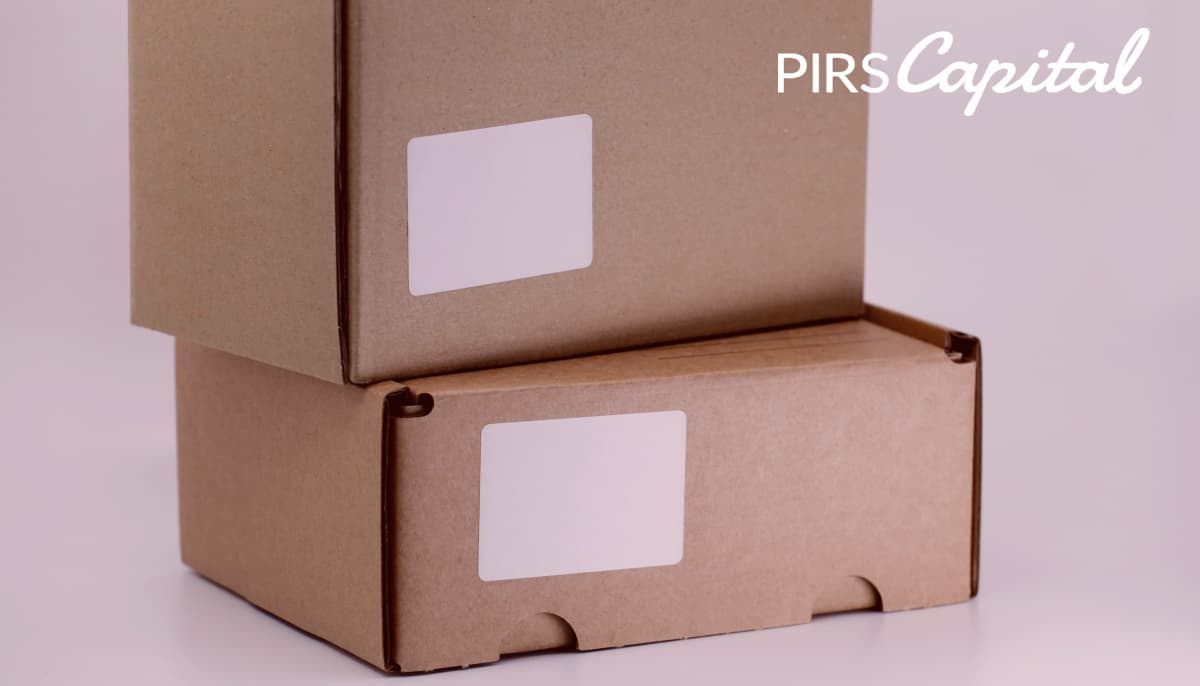 Amazon is a major player in the global e-commerce market. Because of the competitive nature of e-commerce, sellers from all over the world are increasingly turning to dropshipping in 2022. Because of Amazon's massive subscriber base of more than 200 million people, dropshipping with Amazon is a terrific approach to reach new customers without investing a lot of time or money.
In this article, We'll go through in detail the dropshipping definition, how this approach works, what you'll need to do, and some essential advantages and disadvantages to keep in mind.
Don't Wait, Become a Satisfied PIRS Customer Today!
What Is Dropshipping?
Dropshipping's meaning refers to a business that sells a product without having to worry about stocking the item or transporting it to the customer themselves.
Manufacturing, stocking, and shipping are all responsibilities that fall under the scope of a manufacturer. A dropshipper's job is to operate an online business where you handle all customer-related tasks like receiving orders, placing those orders with your supplier, and maintaining customer support.
A Brief Overview of Amazon Dropshipping
Amazon's Fulfilled by Amazon service allows dropshippers to sell their products online. Essentially, it is a business model in which you advertise products on Amazon and sell them without owning any inventory or delivering the products to buyers. The bottom line is that you're running a business on Amazon without having to acquire any stock or put money into it.
Third-party merchants, such as a supplier, are responsible for obtaining the goods, keeping the inventory, and transporting it to the customers on time, rather than directly selling it to them.
For the most part, you'll be a middleman on Amazon, promoting and selling things on behalf of the supplier. This can be accomplished through the use of an automated system.
Moreover, you must regularly contact the supplier to ensure that the orders are delivered on time and that everything else is working properly. You keep the profit you make from each sale, minus the costs of the products (and, if applicable, shipping and handling fees).
Is It Legal to Dropship on Amazon?
Yes, you can become an Amazon dropshipper as long as you follow a few simple rules.
You should always:
Make sure you are the seller on record for your products.
Make it clear that you are the seller of your products on any packing slips and other papers that come with them.
Be in charge of receiving and handling product returns from your customers.
Agree to the terms of your seller agreement and with any applicable Amazon policies
Dropshipping on Amazon is not allowed if the following conditions are met:
Shipment of products from another web store to customers via direct delivery.
Transmitting orders that include packing slips or invoices that list a third party's name or contact information other than your own.
How to Do Dropshipping on Amazon
In the case of drop shipping with Amazon, you only pay the supplier when a customer orders something from your store and the supplier ships it to them. However, dropshipping logistics vary depending on the specifics of your arrangement. The following steps will help you understand how to dropship on Amazon.
Placement of an order
When a buyer orders something on a marketplace or website, the process starts. Consider, for example, that an Amazon user has ordered a handbag. The drop shipper is responsible for making certain the item shown is in stock. The drop shipper sends the order request to the manufacturer, supplier, or fulfillment center that has the products in stock once the order has been placed.
The seller sends a confirmation email to the buyer as soon as the customer completes the transaction and purchases a product, containing the package's shipment and tracking information. As soon as the buyer places an order, the seller notifies the supplier or fulfillment center.
Shipment
Dropshipping has a simple delivery process as well. The entire procedure resembles that of regular shipping. Once an order is placed, the package is picked up from the warehouse and delivered to the buyer. Afterward, you inform your customers that their products are on their way, and you no longer have any control over the physical delivery of the product.
How Much Does Dropshipping on Amazon Cost?
Dropshipping from Amazon involves the creation of a seller account on Amazon's website. It costs $0.99 per product sold for the Individual plan, whereas the Professional plan costs $39.99, no matter how many you sell.
At Amazon, the Drop-shipping fee varies by product type but is normally between 10% and 15%. This might not be possible for people who make very little profit.
What Are the Advantages of Amazon Dropshipping for Sellers?
Amazon dropshipping has several advantages for first-time people in business, making it an ideal platform. Starting an Amazon dropshipping business has all of these advantages.
Reduces the amount of capital required
1 It's much easier to start a business with dropshipping than other popular e-commerce methods. Unlike traditional retail or wholesaling, you can earn money without buying things beforehand or physically handling goods. Because of this, startup and overhead costs are drastically reduced.
Additionally, you will not be responsible for picking, packing, and shipping orders to customers. All you have to worry about is your Amazon selling fees, which are negligible compared to the upfront cost of purchasing the product. Thus, it gives you greater freedom to be a little more aggressive with your PPC marketing efforts.
Opens access to a global market
2 Amazon has more than 300 million active customers worldwide. As a result, utilizing Amazon as a sales channel for your company can gain substantial profits. New customers can be attracted if you offer the right product at the correct pricing.
Another advantage is that you can readily reach fresh customers that you wouldn't have otherwise. Expanding your target audience will benefit you in the long run. You never know; you might find a whole new audience that you had no idea existed!
Targets a range of categories
3 Amazon provides more than 30 different categories for you to choose from. In this case, you may select to sell in two, three, five, or as many niches as you like to maximize your profits. There is no limit to how many categories and niches you can serve if you have the correct products and dependable suppliers.
For example, you can sell in both the Electronics and Tools & Home Improvement categories simultaneously, as there is nothing to stop you from targeting different types of customers.
Easy to set up
4 You don't need a website if you're selling via Amazon dropshipping. Maintaining an attractive online business doesn't necessitate looking for a hosting provider or doing anything else. All you have to do is set up an Amazon listing and post your products online. It's quick to set up since you don't have to wait for your goods to be manufactured and sent to the fulfillment location. The only thing you need is a sale!
Potential for expansion
5 By leveraging Amazon dropshipping suppliers, you could take on more orders without increasing your inventory or the amount of packaging and shipping you do yourself.
Dropshipping gives you the freedom to work from wherever you choose because it allows you to fulfill orders regardless of where you are physically located.
Automated business operations
6 Automating Amazon dropshipping is easy, thanks to the numerous tools and plugins available online. As a result, running a dropshipping business doesn't require much of your time or effort.
Selling via multiple channels
7 When it comes to your business, you can use dropshipping to sell on your own domain, through an online store such as Amazon, or through any social media platforms — or all of the above.
No commitment or hard credit checks, apply today!
The Drawbacks of Amazon Dropshipping
Even while the benefits of dropshipping sound great, there are a few drawbacks to keep in mind.
Competition
1 Dropshipping is a highly competitive business model because of the low barriers to entry. Even while you may differentiate yourself from other Amazon sellers, there is nothing to stop others from selling the same products.
Therefore, pricing is one of the few levers you have to pull to distinguish yourself from the competition, which might result in a "race to the bottom."
Limited profit margins
2 Your company may have to compete more aggressively on price if you have few or no product differentiations. Offering at a low price can eat away at your profit margin. Your margins may not be adequate after paying your supplier all the product expenses and any related handling/shipping fees. Go for a product with high-profit margins or increase your sales volume to mitigate this problem.
Restricted customization
3 Your customizability options will be severely restricted. Because you aren't on your own website, you have less control over displaying your products. Amazon has complete control over whatever you do in terms of branding, UI, marketing, and everything else.
Practices, such as using bullet lists in your product descriptions, are something you may do; nonetheless, the overall user experience is in the hands of Amazon.
No control over inventory
4 Because you have no control over inventories, a supplier closing down will be a serious setback for your business. This is because inventory level is a critical parameter in Amazon's SEO rankings. A competitor's listing will take the place of yours in the search results as soon as your product is no longer available, according to Amazon's policy. Once that happens, you'll have to start from the beginning to get back where you were.
No quality assurance
5 By delivering straight from the manufacturer to the customer, dropshipping decrease your involvement in the order fulfillment process and eliminates your ability to monitor the product's quality. This limits your capacity to guarantee product quality to your customers. A lot of your success in this venture is dependent on your provider. As a result, it is essential that you carefully select the manufacturers with whom you partner.
Sales data is exposed
6 If you use Amazon's platform, you accept the risk that Amazon can view all of your sales data, from the best-selling items to the total amount of sales. It's become worse: Amazon has been accused by some of using the data of its sellers to boost its own profits at the expense of smaller firms trying to sell their goods on the site.
Delays in delivery
7 Dropshipped products on Amazon are often shipped directly from the supplier or manufacturer. And in many cases, these manufacturers are located overseas.
To get the product to the customer, shipping times from international suppliers can take a few weeks (or even months). This can lead to many issues, including poor customer service and unfavorable online reviews.
Listing costs
8 Amazon's commission fees range from 10% to 15%, depending on the product category. If you're working with relatively low dropshipping margins, this will take a large bite out of your profits.
Lack of long-term relationship with customers
9 Your clients won't have a long-term relationship with your business when you sign up for an Amazon account to sell things. In other words, Amazon is in business to help itself. Therefore, it makes sense for them to focus on the items rather than the sellers.
How to Start Amazon Dropshipping
Having learned a little more about how Amazon's dropshipping program works, here are the steps to get started.
Make a business plan for your online store.
Even if starting a dropshipping business is quick and simple, it is still vital to have a solid strategy in place. It's critical to your business's long-term success. In addition to deciding on a name and logo for your firm, you need to think about the products you plan to offer, your suppliers, your target market, and possible marketing strategies.
Create a seller account with Amazon.
An Amazon seller account is required to sell on Amazon. If you'd want to get one, you can do so at sellercentral.Amazon.com. Amazon will then give you the option of starting with an individual or a professional account.
Having a professional account is recommended if you plan to sell many products. Individual selling plans cost $0.99 for each item sold, which might eat into your profit margins. A professional seller account comes with a monthly fee and other charges. To get started, go to sellercentral.Amazon.com and sign up for an account. Enter your personal information, such as your name, email address, and password. In addition, you'll be required to supply information about your company, such as its address and tax identification number.
Obtain category approval for your product line.
Before you can open an Amazon store, you may need to receive approval for the products you intend to sell. Approval is required for several goods categories, including clothing cosmetics. An online store can be opened without Amazon's approval for specialist products such as electronics, books, and games.
Be aware that certain items are no longer available on Amazon. Check this list to make sure you're not selling any of the items on it, such as alcoholic beverages, dietary supplements, or lasers.
Create a product listing.
Create an Amazon product listing once you have a product and a supplier in place to deliver those goods. Go to the Amazon sales channel link to get started with drop shipping. Click "Select Product" under the "Create Listing" button to begin the listing process.
You will be presented with two choices. Brands that manufacture their own goods have the first option. Dropshipping requires you to choose the second option. It is intended for those who sell products manufactured by other companies. Selecting this option will allow you to begin your search for things to resell. If you locate a product you want to sell, click "select." Click "Publish" when you've completed all of the steps, and your product is ready for sale.
Don't overlook to factor in Amazon's charges when estimating the pricing of your drop shipped product. There is a referral fee of 8-15 percent for professional sellers depending on their category. An additional $1.00 is charged for each sale made by individual sellers.
Tips on How to Be Successful When Dropshipping on Amazon
Although it's simple to start dropshipping with Amazon, it requires more effort to be successful. Here are a few pointers to make your dropshipping business a success.
Tip 1: Market your products
Traffic to your product listing is essential for maximizing sales. It is possible to accomplish this in a variety of ways.
To begin with, you have Amazon Pay-Per-Click, which Amazon uses as an internal sponsoring program (PPC). PPC allows you to market your products on Amazon to appear higher in the search results for the keywords you choose.
The next step is to use social networking, blogging, email marketing, and so on to generate traffic to your Amazon product listing. This is a more difficult method, but it can help you set your product apart from your competitors.
Tip 2: Focus on your customers
Dropshipping on Amazon removes a lot of the burden of becoming an entrepreneur from your shoulders. You are not required to manufacture or ship your product. Just make sure the consumer receives it and is satisfied with it.
In other words, instead of spending your time managing your business, you can use dropshipping to devote more of your time to providing excellent customer support. You can also receive favorable product reviews if your customer service is top-notch! Good product reviews can make or break your Product listings.
Tip 3: Perform keyword research
When you're learning how to dropship on Amazon, you should optimize your Amazon product pages in the same way you would your store's product pages for search engines.
Explore and find the most popular keywords related to your product. With Amazon advertising, you'll also have access to a list of keywords that you can utilize to optimize your product pages.
Doing this properly will help you achieve a high organic search ranking. Advertising can help you target clients more effectively.
Tip 4: Win the Buy Box
The Buy Box accounts for the majority of Amazon's sales. This means that as a Dropshipper, your ultimate goal is to win the Buy Box so that you can boost your sales like the experts.
First, you'll need a high seller rating. Many people have found success with a score of at least 95%.
Second, you should aim to deliver your products within 14 days.
Third, your delivery and product costs should be cheaper than those of most other offerings. Low refund rate, fast customer response time, and excellent feedback score are all factors that contribute to winning the Buy Box.
Get Funding for Your Amazon Business
Many sellers find dropshipping on Amazon to be a highly attractive business model. Even though it may appear overwhelming, dropshipping with Amazon can be a simple procedure once you understand the guidelines and the basic process. You can create a successful dropshipping business on Amazon by following the above guidelines.
If you require assistance with improving your Amazon performance or funding for your online dropshipping business, contact PIRS capital today to speak with one of our experts. We provide services to a large number of companies across the country.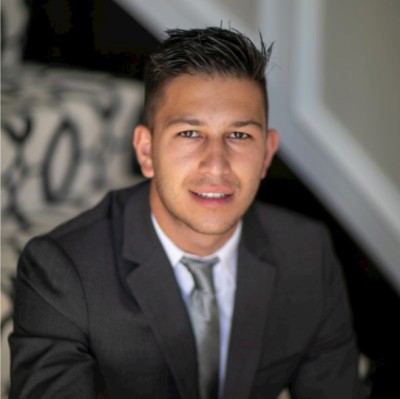 Written by: Mitchell L.
I work with companies that sell products on platforms such as Amazon, Shopify, Walmart, Ebay, Etsy, etc. I understand that every business is unique and thats why I form genuine relationships with owners so I can help them reach their goals and find success through our working capital solutions.
Ready to take control of your finance?