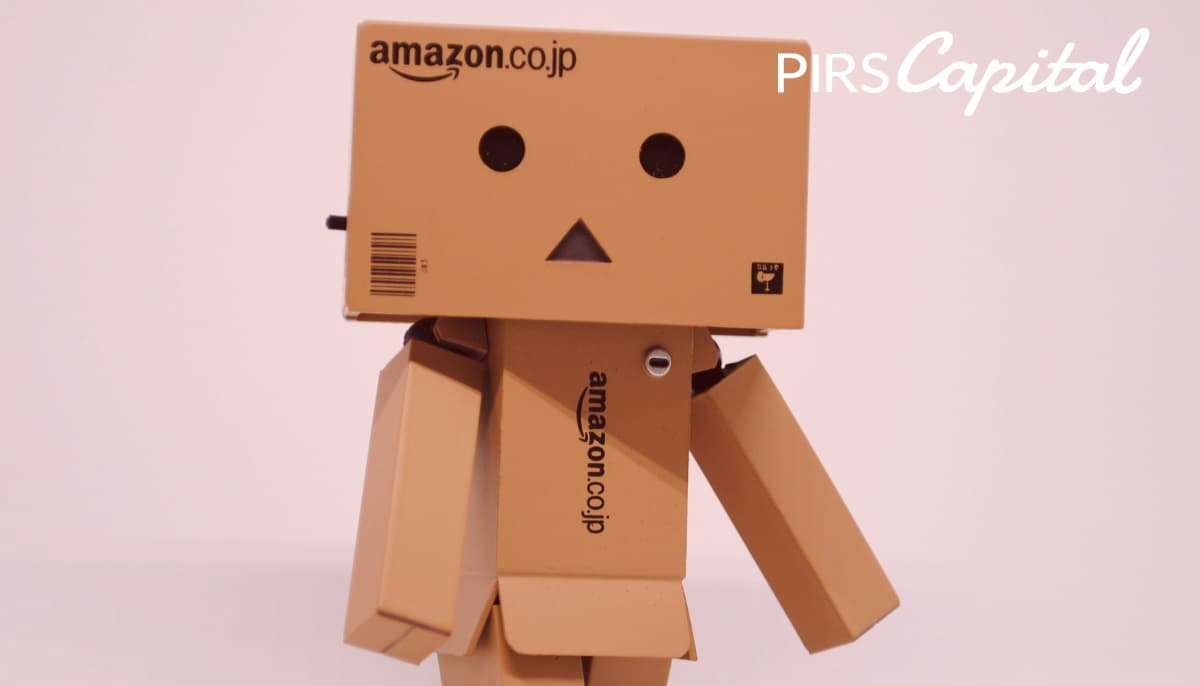 We don't have to tell you how popular Amazon is. There's a good chance you're already a customer and can see its popularity firsthand! Amazon.com is well-known for its Prime program, lightning-fast shipping, and the ability to buy just about anything online.
However, until you see Amazon's detailed statistics, you may not be able to grasp the company's total power. This post will cover some intriguing stats and facts about Amazon that indicate how popular the marketplace is for customers and sellers — and how it continues to evolve.
Don't Wait, Become a Satisfied PIRS Customer Today!
Fun Facts About Amazon
Jeff Bezos said that the name "Amazon" was chosen for two reasons.
To begin with, Amazon is named after the first letter of the alphabet. Because of this, the brand appears at the top of alphabetical online listings. Second, naming the company after a South American river alluded to the company's size, which Bezos advertised with the slogan "Earth's largest bookshop."
Relentless.com and MakeItSo.com were two other names considered for Amazon.
Even today, putting Relentless.com into a search engine will take you to Amazon's site. MakeItSo.com, on the other hand, pays homage to Bezos' Star Trek upbringing and implies that his company can give anything to everybody.
In May 1997, Amazon.com became a publicly-traded firm.
The corporation opened its virtual doors to customers just a few days before its second anniversary. Although Amazon has never earned a profit, it raised $54 million on the NASDAQ market. The cash and its surging stock financed Amazon's ambitious growth and acquisition initiatives.
Amazon owns the 1-click trademark.
Amazon patented it in September 1999. On September 11, 2017, however, the Amazon patent in the United States expired.
Amazon is the second business to achieve $1 trillion in market capitalization.
One of the most intriguing aspects of Amazon is that it is only the second firm in history to reach the $1 trillion mark. Knowing that Amazon makes 49 cents on every dollar spent online in the United States, this comes as no surprise.
Amazon has approximately 40 subsidiaries and brands under its umbrella.
One of these is Whole Foods, which the technology giant purchased for $13.7 billion in June 2017. Audiobook retailer Audible, book review site GoodReads, and live-streaming platform Twitch are among the other brands that the company acquired.
The founder of Amazon is the world's wealthiest person.
Jeff Bezos, the founder and CEO of Amazon is the world's richest man, with a net worth of $182 billion. That means Bezos is $62 billion richer than Bill Gates, the world's second wealthiest person. Furthermore, Jeff Bezos earns roughly $321 million every day, or $13.4 million per hour, which is crazy!
What's the most frequently searched item?
Nintendo Switch is the most searched product in the United States, with over 1.3 million searches each month.
Amazon Statistics
Listed below are some notable Amazon stats that you may not be aware of.
Up to $1 million in personal injury and property damage claims are covered by Amazon.
When you buy goods sold and delivered by a third-party seller, Amazon's A-to-Z Guarantee protects you. It ensures that your products arrive on schedule and in good condition. Customers can file claims for up to $1 million, but over 80% of claims are for less than $1,000.
$15 billion was incurred to prioritize employee health and safety during Covid-19.
Amazon spent an additional $15 billion in 2020 and the first half of 2021 throughout their global fulfillment network to help keep its employees safe while continuing to assist their customers.
Amazon has pledged an additional $28.5 million to local affordable housing.
The Amazon Housing Fund has already committed more than $344.3 million in loans and grants to the Puget Sound region, allowing 2,870 affordable units to be built or preserved.
The money comes from the Amazon Housing Equity Fund, which has pledged $2 billion to build and preserve 20,000 affordable housing units for low- and moderate-income households.
Amazon's web traffic is massive.
More than 2 billion people visit Amazon.com every month. A record 2.72 billion people visited the marketplace in June 2021. As a result of these figures, Amazon.com has surpassed all other e-commerce websites in global traffic. According to Alexa's global traffic rankings, it is the 4th most popular U.S. website.
Amazon Prime
Amazon had almost 200 million Prime subscribers in 2021. The United States is home to 147 million people. In 2021, Amazon Prime Video had over 175 million unique visitors, and the company recently acquired MGM Studios for $8.45 billion, bringing more exclusive films to the platform.
When compared to non-Prime subscriptions, the Amazon Prime subscription has some advantages. You can get two-day free shipping and unlimited video and music streaming with a Prime subscription. According to Amazon Prime statistics, the average Prime user spends $1,400 per year, compared to $600 for non-Prime members.
No commitment or hard credit checks, apply today!
Amazon Product Sales Statistics & Facts
With so many users and members, you might be wondering how many orders Amazon receives daily. While we don't know the actual number of orders the market receives, several reports indicate that Amazon transactions per day account for 1.6 million shipments.
Keep in mind that this does not account for multiple orders being dispatched simultaneously or items being fulfilled by the merchant.
In 2019, Amazon's global retail revenues totaled $346 billion. This equates to about $950 million in daily retail sales.
Amazon has a 47% share of the U.S. ecommerce market.
Amazon has around 12 million items in its inventory ready to ship across all categories and services. However, if you look at all of the things listed by Marketplace sellers, that number rises to almost 350 million. Yes, there is a lot of competition, but there is also a lot of visibility and sales.
Amazon Customer Demographics
According to its customer demographics, those who don't have mortgages or debts to pay and are technologically proficient are Amazon's ideal clients. However, Amazon's primary target market is American teenagers. Because almost every youngster has a phone these days, they can readily access Amazon through their phones. The Amazon app, on the other hand, notifies parents via text or email whenever their children wish to make a purchase, and they must accept it.
Amazon Revenue Facts & Stats
After Walmart and China's Petrochemical Corporation, Amazon is the world's third-largest public firm by revenue. Its income increased by 37.6% in 2020, the highest percentage growth since 2011, partly due to the coronavirus outbreak. In 2020, Amazon had revenue of $386 billion, making it the world's third-largest company by revenue. In 2020, Amazon made $21.33 billion in net income, with Amazon web services accounting for over half of that. As of 2022, Amazon generates approximately $638 million in daily revenue.
Amazon Prime Day in 2021 generated over $11 billion in e-commerce sales.
More specifically, Amazon product sales figures show that on the first Prime Day, sales totaled $5.6 billion, and on the second, sales totaled $5.4 billion. This was a 6.1 percent raise over the total e-commerce transactions in the 2020 event.
Revenues from Amazon Web Services climbed by 29%
Amazon sales show that Amazon Web Services (AWS) revenue increased by 29% year over year, from $8.38 billion to $10.81 billion. According to Amazon's annual revenues, Amazon Web Services has an operating income of $3.36 billion.
Amazon Profits Facts & Stats
For the first decade and a half of its existence, Amazon was considered a low-profit business, with CEO Jeff Bezos reinvesting the majority of Amazon's profits back into the company. This is no longer the case, with highly profitable divisions such as Amazon Web Services driving the company's total earnings past $10 billion in 2018 and over $20 billion in 2020. In 2021, the online retail platform Amazon's profit per day accounted for 33.36 billion U.S. dollars, up from a 21.3 billion U.S. dollar net income in the previous year.
Answering Amazon FAQs
How many users does Amazon have?
The marketplace is estimated to have more than 300 million users. In fact, in 2021, 65% of the U.S. population shopped on Amazon at least once a month. In the first quarter of 2021, 126 million new Amazon Prime customers were added to the service in the United States, according to Amazon data.
How many Amazon sellers are there?
The answer to how many sellers on Amazon will shock you! At present, more than 9.3 million sellers are currently listed on Amazon's marketplace. 1.5 million people are active out of this total. 377,000 of them are brand-new merchants who only got started in 2021 and have only sold a total of $2,500 worth of goods.
Third-party sellers account for the vast bulk of Amazon's sales. Third-party sales accounted for 55% of all marketplace sales in the first quarter of 2021. Only 9% of third-party sellers exclusively use FBM, whereas 34% use FBA and FBM.
How much does Amazon take per sale?
Amazon takes between 6% and 20% of all third-party sales.
How many items are on Amazon?
There are 353 million products altogether! Amazon alone sells 12 million of these products. Third-party vendors sell the remaining items. The total number of products does not include books, media, or services.
Ready to Start Selling on Amazon?
These facts about Amazon should help put the online marketplace in perspective. Fascinatingly, their upward momentum shows no signs of subsiding any time soon. According to Amazon's own projections, it is on track to overtake Walmart as the top U.S. retailer (physical or digital).
A tremendous deal of opportunity remains for third-party sellers, but competition increases as the industry expands. In order to succeed as an Amazon seller, you will have to put capital into the business. PIRS Capital provides capital for e-commerce sellers and assists them in boosting their business. Reach out to us today to schedule a consultation!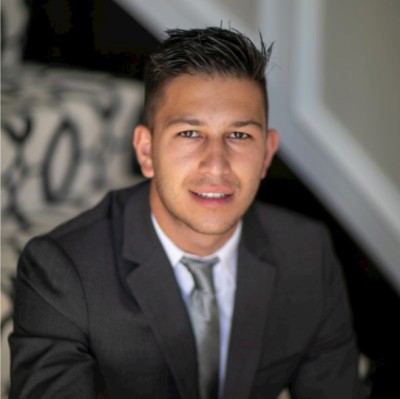 Written by: Mitchell L.
I work with companies that sell products on platforms such as Amazon, Shopify, Walmart, Ebay, Etsy, etc. I understand that every business is unique and thats why I form genuine relationships with owners so I can help them reach their goals and find success through our working capital solutions.
Ready to take control of your finance?