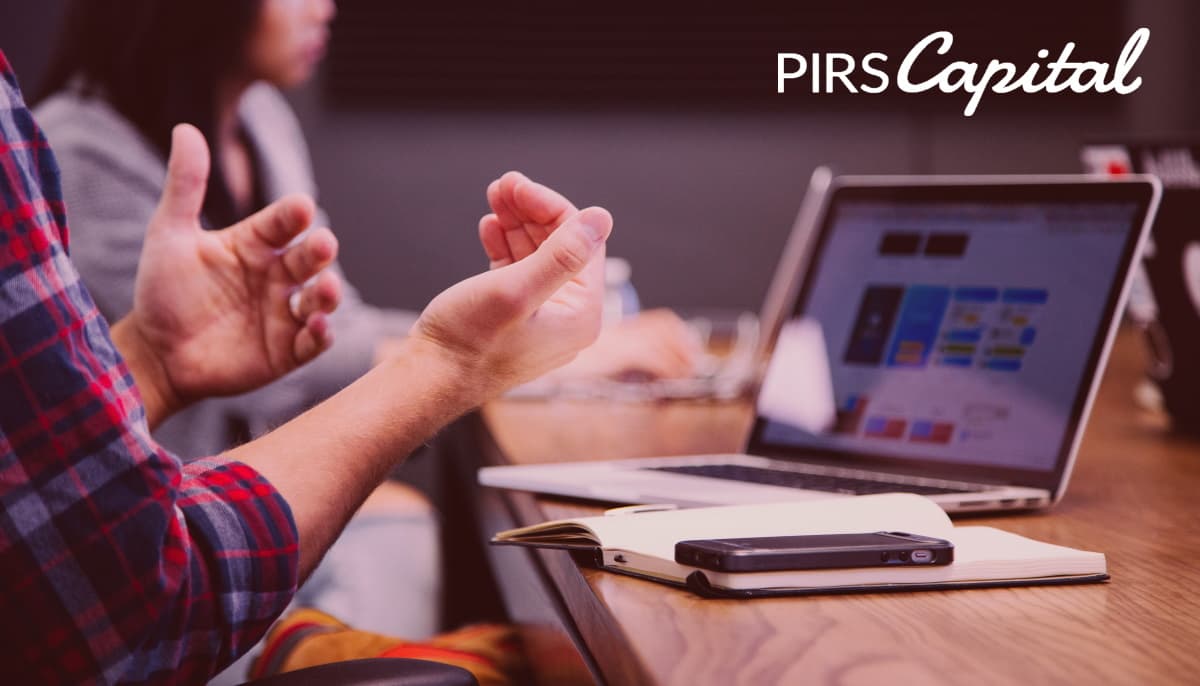 Amazon is the world's largest online retailer, and it should be at the forefront of every brand's ecommerce strategy. If you're just getting started on this marketplace, you may notice that Amazon is buying from third parties.
Creative entrepreneurs can benefit from the great Amazon third-party seller program, as it has an abundance of options and cutting-edge technologies to expand their business, retail, and distribution. In 2020, 1.3 million new sellers joined Amazon Marketplaces around the world, with the United States receiving the largest share at 13.8%.
On Amazon, who exactly is a third-party seller? For third-party sellers on Amazon, why is the FBA program so promising? Let's get down to business in this article.
Third-party Seller Definition
Third-party merchants are independent sellers who offer new, used, and refurbished goods on Amazon.
Don't Wait, Become a Satisfied PIRS Customer Today!
Types of Sellers on Amazon
The Amazon seller partnership is divided into the following three categories.
1P (First-Party)
A brand manufacturer who sells goods straight to Amazon, who then sells it to the user, is known as a first-party seller (1P). In a 1P arrangement, Amazon serves as the retailer, while you serve as Amazon's wholesale supplier. These items are labeled "Ships from and sold by Amazon.com" when they appear on the platform for buyers.
Amazon is the merchant of record (MOR) in this scenario, which means it is the legal owner of the inventory before it is sold to the customer. Amazon also has the right to withhold charging additional charges for advertising, merchandising, and chargebacks.
To sell on Amazon in a 1P role, you must be invited directly by Amazon. Amazon then sends you a purchase order (PO), which you must fulfill and return to Amazon.
1P's Advantages
Receive bulk orders from Amazon on a predetermined schedule.
The product detail pages for these ASINs are optimized by Amazon's merchandising team.
Because the products are offered directly via Amazon, you get credibility as a reliable brand. Consumers may be more motivated to purchase if they see that seal of approval.
You have a wide range of advertising options at your disposal.
You pay a one-time charge to participate in the marketplace, rather than separate marketplace selling costs, such as fulfillment and referrals.
It's a far more hands-off strategy that needs fewer resources and operational management.
1P's Disadvantages
You lose control over the pricing of your products as Amazon sets the prices for 1P inventory, potentially breaking MAP agreements.
With wholesale prices, your profit margins could be reduced.
If you have trouble maintaining stock levels or fulfilling orders on time, you may be subject to Amazon chargebacks.
You rely entirely on Amazon's PO replenishment to keep your products in front of Amazon's massive audience.
2P (Second-Party)
A 2nd party (2P) seller is the one who relies on a distributor agreement to ship their products. This occurs when a brand sells to a distribution partner, who then sells to the retailer. 2P is a less popular type that Amazon normally uses to supplement its inventory.
These items are also labeled as "Ships from and sold by Amazon.com." As the scope of this guide is about third-party sellers, we will not cover 2P in detail — but let us know if you want a separate article on the topic! PIRS Capital always strives to provide entrepreneurs with actionable business guides.
3P (Third-Party)
Third-party sellers use Amazon as a marketplace to sell directly to customers. Merchants can use Seller Central to develop and publish product description pages, track order status, keep track of inventory levels, and more.
The labels "Fulfilled by Amazon" or "Ships from and sold by (retailer)" appear on these items. Third parties obtain inventory by acquiring it directly from the manufacturer.
You retain control of your products and price if you pick Amazon's 3P model. You choose whether to use Fulfillment by Amazon (FBA) or Fulfillment by Merchant (FBM)to ship your products. Picking, packing, shipping, and returns are all handled by Amazon if you choose FBA.
3P's Advantages
You are in charge of your retail prices and have pricing authority. You'll be able to price in real-time versus your competitors as a result of this. Pricing consistency and price structure rationalization can also be experienced throughout your branded items, which can lead to higher profitability and more uniform pricing.
You'll have more control over your brand because you'll have more options for your catalog, inventory, product information, and online presence. The Brand Registry, in particular, gives you more control over your protection.
Controlling your listings, promotions, and the number of units you want to sell gives you more product launch options and ways to reward conversions to help new items sell faster.
You have complete freedom over the content of your product detail pages.
Instead of getting fewer wholesale margins, you can earn retail margins.
3P's Disadvantages
Regardless of whether you choose an FBA or FBM fulfillment model, you'll need a lot of bandwidth.
You are responsible for creating and optimizing on-page listings, as well as conducting ad campaigns or promotions.
Marketplace fees, such as variable closing fees, referral fees, and fulfillment and shipping fees, apply to you.
No commitment or hard credit checks, apply today!
5 Steps How to Become a Third-Party Seller on Amazon
Third-party selling on Amazon can be easily launched by following the steps outlined below.
Step 1: Pick a sales strategy.
Select from private label, dropshipping, wholesale trade, online arbitrage, and handmade options after doing thorough research on their pros and cons.
Step 2: Pick a delivery method.
To register an Amazon seller account, you must also choose a fulfillment method, which affects a lot of factors in the account setup.
Step 3: Decide on a selling plan.
After you've outlined your strategy and fulfillment method, you'll need to select a Sales Plan and begin Amazon seller registration. On Amazon, you may choose between two plans:
There is no charge if you choose the Individual plan, however, you will have to pay $0.99 for each sold item. The Professional plan, which includes an unlimited number of products, costs $39.99 per month. In both circumstances, Amazon charges a per-sale referral fee. The referral fee is determined by the product category and is calculated as a percentage of the total transaction.
Step 4: Finalize your product listing.
You can't start selling unless you're confident that the product is appealing to customers. There is a good possibility that you will fail and lose your money if you are not sure or haven't done enough research.
Items with a high level of competition should be avoided, as should products that are large, delicate, excessively heavy or seasonal, difficult to make or put together, as well as those that are licensed or fall under a restricted category. Choose products with adequate margins. Assess the market and market niche, as well as your risks.
5. Set up an Amazon seller account.
Sellers can utilize their user account or register a new Amazon seller account using their company email to begin selling on Amazon.
To create an Amazon seller account, you'll need to provide the following information:
Business email address or an Amazon customer account
Valid credit card
Government ID
Tax information
Phone number
Bank account details to which Amazon can pay your earnings
After that, Amazon will review your application and approve it based on the information you submitted.
5 Tips for Third-Party Sellers to Boost Sales
Making money on Amazon is highly dependent on product selection, visibility, and conversion rates. To do so, keep the following tips in mind.
Make it simple for people to narrow their search.
1 When describing your products, use the best terms possible. This will make it easier for people to find it. Consider all the different ways you could explain your product, including its applications and benefits, as well as the different products it could be used with.
Reduce the price of popular items.
2 When there is a lot of competition, you may not have a choice but to cut your prices. Even a few cents can help you stand out from the crowd, but keep your eyes peeled because others will try the same ploy. Make sure to account for shipping costs, which may or may not appear in the initial price listing and may discourage Amazon Prime customers from pressing "buy."
Find out what your competitors are doing wrong.
3 Even if you sell a product that others sell, you can gain an advantage by reading their reviews. Do their customers often say their products aren't what they say they are, have broken parts, or have a bad appearance? Make sure your product doesn't fall short in these areas and ensure your reviews reflect that.
Make inventory count a priority.
4 You should always know how many of each item you have in stock and be on the lookout for any signs that it might sell out. If you sell through other channels, such as eBay or trade exhibits, you must keep track of your inventory to avoid losing a transaction due to inventory shortages.
Concentrate on seller ratings and performance.
5 Shoppers aren't always concerned with who offers them the item they want, but they do want assurance that the item is of good quality and that they aren't being taken advantage of. Because of this, both product reviews and store ratings are necessary for survival.
Ready to Start Your Third-Party Seller Business?
To be successful on Amazon, third-party merchants must be quick on their feet, open to new ideas, and confident in their abilities. You can take control of your finances rather than having them control you if you have solid working capital in place. To prevent a cash crunch, don't be hesitant to borrow money or seek financing. To help you run a successful Amazon business, PIRS Capital offers Amazon loans. Contact us right away to set up a consultation.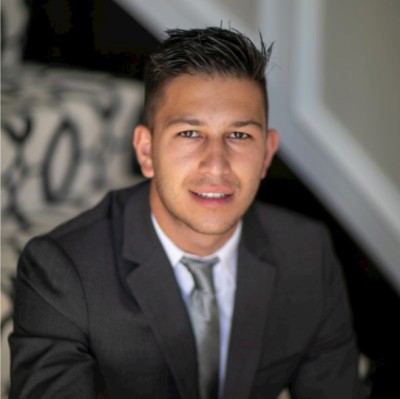 Written by: Mitchell L.
I work with companies that sell products on platforms such as Amazon, Shopify, Walmart, Ebay, Etsy, etc. I understand that every business is unique and thats why I form genuine relationships with owners so I can help them reach their goals and find success through our working capital solutions.
Ready to take control of your finance?