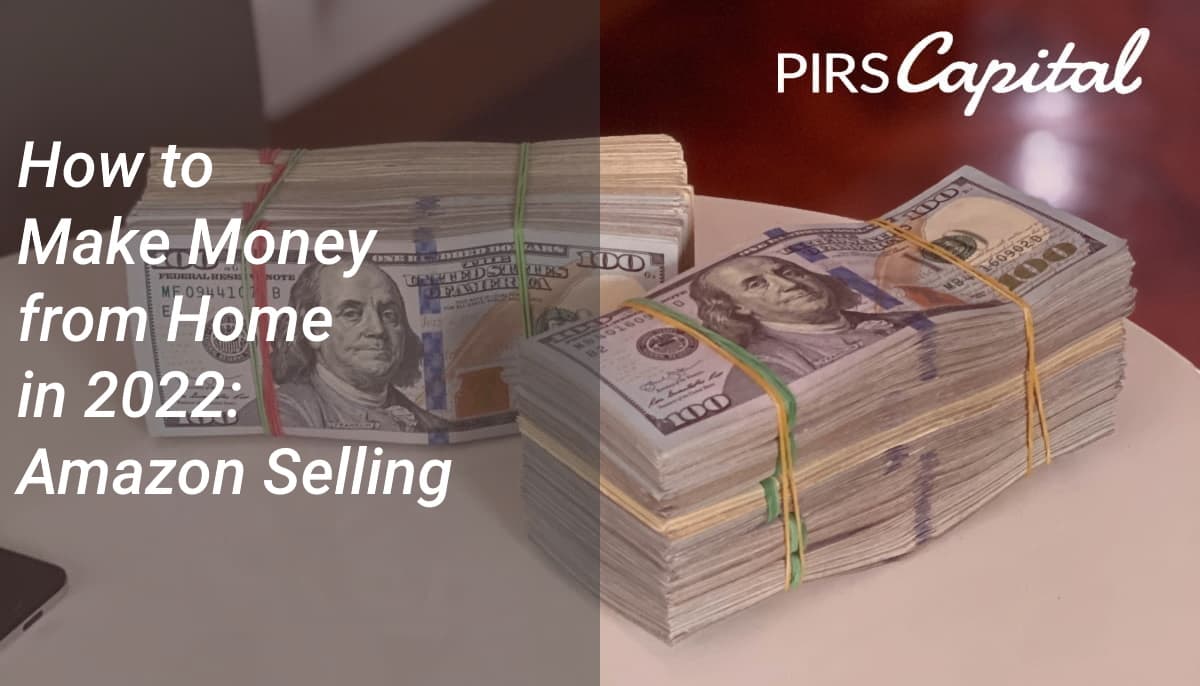 Millions of people around the world work at least eight hours a day, some even going through overtime. However, the pay is still not enough to cover the continuously increasing daily expenses.
If you're in this situation, you may be tempted to look for ways to earn money online. If so, read our ultimate guide on how to make money from home in 2022 —especially when you want to earn with Amazon.
Don't Wait, Become a Satisfied PIRS Customer Today!
How to Make Money Online in 2022
About 2,000 remote workers in 2021 said they were more productive and happier during remote work, even with their salaries reduced. But this is not the same for everyone, and others will need additional income or find another job to have enough funds to support their daily necessity.
That is why many people are looking for easy ways to make money online. Earning online offers high, fast, and unlimited income when you know what you should be doing. Other popular reasons include not having a boss to cater to and having your own working schedule.
There are different ways of making money online such as transcription jobs, online tutoring, copywriting and proofreading, streaming, podcasting, and many more. However, online selling will always be on the top list of making your own money. With monthly visitors of 2.73 billion, Amazon is the number one online selling site you can try your luck in.
Keep reading this guide to learn how to make money on Amazon in 2022.
How to Make Money Selling on Amazon
More than 6 million third-party sellers and 10 million Amazon sellers exist globally. Unfortunately, only one million of them are actively selling on the platform. There are various product categories you can choose from to make money selling on Amazon. You can also consider the inactivity of other sellers as an opportunity to earn more by actively selling on Amazon and getting more orders.
There are two ways to earn money on Amazon when you plan to sell with your own brand. First is making a product from scratch, where you will make your own product, do your own packaging, and get involved with the other processes regarding production.
Meanwhile, the second instance is when you resell or buy ready-made products from manufacturers and suppliers but put your own logo and brand name.
Since there are millions of sellers on Amazon, the competition is high, so you should consider a competitive price for your product. You will also need a talent for taking good photos and creating excellent product descriptions to market your product successfully.
If you have no idea what products you should start with, do continuous research on what's on-trend. This will help if you are unsure what type of product you want to sell on Amazon.
If you are worried about your brand's trademark, Amazon has a brand registry where you can apply to protect your brand from resellers who will try to sell knock-offs of your product. Applying for a professional seller account is also advisable to manage your account and avoid issues or restrictions.
Choosing What to Sell
Here are what you can offer on Amazon:
Retail and Online Arbitrage
Retail arbitrage and online arbitrage are almost identical and only differ depending on where you buy the product you sell on Amazon. Both arbitrages are where you will look for the cheapest product you can resell by taking advantage of coupons, discount deals, and clearance sales.
Retail arbitrage is buying low price items in physical stores; conversely, with online arbitrage, you will buy from other e-commerce sites and sell them at a higher price on Amazon. In this type of business in Amazon, you can earn an income with small capital and without making any products. The FBA revenue calculator will tell you how much you can sell your item or if it is worth selling in the first place.
Handmade Products
If you are an artist or crafter who wants to put forward your handmade products on Amazon, you should try Amazon Handmade. How to earn money on Amazon Handmade, and what is it?
It is a community for artists worldwide who sell their custom handmade or made-to-order products on Amazon. It is different from a regular seller account, and you will need to apply for an Amazon professional seller account which will cost $39.99 monthly.
This program will help the artist process orders faster because the listing is more straightforward and organized. Remember that when you apply for Amazon handmade, give the correct and complete business details and personal information asked to avoid getting denied. Custom handmade products are very in demand, and having this kind of business on Amazon will make you earn more.
Personal Merch
If you are a designer or artist that is looking for a passive income in Amazon selling, then Amazon merch is right for you. You can sell different items such as t-shirts, hoodies, mugs, caps, and others with your design on them.
Amazon will do the printing, packaging, shipping, and even customer service. You only have to create an account and list your products with the design and price. You will not be required to pay for anything, and you will get paid royalties once a customer buys your product.
Services
Today, Amazon seems to be a search engine for every customer and looks for almost everything on the site. This is a reason why there are Amazon sellers who do not only sell products but also services. How to make money selling Amazon services instead of products? If you offer services like tutoring, house cleaning, repairing, or other professional services, Amazon can help you find a client.
Amazon Service is one example of online ways to make money without the need to do too much. You can just list your service, wait, and pick for a job order that suits you and your schedule. Then, you can get paid by Amazon. This is also free, and you only need to pass a few requirements such as the $1,000,000 general liability insurance and business background check done by Amazon.
Wholesale Products
Wholesale means you'll search for a product or established brand that you want to sell and buy in bulk from the brand owner or manufacturer. Similar to retail and online arbitrage, you will buy a product at a low price and sell it at a much higher but still affordable price on Amazon.
How to make money with Amazon wholesale? First, you have to do your research and choose a safe, trusted, and popular product or brand to ensure a high return on capital. It is a passive income Amazon selling in terms of bulk orders and shipping. One disadvantage is that you might need high capital, especially if you will resell branded products. Luckily, PIRSCapital can help you fund your business so you can start selling.
No commitment or hard credit checks, apply today!
How to Make Money on Amazon FBA
Another way to make money online is by fulfillment by Amazon, also known as FBA. It is a service offered by Amazon to help sellers on the logistics network. With FBA, sellers don't need to worry about packing and shipping the orders individually. Amazon will also handle returns and customer-related services to your buyers.
After creating your seller account, it will be easy for you to set up FBA on Amazon seller central. In listing your product on Amazon, specify FBA inventory and then prepare your items. Follow the shipping and routing guidelines of Amazon to make sure your products are well secured and safe for transportation to the FBA warehouse. Once you are done with packing your products, print the shipment labels and send your package to Amazon.
Amazon will notify you once they receive your products and will start to process the orders for you. Be reminded that being an FBA seller means you will have to pay Amazon for storage fees if your products do not sell in a month. Making money online with Amazon FBA is a great option if you want to earn without the stressful work of processing orders every day.
Here are other things you need to know about when dealing with Fulfillment by Amazon:
Advantages of Fulfillment by Amazon:
Access to sell products to Amazon Prime customers
Hassle-free order shipping and logistics
Customer and return management
Discounts on shipping rates and fast deliveries
Unlimited storage space for your products
Access to sell your products on other platforms using Amazon Multi-Channel Fulfilment
Disadvantages of Fulfillment by Amazon:
High-cost FBA fees per unit and monthly storage fees
Strict guidelines on how to adequately packed your products
Pay Amazon FBA fees directly from your pocket if you don't have enough balance
Liability issues due to sales tax
No direct contact with customers resulting in limited marketing of new products
6 Ways to Make Money on Amazon Without Selling a Product
Is selling products and services, not for you? There are other ways to earn money online! Below are different ways of making money fast on Amazon.
Register to Be an Amazon Affiliate
1 Amazon affiliate marketing is considered the most popular way of making money fast in online shopping. Here you will earn through boosting a product link instead of the product itself. It is a passive income Amazon job where you will apply to be an affiliate and get affiliate links on each listed product in the Amazon catalog.
How to make money selling on Amazon affiliates? Include the affiliate links on your social media account, blogs, and website posts to promote the product. How you will entice people to buy the product will depend on you. It can be by posting written blogs, product recommendations, or video product reviews. Focus on marketing the product and encouraging your audience to use your link in purchasing.
Making money online in affiliate marketing is a very in-demand job online. Your earning will depend on how often your audience will use your affiliate links, and you can get a massive amount of commissions. You can get a commission of at least 4% – 10% of the product's price on each successful order.
However, affiliate links work best with individuals who already have a large following who are always engaging with their posts. If you want to be a successful affiliate, you need to always make connections and network to expand your audience reach.
Apply as an Amazon Influencer
2 Being an Amazon influencer is somewhat the same as being an Amazon affiliate because you need to have a strong audience who will interact with your posts. As an influencer, you will also promote different products by trying them out, posting a review, or recommending them to your viewers. However, instead of an affiliate link, if you register as an Amazon influencer, you will have a unique URL that you can use for your post on your social media accounts, streaming accounts, website, or blogs.
Most influencers focus on where they have the highest number of audience and interaction. The most common type of promoting Amazon products today is through social platforms like YouTube, TikTok, and Instagram. Once your follower buys a product using your URL, you will earn a commission.
You should give Amazon Influencer a try, as it's passive income effective for those who have a massive number of followers on social accounts.
Publish Your Book with Amazon Kindle's Direct Publishing Service
3 If an artist can sell their products on Amazon, writers can earn too with the Amazon Kindle Direct Publishing service. KDP offers a potentially high income for writers with excellent skills. Writers can publish a digital and physical copy of their book in KDP worldwide within 24 to 48 hours.
Here, you control the copyrights to your books, make changes on each of them anytime, and set your own prices. To earn, all you have to do is write good content and successfully market your book because here, Amazon will only let you publish your book, and there will be no agent or publisher. You can earn 70% and above royalties on sales with no investment.
Apply for the Mechanical Turk Program
4 Doing small tasks is another easy way to make money on Amazon. The MTurk program or Mechanical Turk program was designed to help individuals and businesses allocate and process tasks to a virtual workforce. You can earn money online by doing various tasks such as answering surveys, data entry, data validation, participating in webinars and forums in Amazon, and others.
Unlike being an Amazon affiliate and influencer, this will not require you to have a large audience because you are simply one of Amazon's remote workers. That said, this task will not pay you huge money and is only significant for those looking for additional income. It may be a small income, but it can accumulate. The more tasks you can finish, the more you will make money.
Trade-in Eligible Items to Earn an Amazon Gift Card
5 Amazon's trade-in program is where you earn Amazon gift cards instead of real money. In this program, you must have an excellent eye to spot for sale items in garage sales, thrift stores, or even flip market and trade it in Amazon.
Some eligible items for trade are Amazon devices, cellphones, wireless routers, streaming media players, Kindle E-readers, tablets, video games, and more. Depending on the item to be traded in, you can get a gift card, discount deals, or instant payment on a new Amazon device. It may not earn you real money but remember that almost everything is available on Amazon, and you can use Amazon gift cards in buying what you need.
Apply as a Customer Service Representative
6 Since Amazon is one of the well-known online selling platforms and has millions of customers worldwide, they need a workforce that can answer the demand of their clients, especially in handling customer support. Applying for a customer support position in Amazon is one of the most common ways to make money online. Your task to earn money is providing excellent customer service to each customer and helping them with their issues and inquiries.
The average salary of an Amazon customer service representative is $13 per hour. Depending on the position level, work from home customer support can get paid off around $10 – $26 per hour. This rate is almost double the federal minimum wage in the US, which is $7.25 per hour. Amazon offers work from home customer service positions worldwide where you can apply.
Ready to Take the Next Step?
There are many ways to earn money online on Amazon. For example, you can sell without investment and even without providing the product itself. Amazon FBA also features hassle-free and passive income Amazon selling business.
If you don't want to sell, you can be an associate or influencer who can earn a massive amount from simply sharing links or applying as an employee directly at Amazon. You can also make money online from taking surveys and finishing small tasks or even trade-in used products in exchange to gift cards and buy what you need on Amazon.
Whether you are employed or not, you can use this guide to earn money to assist you in your daily expenses. Do you need support in starting your business? Feel free to reach out to PIRS Capital to grow your business online!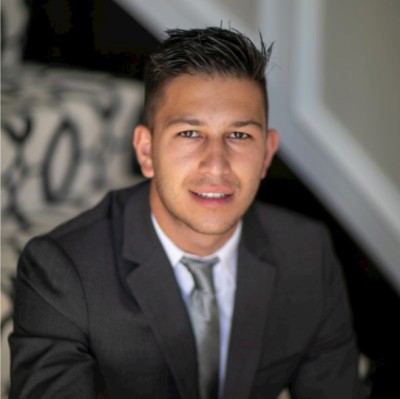 Written by: Mitchell L.
I work with companies that sell products on platforms such as Amazon, Shopify, Walmart, Ebay, Etsy, etc. I understand that every business is unique and thats why I form genuine relationships with owners so I can help them reach their goals and find success through our working capital solutions.
Ready to take control of your finance?