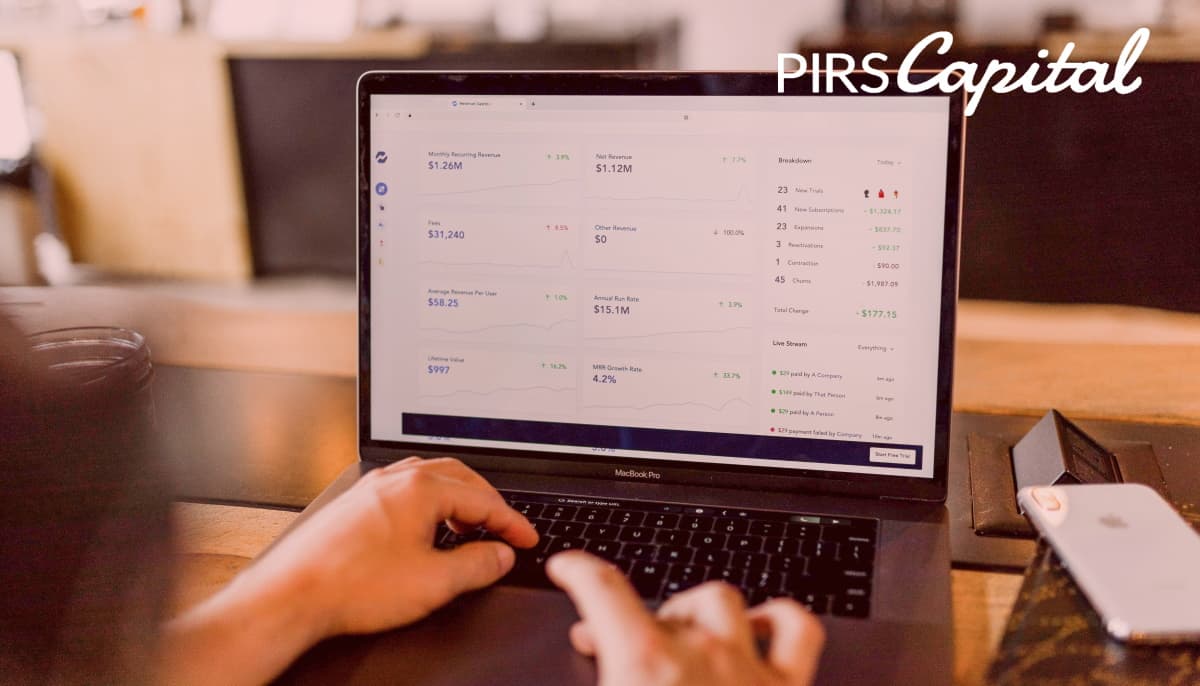 Amazon seller performance is expected to be outstanding at all times. This is because the ecommerce giant emphasizes customer satisfaction above all else.
Amazon only wants merchants who give excellent customer experiences on their platform. As a result, if you're a third-party seller, keeping track of your Amazon performance metrics is critical.
Metrics can give you insight into the health of your Amazon account. They'll show you how to get the most out of your inventory, pricing, sales, and customer service. This guide will show you the key Amazon KPIs to keep an eye on in 2022.
Don't Wait, Become a Satisfied PIRS Customer Today!
Product Ranking
Experienced sellers are aware that customers rarely look beyond the first page of search results, and the vast majority of them click on one of the top five results. Without a question, Amazon's Best Seller Rank(BSR) is one of the most significant metrics to track. Whether or not a customer likes your product is a lot based on how well it is rated.
This means you must concentrate on the ranking of your products to appear on the first page of search results. The ranking of a product is usually determined by several criteria. However, the key factor that influences the ranking is the product's Amazon sales history.
Every hour, the BSR is updated at the Amazon KPI dashboard to include not just history but also current sales data. When a consumer makes a product search, Amazon's advanced algorithms assess which products best fit the buyer's inquiry and show them the most relevant product choices.
A higher-ranking product sells faster, which is great, but it also means there is more competition and lower profit margins. The Amazon product ranking measure is a great way to figure out which items to sell on Amazon. When deciding which inventory to sell, the metric should be the deciding factor. You should aim to stay away from products with extremely low BSR ratings, as they are unlikely to sell well.
It's a tricky balancing act to get the best rating. As long as the product has the potential for market and earnings prospects, as well as room for you to optimize and increase its BSR, then that's the best choice to target.
Seller Rating
By combining variables such as customer feedback, order fulfillment, and more, Amazon's Seller Rating provides a more objective number to your performance as a seller.
There are three seller ratings to keep an eye on:
Customer Service Dissatisfaction
This metric determines unsatisfied customers based on your Buyer-Seller Messaging. Negative reactions should be kept to less than 25%.
Contact Response Time
It's the amount of time it takes you to respond to shoppers' queries. Customers should receive a response within 24 hours. As long as your responses are within 48 hours of the deadline, Amazon won't punish you.
Seller Feedback
Customers' reviews of your brand and service make up this category. The Rating is a 0-100 scale with six primary metrics.
Shipping time
Cancellation of orders
Chargebacks
Inquiries from customers
Buyer reviews
Claims under the A-to-Z Guarantee
Keeping track of your Seller Rating can help you stay in touch with the larger picture and provide a framework for actively seeking out strategies to grow.
Units Ordered
This metric indicates in detail the number of products your buyers have ordered from you overall. Keep track of your unit orders using these measures, and you'll be able to notice certain numerical highs and lows. In other words, the more units you sell, the higher you rank, and this will eventually affect where your product ranks on Amazon. Shifting units should be at the top of your priority list, and if it isn't, you should look into it right away.
Pre-Fulfillment Cancellation Rate
All orders that have been canceled by the seller before shipment confirmation is considered pre-fulfillment cancellations. Orders that have been canceled by Amazon customers will not be included. When a merchant does not have enough stock to fulfill a customer's order, cancellations may occur.
The rate is derived by dividing the number of annulments by the number of orders placed in a certain period. You should always have a Pre-Fulfillment Cancellation Rate of less than 2.5 %. Anything more could result in your account being suspended.
With smart stock management, you could keep your rate below 2.5 %. Change your records to reflect the total number of units available in Amazon warehouses. To avoid cancellations, restock as needed.
Late Shipment Rate
When an order is confirmed after its estimated ship date, it is considered a Late Shipment Rate (LSR).
Amazon calculates LSR by dividing overdue orders by total orders over a 10-day or 30-day period. After an order is placed, the shipping date is established for two business days.
Your Amazon account might well be canceled if more than 4% of your orders are not confirmed by the estimated dispatch date. At all costs, avoid late dispatches. They cause customer dissatisfaction and negative feedback. Always confirm shipments by the anticipated ship date so that buyers can track their progress online.
No commitment or hard credit checks, apply today!
Valid Tracking Rate
Valid tracking numbers (VTN) are used by Amazon customers to monitor where their items are and when they will arrive. The Valid Tracking Rate (VTR) is a metric that indicates how often a Seller uses VTNs.
Once scanned by a courier, Amazon deems a tracking number to be valid. The estimated delivery date is also used to select whether orders are included in the KPI.
VTR is calculated by dividing the number of shipments dispatched with a VTN by the total number of packages shipped and confirmed over 30 days.
You must maintain a Valid Tracking Rate of 95%. Your ability to sell non-FBA items may be limited if your rating is poor. Your eligibility for Premium Shipping and assured delivery is further reduced if you have a low VTA. In the worst case, your seller account might get suspended.
Inventory Performance Index
The Inventory Performance Index is one of Amazon's latest metrics. This is especially critical for Amazon FBA merchants that rely on Amazon storage. Your (IPI) measures how well you manage inventory over time.
The score is given a number between 0 and 1000, and sellers can view their current score in Seller Central's Inventory Dashboard. Amazon calculates the target score by estimating how much storage it will need to handle all in-demand products in a particular quarter.
The IPI, like many of Amazon's policies for sellers, appears to center mostly around Amazon's overflowing warehouses and Amazon's desire to get sellers to better utilize their inventory.
According to Amazon, your IPI score is affected by the following factors:
Excess inventory must be eliminated to boost profitability
increasing sell-through by maintaining a balanced inventory
Resolving stalled listings to ensure inventory is available for purchase.
Boosting sales by restocking popular items regularly.
Sellers having an IPI of less than 350 are restricted from storing their items on Amazon. If you have surplus inventory or run out of stock on a popular product, your IPI will drop. Inventory storage restrictions and increased storage fees are the consequences of a low IPI score.
Reduce surplus or stranded inventory to keep your IPI at its best. When necessary, adjust your stock.
Invoice Defect Rate
The Invoice Defect Rate (IDR) is a percentage of overall Amazon Business orders for which an invoice was not generated and uploaded within one business day of shipment. Invoices are required by Amazon Business customers for tax and accounting purposes.
To deliver a pleasant customer experience, sellers are encouraged to keep their IDR below 5%. A poor Invoice Defect Rate performance can result in account cancellation.
Unit Session Percentage Rate or Conversion Rate
Amazon conversion rates are one of the most important metrics for sellers, yet most FBA merchants overlook them and retrieving them from Seller Central isn't easy. Because conversion rate helps you rank higher on Amazon for your target keywords, it's an important factor in Amazon's A9 Algorithm for making your business successful.
Your unit session percentage, often known as your conversion rate, is NOT the same as the number of sales you make per day. The number of sales (Total Sales) divided by the number of times users visited your listing is your conversion rate (Sessions). The rate you get is your conversion rate.
Because it changes depending on the products you offer, it's tough to say what constitutes a "great" Amazon conversion rate. On Amazon, a reasonable conversion rate should be between 10 to 15 %.
The company's profit margin is calculated using the conversion rate metric. A high conversion rate indicates that people are visiting your website and buying your products. A high conversion rate indicates that the product is in high demand and that buyers want to buy it. If your conversion rate is low, you'll need to alter your strategy to improve your results.
Although Amazon will not terminate your account due to low conversions, it is to your best advantage to keep a high page rank and generate sales! This can be accomplished by conducting keyword research, writing interesting product descriptions, uploading high-quality photographs, keeping a lucrative price, and sending follow-up emails to buyers who have recently purchased.
Return Dissatisfaction Rate
The Amazon seller dashboard now includes a Return Dissatisfaction Rate, which measures customer satisfaction with how returns are handled. The score is determined by the percentage of legitimate return requests that were not attended to within 48 hours, were incorrectly denied, or generated unfavorable customer feedback. This indicator essentially shows the percentage of customers who were unhappy with the Buyer-Seller Messaging answers.
Amazon created the Return Dissatisfaction Rate to help merchants discover where they could improve their customers' returns experience while avoiding accusations and unfavorable reviews.
After the return is processed, it investigates three primary areas:
Negative Return Feedback Rate: When a buyer provides negative feedback on a return request.
Late Response Rate: When there isn't a response made for return within 48 hours
Invalid Rejection Rate: When a return is mistakenly denied.
The seller's ratings can be found on their account health dashboard:
Good – If this column contains a green checkmark, the seller's output meets Amazon's requirements for this metric.
Fair – A yellow tick indicating that the seller's performance for this metric presently falls short of Amazon's standards.
Poor – A red "X" in this column shows that a seller's performance for this metric is now below Amazon's goal.
Even if your account won't be suspended and your metrics won't be impacted, you should still strive to create a positive seller-buyer relationship to prevent buyers from making A-Z claims.
Ready to Fund Your Business?
The success of your Amazon store is determined by your Amazon performance metrics. When it comes to your performance metrics, Amazon is continually keeping an eye on them and will take action if you fall short.
To keep your metrics at their best, you'll require working capital. Don't be afraid to take out a loan or seek funding. PIRS Capital offers Amazon loans to assist you in creating a successful Amazon business. To schedule a consultation, contact us right away.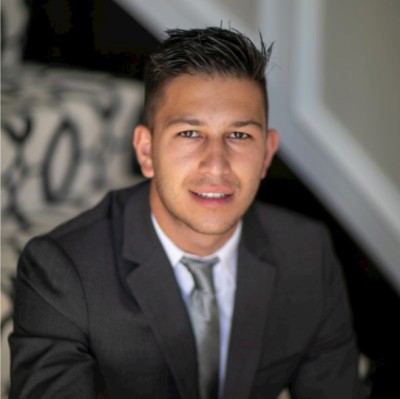 Written by: Mitchell L.
I work with companies that sell products on platforms such as Amazon, Shopify, Walmart, Ebay, Etsy, etc. I understand that every business is unique and thats why I form genuine relationships with owners so I can help them reach their goals and find success through our working capital solutions.
Ready to take control of your finance?