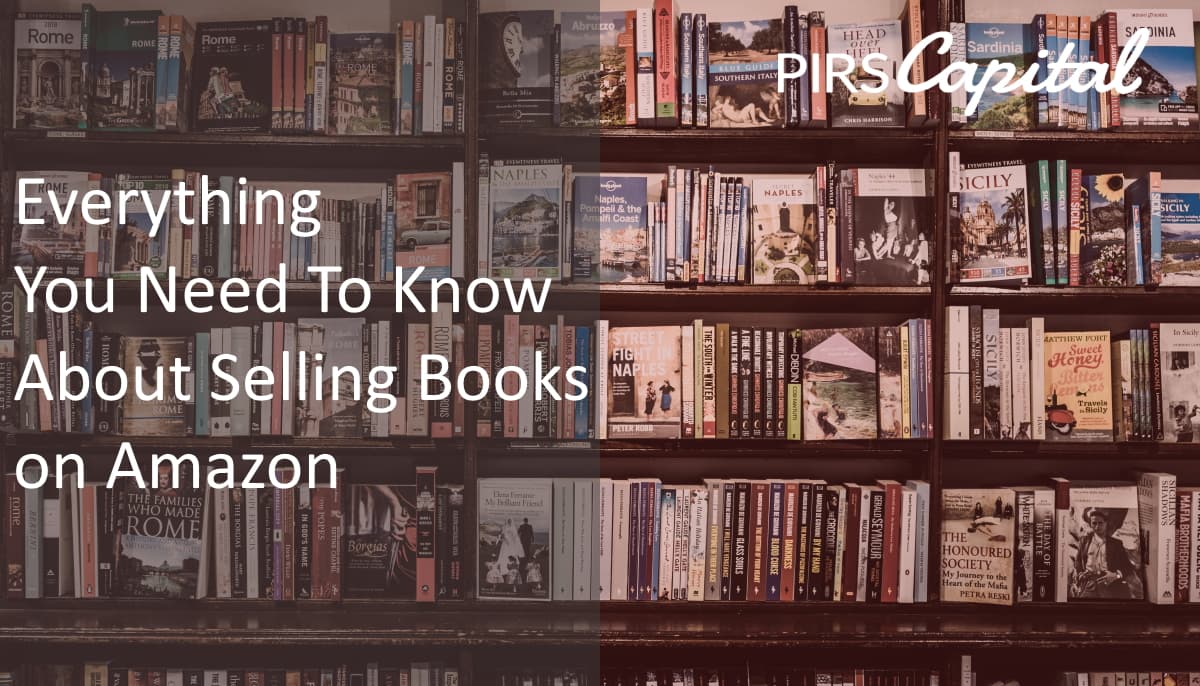 Amazon started out as a tiny online bookstore. Yep, that's right. When Amazon originally began, books were the only thing the company sold. As it grew, Amazon branched out to other products. But that doesn't mean they've forgotten about books!
Books continue to play a significant role in Amazon's current marketplaces. Amazon prime used books and e-books have completely altered the publishing and distribution of books, and book sales now bring in billions of dollars for Amazon annually.
If you're an online retailer wondering how to earn money off of selling books on Amazon, this article has all you need to know.
Don't Wait, Become a Satisfied PIRS Customer Today!
Why Should You Sell Books on Amazon?
Books are, and always have been, popular among the public. To our great fortune, the popularity of books has remained strong despite the proliferation of other forms of entertainment like tv shows and podcasts. Of course, selling books on Amazon isn't your only option for this, but it does have some advantages. Here is what you should consider before starting to sell books on Amazon:
Begin with a small book collection because it will be far easier to manage.
Pick from many different types of genres.
Provide bookselling services for financial gain
How you decide to complete orders is entirely up to you.
MFN, or Merchant Fulfilled Network, is the Do It Yourself option. Publish your books on Amazon and handle all customer fulfillment in-house. (This is sometimes abbreviated as "FBM," which stands for "Fulfillment by Merchant.")
To have everything taken care of for you, consider using Amazon's Fulfillment by Amazon (FBA) service. Sell books on Amazon FBA for incredible ease of use and support.
Books can be sold in a number of different ways, including by title, ISBN, weight, and barcode scanning.
The process of Amazon book sales can be simple, as there is no need to create a website or an online ordering system. Quickly and cheaply launch your business with the help of Amazon's seller tools.
If you have a surplus of books but no room to store them, you can turn to reselling them on Amazon for a quick and easy profit. It's a much better option than giving them away or dumping them somewhere as it brings you a little money on the side. By selling their books, readers may rest assured that their treasured volumes will be read and enjoyed by someone else.
If you're wondering, "Is it worthwhile to sell books on Amazon?" rest assured that books are among the site's five most popular product categories. The fact that Amazon provides flexible fulfillment options for sellers, such as the ability to ship books yourself or to have Amazon do it for you when you sell in bulk, only adds to the site's appeal.
How to Start Selling Books on Amazon
To begin selling books on Amazon, you must first determine if you will be selling used or new copies. Used books can come from anywhere, including your personal library or outside sources like garage sales and book cleanouts. If you want to make money selling books on Amazon, you need to make sure you have a steady supply.
In order to stock up on inventory, you might buy bundles of books to resell on Amazon. When stocking up on goods, you can shop locally, online, or wholesale. Creating an Amazon seller account is the following step toward selling. The additional instructions you need are detailed below.
Go to Amazon.com and make a standard user profile.
Now when you click on your user name a submenu will show.
Follow the prompts to create your selling account by selecting the appropriate options. You can either open a Personal Seller Account, which costs $0.99 for each sale, or a Professional Seller Account, which costs $39.99 per month.
The following step is to post your books for sale by entering the ISBN and selecting the "Have One For Sale" button. You'll have to elaborate on the book's condition afterward. In this case, reading the rules under which your book can be sold is essential.
Determine whether your books will be fulfilled by FBM or FBA.
Examine ratings, selling prices, and revenue.
Is There a Specific Kind of Book You Should Sell?
Books in standard forms, such as hardcovers, paperbacks, and electronic books, can all be sold on Amazon. You're in the right place if you want to market and sell books from your physical bookstore, resell non-fiction books you've previously read, say goodbye to your favorite comics, sell rare hardcover collectibles, or unload your kids' bookshelves.
Remember that not all books are created equal in terms of sales. Finding books in high demand requires some legwork, but it can pay handsomely. You can see what books are currently selling well by looking at the Best Sellers list.
Some examples of books that do well on Amazon's marketplace are:
New Books
Many buyers enjoy the experience of holding a fresh copy of a book. Usually, wholesalers, distributors, or publishers are the best places to find newly published books. However, you should be aware that you may need to buy in bulk if you intend to sell brand-new books.
Used Books
Used books are more accessible and cost less. Amazon used book sales have the potential to yield even greater returns than new books, as you'll have a wider audience. Used books can be purchased from your personal collection or from local thrift stores, garage sales, and estate auctions. You can also locate books at yard sales, book fairs, and the sales held by local libraries.
Textbooks
Selling textbooks is a great way to get some extra cash on Amazon, especially in Spring and Fall. When describing the book's condition, please be as precise as possible.
Please note: Amazon used to have a text book sell-back program, but it closed in 2020.
Rare books
Collectors of classic works of literature may find the antique and vintage book market appealing. Because of the fragile nature of these rare volumes, it is essential that you accurately describe their state. In addition to selling your first edition print copy of The Great Gatsby on Amazon, you can also post it for sale on specialty marketplaces that deal in rare and unusual books and collectibles.
eBooks
Get your ebook ready to sell online and introduce it to readers all around the world. One option is to use Amazon's Kindle Direct Publishing (KDP) service for a self-publishing venture. With KDP, you own your work, decide on your own prices, make edits whenever you choose, and receive sales royalties.
No commitment or hard credit checks, apply today!
Is It Costly to Sell Books on Amazon?
Overhead, shipping, royalties, referral fees, etc., all add up and must be accounted for. The first investment consists of a 15% referral fee paid to Amazon for each book sold and a closing charge. An additional cost is associated with maintaining a Professional or Individual seller account.
A vendor must think about FBA or FBM running costs in addition to the initial investment. Charges for FBA services, such as storage, disposal fees, fines, and shipment, can add up over time. If you're a writer, you may benefit from selling your works on the Kindle platform by receiving royalties from Amazon for each copy purchased. Simultaneously, Amazon receives a commission based on a predetermined proportion of the book's selling price.
Even after factoring in all the fees associated with selling books on Amazon, the overall cost is still rather low. Because of this, selling in this niche is one of the most fruitful avenues on Amazon.
Where Can You Get Books to Sell?
Amazon provides the best way to sell used books. There are many moving parts involved in the process of buying used books for Amazon. Think about the Amazon Best Seller Rank because it shows how quickly an item sells on Amazon. Think about how much money you can make off of a book after deducting all you'll have to spend on it.
Among the many options for locating resaleable books are:
Online/Offline
Profiting from price discrepancies through the Internet Is a strategy to make money by purchasing books from sites like eBay and Craigslist and reselling them on Amazon at a higher price. You can also find books in local bookshops and secondhand shops. Then you can sell these books back on Amazon.
Bulk/Wholesale
Buying books in bulk guarantees you the lowest possible price. For example, bookstore closing sales can be a good place to look.
Do Some Digging Around
Looking at the sales rank and Amazon's Best Sellers list for the book you're trying to sell can give you valuable insight. As the quantity of orders is factored in, you can see how a specific book is selling compared to others on an hourly basis. You should aim for a BSR of 100,000 or less, as this will show how well-liked the book is.
Avoiding markets with plenty of established competitors is a good idea for new sellers because it will be tough to make a name for themselves there. Keep in mind that the lower the sales rank, the better, and to account for books' popularity and seasonality.
Amazon's Kindle Direct Publishing (KDP) is a great way for authors to generate money off their work. It enables one to publish digital books on Amazon, with earnings proportionate to the number of books written and sold.
Scanner apps for books can be downloaded to monitor Amazon and other marketplace prices, profits, and fees. All of this information will be useful to you when you think about the pricing range in which you'd like to sell your book. You can figure out your profit margins by selling books on FBA like this.
Some Tips and Tricks To Prepare You
Novels have a small market because of their declining appeal over relatively short time periods. There is no risk in selling textbooks because they are required reading in every school. These books, like hardcovers, have higher selling prices and thus bigger profit margins.
Collectible books, such as first editions or those with author signatures and autographs, always fetch a fair price.
Offering lightning deals, discounts, coupons, and BOGO offers can increase book sales on Amazon. This sort of promotion is great for drawing attention to your business and getting consumers to make a purchase. The role of advertising is extremely important because it boosts sales and enhances credibility.
If you keep accurate records of your stock and update them if a title is becoming low, you'll be able to get restocks from your distributors before you run out.
Highlighting yourself to clients relies on perfecting the specifics on your product listing pages. Make sure the book's title is descriptive and easy to remember. The title should prominently display the author's name and the edition number.
List your book using keywords and photos that are appropriate for the genre. High-quality images, preferably more than one, should be used for the front and back covers. You will increase interest in your product, along with the likelihood that it will be purchased, by employing these strategies.
Ready to Launch Your Amazon Book Business?
One of the best ways to expand your Amazon business is to start selling books. The advice given above can be quite useful whether you're a professional or an individual seller, a beginner or an experienced seller. If you follow the advice in this article, you'll be able to keep your costs down, increase your profits, and set yourself apart from the competition.
However, every business needs to start with considerable funds—even something like selling books on Amazon. If you find yourself needing that capital, then PIRS Capital is here to help you out! Contact us today to find out what we have to offer!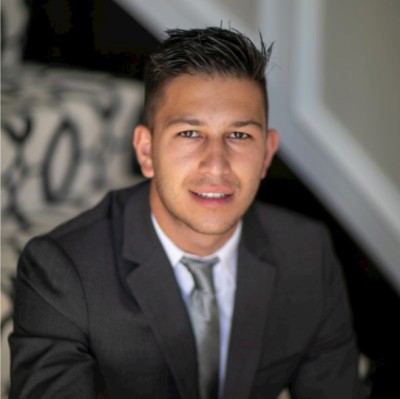 Written by: Mitchell L.
I work with companies that sell products on platforms such as Amazon, Shopify, Walmart, Ebay, Etsy, etc. I understand that every business is unique and thats why I form genuine relationships with owners so I can help them reach their goals and find success through our working capital solutions.
Ready to take control of your finance?