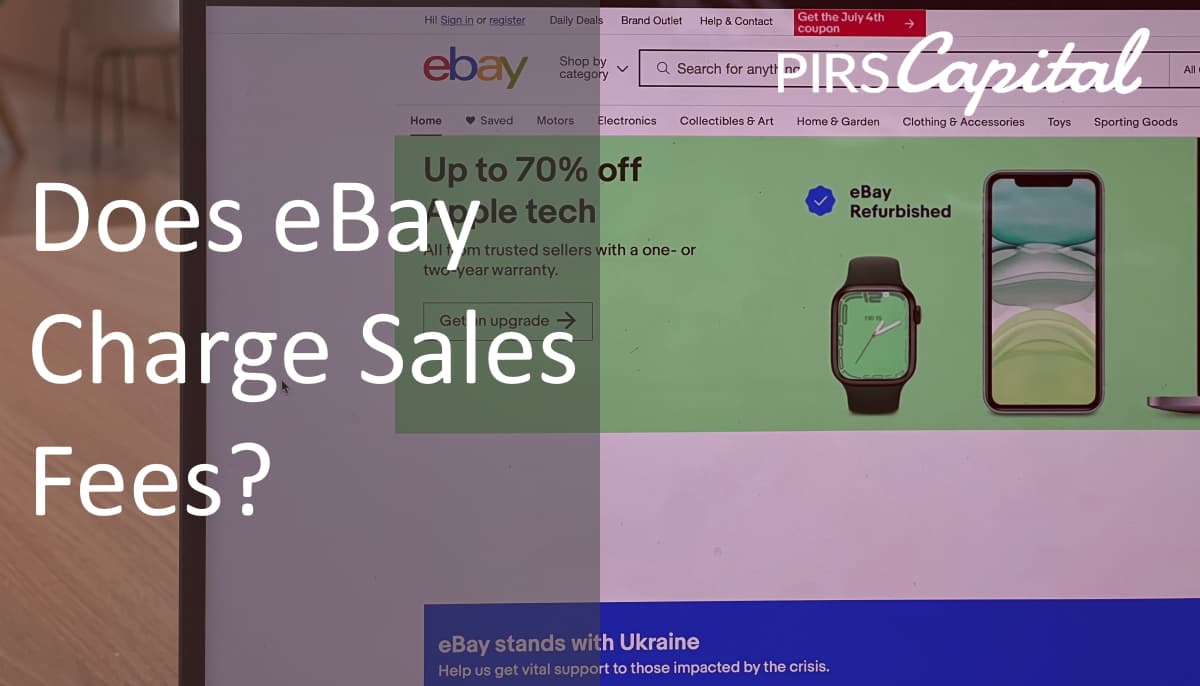 Before you start selling on eBay, it's a good idea to familiarize yourself with the fees you'll have to pay. If you haven't done your research, the sum total of all of these fees could come as quite a surprise to you. The competition among sellers on eBay is cutthroat because the platform processes millions of transactions every day. If you want to make the most money possible, you need to give more thought to other aspects of your business besides just selling your items.
Find out how much eBay sales fee you will be charged to list your things and what percentage of sales eBay takes, as well as any other fees that may be applicable. Your ability to limit these costs to a bare minimum is directly proportional to the amount of profit you will make off of the products you post for sale.
Don't Wait, Become a Satisfied PIRS Customer Today!
Costs of Insertion
Listings on eBay incur an "insertion fee" when they are initially posted. You can post 250 items on eBay each month at no cost to you (the eBay US site).
Fluctuating fees for either a fixed-price or auction-style listing on eBay (the latter of which is non-refundable in the event of a failed sale) apply per listing and per category. So, if you list your item in two different categories, you'll have to pay two insertion fees: one for the first category, and another for the second. You'll also be charged per listing if you create multiple identical auction-style listings. Listings with multiple items will only be charged an insertion fee once.
Closing Costs (Commission on sales)
When your items sell, eBay's commission fee is a percentage of the total sale price.
This fee is typically paid at the close of a deal and is based on a predetermined percentage of the gross proceeds. The final cost of an order is calculated by adding the price of the item, the cost of the buyer-selected shipping method, sales tax, and any other fees that apply, plus a flat rate of $0.30 USD. Keep in mind that if your eBay account is based outside of the United States, you may incur additional costs due to currency conversion or an international fee.
Even if the buyer doesn't pay, the final value fee still has to be paid. You can get a refund of the non-guaranteed portion of the final value fee if the sale is canceled or reported as unpaid.
As a general rule, sellers in most categories will be charged a final value fee of 10%-12.55%, depending on the category or product in question.
If you fail to meet our seller performance standards or violate our policy when purchasing or selling outside of eBay, you will be subject to additional final value fees.
The Promoted Listings Fee (Optional)
If an eBay seller wants their listings to show up higher in search results or in the "related items" section when a customer is viewing an item from another seller, they can pay to have their listings promoted. All vendors, regardless of their subscription level, have access to promoted listings.
Based on the ad rate trends of what other sellers have committed to paying, the fee for promoted listings can be set by the seller and typically ranges from 1% to 10% of the final value fee that is assessed. The fees are only collected if a buyer clicks on an ad and then purchases the item advertised within 30 days. There are certain eligibility requirements:
The quality of the seller's work must be excellent or very good.
At least two photos are required to be uploaded with the listing.
Promotion is limited to listings with set prices only.
Real estate, cars, and vacation packages are not allowed.
All relevant information must be included in the list (no "parts, not working" listings)
This item is not available for local pickup.
No commitment or hard credit checks, apply today!
Paid Listings in Classified Ads
You can also sell on eBay by posting a classified ad. eBay allows sellers and buyers to communicate directly, unlike fixed-price and auction-style listings. Even though these deals happen off of eBay's site, sellers can still get in trouble if their contact info gets leaked. If a buyer refuses to pay, they will have limited recourse in resolving the dispute.
Classified ads cost $9.95 for a 30-day listing and have no additional fees based on the final sale price. Ads can be placed in one of four distinct categories by vendors:
Commercial & Manufacturing
This includes:
Specialty services
Travel
Everything else
Steep Fines
If a seller doesn't follow eBay's policies or adhere to the bare minimum of best practices, eBay may impose additional fees. A final value fee will be assessed to the seller regardless of whether or not a sale has been made if the seller attempts to coordinate a sale with a buyer outside of the eBay environment by sharing contact information with the buyer.
The commission for auction-style listings is calculated as a percentage of the highest sale price reached between the buyer and seller, regardless of whether that price was established through the Buy It Now option or through direct negotiation. If a fixed price is listed, the final value fee will be calculated using either that price or the final price agreed upon by the buyer and seller.
Transaction Costs for eBay-Managed Payments
eBay provides its sellers with a payment management system that allows them to accept a variety of payment methods while keeping everything related to accepting payments in one place. Prior to eBay's switch to managed payments, PayPal was the site's de facto payment processing standard.
Using eBay's facilitated financial transaction system has many benefits. While PayPal is still an option, merchants can take payments via Apple Pay, Google Pay, credit, debit, and gift cards. The seller can avoid the fees charged by PayPal by setting up automatic transfers to their bank account when a payment is made.
Managed payment fees on eBay are included in the new final value fee.
The pricing and eBay's cut on sales are also very clear and understandable. For every sale made on eBay, the company adds a processing fee of 2.9% plus a flat rate of $0.30.
Sellers must supply their bank details so that PayPal can deposit funds directly into their accounts. Although standard transfers are free and take only two to three days, instant transfers cost the seller 1% of the total transaction amount.
If the customer is located outside of the EU, a 4.4% fee is added to the total regardless of the currency used for payment. The use of any major credit card is free of charge and easy with PayPal.
Another option is available for sellers who primarily deal with items with lower purchase prices. It's important to note that micropayments are designed for vendors whose average selling price is less than $12. This option's fee structure levies a higher percentage rate (5%) but a lower flat rate ($.05) per domestic transaction and (6% + a set rate based on a buyer's currency) for international sales.
If you sell more than $3,000 per month, you may qualify for PayPal's merchant rate and receive lower transaction fees as a result.
Tips for Lowering Your eBay Listing Fees
You can minimize the cost of how much eBay takes when you sell something by employing a few simple strategies.
Get on the Right Subscription Plan
Saving money on your eBay store subscription depends on selecting the appropriate plan for the volume of merchandise you plan to sell. It's important that the subscription you pick be proportional to your store's usual sales.
Stay Away From Expensive Upgrades
Although there are many listing upgrades to choose from, it's important to keep in mind that they all come at a cost. The costs of any upgrades to your listing can be kept to a minimum by keeping things as basic as possible.
Contact Customers Who Haven't Paid Yet
Don't forget to ask eBay to refund your eBay selling fees in 2022 if a customer doesn't pay. Since the final value fee is levied whether or not the seller is paid, doing either of these things will result in a loss. You could possibly get your money back for the listing fee if you decide to relist the item.
Follow the Rules
When vendors break eBay's policies, they're hit with steep fines. If you take extra precautions to avoid being held liable in buyer-seller disputes, like chargeback situations, you can avoid a $20 dispute fee, for instance.
Financial Cost Estimators
You can get a rough estimate of the many fees associated with eBay by using any one of the several third-party rate calculators that are now accessible. While some of these tools provide thorough spreadsheet breakdowns, others estimate your potential earnings once eBay and PayPal costs have been deducted, and yet others are accessible via mobile applications.
In Summation
The cost of advertising to the platform's millions of prospective purchasers is covered by the selling fees collected by the platform. eBay also offers its sellers a variety of additional services, such as managed payments, fraud protection, and a selection of alternative sales formats, all of which are available to them. You are the only one who can judge for yourself whether or not these add-ons are worthwhile.
But if you're concerned about capital alone, don't be. PIRS Capital will lend you a hand, as we have for thousands of other businesses. Expect risk-free loans and professional guidance from our team to make the most of your business.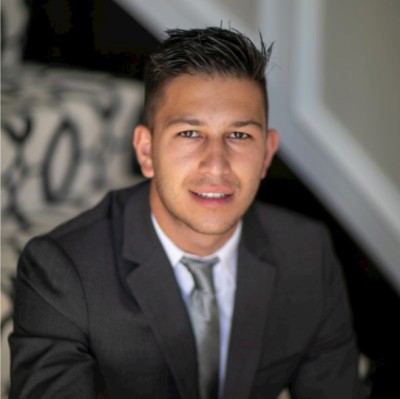 Written by: Mitchell L.
I work with companies that sell products on platforms such as Amazon, Shopify, Walmart, Ebay, Etsy, etc. I understand that every business is unique and thats why I form genuine relationships with owners so I can help them reach their goals and find success through our working capital solutions.
Ready to take control of your finance?