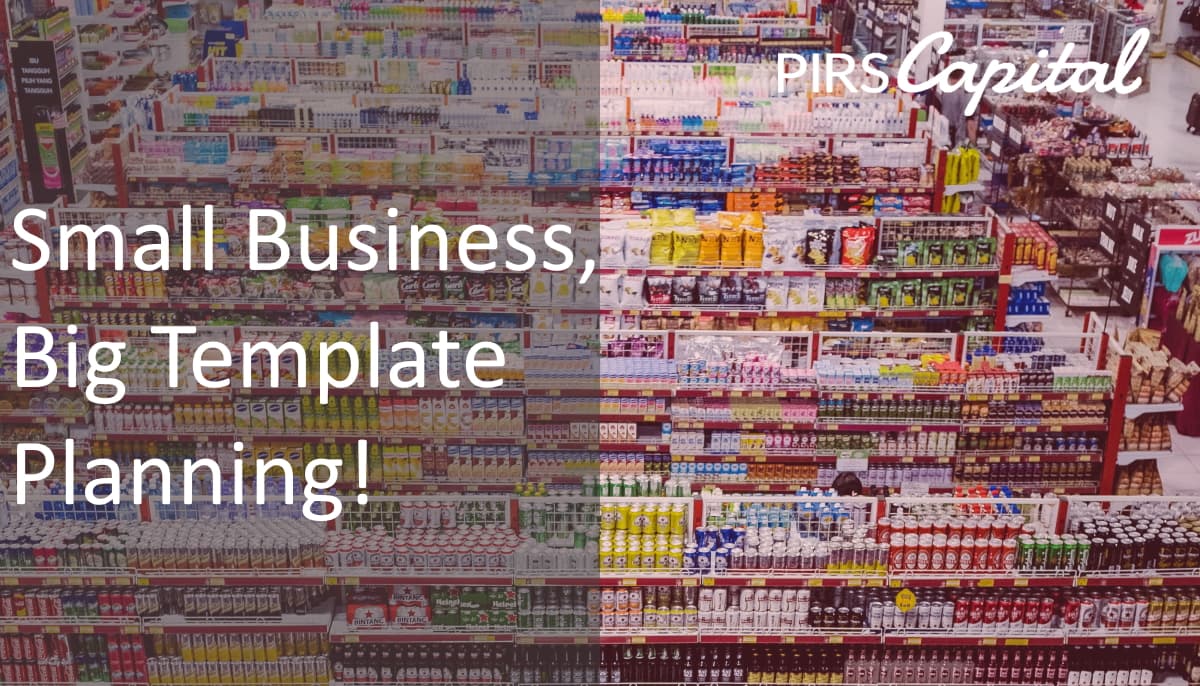 Do you feel confident in your business plan? Putting together a business plan is the most effective way to determine if your idea can be realized. A comprehensive and well-researched business plan can help you bring your ideas to life. It can help you develop your ideas into tangible next steps and present your business to potential investors and lenders.
Business plans typically consist of a single document broken down into multiple sections for various aspects of the operation, such as an overview of the company, market research, a competitive analysis, sales strategies, resource needs, and projected profits and losses. You can tailor your plan to your specific business needs by expanding or contracting the number of sections.
The presented small business plan template will serve as a great starting point for your basic, small business, business plan.
Don't Wait, Become a Satisfied PIRS Customer Today!
How Does It Help You Stand out?
A well-thought-out business plan can do several useful things, including:
Pointing out where your business concept may be lacking so that you can fix it before you launch
Identify business opportunities you may not have considered and plan how to take advantage of them
Make your idea more appealing by researching the current market and the competition.
Give your time to prepare solutions for problems that may arise, so they do not derail your startup.
Use your persuasive skills to persuade investors, clients, and key personnel that they should join your venture.
Figure out how much money you'll need and when your business will turn a profit so that you can save up enough to get going.
Find your niche and figure out how to reach them.
Having a well-thought-out, step-by-step plan to refer to during the early stages of a startup's lifecycle is invaluable for keeping the ship on course.
The Time-Tested Business Plan Format
If you have a keen eye for detail, need a comprehensive strategy, or intend to approach conventional lenders for funding, the traditional business plan template may be more to your liking.
It is not required that you follow a specific business plan template for small businesses when creating your plan. Make do with the bits that make the most sense for your enterprise and your needs. These nine components are the backbone of most business plans.
Briefing Summary
Introduce your short business plan and its unique selling point to the reader. Think about what you want to accomplish, what you sell, and who runs and works at your company. If you need funding, you should detail your financial situation and your company's long-term goals.
Synopsis of the Company
1 If you want to tell people everything there is to know about your business, you should put that info in your company description. Explain in depth the issues that your company helps people with. Identify who it is exactly that your company intends to serve, whether that be consumers, a specific group, or other businesses.
Describe the factors that set your company apart from the competition. You can do this using our free download business plan template.
Analyzing the Market
2 Knowing the future of your industry and your intended audience is essential. Conducting market research on your competitors will give you valuable insight into their strategies and areas of expertise. Try to identify recurring patterns and ideas in your market analysis. How do the best competitors succeed? So why is it effective? Do you think you could improve upon this? The time for responding to these inquiries is now.
No commitment or hard credit checks, apply today!
Planning and Administration
3 Please inform the reader of the organizational structure and management team of your proposed business.
Outline the corporate structure that you've set up for your business. Identify your business's legal structure, including whether you're a sole proprietor, an LLC, a general partnership, or a C or S corporation (LLC).
Create a company organizational chart to define roles and responsibilities. Demonstrate how the varied backgrounds of your team members will yield positive results for your business. Include relevant resumes or CVs of key team members.
Range of Services or Goods
4 Specify the goods or services you're offering. Describe the product's life cycle and how it will benefit your clients. Discuss any plans you have in place pertaining to intellectual property, such as copyright or patent applications. Provide a comprehensive breakdown of your service or product's R&D process.
Sales and Advertising
5 When it comes to marketing, there is no one-size-fits-all approach. Adapting your strategy to your changing circumstances is essential.
The purpose of this section is to detail your strategies for acquiring and keeping customers. Also, you'll outline the steps involved in making a sale. Make sure to include a detailed description of your marketing and sales strategies here, as you will be referring to this section when constructing your financial projections.
Requesting Financial Support
6 Here you should specify how much money you need to complete your project. In this section, you should make it crystal clear how much money you'll need and why you'll need it over the next five years.
In your request, please detail whether you seek debt or equity financing, what terms you would like to be applied, and for how long. Outline your precise plans for spending the money. Be specific about how the money will be used, whether it's for inventory, salaries, or bill payments. Any long-term financial goals, such as eliminating debt or selling a business, should be detailed.
Budgets and Foresight
7 Include budget projections with your request for financial backing. To achieve this, you must persuade the reader that your company has a solid foundation and will be profitable.
Financial statements for the past three to five years are required if the company has been operating for any length of time. Make sure to include any additional assets that can be used as security for a loan.
Use charts and graphs to illustrate the financial state of your company in the business plan template free download from our site.
Appendix
8 Include any additional information or documentation that was specifically requested in the appendix of your business plan template for investors. Credit reports, resumes, images of products, letters of recommendation, references, licenses, permits, patents, legal documents, and other contracts are all common items to include.
Need a Hand?
Writing a startup business plan for a new or a small company is very similar to writing one for an existing, well-established one. The primary distinction between a business plan for a new venture and one for an established firm is that the latter can more confidently look to the company's track record for success and use historical data to inform its projections of future financial performance.
Because there is little in the way of historical data to use as a foundation for projections in a startup's business plan, the company must devote more resources to validating those projections. This could be a matter of concern for most business owners as it will directly affect getting loans. That's why at PIRS Capital, we are dedicated to providing small business owners with venture capital and other funding. Help is just a call away!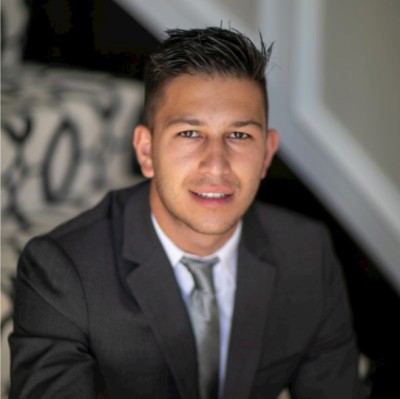 Written by: Mitchell L.
I work with companies that sell products on platforms such as Amazon, Shopify, Walmart, Ebay, Etsy, etc. I understand that every business is unique and thats why I form genuine relationships with owners so I can help them reach their goals and find success through our working capital solutions.
Ready to take control of your finance?