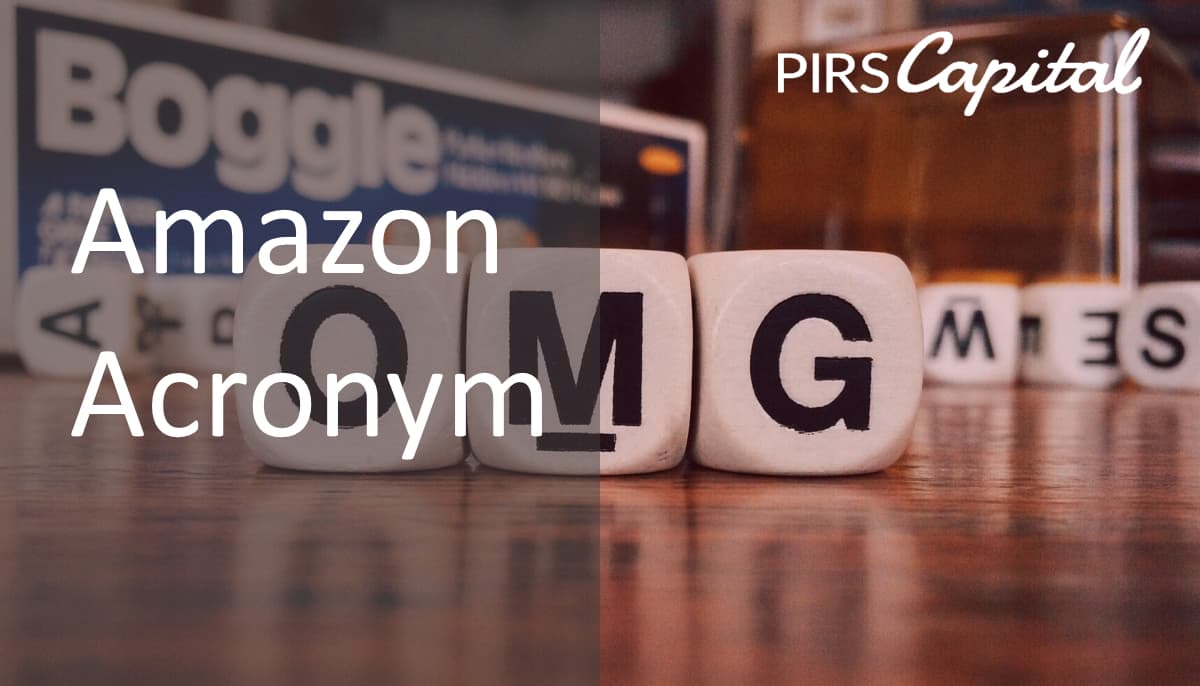 Amazon is the undisputed leader in the online retail industry and has become a household name. Selling on Amazon can be difficult because of the enormous number of sellers involved, the constantly expanding selection of products, and the company's global reach.
If you've ever done a Google search, browsed the Amazon discussion boards, or watched hours of Amazon-related films on YouTube, you've undoubtedly figured out by now that Amazon has its language, complete with jargon and abbreviations. These Amazon abbreviations can be quite confusing and overwhelming.
Whether you're a seasoned pro or just starting, the article below has the solutions to all of your concerns and more. To create the most extensive Amazon acronyms list, words, and more, we researched numerous different resources, including websites, blogs, and Amazon discussion boards.
We have also included Amazon acronyms for employees as well as Amazon warehouse acronyms which makes selling on the platform a bit less daunting.
Don't Wait, Become a Satisfied PIRS Customer Today!
The marketplace serves as the retailer, while the brand serves as the wholesaler.
Also known as a retailer, A business that sells goods on Amazon's marketplace under a different brand name to customers who use its platform.
3PL – 3rd Party Logistics
Also known as third-party fulfillment. An operating partner is used as the fulfillment option known as 3PL. An organization known as a 3PL prepares, assembles, and/or ships goods on behalf of a seller.
A
A/B Testing
Likewise known as split testing. a procedure for comparing and contrasting sales figures between two different websites (website A and website B) or product listings (product listing A and product listing B).
A+ Content
Occasionally known as "enhanced content." an expanded version of the product detail page, where the branding and content of the product description have been improved. This covers any graphics, photos, or movies that are integrated into the page.
AZ Claim or A to Z Claim are alternate names for this claim. When customers choose to buy directly from a seller, Amazon's guarantee applies to products offered on Amazon.com. The A-Z guarantee states that products will be delivered on schedule and in good condition. Customers who first contact the seller and wait two days to give them a chance to fix the issue can submit an A-Z claim. This provides the buyer and the seller some time to work out a solution before Amazon gets involved.
The successor of the Amazon A9 algorithm and the most recent SEO algorithm from Amazon. The A10 algorithm works to make listings with reliable ratings and sales more visible. While addressing the serious issue of counterfeits and phony reviews, the focus is on getting rid of fake profiles.
Another point of view in A10 is that a buyer's search query is now more important than it was in the past. It directs customers more precisely to what they are seeking. After the A10 algorithm was introduced, internal sponsored links lost a lot of their previous value.
A9 – Amazon A9 Algorithm
It refers to the methodology used to rank results on Amazon search sites. The main distinction between Google and Amazon's SEO rankings is seen in A9, with the latter placing a greater priority on sales conversion, elevating listings with more robust sales histories and higher conversion rates.
AA – Amazon Associate
Additionally known as the Amazon Affiliate program. An affiliate marketing program that allows bloggers and website owners to promote Amazon.com products on their websites for free. Customers who click the link and purchase anything from Amazon are compensated with referral fees.
AAP is the tool that advertisers utilize to purchase and produce display and video advertising; it is now referred to as Amazon DPS. AAP is a platform for advertising that enables companies to send customers from other websites or mobile apps to Amazon.
ACoS – Advertising Cost of Sale
Sometimes, ACOS (all caps, please; it's easier to type). Additionally known as TACOS, or Total Advertising Cost of Sale ACoS is a measure of how well your products are selling in comparison to their cost that is tied to Amazon Sponsored Product Ads. ACoS is, in general, expressed as a percentage of attributable sales.
Amazon Creative Services (ACS)
Describes the innovative features and resources that Amazon offers that sellers and brands may utilize to build their brands and encourage customer loyalty.
Amazon Global Selling (AGS)
A tool that enables retailers to list and sell goods on Amazon's international marketplaces. There are already 13 Amazon websites (or online marketplaces) around the world, allowing sellers to expand their businesses anywhere in the world, regardless of where they are physically located.
AL – Allocated
A word for replenishment that applies to Amazon Private label.
AM – Area Manager
A position in Amazon fulfillment centers that is in charge of the operational and financial management of a specific area or territory. Setting budgetary goals, formulating sales targets, and collaborating with senior department or location managers are among the responsibilities.
A campaign that promotes the website by running advertisements outside of Amazon and on Amazon products like the Kindle. A premium advertising offer is also available through Amazon Marketing Services inside the vendor services offered by Amazon.
Amazon Marketing Services (AMS)
Now referred to as Amazon Advertising's Advertising Console. Amazon Marketing Services (AMS) is Amazon's PPC advertising platform for sellers. It enables the production of Sponsored Products, Headline Search Ads, Product Display Ads, and Lock Screen Ads.
AMZ – Amazon
Also shortened as AZ. E-commerce, digital marketing, and cloud computing are the main areas of concentration for this Seattle, Washington-based American multinational technology corporation.
Additional names include Amazon Shipping and Amazon Delivery. Describes any package shipped by Amazon within the United States, using its own delivery service and logistical infrastructure.
Average Order Value (AOV)
A certain period's average sales price for an ASIN. The average overall order value is known as the AOV.
Application Programming Interface (API)
This is the code name that enables communication between two systems or software applications.
Annual Percentage Rate, or APR
Corresponds to the annual percentage rate of interest that is charged on loans, mortgages, credit cards, and other types of debt, as opposed to just the monthly fee or rate.
Amazon Robotics, or AR
Previously Kiva Systems, a division of Amazon.com a business based in Massachusetts that creates mobile robot fulfillment systems.
Amazon Retail Analytics (ARA)
ARA gives vendors fundamental details about the performance of their items. Statistics based on operations, customer behavior, trends, and overall sales make up performance metrics. a variety of fundamental vendor reports
Amazon Retail Analytics Premium, or ARAP
An add-on choice that offers several, in-depth reports that analyze customer and vendor traffic. A data analysis program that is offered on Amazon Vendor Central and marketed by an Amazon Vendor Manager.
Every listing in Amazon's catalog has a unique internal tracking identity. a 10-digit alphanumeric identifier used to identify products on Amazon.com. Amazon Standard Information Number (ASIN) is, in a nutshell, an identifier used exclusively on Amazon to identify individual products. To locate product pages, use Amazon's ASIN search function.
Advanced Shipment Notification, or ASN
A notification mechanism is used to send Amazon the tracking number of the cargo and other logistics data before delivery. Calculated by taking the "Net Sales" amount and dividing it by the "Number of Products Sold" for the same time.
At the Time of Posting, or ATOP
The ATOP is the item's price as of the posting date. This is probably something you'll see on Facebook groups for businesses providing items and services related to Amazon.
Amazon Vendor Services (AVS)
A vendor-funded support service that assists Wholesale businesses on Amazon by providing the platform with Brand Specialists to provide support.
Amazon Web Services, or AWS
A comprehensive and widely used cloud platform that offers more than 200 fully functional services from data centers around the world. An Amazon company offering metered pay-as-you-go on-demand cloud computing platforms and APIs to people, businesses, and governments.
Amazon Attribution
Brands that sell on Amazon can analyze the influence of their sales on media outlets outside of Amazon thanks to this beta measuring solution. Advertisers and brands can find insights to improve their media campaigns and boost sales by using on-demand reporting.
This Amazon service is intended to enhance and safeguard a vendor's brand as well as improve the customer experience. This is accomplished by offering robust search capabilities that enable you to locate and report suspected violations (counterfeit goods) and by leveraging brand information to proactively remove suspected infringing or incorrect content.
Amazon Cash
Customers can use this service, which was introduced in 2017, to deposit cash for free into a digital account by scanning a bar code at a participating physical store.
Amazon Go
This is a brand-new type of brick-and-mortar store from Amazon that uses the most cutting-edge shopping technologies available. Simply grab and go with no checkout lineups! Only in the US so far, although there are growth plans.
Amazon Live
A live streaming platform that enables vendors to "boost discovery" of their goods by presenting streams for shoppers on Amazon.
Amazon Pay
With this service, you can pay for goods, services, and donations on other people's websites, through applications, and via Alexa by utilizing the payment methods already linked to your Amazon account.
Amazon Premium Beauty
Enables you to easily find all of your favorite beauty items in one place. The most recent in skincare, fragrances, nails, hair products, makeup, and much more are included in their carefully curated selection of high-end beauty products.
Amazon Marketing Cloud (AMC)
With this service, advertisers can simply run analytics across numerous, pseudonymized data sources to produce aggregated results in a secure, private, and dedicated cloud-based environment.
Amazon Media Group (AMG)
This is Amazon's main area, which manages all advertising decisions.
Auction Preferred Stock, or APS
The dividends on auction market preferred stock normally reset every 7, 14, or 35 days, and they are frequently set up as preferred shares (issued by closed-end funds).
ARA – Amazon Retail Analytics (ARA)
It refers to an additional suite of reports accessible to Vendors via Vendor Central.
Average Selling Price, or ASP
In the context of Amazon, this term denotes the typical selling price of a seller's items. This figure is obtained by dividing the total sales for a certain period by the total number of products sold during that time.
B
Describes the seller linked to the add to cart button on any product detail page on Amazon.
BISS
On Amazon, only the majority of merchants are allowed to sell in this category. It's called "Business, Industrial & Scientific Supplies."
BL – Big Lots
The discount retailer that many FBA sellers frequent.
BM – Brick & Mortar Store
Used to refer to purchasing anything from a physical store.
BTS – Back To School
A time of year when Amazon merchants frequently purchase items from physical locations and mark them up on the website.
BOGO – Buy One Get One
Used for coupons and sales when purchasing online. Used frequently in advertisements for sales. For instance, "Fruit Loops are BOGO free this week at Target," which means you purchase one box and get one free. Buy One Get One 50% off is an often used expression.
BOLO – Be on the lookout
Usually, this refers to a profitable product that you might be able to find in local retailers.
Browse Nodes
A hierarchical structure is used to categorize things at various levels in a way that is more specific and makes it easier to find products.
Bundle
When one new product listing is made on Amazon by combining several unique goods.
Additionally known as sales rank. A ranking score that provides insight into how well, in comparison to other products, a given item is selling. An item's position and ranking within the listed category. Hourly adjustments to rank take recent and prior sales history into account. The rank for brand-new products will be "None."
C
Category
The area of Amazon where products are categorized. There are both primary categories and subcategories. New vendors are only permitted in certain categories, but all merchants are permitted in others.
CCC – CamelCamelCamel
A free online application that lets Amazon sellers keep tabs on their rankings, price watches, and price drop alerts.
Counterfeit Complaint Rate (CCR)
The frequency with which buyers report that a seller's goods are knockoffs or stolen goods. Some distributors or wholesalers have low CCR requirements for their resellers.
Continuous Deployment (CD)
Continuous Deployment, an approach to software development used by AWS, involves automatically preparing code changes for production deployment without explicit approval. In contrast, in Continuous Delivery, updating to production requires manual approval.
Change Management (CM)
One of the processes in charge of regulating the IT infrastructure life cycle in cloud computing is known as CM. The fundamental goal of CM is to make changes possible while minimizing the disruption of IT services.
Cost of Goods Sold, or CoGS
Occasionally COGS is the cost of the items sold over a specific period. COGS is the sum of all costs incurred in producing or delivering the goods or services sold.
Cost Per Click, or CPC
Relates to sponsored advertisements and the price that Amazon charges a merchant or seller when a customer clicks on their advertisement. CPC is the sum of money you pay each time a user clicks on your advertisement. Spend / Clicks is known as CPC.
Consumer Price Index, or CPI
A measurement of the average change in prices over time for a market basket of consumer goods and services paid by urban consumers.
Cost Per Impression, or CPI
Occasionally known as CPM. an advertising term for the cost you incur each time someone views your advertisement.
Cost Per Mil, or CPM
Similar to CPI, CPM describes the cost of an advertisement for each thousand (or million) views.
Critical Pull Time (CPT)
when there is a chance that the order won't ship in time for client delivery deadlines. CPT happens when a customer's order is in danger of being delivered late. This is something Amazon sincerely hopes to avoid! To pull them and take them to be dispatched out as soon as possible, Amazon will send out PAs or PGs.
Can't Realize a Profit, or CRaP
Is used to describe products that Amazon has determined to be low-profit, unprofitable, or to be at risk of becoming unprofitable. The phrase was coined by Amazon's finance department to characterize goods that are fundamentally unprofitable for the corporation to offer on its marketplace.
Customer Service (CS)
The assistance or support that businesses offer to their clients for questions, service requests, grievances, refunds, etc.
Category, Type, Item, or CTI
Multiple levels or layers of classification are used in the hierarchical structure for categorization. A typical hierarchy is built by first producing a list of categories, then different types within each category, and finally different things inside each type.
Click Through Rate or CTR
A measurement that counts the number of clicks an advertisement receives for each impression. The ratio of clicks to impressions determines how many consumers notice your advertisement and click on it.
Conversion Rate (CVR)
The proportion of consumers that clicked on your advertisement and made a purchase. glance views that are separated into ordered units.
Customer Experience (CX)
Also known as "user experience." a phrase that refers to all of the different experiences a customer has with a company or a brand. the sum of a customer's thoughts, impressions, and perceptions about a business after making a purchase or using a service. For merchants seeking favorable feedback, CX is a crucial component.
D
Direct-to-Customers (D2C)
DTC is a method and approach for conducting online business whereby established B2B companies start selling to final customers. Since B2C typically relies on a retailer or distributor to offer the products to end-users, D2C is different from B2C.
Delivery Duty Paid, or DDP
A shipping approach is where the supplier is in charge of organizing transportation and delivering the products at the specified location after they have been cleared for import and all necessary customs and fees have been paid.
Dynamic Ecommerce Ads (DEA)
A part of Amazon's DSP where display advertising will use e-commerce elements like retail prices and review ratings.
Deal of the Day, or DOTD
A single item or small group of closely related items is discounted for 24 hours on Amazon's Gold Box or Deals page.
Detail page, or DP
The listing page on Amazon.com where an ASIN is sold is known as the DP. It also goes by the name "Product Detail Page" and can have a single ASIN or a parent ASIN with other ASINs, like child ASINs. Important information is displayed here, including the price, title, bullets, description, customer reviews, etc.
Defects Per Million Opportunities, or DPMO
Nonconformities Per Million Opportunities is another name for this measurement. a sample's defect rate expressed as a multiple of 1 million times the total number of defect possibilities. DPMO is a long-term indicator of how well a process is working, therefore you might have to consider it in reverse. It is a measurement of a process's error rate that shows how excellent or bad your process is at committing errors.
Details Page View (DPV)
A parameter that displays how many times a single detail page has been seen. This happens when a customer clicks on your advertisement and navigates to one of your brand's product detail pages.
Details Page View Rate, or DPVR
Identifies the rate at which ads on Amazon detail pages are clicked on as a percentage of total clicks on those ads.
Drop Shipping (DS)
Is used to describe sending a product straight from a source to the final user. Drop shipping is a fulfillment technique in which goods are sent directly to the buyer rather than being stored on-site.
Demand Side Platform (DSP)
The display advertising campaign by Amazon. Using data from demographics and purchasing patterns, Amazon's tailored advertising campaigns attract and retarget customers.
No commitment or hard credit checks, apply today!
E
European Article Number (EAN)
A subset of a GTIN (or GTIN). Either an 8-digit or a 13-digit code applies. Used in most nations, excluding the US and Canada.
Enhanced Brand Content (EBC)
Formerly known as A+ Content. a detail page with improved branding and content for the product description, including graphics and photographs integrated into the page. EBC is no longer in use and has been superseded by A+ Content as of 2020.
European Fulfillment Network (EFN)
A choice offered to Amazon's European merchants that enable them to sell in other Amazon marketplaces while having local fulfillment centers complete their customers' purchases.
End of Day, or EOD
Refers to the end of a specific workday.
Expected Ship Date (ExSD)
The crucial draw time of a truck relates to the system's prediction of when an item will depart from the FC.
Ex Works, or EXW
It refers to the name of a state where the vendor is liable and responsible for the full cargo, from door to door. This implies that you are in charge of everything, right up to the point of delivery. After finishing the products and putting them in their warehouse for collection, your supplier transfers ownership of the goods to you in exchange for full payment.
F
Third-party sellers are permitted to store their products in Amazon Fulfillment Centers as part of the company's fulfillment service. Amazon will pick, pack, ship, and take care of customer service on behalf of the seller following a sale.
Also known as MFN, Merchant Fulfillment Network, MF, or Merchant Fulfilled. MF is a sort of fulfillment where retailers manage inventory, shipping, and packing rather than Amazon.
FC is the warehouse or facility used by Amazon for product storage, preparation, and shipping.
Free Carrier, or FCA
Free to Carrier is another name for it. The delivery of products to a location indicated by the customer is the buyer's responsibility, according to a trade expression. Once the shipment is turned over to the carrier, usually close to the port in the nation of origin, the seller assumes responsibility and liability.
It implies that the supplier has to merely deliver your goods to the port's gate and out of their gates. They don't deal with loading it aboard the ship or dealing with the supplier's country's customs.
FFP – Frustration-Free Packing
A sustainability initiative run by Amazon to stop overpacking and over boxing.
FinTech – Financial Technology Lenders
One of the many services that FinTech firms provide to the e-commerce industry is financial backing. They offer essentially paperless loan application and approval processes because they are primarily internet financial institutions.
Fulfilment Network Stock Keeping Unit (FNSKU)
When you send your product to Amazon's fulfillment center, it is given this designation. When you ship your goods to the Amazon fulfillment facility, Amazon will handle the delivery of your goods. The FNSKU code is required for each item that passes through the company's fulfillment center.
Before sending your products to the fulfillment center, you can either manually apply this code to each one or you may pay Amazon to take care of it for you. Typically, the business costs $0.20 for each item. See the entry on Different Amazon FBA Barcodes for information on additional barcodes and item identifying or numbering methods.
Free on Board, or FOB
A business relationship in which the supplier is in charge of transporting your products from the production to the port. The manufacturing cost will be increased by the FOB cost.
First Pass Yield, or FPY
A process quality indicator that shows the proportion of products produced correctly without the need for rework or corrective action.
Financial Statement (FS)
Refers to the documentation of a company's operations and financial standing.
Fast Track, or FT
A quick view for Amazon that takes stock into account. The ASIN needs to be in stock, win the buy box, and be prime eligible to receive a Fast Track offer. Fast Track ASINs typically have greater conversion rates. ​
Full-Truckload, or FTL
A freight transportation option from Amazon that assembles individual boxes on pallets before delivery. There may be cargo to other locations in the truck.
G
Growth Incentive Rebate (GIR)
Additionally known as Volume Incentive Rebate (VIR). A discount or rebate that is connected to increased volume and growth. This situation is advantageous for both the seller and the supplier because more volume sales translate into a larger discount.
Global Location Number (GLN)
Code assigned to a specific physical location to identify that site or a legal entity. GS1 Company Prefix, Location Reference, and Check Digit are the components of this phrase.
Global Standards 1 (GS1)
An organization that sets international standards and has members in more than 100 nations. the organization that sets the standard for uniquely identifying goods and businesses around the world.
Goods and Services Tax, or GST
A consumption-based tax is applied at all points along the supply chain, from the manufacturer to the retailer who sells the goods for end-user consumption. France, India, Monaco, Spain, Italy, Nigeria, Brazil, and South Korea are a few of the nations that have implemented the GST.
Global Trade Item Number (GTIN)
GTIN is a particular kind of barcode. In practically every country in the world, it is acknowledged. GTIN is used to identify various product details, such as the name of the product's reseller or manufacturer. See the entry on Different Amazon FBA Barcodes for information on additional barcodes and item identifying or numbering methods.
GV – Glance View
The amount of times an ASIN is viewed is known as glance views. GV is computed at the level of a child's ASIN. Glance views are not produced by parent ASINs.
H
Hazardous Materials (Hazmat)
When shipping or storing these objects, extra safety measures and rules are necessary because they may be combustible, hazardous, corrosive, pressurized, etc.
Hard to Find (HTF)
HTFs are frequently linked to a BOLO post. It becomes relevant when an item is no longer frequently seen in stores.
I
Item Data Quality (IDQ)
Describes the format in which information about an object is presented, such as whether it has graphics and bullet points.
Inventory Lab (IL)
A service that is utilized to help with accounting and analysis for Amazon's business.
Intellectual property (IP)
Refers to mental works, including innovations, literary and creative productions, designs, symbols, names, and pictures that are employed in the business.
Inventory Performance Indicator, or IPI
An Amazon IPI score is a rolling metric that incorporates costs, inventory levels, and sales over the previous three months. Storage restrictions may prevent sellers from adding new inventory or producing new items if an IPI falls below a certain threshold.
Inventory Record Defect Rate (IRDR)
IRDR is a random inventory count in which physical and virtual items are matched in a bin. A picker might be sent to a bin to pick a unit if IRDR is high, but the unit won't be there. The downstream impact is that because Amazon must locate the unit from somewhere else, the shipment cutoff may be missed.
International Standard Book Number, or ISBN
A 13-digit number is given by established book numbering organizations to distinguish between different books, book editions, or book-like goods like e-books and audiobooks. Up to the end of 2006, ISBNs had 10 digits.
Item Type Keyword (ITK)
A collection of search terms selected by a vendor from a list kept by Amazon that causes an ASIN to appear in search results when a customer types in any word(s) from the ITK string.
K
Knowledge Base, or KB
A collection of materials, including articles, how-to videos, and guides, aimed at educating customers about the offered goods, services, and claims.
Additionally known as metrics. A quantifiable value that shows how well your company or organization is doing in comparison to predetermined goals.
L
Lost Buy Box (LBB)
The brand loses the Buy Box button when a competitor with a better offer, as decided by Amazon's algorithm, overtakes it. Naturally, a lost buy box occurs when a product is out of stock.
Lightning Deal (LD)
An example of an Amazon promotion is a lightning deal. A constrained number of LDs are made available for a brief period. These are offered one per client up until the promotion period for the sale expires or all of the stock is gone.
Latent Semantics Analysis (LSA)
A technique for information retrieval that maintains important subjects by breaking down the original word matrix.
Long-Term Hold (LTH)
LTH is holding product inventories that will be sold later.
Less-Than-Truckload, or LTL
A particularly effective option is an Amazon freight shipping service where you simply combine partial loads to make whole multi-stop truckloads. For delivery, an LTL cargo stacks various boxes on pallets.
M
Minimum Advertised Price, or MAP
When you buy a product from a wholesaler or distributor, you consent not to list the price with a lower value. This phrase is frequently used while wholesale sourcing.
Merchant Cash Advance (MCA)
Through third-party suppliers, MCA is a financing choice offered to Amazon sellers that enables a company to expand against its prospective revenues. Since this market is currently unregulated, loan application approvals by MCA are often quick but may carry a high-interest rate.
Multi-channel Fulfillment, or MCF
Multichannel fulfillment is another form of fulfillment where storage is not restricted to a single business. Other merchandise may be sold through other channels or by the seller directly, while other inventory may be fulfilled by Amazon through FBA.
Multi-Country Inventory (MCI)
An Amazon fulfillment service that enables FBA sellers to pick the nations to which they want to ship their merchandise while having local fulfillment centers process orders for that Amazon store.
MFN
Merchant Fulfilment Network
Month-over-Month Growth, or MoM Growth
Displays the change in a particular metric's value as a percentage of its value from the previous month. Used frequently to gauge the pace of increase in monthly revenue, active users, subscriptions, or other important indicators.
Minimum Order Quantity, or MOQ
The very minimum that customers can order. This usually relates to purchases made via distributors or wholesalers.
Manufacturer's Suggested Retail Price, or MSRP
Also known as the suggested retail price (SRP), list price, or RRP (Recommended Retail Price). the cost that the manufacturer advises the retailer to list the product at.
Month-to-Date, or MTD
That portion of the month from the first till today. It is frequently used when discussing sales or another measure since the start of the month.
Marketplace Web Services (MWS)
Where you can access your API or MWS keys through Amazon's Marketplace Web Services. While MWS is the specific service that Amazon offers for merchants, AWS is the name of the cloud computing platform.
N
North American Fulfilment Network (NAFN)
Using Amazon's fulfillment methods, vendors in North America (the US, Canada, and Mexico) may have their goods transported to any of these nations.
Non-disclosure Agreement (NDA)
Covers topics including whether the information is confidential, who can access it, violation of contract, modifications, and other key provisions of any non-disclosure agreement.
New Item Setup- NIS
Refers to the process of creating an item for the first time, including accepting the terms and agreements, creating an ASIN, and entering the details for the detail page.
Non-Replenishable, or NR
Non-replenishment is another term for an unavailable item that might be removed from the catalog.
New to Brand (NTB)
The advertising metric used by Amazon to assess whether a sale linked to an advertisement was made by a new customer or a returning customer over the previous year.
O
Online Arbitrage (OA)
Additionally known as retail arbitrage. Acquiring products from internet merchants to sell on Amazon.
Order Defect Rate (ODR)
This rate shows how many orders had an A-to-Z Guarantee claim, a service credit card chargeback, or other severe problems that garnered negative feedback or were returned.
OEM – Original Equipment Manufacturer
A business that manufactures equipment and parts for sale by other businesses. This phrase is typically used when talking about warranties.
Out of Stock, or OOS
A replenishment term that describes products that are either out of stock on Amazon or in retail stores.
Off-Season (OS)
A phrase for replenishment is used to describe a product that is not in season right now. can be used to temporarily remove an item from publication if it is intended to be restocked during a certain season or period of the year.
The Counter, or OTC
Additionally known as off-exchange trading. a form of trade that takes place directly between two parties and is unregulated by an exchange.
P
Peer-to-Peer, or P2P
A sort of financing that enables people to acquire loans directly from other people, taking out the financial institution as the middleman, is also known as "crowd lending" or "social lending."
Profit and Loss, or P&L
Generally referring to the income statement, also known as the profit and loss statement.
Process Assistant (PA)
A supervisory role reporting to the Area Manager in an Amazon facility.
Pan-European – PAN EU
PAN EU is a choice that enables vendors to deliver their goods to a single fulfillment facility. Amazon then sends the merchandise to its fulfillment sites around the continent.
Product Cost of Goods Sold (PCOGS)
Additionally known as Projected Cost of Goods Sold or PCoGS. the sum required to buy a good or service.
A form of display advertising in which a product's advertisement shows across category and product pages across Amazon.
Prime Exclusive Discount (PED)
A temporary discount is offered to Amazon FBA sellers for products that qualify for Prime.
Process Guide (PG)
A position supporting a Process Assistant and an Area Manager in Amazon fulfillment centers.
A product created or packed with the retailer's name on it rather than the manufacturer's.
Price Match – PM
Describes the act of matching a competitor's price.
Preliminary Notice of Violation, or PNOV
A notice from Amazon warning vendors of potential violations.
Proof of Delivery, or POD
This phrase is typically used when a consumer asserts that he has not received a package but the shipping firm disputes the assertion.
Pay Per Click, or PPC
PPC advertising on Amazon can assist merchants in connecting with customers, increasing sales and brand recognition, as well as tracking their progress.
Pure Product Margin (PPM)
Determined using the formula (Revenue – P-COGS) / Revenue.
Product Price Variance (PPV)
Occurs when a seller submits an invoice, but the item pricing is different from what Amazon has on file.
Product Quality Variance (PQV)
Occurs when a vendor sends a product to Amazon but the quantity delivered and the quantity received by Amazon are different.
PR – Planned Replenishment
An expression for replenishment that describes products that are automatically reordered.
Problem Received: ProbRec
Percentage of units received in the Amazon warehouse that has an issue that needs to be fixed, such as a missing barcode.
Provisions for Receivables (PVR)
Credit holds or temporary credit memos that Amazon places on a warehouse account in connection with anticipated Amazon payables.
Quality Assurance, or QA
A procedure or technique for preventing errors and flaws in manufactured goods as well as issues during the delivery of goods or services to customers.
QuickBooks (QB)
A website solution for managing accounts for Amazon sellers.
R
Replen
A product that a seller can continually sell and replenish from a provider. This phrase is frequently used in connection with product sourcing.
Return on Ad Spend, or RoAS
A comparison between the amount spent on PPC advertising and the income from advertising. RoAS is a metric used to assess the success of a marketing effort.
Return on Investment (ROI)
A performance statistic is used to judge whether an investment is profitable given its costs. the profit or loss that investment makes concerning the capital invested.
S
Sponsored Brands (SB)
Advertisements that show up in the search results, on product pages (through product-attributed targeting), as well as in other locations like the checkout page.
SBA is an independent US government organization that was founded in 1953 with the mission of fostering the economy generally by offering support to small businesses.
Simple Bin Count (SBC)
The number of goods in a bin after they have been stacked. If the result is out of the ordinary, the pod is sent to Cycle Count, where all of the items in the bin and the nearby bins are scanned.
The website that some Amazon marketplace merchants use to administer their Individual or Pro seller accounts. The website that Amazon marketplace businesses use.
The technique of increasing or optimizing the flow of visitors to a certain website by making sure it ranks highly in search engine results.
Seller Fulfilled Prime, or SFP
A program that enables Amazon Prime sellers to manage their own fulfillment and ship from their own facilities.
Ships in Own Container (SIOC)
An Amazon container packaging option enables the product to be delivered to the consumer in its own box without the need for additional packaging in the fulfillment center.
Stock Keeping Unit (SKU)
An alphanumeric code is used to distinguish between things in an inventor's stock. These are unique to each company and are used for inventory purposes to identify a particular product.
Service Level Agreement (SLA)
A contract outlining how a service will be provided between two parties. SLA often refers to the deadline for a service's delivery, but it can also apply to the service's quality.
Scan, Label, Apply, and Manifest
Refers to the process of weighing a shipment, figuring out the delivery method, and applying the shipping label.
Subscribe and Save (SnS)
Customers can use Amazon's service to regularly auto-order delivery of particular products at a discounted rate. The level of the discount rises when you combine more of these items.
Sponsored Products (SP)
Cost-per-click advertising targets specific keywords and promotes a single product.
Service Provider Network (SPN)
SPN is a network of more than 300 qualified service providers that Amazon has educated and certified.
The support offered to vendors on various Amazon marketplaces.
T
Terms of Service (TOS)
Called Terms of Use (TOU) or Terms and Conditions as well (T&C). refers to the contracts that a service provider and the individual who wants to use the service have in writing. To utilize the service or services provided, the user must accept the terms of service.
Time Off Task (TOT)
A phrase used in fulfillment centers to describe how long it will take to finish a particular activity.
U
UPC stands for Universal Product Code
An exclusive 12-digit code is used to identify a particular product.
Units Per Hour (UPH)
The number of units manufactured or sold every hour.
V
Virtual Assistant (VA)
Someone who works remotely and assists with administrative tasks. VAs can work under a contract and help with a variety of tasks, including data entry, research, and accountancy.
Value Added Tax (VAT)
A consumption tax is imposed on a good whenever value is added at any step along the supply chain, from manufacturing to selling. Known as the Goods and Services Tax in several nations. 166 of the 193 nations that are full UN members as of 2018 use VAT.
An invite-only marketplace for companies looking to sell their goods to Amazon.
Video in Search (VIS)
Provides advertisers with a content-rich platform to interact with Amazon customers directly through videos in mobile search results.
Vendor Lead Time (VLT)
The time it takes a vendor to pick, pack, and deliver an order for Amazon.
Vendor Manager (VM)
The owner of a category or categories at Amazon for Wholesale programs is in charge of overseeing the full scope of the category, including P&L performance and end-to-end vendor management.
Virtual New Hire Orientation (VNHO)
An online onboarding process for new employees. Since businesses began sourcing services and workers (see VA) who could do work remotely and at lower rates, we've seen more VNHOs.
W
Weeks of Supply, or WOS
A measurement of how long the available stock will last given the current level of demand. a measure of inventory that is obtained by subtracting average sales from the present inventory.
The practice of selling goods in bulk and for a discount to people who then resell them in physical stores or online on marketplaces like Amazon and eBay.
Y
Your Mileage May Vary, or YMMV
A phrase frequently used in Facebook groups devoted to Amazon, which indicates that not everyone will be affected by the post.
Year to Date, or YTD
Refers to the time frame from the start of the year till the date.
The key to being a successful Amazon seller is staying ahead of competitors by knowing the above Amazon acronyms. For additional information or assistance with e-commerce funding, contact PIRS Capital today to schedule a consultation! They're dedicated to creating solutions that are tailored to your needs.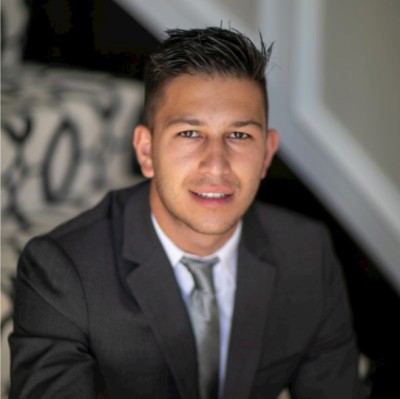 Written by: Mitchell L.
I work with companies that sell products on platforms such as Amazon, Shopify, Walmart, Ebay, Etsy, etc. I understand that every business is unique and thats why I form genuine relationships with owners so I can help them reach their goals and find success through our working capital solutions.
Ready to take control of your finance?