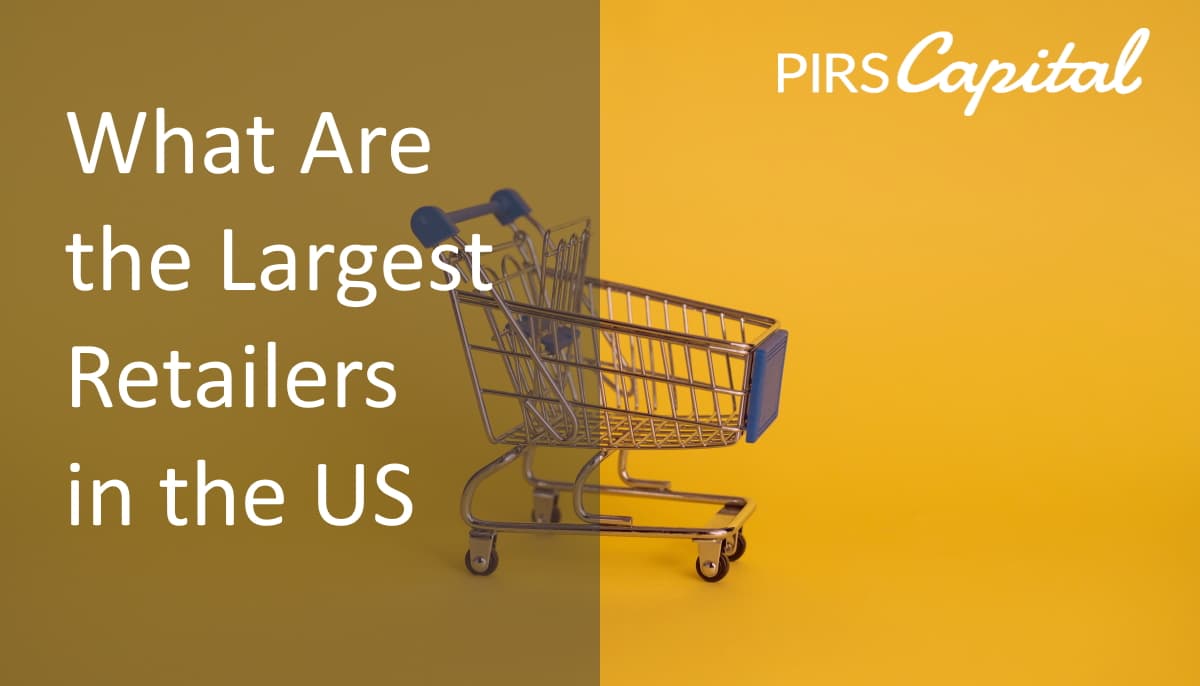 Accounting for nearly 20 percent of the gross domestic product in the United States, we can't discount just how big an impact the retail industry has. It's a trillion-dollar industry that has seen growth every year except during the height of the pandemic.
So evidently, even though a lot of the industries are still rebuilding after being affected by COVID-19, retail companies came out relatively unscathed. In fact, it's thriving. A number of the top retailers like Amazon, The Home Depot, and Costco grew by more than 10 percent in a year. Meanwhile, other retail giants almost doubled their sales.
Stores that carry a lot of products in different varieties fared well. The pandemic permanently changed the buying behaviors of people. As the majority were locked in their homes for a long time, they have since been used to limiting their movement outside to some degree.
For example, instead of getting fresh produce at the farmer's market and mass-produced items at groceries, they look for places that offer both.
Don't Wait, Become a Satisfied PIRS Customer Today!
List of the Largest Retailers in the US
Below, you'd find the latest information on the biggest retailers in the countries. Expectedly, they're all household names, most of which have spent decades and a lot of capital to cement their position at the top. This ranking comes from the National Retail Federation. And even though it goes up to 100, we'll only list the first ten for brevity.
Walmart ($459.51 million)
Amazon.com ($217.79 million)
Costco Wholesale ($140.41 million)
The Home Depot ($140.06 million)
The Kroger Co. ($136.49 million)
Walgreens Boots Alliance ($108.34 million)
Target ($104.62 million)
CVS Health Corporation ($93.36 million)
Lowe's Companies ($87.73 million)
Albertsons Companies ($71.87 million)
Apple Stores / iTunes ($64.84 million)
Royal Ahold Delhaize USA ($53.66 million)
Publix Super Markets ($53.66 million)
Best Buy ($48.00 million)
TJX Companies ($47.76 million)
Aldi ($38.08 million)
Dollar General ($37.01 million)
H.E. Butt Grocery ($34.23 million)
Dollar Tree ($31.00 million)
Ace Hardware ($24.67 million)
If you'd like to see the complete list, please look at the information at the National Retail Federation.
What Can We Observe from the List?
The list of the biggest retailers in the US is a reflection of the environment as well as the consumer public's response to it. But before we set out our observations, we want to clarify a few things:
Restaurant chains weren't included in this year's list. So just because you don't see McDonald's, Burger King, and other chains here, it doesn't mean they've fallen off completely.
Kantar's Retail IQ, the research methodology used to come up with the list, only accounts for those earning at least $1 billion.
Although restaurant chains were removed from consideration, players in the telecom industry as well as existing vertically integrated brand specialty American retailers.
Therefore, we won't be making comments on these points specifically. However, we were still able to draw out great conclusions based on the growth and placement of certain retailers on the list.
Increased Popularity of Money-Saving Programs and Promotions
Pre-pandemic, going out fulfills a desire to experience what the world has to offer. This came in the form of many activities, one of which is shopping. Therefore, the decisions that drive people to choose certain brands over others were based on convenience and general shopping experience.
But this isn't the case today anymore. Like many countries around the world, the United States was hard hit by the ongoing conflict between Russia and Ukraine. Although the increase in interest rates will help bring money into the country, it's also an indication for people to save instead of spend.
Many consumers are severely affected by these. So right now, the shopping experience isn't much of a priority. People are looking to get more value out of every dollar. Therefore, coupons and price reductions attract more attention.
This is why Burlington, which is known for its discounted brand name products, saw a 65.80 percent sales growth across its list of stores in just one year. We saw the same happen to Ross Stores which climbed from rank 33 to 26 and improved its sales numbers by 50 percent.
Office Supplies Retailers Became Less Popular
Companies adjusted to working online because of COVID restrictions. And even as they were allowed to go back to their offices, some permanently decided to stick with a work-from-home setup.
It only made sense that there was a corresponding decrease in demand for various office supplies. Fewer workers occupying offices means smaller demand for scissors, memo pads, different types of paper, and other office necessities.
Moreover, even those who eventually came back to work already developed systems that don't rely on physical office supplies. As a result, even the most popular stores in office retail suffered. Staples is down 3.4% in sales. Meanwhile, Office Depot lost 4%.
These may not seem like big losses. But considering how the retail industry as a whole soared during the year, it's very telling of what the priorities of both people and businesses are.
Higher Spending on Luxuries
At first glance, what's a little odd is despite the increased interest in money-saving promotions, there was increased spending on luxuries. However, this can easily be explained by the difference in the markets they serve.
Those who are relatively higher in the socio-economic strata (described as having an increased propensity to save due to increasing costs of basic goods while still having disposable income) are the target market for luxury items.
Because of lockdowns, people were forced to stay in their homes. Therefore, that vacation fund meant for a trip somewhere was just sitting around. A lot of households just reallocated this for spending on luxury items. This is why even though Signet Jewelers lost 5.20 percent of its stores, their US sales still soared by 30.60 percent in a year.
Top Internet Retailers Dominate Their Niche
What you'd notice with retailers with physical stores is that more than one of their kind lands on the list. For example, even though Walmart and Target serve the same market, they still both managed to expand across the United States and the world. They're also consistently raking in billions in the process.
But you can't say the same with online retailers. There's no reasonable alternative to Amazon that can match the selection and convenience that the tech giant offers. Therefore, we can safely say that they have fully monopolized the market. Despite being relatively new, it managed gross $218 billion in US sales and became the second largest retailer in the US.
No commitment or hard credit checks, apply today!
Predictions for 2023
Even though people want to go back to normalcy pre-pandemic, the increasing cost of living may still have a bigger impact on the buying decisions of the public. The federal reserve interest rate hikes also create a compelling argument for consumers to save. But this doesn't mean that you'd see a great shift in the rankings.
Considering the developments and assuming that there'd be no significant changes next year, here's what we expect in relation to the most popular stores in the country:
Growth in Popularity of One-Stop Shops
Gas prices are still relatively high compared to pre-pandemic rates. This was relatively unfelt when there were movement restrictions, driving the prices down. But with the removal of these restrictions, the demand for gas went up. Unfortunately, this came not too long before there were issues with oil prices.
People still need to go out and get products. But to limit their spending on gas, they'd continue to select shops with wider selections for what they need. Boutique stores that specialize only in certain products would be seen as a luxury.
Therefore, people would choose to spend their cash in places where that would allow them to save time, effort, and gas money. Convenience stores that are on the list like 7-Eleven would be highly sought-after in places without huge grocery chains.
And since places like Walmart are already known for their affordable pricing and wide selection, you can expect more people to revisit this as an option. Even as the economy recovers, people may continue to shop in these places to replace the value of money lost due to the cost of living increases. Therefore, both have the potential to see a higher percentage increase in sales among the top companies in retail.
No Change in the Online World
Given Amazon's history of squashing the competition through its pricing strategies and huge capital, it will continue to dominate the e-commerce market regardless of what happens to the economy. This company already has the resources to cheaply and conveniently deliver products, so it would be hard for anyone to match them in this arena.
Think about it. When you think of the top online shopping sites, Amazon is the first that comes to mind. Everything else is an afterthought. That's how effective Amazon has been in cementing its reputation in the industry.
If anything, it will just continue its platform to include a new segment of services that would appeal to its market. It may even compete with Walmart. With its acquisition of Whole foods last March, Amazon can now directly compete with the reigning retailer.
Luxury Spending Will Take a Dip
Without the restrictions in place to force millions of Americans within the confines of their homes, they will now travel more and buy fewer luxury items. Despite everything that's happening, there's still hope of wanting to go back to normalcy. And with travel, people are able to fulfill that desire.
We predict that the market for jewelry, haute couture clothing, and expensive bags will contract as a result. Therefore, the growth that companies in the industry enjoyed may not be as much for 2023.
If we're going to look at the real value instead of just the nominal value, there may even be a decrease. After all, any growth that they may experience may just be a result of inflation instead of actually selling more of their products.
For the same reasons, stores selling home improvement supplies may suffer the same fate. The kids are out, and the parents are back in their offices. This means there's no reason to invest so much in such projects anymore.
Want to Work Your Way to Becoming a Retail Giant?
Capital is one of the most important things that a business needs if it wants to get to the next level. It fuels business innovation and adaptation, both necessary traits as the world is hit with so many unexpected changes.
Sadly, accumulating it is a big challenge for small businesses that want to scale. But you don't have to wait until you have enough for that big expansion. No matter the goals or the threats to your business, you can gain resiliency and sustainability like the big retail stores in the US.
By partnering up with PIRS Capital, you'll get customized solutions that are designed to optimize growth and help you reach your goals more quickly. We provide technology-based funding decisions so that you can get your funds as soon as you need them.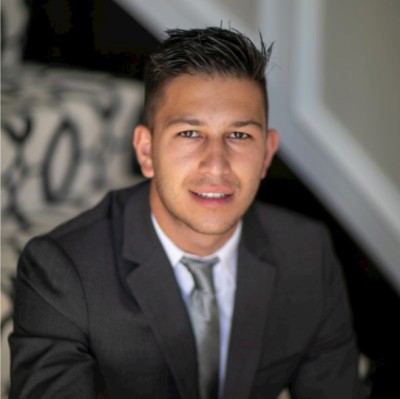 Written by: Mitchell L.
I work with companies that sell products on platforms such as Amazon, Shopify, Walmart, Ebay, Etsy, etc. I understand that every business is unique and thats why I form genuine relationships with owners so I can help them reach their goals and find success through our working capital solutions.
Ready to take control of your finance?