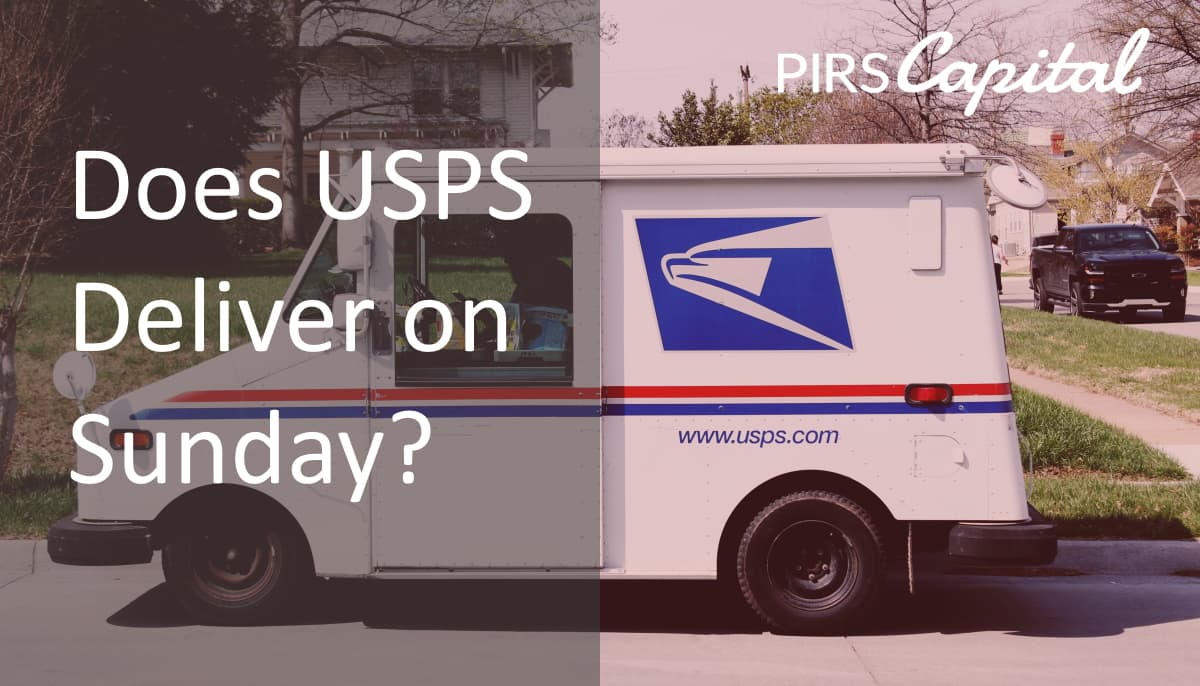 Virtually everything has gone digital, and so we expect to be able to access anything we want from the comfort of our homes and the comfort of our digital gadgets. We also want to be able to do so at all times.
With the help of technology, we can satisfy our grocery and dining needs and at the same time be able to keep in touch with happenings around the world through various news bulletins. We are used to the ease of modern-day technology, and we can't imagine not being able to access these things.
We want the same for our mail; we don't want the mail deliveries to differ. We want the same ease when sending and receiving packages.
So in this article, we will discuss if USPS makes deliveries on Sundays, when the mail gets delivered, the schedule of deliveries on weekends, and more.
Do Packages Come on Sundays?
Here comes the answer to the big question, does USPS deliver on Sunday? The USPS (The United States postal services) has over the years been deemed not to make deliveries of mail on Sunday. Many people have long believed that USPS doesn't deliver on Sundays, but as we have seen after going on a fact-finding mission, that's not necessarily true.
USPS has stepped up to the plate in the wake of the increase in demand for consistent deliveries and now offers weekend mail delivery services, albeit under certain circumstances.
They now offer delivery of two major types of packages on Sundays, namely Amazon Express and USPS Priority Mail Express.
Don't Wait, Become a Satisfied PIRS Customer Today!
Does USPS Deliver on Weekends?
Yes, USPS does delivery on weekends. However, a large number of USPS mail delivery options won't be available on weekends but luckily, Priority mail And Priority mail express are there to save the day.
Priority mail is cheaper in comparison to priority mail express and it assures delivery within a timeframe of 1-3 days. If you are looking to send out a package midweek, specifically Wednesday or Thursday, you can rest assured it will get to its intended destination before daytime on Monday.
However, Priority Mail Express costs a bit more—but for the additional price, you get a service that assures you delivery within two days on your package. This package can be an envelope or parcel or whatever thing you wish to ship. With this option, you can visit the post office with your mail midweek and be confident that it will arrive at its destination before Monday.
A third option will be taking advantage of the deal that Amazon has struck with USPS that ensures that packages get delivered every day of the week. With this deal, The projection is that any order you make on amazon on a Thursday or a Friday should have a delivery date of Saturday or Sunday respectively.
When Does Mail Get Delivered?
There is not a constant time because delivery time isn't always the same. However, if USPS guarantees are anything to go by, then you should expect your shipments to be delivered within the hours of 10:30 am to 6:30 pm. If you don't get your orders during these hours, then you can file for a refund.
With Amazon, you get the grace of a larger window, as it extends to 10 pm sometimes. When this occurs, it means there was a major delay that prompted it, as Amazon shipments have a habit of coming through early.
USPS Saturday Delivery
USPS Saturday Delivery is also something you might want to know. Now, let's talk exclusively about Saturdays. Does USPS deliver on Saturday? Yes, but it is contingent on the service or mail class you choose to use.
Although Priority Mail & Priority Mail Express orders can be delivered on Saturdays, it is rather unclear as to whether First Class mail or Standard post deliveries can always be delivered on Saturdays. If you have a delivery due for Saturday, you can expect the postman to be at your door from as early as 9 am but not later than 6:30 pm (it tends to extend this late during peak seasons).
On the flip side, with Priority Mail Express, you get deliveries at your doorstep as early as 10:30 am. You also get the choice of selecting Saturday as your guaranteed delivery date and get a prompt refund if your package isn't delivered on time.
Logistics play a key part in deliveries. One of those logistics in this instance is the location of the warehouse and also the delivery lead time as estimated by USPS. These factors help determine if your delivery will arrive on Saturday when using services such as USPS retail ground and other services offered by USPS.
No commitment or hard credit checks, apply today!
How Much Does USPS Saturday Delivery Cost?
Cost always depends on the delivery service. You can, however, get your deliveries at your doorstep for a base price of $6.65 when you subscribe to the Priority Mail service. First class package, as well as first class mail, cost only $4 with Priority Mail Express and USPS Retail ground costing $26.75 &7.70 respectively. These numbers are calculated by taking into consideration where the package is going to be delivered and the package weight.
Does the Post Office Deliver on Sundays?
Now, let's talk about Sundays. Both Priority Mail Express and Amazon packages can be delivered on Sundays with the former having a money-back guarantee to it. On Sundays, your mail deliveries are kept constant and whatever schedule or timeline you have for them normally during the week usually remains the same, even on Sundays.
However, we need to mention that sometimes, it can be erratic due to its rarity (mail deliveries). But regardless, if your question remains: So, does USPS deliver on Sundays? The answer is yes.
Does USPS Sunday Delivery Cost More?
Yes, it can. As hinted earlier, priority mail express shipments have a base price of $26.75. If you want to include Sunday deliveries in your subscription, then you are looking at an additional $12.50 totaling $40. On the flip side, with Amazon, only standard delivery cost applies, with no extra fees.
Is the Post Office Open on Sundays?
"Does the post office deliver on Sundays?" you ask. Well, you can get to pick up your deliveries on Saturdays but all post offices are closed on Sundays. It is the retail side of things. Some of their services such as picking -up and label printing are available all through the week, including Sundays.
Does USPS Take Days Off?
Certain dates on the calendar are federal holidays, and for that reason, no deliveries take place on such days. Here are 10 of the most notable ones.
January 1
Third Monday in January
Third Monday in February
May 4(Memorial Day)
July 4(Independence)
First Monday in September
Second Monday in October
November 11
Fourth Thursday in November
December 25
Does USPS Offer Pick-Up?
They do. However, you need to provide a substantial reason as to why you are picking it up earlier than the stipulated date and you also have to do it before the delivery date to avoid any mix-up. All you need to provide is your tracking number and USPS customer support will reach out to you. They also offer redirection services that enable you to route your shipments as long as it has been undelivered.
If I Have to Get Important Mail Delivered to Me on the Weekend, What Do I Do?
If the weekend is a Sunday, then you might need to ask the prominent question, does mail come on Sundays? No, but there might be occasions where you need urgent delivery. If it's an urgent package and you know that you will be down to pick it up or that you want an arrangement that sees your package delivered during non-working hours (typically anything later than 6:30 pm), then you can reach out to USPS for help.
With the tracking number, your package can be tracked down and dropped off at the nearest post office to you (This offer comes at an extra price). In the event of a failed delivery, kindly reach out to customer service for assistance.
PIRS Capital—Let's Help You Fund Your Deliveries
You read that right, we at PIRS Capital are committed to providing you the needed funding to scale up your business and make the smart moves and relationships needed to take your business to the next level.
So if the challenge of your business is how to get your packages out of your walk-in store and get them delivered to clients around the country, we've got you covered. With our custom financial solutions, we can get you quick funding—and in no time, you can get those boxes on the road and to clients.
Come on board with us today, and work with a funding partner you can trust—a funding partner who doesn't just want to earn money in your business but wants to see it grow!
needed funds and resources to level up their business operations.
You can keep doing what you do best—building a great brand, winning customers, maintaining existing customers, and boosting your bottom line—if you keep up with the evolution of the Amazon platform and use the correct technological tools to drive your business.
Book an appointment with us today to start making huge strides as an Amazon online seller.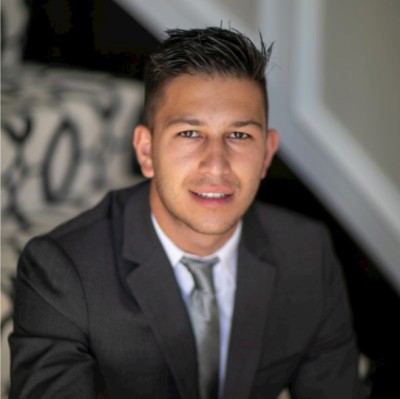 Written by: Mitchell L.
I work with companies that sell products on platforms such as Amazon, Shopify, Walmart, Ebay, Etsy, etc. I understand that every business is unique and thats why I form genuine relationships with owners so I can help them reach their goals and find success through our working capital solutions.
Ready to take control of your finance?