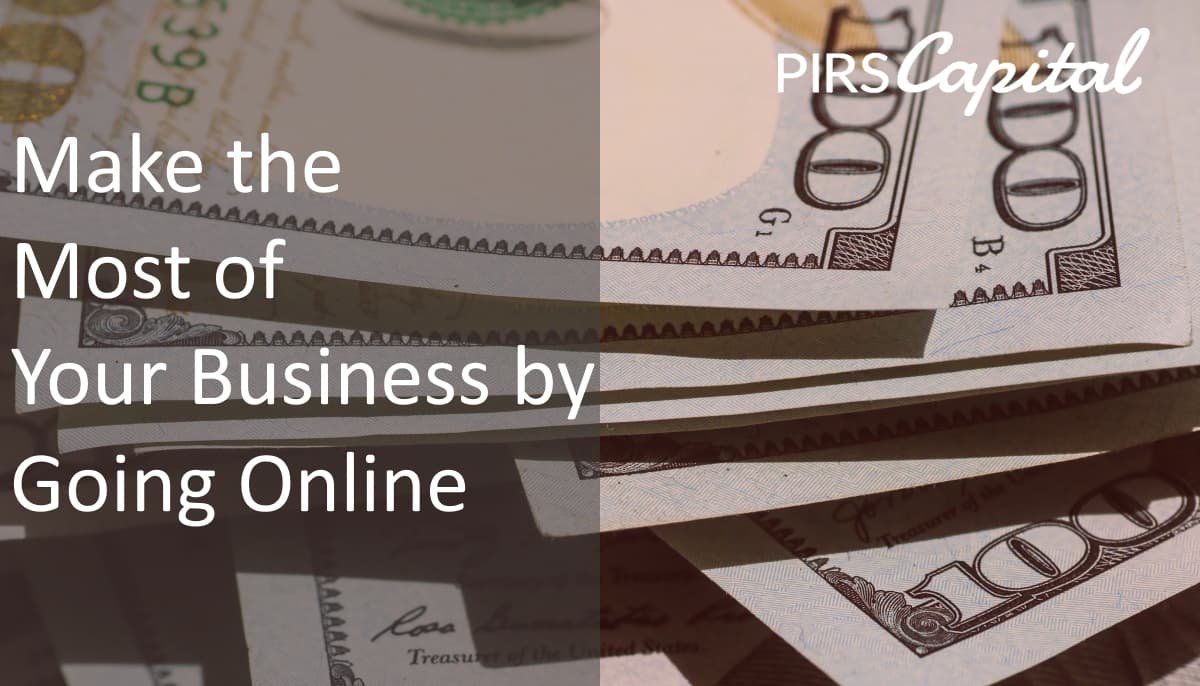 Going digital with your business? You've come to the right place. If you're an entrepreneur interested in starting your own integrated eCommerce business, there is a world of advantages waiting for you. Read on to find out what we mean by "e-commerce" and how you can benefit from it.
eCommerce: What It Is and How It Operates
The two terms, "E-commerce" and "E-business," are frequently used interchangeably, but there is a major distinction between them. While e-commerce is the most well-known aspect of e-business, it is important to note that e-business itself refers to the most up-to-date method of conducting business and thus requires extensive use of Internet technology.
There is no single accepted definition of "e-commerce." Multiple definitions of a single term can be found by searching the internet.
Everything boils down to the same thing: buying and selling goods, services, and data online. Additionally, in this type of business, sales contracts are made between merchants and customers without any direct physical contact, instead being made through the use of one or more devices for long-distance communication.
A number of advantages of an e-commerce business over a traditional one are emphasized by industry experts. Some examples include making better use of all available resources, especially information, working harder to achieve the company's best possible position, and wanting to improve business results.
Additionally, consumers prefer this style of shopping. So, why not get on the bandwagon? It's about time!
Don't Wait, Become a Satisfied PIRS Customer Today!
Take Your Pick of the eCommerce Business
The methods used to conduct business are constantly changing along with the industry itself.
These are the most common categories of e-commerce architectures and the services they support.
Business-to-Consumer (B2C); Interactions between companies and end users. business-to-consumer (B2C) e-commerce has become the standard. In a b2c transaction, such as when shopping online, the seller is a company and the buyer is an individual.
B2B e-commerce, shorthand for "business to business," involves the sale of a product or service from one business to another business, such as a manufacturer to a wholesaler or a wholesaler to a retailer. Products like raw materials, software, or combined products are typical of B2B e-commerce, which is not aimed at the general public. Through B2B e-commerce, producers also market their wares to retailers.
Direct-to-Consumer (D2C) E-Commerce; D2C e-commerce is the newest model of e-commerce, and it is experiencing rapid and ever-changing development. Direct-to-consumer, or D2C, refers to a business model in which a manufacturer bypasses traditional middlemen such as stores and wholesalers in favor of selling directly to consumers. Direct-to-consumer (D2C) platforms like Instagram, Pinterest, TikTok, Facebook, Snapchat, etc. are widely used to sell subscriptions and other D2C items.
Consumer-to-consumer (C2C); E-commerce in which a product or service is sold from one consumer to another is known as consumer-to-consumer (C2C) trade. Online marketplaces like eBay, Etsy, Fivver, etc. cater to individual shoppers.
Consumer-to-business (C2B); Selling from an individual consumer to another business is known as "consumer-to-business" (C2B) commerce. Influencers, photographers, consultants, freelance writers, and so on are all included in the realm of business-to-business, or C2B.
Next, Choose Your Delivery Model
Retail: The term "retail" refers to the practice of selling goods directly to end users, without going through any sort of wholesaler or distributor.
Wholesale: What is meant by the term "wholesale"? Most wholesalers sell their wares to retailers, who in turn sell them to the general public.
Subscription services: One common form of direct-to-consumer commerce involves the purchase of products or services on a regular basis through a service known as a subscription.
Digital services: Templates, online lessons, digital textbooks, and multimedia files are all examples of digital products. Many online purchases are for digital goods like computer programs, hardware, and services found in the cloud.
Online service: Providers offer their services to clients in exchange for monetary compensation.
Dropshipping: The term "dropshipping" refers to the practice of selling goods that are produced and shipped to customers by a separate company.
No commitment or hard credit checks, apply today!
Is It All Worth it?
That's a question you should answer, but if you ask us, we'd say yes. So go through the ecommerce advantages and disadvantages before you decide. First, the online business benefits.
Buy Quicker
Shoppers can save time searching for products that suit their needs. It's simple for them to look over a wide variety of products and make a purchase. Online shopping gives consumers access to products sold in stores far from their homes or those not located in their immediate areas.
A customer who makes a trip to the store to buy a washing machine. After much looking, they conclude that the item they require is not available. They go online to a crowded marketplace and locate the washer there. Even better, it can be sent directly to their house at a discounted offer!
For many consumers, this is precisely where online shopping can be a lifesaver. They look for it online, get a prompt response, and then purchase it just as speedily.
One of the benefits of doing business online is the accessibility to a broader selection of products and the convenience of having those purchases shipped directly to their door. Finding an item, reading its description, and adding it to your shopping cart are all quick and easy processes. The buyer walks away satisfied, having obtained his goal without incurring undue hardship.
Setting Up a Shop and Cataloging Your Wares
When a customer conducts a search, the results are presented in the form of a product listing. This is a perk of online shopping that the retailer can enjoy. One advantage of eCommerce is the ability to add your own unique touches to product listings. What's even better? A product's name or codes like EAN, UPC, ISBN, or ASIN are all that are needed to create a listing.
Sellers can list their products with multiple images, a detailed description, a price, a shipping cost, and an expected delivery date. This means that the customer can learn a great deal about the product with a single click. The process of creating an ad for your wares is a great way to attract potential buyers.
Quicker Reactions to Market and Consumer Needs
When you start selling online, everything you do is more rapid. A key benefit of using an online marketplace is the streamlined logistics and shipping it provides. This ensures timely delivery of the customer's order. You can quickly manage product returns by either replacing the item or refunding the customer's payment method.
The need to act quickly in response to market demands is another example. Consider the following scenario: a customer is shopping online and notices that an item he wants is out of stock. Knowing when it will be for sale again is a huge help. Sellers are alerted to the need to replenish the stock of an item in order to attract more customers.
Then there are the fads; for example, if people are interested in buying personal assistants that respond to voice commands, retailers can quickly meet this demand by stocking the product. From his observations of similar successes with other vendors, he is confident that this product will sell.
The same rapidity in creating deals and promotions is available to merchants. Customers will be drawn to this, and sales are likely to increase as a result. Coupons can be scheduled and used at any time, and online merchants can even personalize their own discounts.
Product Listing Guidelines
Take pictures with a decent resolution. Consumers are distracted and perplexed by blurry images. Ensure the original proportions of the image are preserved. The resolution format most commonly suggested by online marketplaces is.jpg.
Incorporate a number of angles of the product. On some sites, you can even upload a 360-degree spin of the product you're selling. Make sure that each unique product variant has its own unique image, such as a different shade of lipstick, when adding product variants.
Listings are more likely to be clicked on if they are personalized. Here, the seller has complete creative freedom; they can list any specials, discounts, and other terms they see fit. E-commerce product listings also have the added benefit of being quick and easy to upload.
This is where you up the ante over traditional shopping.
The information provided by brick-and-mortar stores is limited. This can be inconvenient because the same information has to be given to each and every customer. In contrast, an online marketplace allows you to provide a detailed description of your product once, and interested customers will read it. Reviews, demonstration videos, available offers, and estimated delivery times are all examples of extra details that can be included.
Last but not least, the advertisement is always available whenever a potential buyer wants to check it out. Sellers can list multiple items or remove sold-out ones if they so choose.
Marketing at a Price Anyone Can Afford
There is no need for sellers to spend a lot of money on advertising, a key benefit of selling in an online business. Online advertising can be done quickly and cheaply thanks to the plethora of options available in the e-commerce world. Online marketplaces allow for highly visual communication, giving vendors an excellent opportunity to showcase their wares. Advertisement tools on Amazon allow sellers to incorporate media like videos, infographics, and high-resolution images.
Using do-it-yourself tools, one can give otherwise dull text some pizzazz by making one's own deals, coupons, A+ content, and sponsored ads. Customer analysis tools are available in many e-commerce marketplaces. In most cases, this is the page where you can view the status of your orders, whether they are still being processed or have already been shipped, canceled, or returned.
Pricing and Product Analysis
Online retailers have the option of conducting their own product comparisons or using third-party tools. If a product is unavailable, they will have a good idea of what other options exist and what the going rate is.
Online comparison is more efficient and includes more products; you can save time by viewing all relevant information in one convenient location. However, in a brick-and-mortar establishment, the sales staff may be limited to knowing more about their own stock than the customers, and this benefits e-commerce.
Obviously, this is great news for the client as well. People's spending confidence rises when they see a wide variety of goods for sale. Consumers, when they shop at online marketplaces, also end up saving a lot of time. The convenience of shopping from home, the availability of a wide variety of products, and the speed with which orders are fulfilled are all additional advantages.
Customer-Friendly Adaptability
The ability to accommodate buyers' schedules is a major perk of online commerce. An attractive feature is that help is available whenever a customer needs it. Since this is the case, the vendor need not restrict the time or location of his sale.
People are always shopping in an online marketplace, and they frequently make repeat purchases due to the ease of shopping online. Free shipping (usually based on a minimum cart value), fast order fulfillment, special offers, and subscription-based discounts are just a few examples of these perks.
They discuss the products they purchase as well. There are two additional gains to be made from ecstatic customer reviews. Customers will have more faith in your business if it has a high number of positive reviews. Furthermore, it can assist you in determining which products are your most popular sellers.
This adaptability from buyers is something that retailers can use to increase their bottom line. When selling on an online marketplace, they can rest assured that there will be no shortage of potential customers.
Not Restricted by Distance
A retailer may only be able to attract a specific number of customers to their store. Some restrictions on the delivery distance to customers' homes may apply. Many online marketplaces handle their own shipping and fulfillment.
Merchants who need to broaden their customer base to attract new buyers can use this to their advantage. Both online-only and brick-and-mortar stores are included in this category.
Retailers who focus solely on the Internet can avoid high shipping costs and always have a ready market. Retailers open their doors and start hawking their wares to customers in the immediate area.
Minimizing Expenditures
Cost savings is one of the primary benefits of ecommerce for businesses, which keeps sellers interested in the medium. The costs associated with running a brick-and-mortar shop are significant for many retailers. Expenses such as rent, repairs, store design, inventory, etc., may need to be paid upfront. Sellers often don't make back the money they put into their business after investing in services, inventory, maintenance, and staff.
How does this contrast with shopping on the web? The costs associated with maintaining a physical shop can be greatly reduced by switching to an online store. When compared to a brick-and-mortar store, the startup costs and ongoing maintenance of an online shop are much lower.
If you're a small business owner or sole proprietor who wants to start selling online but lacks the funds to do so, this is a great opportunity for you. If you're hesitating to begin, reach out to Pirs Capital. We'll guide you on this journey and assist you with seed capital.
Allows for Simple Exports
With the help of e-commerce exports, vendors can more easily sell to customers in other countries through online marketplaces. By conducting business online, vendors save money on rent, utilities, and store fixtures. However, with the help of appealing product listings, they can easily expand their customer base across borders. E-commerce exports can be a lucrative business model for startups and expanding companies looking to expand internationally and bring in more money.
Different Methods of Payment are Available
Customers appreciate individualized billing and shipping options. Online marketplaces accept a wide variety of payment methods, such as UPI, cash on delivery, card on delivery, net banking, EMIs on credit or debit cards, and a pay-later credit facility.
E-cart commerce's recovery feature is a major perk. The customer may get as far as the checkout page, but ultimately decide not to complete the purchase. Customers can be prompted to complete their purchases here via phone calls and email.
Only one form of payment can be used per order, though. The order total, availability of cash, or convenience of a credit card all play a role in this decision. An individual's preferred method of payment may be combined with a specific wallet amount in certain circumstances.
For merchants, this means they can accept more forms of payment without worrying about losing a sale. Coupons for discounts or promotions are enabled on the checkout page of many online stores. The customer's life is made simpler as the code is included in their order.
It's a Give and Take Relationship
Sure, you benefit from all of these advantages, but what are the benefits of e-commerce for consumers?
Discounted Prices
Due to the lower overhead associated with an online shop's operations, customers can save money by shopping there instead of at a traditional brick-and-mortar location. That is a major online shopping advantage. E-commerce sites can offer more discounts and promotions, and it's easier to claim them, so the prices they advertise online are often lower than the prices in physical stores.
It's Easy to Use and Secure
Going out in this COVID world is not only not recommended, but also not safe, so doing your shopping online at your own convenience is a much better (and safer) option. The convenience of being able to shop from the comfort of your own bed, rather than risking exposure to the coronavirus or braving the elements to do so, has its advantages.
An Extensive Selection
Online shoppers have access to a vast selection of goods from all over the world, including those manufactured in China, the United Kingdom, France, and the United States. Online shopping has an unparalleled selection in terms of breadth and depth.
Improved, Data-Driven Determination
With online shopping, you can have a wealth of information at your fingertips, such as:
Authentic customer testimonials are the best possible form of advertising. What the product descriptions have to say, product videos and guides are all tests of quality for the customer.
One of the greatest advantages of online shopping for consumers is the ability to compare prices, features, and delivery times across multiple vendors and platforms in a matter of seconds. There are a plethora of comparison shopping sites out there, and their sole function is to allow shoppers to easily and quickly compare products on the basis of price and other discount criteria.
Reduces the Amount of Time Spent Doing Things
In this fast-paced world, consumers appreciate the time savings that online shopping can provide. When you can get a wider selection of goods at a better price without leaving the house and going through the hassle of going to a store, standing in line, and making the return trip, online shopping becomes a much more attractive option.
It's Not All Roses and Rainbows
Despite its apparent benefits, there are some drawbacks to online shopping that might put some people off.
Since you too shop online, your customers may have to deal with inconsistent quality in products.
Shipping and handling fees are additional expenses that some online shoppers may not be prepared to shoulder.
You will have to eventually invest in a warehouse or related services.
Conclusion
In 2022, or a year from now, in 2023, what do you see for your company? As the statistics on online sales continue to grow, it's clear that e-commerce is the future of doing business. Online sales are helpful regardless of whether or not you have a physical storefront.
In these uncertain times, many consumers have turned to online shopping. If you're already online, you're in a great position to take advantage of this trend. Just be sure to keep track of your income and expenses so you can always maximize your profits.
If you're counting coins to go online, then stop right now. It's alright to take capital assistance from reliable lenders like Pirs Capital. Consider your ecommerce pros and cons; Choose how you want to start, grow and profit from your business!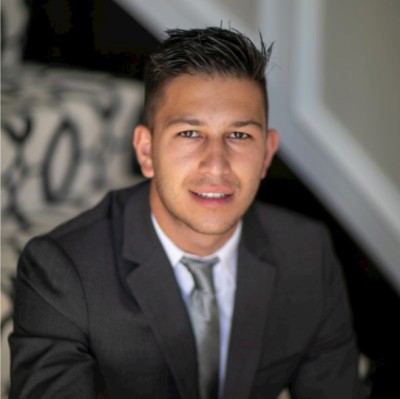 Written by: Mitchell L.
I work with companies that sell products on platforms such as Amazon, Shopify, Walmart, Ebay, Etsy, etc. I understand that every business is unique and thats why I form genuine relationships with owners so I can help them reach their goals and find success through our working capital solutions.
Ready to take control of your finance?