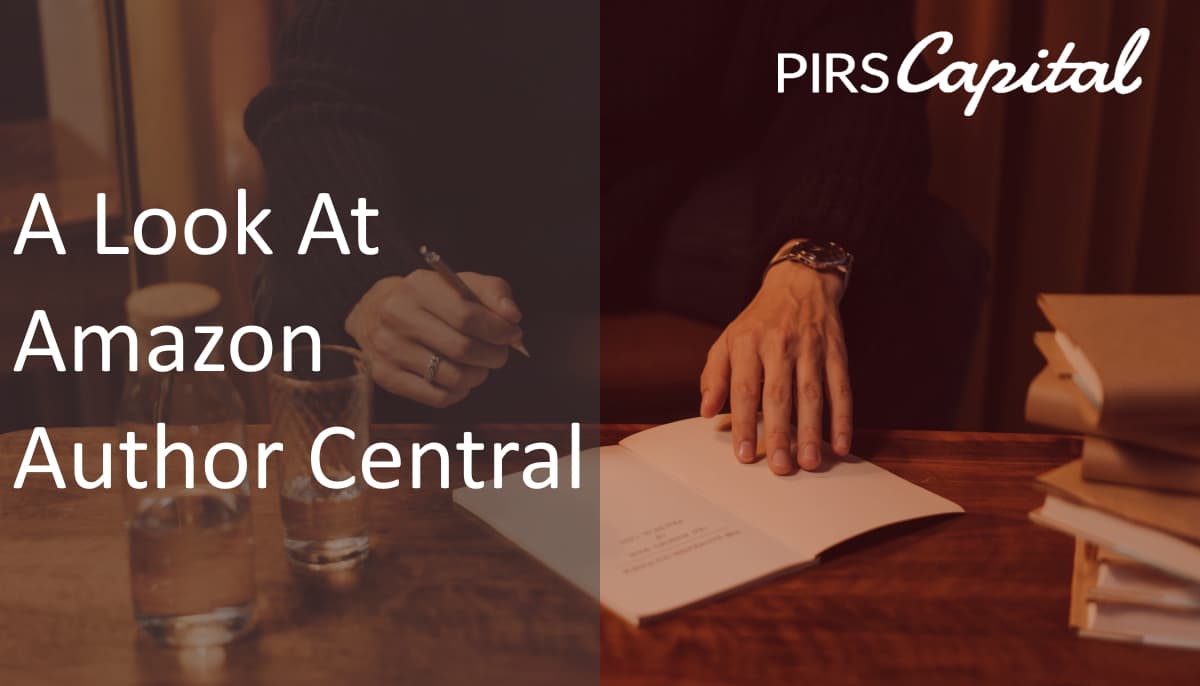 When publishing on Amazon and using Kindle Direct Publishing, authors should sign into Amazon Author Central. It's the hub where authors can construct their Amazon author profiles, complete with book lists, biographies, and qualifications.
Writers can create a profile page that lists their books, bio, awards, and other information that readers might find interesting.
Author Central Page on Amazon
You can think of your Amazon Author Page as a personal homepage for yourself and your books. The author's name can be made clickable when your book is displayed on Amazon, taking the reader or consumer straight to the author's page.
Your Amazon Author Page is a page you may create to showcase who you are and what you've published on Amazon. Independent and self-published authors can get a lot out of this site, but so can authors who already have books out. There should be an Amazon Author Page for every author who has published a book available for purchase anywhere in the world.
Don't Wait, Become a Satisfied PIRS Customer Today!
Joining Amazon's Author Central
If you're already selling books on Amazon, then you're already qualified to sign up for Amazon Author Central.
To get started, go to the Amazon Author Central and either sign in with your existing Amazon account information or create a new account if you don't already have one.
Please review Amazon's Author Central Agreement and then select Agree to continue.
Type in the pen name under which you publish books, and click on one of your titles from the list Amazon displays. Look for the book by its title or ISBN if it doesn't appear in the results.
To authenticate your email and identity, Amazon will send you a confirmation email.
The next step in the process is for Amazon to carry on with the verification of your account.
This process can take up to seven days, but you can fill out your information on author portal Amazon while you wait. Until you've been given the green light, it will remain private.
What You Can Accomplish With Author Central on Amazon
Create an author page on Amazon and connect it to all of your books in Amazon's catalog with the help of Author Central. As a writer, you can create a profile similar to those on social media sites like Twitter and Facebook. This profile can include a photo of yourself, preferably a nice one, and a short bio. Your profile will be displayed on both your author page and the product pages for your books. The product pages for all of your books are synced with any changes you make to your author profile.
And that's it; that's the bare minimum you should set up, and it's a fantastic, one-stop shop for maintaining accurate author information. However, that's not all! You can also
Make use of Amazon's multilingual capabilities by setting up separate author pages for each of the markets in which you plan to sell your books.
Upload and share your movies, photographs, and an RSS feed for your blog.
It's time to revise the book blurbs.
Include testimonials and reviews of your book on the sales page. Many authors, when first setting up their works on KDP, are unsure of the best place to feature reader reviews and testimonials. Put them in the notes section, not the book description. That's against Amazon's TOS, so you'll have to add them via Author Central if you want them included.
Research Amazon ratings, sales, and best-seller status.
Amazon's Author Central: The 6 Key Components
There are many moving pieces that need to align for your success. Here are 6 that you need for Amazon Central.
About You
There are several crucial parts to a page, but none more so than the biography. Biographies of well-known authors let readers get to know their favorite authors better. You shouldn't be bashful about discussing your interests or the things that motivate you as a writer.
Since the biography is such a prominent part of an author's page, it may be worthwhile to include relevant promotional links or content there. Many writers will promote their own sites or hint at future work. In addition to the usual information, some author bios will ask readers to enter a contest or sign up for the author's mailing list.
Images
Not to mention, this is a crucial part of your page. Again, your readers want to feel like they know you, so showing them your face might be a great way to do just that.
Although you are free to add as many as eight photographs to your submission, you are not obligated to do so. Please include a photo that shows who you are, preferably a professional headshot, but any photo will do. Photographs of the author may feature them in a variety of poses and garbs, as well as members of their immediate family and any pets they happen to have.
Take into account what your readers will find most interesting or what you would like them to learn about you. Add images to your page if you have any that are both nice to look at and help you say what you want to say.
Videos
Putting a video on your page can make people more interested and help them trust you. A video is more interesting than a still photo and will give readers a better sense of who you are.
Whenever you upload a video, it will be displayed in the "Author Updates" area of your profile. Similarly, you can include up to eight still images and videos, but each movie must be under 10 minutes in length.
In order to get to know their readers better, several authors create video introductions or bios to share online. Book trailers and films from author events are also typical features on Amazon author pages.
Blog
If you have a blog, previews of your most recent blog posts can be displayed on your Amazon author page. It's a no-brainer to set this up if you think your blog would be of interest to your followers.
You can find the excerpts on your author page's Updates section. This will help you keep the readers you already have as well as attract new ones.
Books
All of your books should be displayed on your page. Visiting an author's page is a popular way for readers to discover new works by their favorite authors. If your book isn't on your page, you're losing potential customers and money.
Events
If you are planning a book tour or other activities and would like to let your readers know, Amazon allows you to do so on your author page, albeit this feature is not used very often.
If you're hosting an event and want your Amazon customers to know when and where it is, just input the details.
No commitment or hard credit checks, apply today!
In What Ways Might the Author Central Benefit you?
When working with several books, Author Central's centralized data and reporting is a huge time-saver. However, there are also major advantages from a marketing perspective:
Professionalism. A thorough author page, including a consistent bio and a professional headshot, will help you appear more trustworthy in the eyes of potential readers and purchasers.
Engagement. Customers will see you as more of a "real person" when they can visit your author page. You might see an increase in book sales if they are fans of that individual (haha).
Transactions between different markets. Customers can find out more about you as an author and view your available works when they visit your author page.
The sales to come. By "following" you, readers can be notified whenever you publish a new book.
Discoverability. If you want to be found on other author and book pages, creating a profile may assist (see next section). Who knows if it helps you out much in the Amazon search engine, but you know it has to.
Optimization is an Option
A business needs to be constantly updated, more so when it's your own.
Link all file types and make sure they're all accessible
Make sure all of your books, whether they be paperbacks, hardcovers, ebooks, or audiobooks, are linked from your author page so that readers can quickly compare prices and formats. Occasionally this will occur on its own, but often you will need to take action.
Check the links to your other books
Make sure all of your books are linked to the same author page so that readers can easily find all of your published works. You may need to go through the Author Central login and contact assistance if you have published work under multiple names. Usually, you can do this on your own by claiming each of your books in the backend of Amazon if you published them all under the same Amazon login.
Have an engaging and pertinent book description
The description of the book should be straightforward, interesting, and pertinent. It should explain the book's premise, why the target audience should care, and how and why you came to write the book. The goal is to make the reader curious enough to keep reading. When in doubt, it's better to provide too much detail than too little, but many authors avoid doing so.
Ensure a polished presentation of the book's summary
Because the platform isn't particularly user-friendly in this area, it can be difficult to format your book description in a way that is clean and professional. However, taking the time to get it right is well worth it. If you use bold or italics in strange places or don't leave enough space between words, you might scare off your readers. With this free tool from Kindlepreneur, you can format your text and then copy and paste the HTML into the text box in Author Central. You don't need to know how to code to do this.
Finish up your author page
Both your author photo and a brief author bio should be included on the book page. If you can, use a professional photo of your face and write a professional bio that talks about your book. The shortened version used on the cover or inside the book can also be used here. It's a good idea to put your website link at the bottom of this bio so that readers can find out more about you if they're interested.
If you have a book trailer or any other videos that are relevant to your book's topic, you can add them here and they will help make your page stand out.
Promote your work by including endorsements
Use the book's endorsement page to showcase the ringing praise of your readers. Place one in bold or italics above your book's description, and add the others to the appropriate section so readers know where to look. Remember that endorsements are short pieces of advertising written by very important people in your book's field or a field related to it. To learn more about getting book endorsements, check out our previous post.
Encourage more customers to leave feedback
These are the most important things on Amazon, and the more 5-star reviews you can get, the better. As you probably already know, there is a lot of competition for readers' attention, and reviews, both in terms of quality and quantity, can help sway a reader's decision about which book to purchase. Which book do you think you would pick if presented with ten positive reviews and one negative review?
Count up the various media types into a total of 10 classes.
This is something of a hidden gem. While Amazon KDP Author Central only lets you choose three categories for your book (such as business books, nonfiction, autobiographies, etc.), Author Central will add each format of your book into a total of ten categories if you call and ask them to. It's important that they're appropriate, but the more categories you're listed in, the more likely it is that interested readers will find your book.
Wrapping up
Get the support you need to become an Amazon success story with the resources provided by Author Central. Enhancing your profile and book pages takes time, but it's time well spent. If it's not time but capital you're worried about, then reach out to us at PIRS Capital. We specialize in assisting small businesses and providing them with the push they need to succeed. Are you one of them?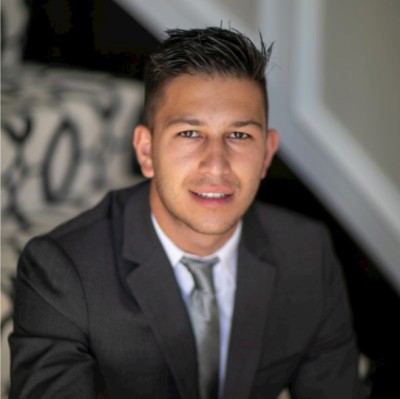 Written by: Mitchell L.
I work with companies that sell products on platforms such as Amazon, Shopify, Walmart, Ebay, Etsy, etc. I understand that every business is unique and thats why I form genuine relationships with owners so I can help them reach their goals and find success through our working capital solutions.
Ready to take control of your finance?