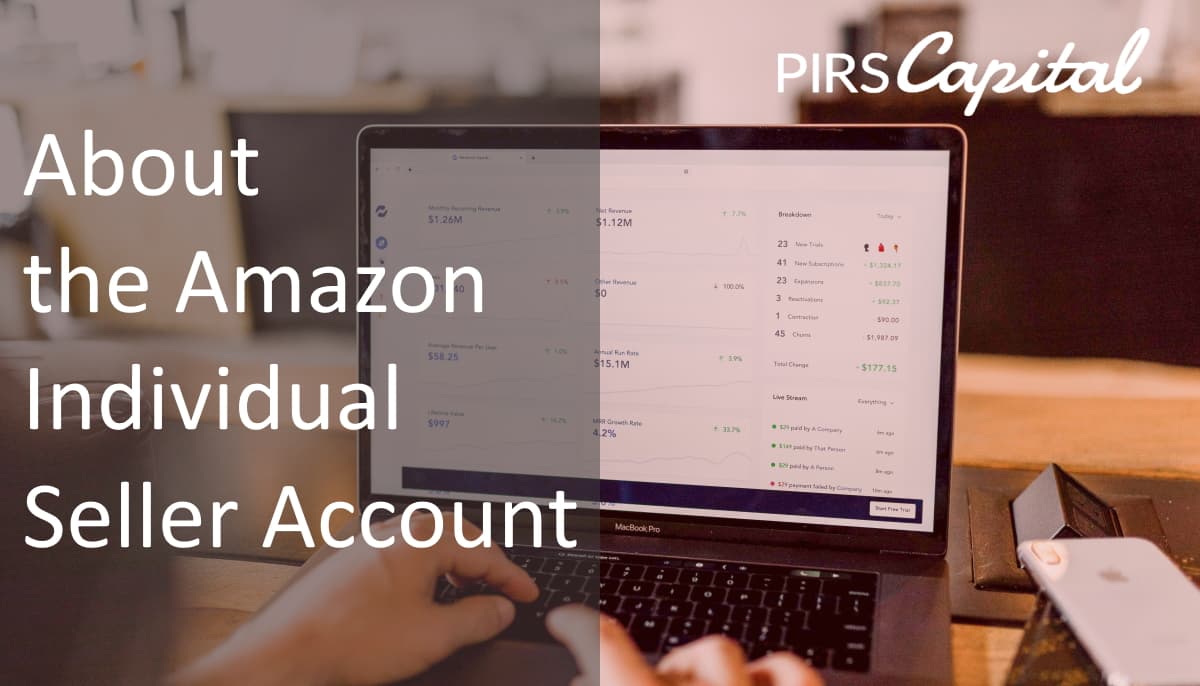 When you sign up for a seller account on Amazon, you are presented with two options: you can either register as an individual seller or you may become a professional seller. Before deciding between the two options, it is critical to have a solid understanding of how each type of account operates, as each has perks and drawbacks of its own.
The marketplace individual seller account amazon is the subject that will be covered in this article. We are going to discuss what it is, what you can do with it, how it compares to a professional account, and how you can join up for one of these accounts.
Don't Wait, Become a Satisfied PIRS Customer Today!
Seller Accounts: Individual vs. Professional
The first question that probably pops into your head is, "What exactly differentiates an Individual account from a professional account?" Although both of these options enable you to sell your products on Amazon, there are some important distinctions between them that you should be aware of.
Individual Seller Account
Can an individual sell on amazon? Yes!. An individual account gives you access to all of Amazon's fundamental features, such as the ability to list products on the marketplace and fulfill customer orders.
The question is, how much are individual seller amazon fees? The answer is Its kind of free.
Having an amazon seller individual plan exempts you from paying any monthly fees; nonetheless, you are charged a transaction fee of $0.99 each time you make a sale. Although at first glance it might not seem like much, over time things like these can really mount up. There are also some constraints that need to be taken into consideration. Individual sellers are unable to:
Obtain access to detailed reports on the inventory.
Sell items that fall within prohibited categories (health, beauty, grocery, jewelry, etc.)
Advertise your products via Amazon's platform.
Make many listings at once.
Add new users to their accounts.
Modify the prices of shipping
Even if these limitations are unpleasant, it is still possible to construct a profitable side business using only an individual account.
Professional Seller Account
The biggest difference between an individual and a professional account is pricing. The monthly price for professional sellers is $39.99, however, they are exempt from the $0.99 transaction fee for each sale they make.
In addition to this, having a professional account with Amazon grants you access to all of the available selling tools. You have the ability to view in-depth statistics regarding your inventory, sell items in any category (provided that Amazon gives you the green light to do so), manage your own shipping costs, and do much more.
As a consequence of this, high-volume sellers and more substantial businesses always opt for a professional seller account.
Why Should I Sign Up to Sell as an Individual?
Why would someone choose an individual account when they have access to all of the benefits that come with a professional account? To tell you the truth, there are quite a few circumstances in which having an Individual account is the optimal choice.
You Are Unable to Afford the Monthly Charge
It's unrealistic to expect everyone to be able to pay $39.99 every month, at least not right from the bat. You might decide to get started with a free account until you make enough money to upgrade to a paid account when the time is right for you.
You're Only Exploring the Possibilities of Selling on Amazon
An individual account is generally what you need if you are just testing the waters with selling on Amazon and aren't overly committed to doing so at this point. This way, you won't have to worry about shelling out money for a subscription only to try out the site.
You Don't Anticipate Selling a Significant Number of Items
Even after paying all of the $0.99 costs, switching to an individual account will save you money if you believe that you will sell fewer than 40 products each month.
This sort of account is ideal for you if you are either a new seller or someone who only sells a few goods here and there. If this describes you, you should select this account type.
When an Individual Account Isn't Right For You
There's certainly no harm in utilizing an Individual account, however, there are circumstances in which a professional account for Amazon's marketplace would be more useful:
You Make Many Sales
1 When your monthly sales reach more than 40 items, you should consider upgrading to a professional account because doing so will save you money. Because you won't pay the $0.99 per sale fee and your costs will be capped at $39.99.
You Want to Use Amazon Ads
2 Amazon Ad campaigns can only be created by qualified, professional sellers.
You Would Like to Sell in a Restricted Category
3 In gated categories, sales are restricted to just those made by professional sellers. There is an application process; but, if you are accepted, there are a large number of opportunities available to you. If this interests you, an individual account won't work.
You Want More Data
4 Individual sellers only have access to a restricted quantity of data about inventories.
You Want to Expand the Scope of Your Business
5 Your ability to scale your Amazon business is significantly hindered by the $0.99 per sale fee as well as the decreased functionality. You are going to need a professional seller account to make selling on Amazon your primary source of income if you intend to do it full-time.
Step-by-Step Guide to Creating Your Individual Seller Account
After deciding that an Individual account is a way to go for you, the following thing that you should do is register for one. amazon individual seller account sign-up is easy; just follow these steps:
Visit Amazon.com, then choose "Sell" from the menu at the top of the page.
Keep scrolling down until you see "Sign up to become an independent vendor," and then click that.
You will need to provide your name, and email address, and select a password for your account.
To verify your email address, navigate to your inbox, locate the one-time password that was emailed to you by Amazon, and then input it into the appropriate field.
After you have entered your location and the kind of your company, click the button that says "Agree and continue."
Provide your Individual information, including your address and birthday. Enter the number found on your driver's license or passport.
It is necessary to validate the phone number you provided. After entering your phone number, you will be given the option to get your code either through an SMS message or a phone call. After you have received your code, you will need to enter it and then click the "Next" button.
After you have entered your credit card information, click the "Next" button. Your credit card will only be debited if your final settlement balance is found to be negative.
Decide on the name of your business (You can change this later if you wish).
Specify whether or not you have UPC numbers for your products and whether or not you are the manufacturer of those products.
Include a photo of either your driver's license or passport in your upload.
Include a photograph of either your bank statement or your credit card statement in your submission.
Submit your documents so that they can be verified.
Amazon's verification of seller accounts typically takes three days to complete. When your account has been validated, an email containing instructions on how to access Seller Central will be sent to the address associated with your account.
No commitment or hard credit checks, apply today!
Get Started Selling On Amazon by Listing Your First Product
Now that you have learned how to sell as an individual on amazon, you can begin listing your products on Amazon to sell. Unless the item is already available for purchase on Amazon, you, as an individual seller, cannot add it as a listing. As a result, selling on Amazon is the simplest method to get your goods out there.
Find the item in question and navigate to its product page on Amazon. The Buy Box will be located on the right side of the listing.
You'll be taken to a new page after clicking that one, where you may enter the details below.
SKU
You can either enter a code or leave it blank. If you don't provide an SKU here, Amazon will choose one at random.
Price
Determine what you will charge for your product. Amazon provides an option to quickly and easily match the lowest price found elsewhere.
One unit is the default value for the "quantity" field. The actual figure is flexible and will be based on the number of goods you need to move.
You can either buy something "used" or "new," but there are rarely any other options when it comes to the condition of a product.
Fulfillment Method
Enter your preferred fulfillment method here.
Putting your goods on the market is the easy part; the hard part is waiting for orders to come in. There is less of a possibility of making a sale on Amazon if you use the individual selling plan, but if your prices are low enough, you will eventually get there. Customers are more likely to buy your product if it costs less to acquire.
When determining the price of your goods, you must take into account many things. If you're using FBA to fulfill orders, you'll need to add referral, closing, shipping, and FBA fees to your final price.
Fulfillment Options Available for an Individual Seller Account
As an individual seller on Amazon, you may choose from three different fulfillment methods. Merchants have the option of choosing Fulfillment by Amazon (FBA) to store their inventory and distribute their products directly to customers, or Fulfillment by Merchant (FBM) to have Amazon handle storage, packaging, and shipping.
When selling on Amazon, vendors must choose how they will ship and deliver orders. Both seller account types and fulfillment approaches are interchangeable. Knowing your choices is essential before you begin selling on Amazon.
Fulfillment by Amazon
The majority of vendors prefer FBA. There is a price to be paid for the sales process is greatly simplified by this method. In brief, FBA entails the following steps:
Products are acquired by sellers and delivered to an Amazon distribution center.
The items are kept in Amazon's warehouse until someone places an order for them. The storage fee that vendors pay is often proportional to the volume of the product being stored.
When a customer places an order, Amazon takes care of processing it and updating your stock.
Amazon will handle packaging and shipping.
Amazon follows up on orders and provides customer support. The retail behemoth also processes refunds and returns.
Any earnings will be deposited into your account every 14 days.
Logistical details are handled by Amazon, as is made clear by the description.
An Amazon seller needs only worry about product selection, stocking, and promotion. Though this is a fantastic method for rapidly expanding your company's operations, be wary of the storage costs that may arise.
To clarify, Amazon Prime is available for purchases fulfilled through FBA. In other words, this has the potential to greatly increase revenue. You don't want to get caught paying Amazon monthly for storage if you're an individual seller testing the waters on Amazon. It's possible that FBA isn't the right choice as a fulfillment method for you if you're set on maintaining a pay-as-you-go business model.
Fulfillment by Merchant
Let's look at the alternative solution, which has you, as an Amazon individual seller, handling the packaging and delivery of the product yourself. In this scenario, you will be responsible for stocking and shipping your goods when orders come in. If a vendor chooses to use FBM to fulfill orders, that vendor is responsible for all aspects of the transaction, including communication with buyers and the processing of any returns.
Compared to using FBA, this is a lot of extra work and can be quite expensive to ship. There is a silver lining, however, in that there are no longer any costs associated with storing your belongings.
Which fulfillment option should Amazon Individual Sellers use? The truth is that nobody knows the answer to that question for sure. An Amazon seller should think about using FBA if they expect their sales to be stable. If this is your first time selling on Amazon and you're not sure if you'll be successful, you may want to fulfill the orders yourself to save money on FBA and storage fees.
How to Change Your Account From an Individual Account to a Professional Account
You may decide to switch to a professional account after selling for a while as an individual. Fortunately, there is a simple way to do that:
Log in to Seller Central.
Choose "Settings."
Press Account Info.
Press "Manage" after selecting "Your Services."
Select "Upgrade."
Press "Proceed."
At any time, you can switch back to an Individual seller by following the same steps.
Ready to Take the Next Step?
The best approach to start selling on Amazon and discover how to make money with eCommerce as an individual. To increase your chances of success, just be sure to conduct thorough research and explore your options.
With an Individual Amazon seller account, you can't do much to boost your sales or attract more customers with your listings. However, finding the right product is essential to building a successful Amazon business. whether you have a free or paid account, you need to find your market niche and focus on selling items that people want to buy.
If you are a seller who needs funding for their online storefront and access to expert counsel, don't hesitate to get in touch with PIRS Capital.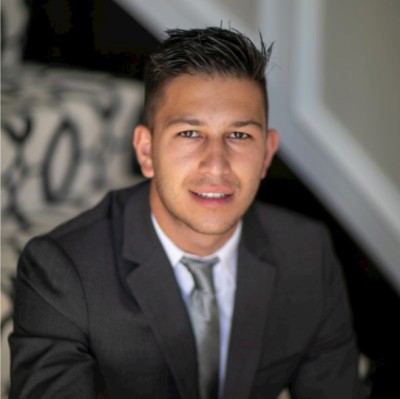 Written by: Mitchell L.
I work with companies that sell products on platforms such as Amazon, Shopify, Walmart, Ebay, Etsy, etc. I understand that every business is unique and thats why I form genuine relationships with owners so I can help them reach their goals and find success through our working capital solutions.
Ready to take control of your finance?