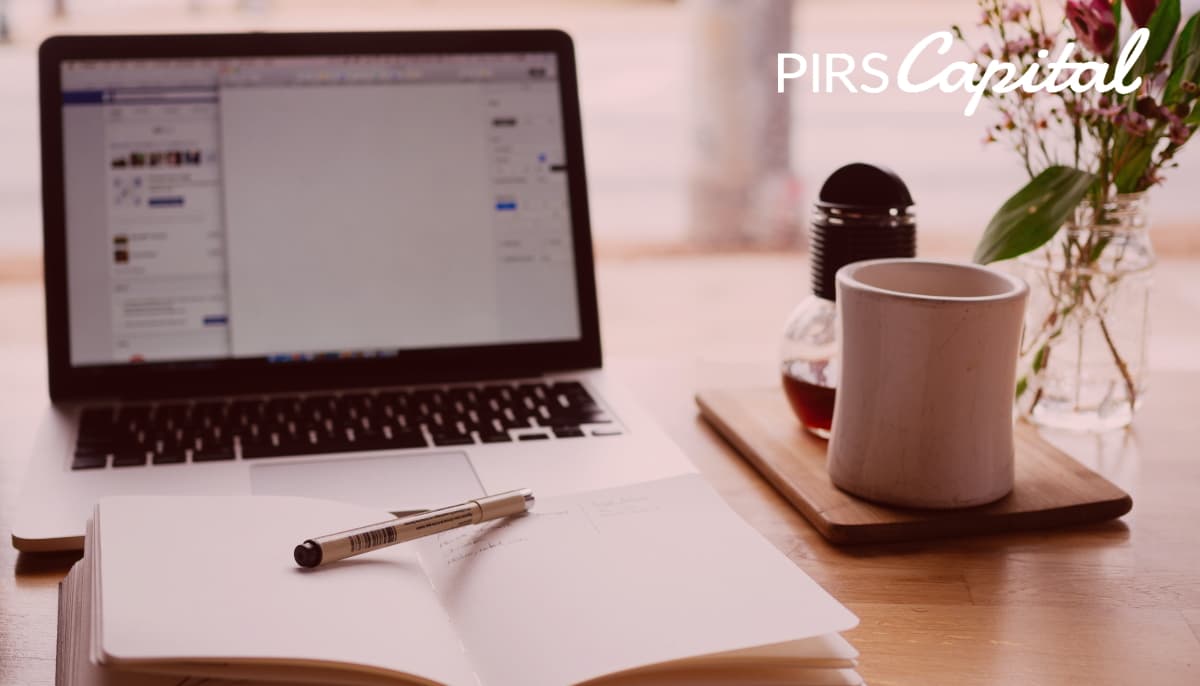 Are you venturing out to be your own boss by selling products on eBay? Well, you've taken the initiative, and that is commendable. When entering the world of e-commerce, there are many new lessons to be learned. However, there is no need to be an expert to start selling on eBay. In only one day, you can create an eBay seller account, list your products, and begin making sales. One factor for eBay's nearly 25 million global sellers is the site's simplicity.
Compared to Amazon, eBay makes it considerably easier to get started selling products on their platform. Amazon's reach and breadth are matched by the simplicity of use and customization available on Etsy. But eBay allows you to open a retail store for free and is a great place to get started in online sales for total novices. Selling on eBay is the fastest and easiest way to start an internet business.
On the other hand, making money on eBay isn't exactly a breeze. Only roughly 183 million purchasers can be found on eBay's global marketplace out of over 1 billion postings. As a result, eBay sellers are forced to constantly experiment with new approaches to increase the appeal of their items to potential customers. If you know which products are most popular at the right time, you'll be ahead of the game.
As an eBay seller in 2022, you need to know the landscape, know your competition, and have a broad notion of which things are most popular. A better understanding of this information will aid your efforts towards achieving this year's sales targets. But what are the best selling items on eBay? In this article, we'll find out and guide you on important strategies to help you succeed on eBay.
Don't Wait, Become a Satisfied PIRS Customer Today!
Factors to Consider When Choosing Items to Sell
The following are some things to keep in mind while deciding what items to sell on eBay:
Pricing
The way you price your product or service must be considered carefully. Before you begin loading up on inventory, you need to settle on a price. Do a search for similar items, compare the prices, and see how many sales you get. Once you've decided on a pricing range, you may then shop around for the best deal. Analyzing the price bracket for your audience and sticking to it is another good idea. This price range, when done right, is typically enough to generate a respectable profit margin while also being affordable enough to entice the majority of potential customers to make a purchase.
Weight
Because it affects everything from shipping costs to the final profit margin, you should start thinking about product weight as soon as possible. The heavier an item is, the more it costs to transport and the more it costs to return.
Simplicity
Sometimes, the best things to sell on eBay are simpler items. For instance, people are more likely to buy a hair dryer than a large TV online. There is a greater risk of consumer dissatisfaction and frequent returns with more complicated products, which can swiftly end your business.
Expertise
If you're just getting started selling on eBay, it's important to become an authority on your product or service category. You become an expert in your field and can provide more value to your customers instead of being an ordinary seller. Prior to listing, if you aren't already an expert, you should brush up on your knowledge.
Popular Categories to Choose From
For 2022's selling market, choosing the best products to sell online on eBay is the most important point to focus on. Switching to eBay's best sellers is much easier than switching to moderately selling products. So, what's hot?
Mobiles and Adapters
The most popular devices, such as mobile phones and accessories, are currently the best-selling products on eBay. With the advancement in technology, fresh types of gadgets are being released that include the most up-to-date features. This has led to an increased interest among consumers in upgrading their mobile phone models to make use of the most up-to-date capabilities.
Beauty and Good Health
Customers frequently spend money on items related to their physical well-being and appearance. People are more likely to spend money on a daily care product than they are on other things. As a result, the most selling products on eBay are skincare, vitamins, and dietary supplements.
There are further sub-classes in these products; you could differentiate yours by being organic, animal cruelty-free, or simply by catering to a particular crowd. For instance, pearl face masks are an item for the financially well-off. Either stick to the masses or sell fewer products with a higher profit margin.
And what do you know! People are flocking to buy these items in record numbers, both as gifts and for personal use. Whatever the cause, this product category has suddenly climbed the list of top selling products.
Video Games
Video games sell an average of 118 items every listing, according to the data. One of the most popular goods for sale on eBay is a variety of video games and video consoles because many millennials are eager to experiment with new games. Even if you wish to sell the older models of retro consoles with classic games, you can always find better customers for the newest AAA titles.
Final Fantasy 2 and Super Ninja Boy are two of the most popular video games of recent times. Microsoft, Sony, and Nintendo make the majority of the best-selling gaming systems.
Tablets and PCs
Computers, whether desktops or tablets, are among the most popular and best-selling products on eBay, much like the rest of the electronic equipment. Is there someone out there without a tablet or a PC? How do you get any work done without one! Selling tablets and laptops on eBay is a good way to tap into the rapidly expanding devices market.
Crafts
An additional category with strong sales is handicrafts, which is also a top seller. Because of its exclusivity and aristocratic allure, the craft sector is enjoying its best sales year yet. Beads for jewelry, stone beads, and home décor are among the most popular craft supplies.
Be it a simple glue stick and googly eyes or certified gemstones, cater to the right audience and make large profits!
Clothes and Fashion
Regardless of the season or holiday, fashion is always the most popular category. As a result, if you're planning to enter the eBay market, the fashion and clothing sector is the most lucrative. The fashion category is the most frequently requested by all users, owing to the fact that fashion trends change with the passing of time and the occurrence of special occasions. Customers are likely to spend a large portion of their budgets purchasing new apparel styles.
Do-It-Yourself
The most popular commodities on eBay right now are items for the home and garden, which shoppers seem to enjoy thanks to the virus that must not be named. Consequently, selling products in these categories can have a significant impact on your bottom line. Customers tend to purchase more products like lamps, cushions, wall prints, and plant pots, making selling these items worthwhile.
eBay's best-selling products include home design items, such as curtains and sheets. The best-selling item on eBay right now is home decor, thanks to the influx of buyers with more design expertise.
Wearables
Consumers in the new millennium are considerably more likely to purchase health-monitoring devices that provide them greater control and insight into their own health status. All of us can keep track of our vital signs, such as blood pressure and heart rate, as well as the number of steps we take.
There has been a lot of growth in markets like eBay. As a result, products like wearable watches and fitness accessories are among the top sellers on the platform. The majority of the items sold on eBay are priced between $150 and $300, making them safe bets for the market.
No commitment or hard credit checks, apply today!
Baby Care
On eBay, baby care supplies are among the most popular things to sell. Toys for the development of a baby are among the infant essentials subcategories, with a search result range of 39.8%. Plush infant toys, on the other hand, account for 8.8% of all search results.
With a search rate of 5.4 percent, baby safety, and health monitoring assortments are another best-selling product in the market. In recent years, the best-selling product, according to the best-seller listing, was a baby tablet for children aged six months to one year.
Industrial and Commercial
One of eBay's most popular categories is business and industrial supplies. A whopping 31.8% of people are looking for dentistry and disposable medical face masks. Material handling with shipping and moving boxes receives 4.8 percent of the search results. In eBay's top 100 best-ranked products, disposable face masks are a popular choice with consumers who have found them to be quite beneficial.
Books
It is quite popular to buy rare, signed, and antique books on eBay. You may make money by selling anything from horror to limited copies of The Book Thief to vegan cookbooks. All of them are excellent choices. Additionally, manga comic books are a hot commodity, so you may want to consider selling them. Books linked with Montessori-style instruction can also draw a large audience.
On eBay, textbooks are highly sought after. eBay is a popular destination for many college students looking for used textbooks. Vintage textbooks, on the other hand, are also fine. Appliance and car manuals can be sold as well.
Fitness
More and more people are turning to fitness products to maintain a healthy lifestyle. Living in isolation and the pandemic has given most people a reality check on their health. As a result, fitness supplies like yoga equipment are among eBay's most popular items.
Aerobic stairs, suspension trainers, and resistance loop bands are among the most popular fitness accessories on eBay, according to the online retailer. Customers can buy and use the equipment in their own homes because it is home fitness equipment. A thorough understanding of the influence of the product's technical specifications, industry competitiveness, and equipment service is required before you begin selling fitness products.
Collectibles
Military artifacts, decorative collectibles, and collector pens are the most sought-after items. One of eBay's most lucrative categories is collectibles. The value of a rare, vintage card might be in the millions of dollars. Plushies, action figures, and even Beyblades in mint-in condition are all good options.
Watches and Jewelry
The market value of jewelry sales is expected to reach a record high in the next two years, according to studies. Unlike the shipping limits placed on electronics, watches and jewelry are both lightweight and portable. As a result, they are the ideal items to sell on eBay.
Watches with wristbands, pendants, stylish necklaces and plain wristwatches are some of the most popular products. It's important to start by ensuring that your store has a great design and high-quality product images.
Supplies for Pets
Having pets during these tremulous times was a blessing in disguise. Thanks to them, the demand for pet supplies soared. Online stores selling pet goods on eBay spiked, and they made a decent profit. Adults and children of all ages, professions and genders buy pet products.
As the most popular eBay items, cat and dog supplies are a necessity for pet lovers. Food for cats and dogs and a cat tree are included.
Travel and Camping Gear
Traveling items are quite popular on eBay and sell for a lot of money. In addition, after the pandemic, the number of people traveling rose. Considering how the world is finally opening up to tourists, this is a great category of items to invest in.
How Do You Choose?
As D2C brands become more prominent, we're all vying to be the next big thing. However, in today's oversaturated production industry, coming up with new product concepts is tough, more so considering the large number of options mentioned above.
Look for a problem that needs to be addressed
It's critical to think about your personal challenges when coming up with new concepts for a product or service. Even if your product or service is small and straightforward, it can still be quite effective.
Find products that people are enthusiastic about
Let's be honest – what good is your online business if you don't have a driving force behind it?
You can better convey the value and mission of your product to the market if you are emotionally invested in it. In addition, telling a compelling story will help you stand out from the crowd.
Identify products with branding potential
If you want to build a strong brand, you'll need to put the time and effort into researching and getting to know your customers. Customers should be compelled to return to your business when your brand communicates with them in a way that both resonates with them and makes them want to do it again.
The sooner you get on board, the better
Getting ahead of the curve when it comes to emerging trends is a significant advantage for small business owners. SEO (search engine optimization) keywords are a great way to position oneself as a leader in selling trending items on eBay.
Cater to a Niche
Ecommerce companies that focus on specific market sectors typically find great success.
Niche segments are necessary because they resonate with a highly engaged and high converting audience. If your product solves a problem for a specific group of people, it is a terrific business idea to target them.
Now there are many factors to consider while making decisions. Do you have enough space to store products? Will shipping costs be high? But if capital is a concern, fret not. PirsCapital offers great deals to get you started on this journey. Don't let seed money get in the way of success.
FAQs
What doesn't sell on eBay?
When compared to other online marketplaces, eBay doesn't make as much money selling certain items. Even when you're just starting out selling on eBay, you may not want to offer the following.
Expensive Designer Things: Designer items, especially handbags, are frequently faked in addition to being an oversaturated market sector. Designer-inspired or low-cost knockoffs make up a major portion of these products' sales volume. It's recommended to avoid this unless you're a well-versed specialist in the field.
Food: You're best off avoiding this category due to the safety hazards linked with food items. Non-perishable food can still be sold in secure packaging.
Handmade products: Etsy is a better place to offer handmade products because of the different consumer demographics and what they are searching for. Those on eBay want amazing discounts and ease, whereas customers on Etsy want creativity and originality.
What are you prohibited from selling?
Some things can no longer be sold on eBay due to eBay's restrictions or prohibitions. This is because of legal, safety, and security issues. The following are prohibited and restricted items:
Weapons and knives
Doctor-prescribed medication
Drugs and drug paraphernalia that are illegal.
Picking tools for locks
Animals in their natural habitat
Violence and discrimination in public places
Credit cards can be used to pay for goods and services
Nicotine and tobacco products.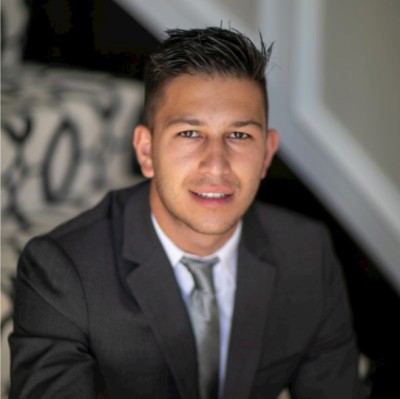 Written by: Mitchell L.
I work with companies that sell products on platforms such as Amazon, Shopify, Walmart, Ebay, Etsy, etc. I understand that every business is unique and thats why I form genuine relationships with owners so I can help them reach their goals and find success through our working capital solutions.
Ready to take control of your finance?