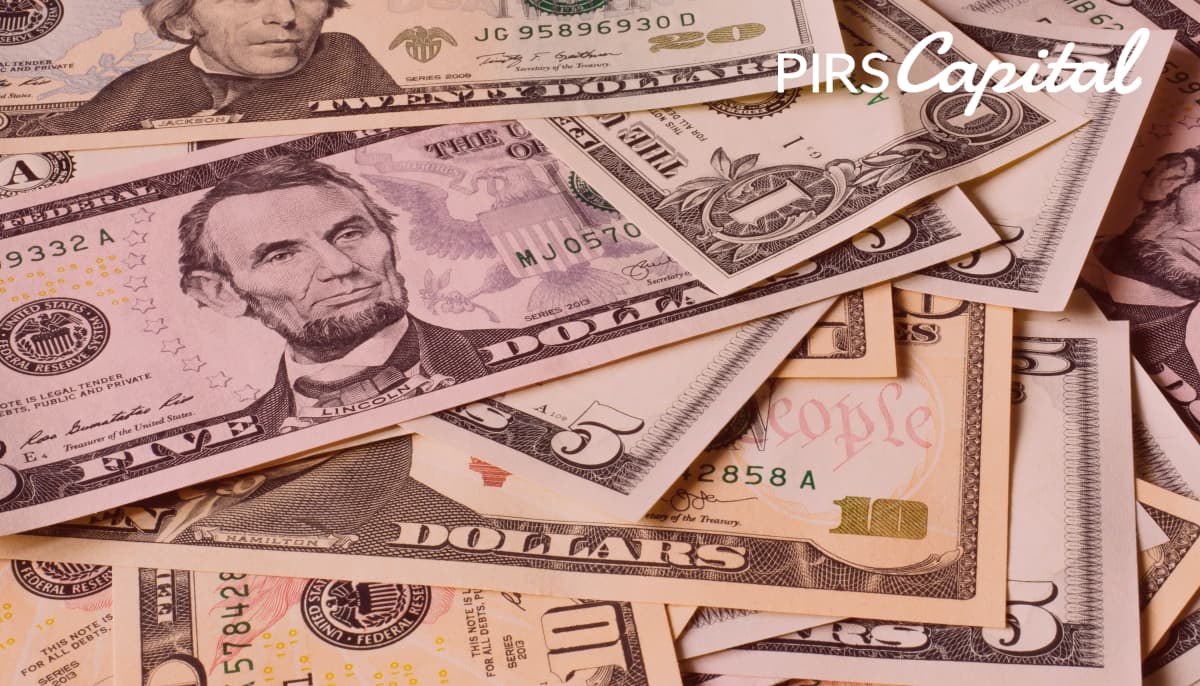 Amazon has been the leading seller of online goods across the world for a good, long while. It has achieved and retained its position at the top by being competitive and inspiring its sellers to be competitive as well. While there are many ways of doing this, the Amazon Brand Referral Bonus Program is the newest and most important program to come out. In this article, we will talk about what this is, and why you as a seller need to be aware of it. Let's get started!
Don't Wait, Become a Satisfied PIRS Customer Today!
What Is the Deal?
By participating in the Brand Referral Program, Amazon sellers have the opportunity to earn money from marketing efforts that are not associated with Amazon. For marketers to gain a financial incentive from using Amazon's platform, there needs to be only a minimal amount of visitors to the site.
Participants in the program have the opportunity to get an average bonus of 10 percent on all sales that were made on platforms other than Amazon.
The incentive is provided to registered sellers in the form of a credit that can be applied toward the affiliate fee required by the brand. Every time a sale is made through Amazon's website, the online retailer receives an Amazon referral fee.
The exact percentage can vary anywhere from 8% to 15% depending on the kind of product. Even if the buyer clicked on the advertisement a week and a half ago, Amazon is still offering the same bonus for purchases made from your product catalog.
The Amazon Associates program is available to independent merchants that do not operate under their own brand name. This can also be utilized by companies other than Amazon to monetize marketing operations that send customers to their online store.
In addition, Amazon is now making the offer to continue paying bonuses for purchases made by the same customer for up to 14 days after they have clicked on an advertisement. To put it succinctly, the Amazon Brand Referral Bonus gives a seller ten percent of their referral fee back whenever a buyer clicks an ad that is not hosted on Amazon, provided that the ad ultimately leads the buyer to Amazon, where they ultimately make a purchase.
Why Should You Join The Program?
For multichannel and omnichannel retailers, selling on Amazon is fast becoming an essential component of their business. Amazon has quickly risen to become the most popular platform for doing product searches.
However, for many vendors, Amazon is typically one of the sales channels with the lowest profit margins. When compared to other marketplaces such as Walmart and selling on their own ecommerce site, the large referral fees may limit the amount of paid advertising a seller is able to afford to invest in.
Because of the Amazon Brand Referral Program, the cost of selling on Amazon for third-party vendors is reduced and can drop to as little as 5 percent in some cases (before accounting for the cost of advertising). Because of this, selling on Amazon is a significantly more appealing option for virtually all omnichannel retailers.
No commitment or hard credit checks, apply today!
The Benefits You Can Avail Of
Not sold on the referral bonus yet? Here are some of the advantages you will be giving yourself upon signing up:
Customers frequently trust sales on Amazon more than they do sales on non-affiliated ecommerce sites, which can be especially beneficial for smaller firms. When compared to an ecommerce website, the likelihood of making a sale through an advertisement that links a customer to a product listing on Amazon is significantly higher.
Since the release of its most recent algorithm, Amazon has been rewarding sellers who direct traffic from websites other than Amazon to their listings by giving those listings higher search rankings. Amazon has also begun assisting sellers in tracking the sales they make on websites other than Amazon through a program called Amazon Attribution.
The Brand Referral Bonus will continue to reimburse sellers on their referral fees for off-Amazon traffic for any additional purchases made up to 14 days after the shopper initially clicks on the ad. This reimbursement will occur for any additional purchases made after the initial click.
Now, we know what you're thinking: do these advantages outstrip the cost of getting started? PIRS Capital is going to make your day by providing you with short loans to help you start your business.
How Do You Know If You Qualify?
To qualify for the Amazon Brand Referral Bonus, you need to fulfill both of the following requirements.
You will need a brand that is already registered with the Amazon Brand Registry. This program is not available to resellers or other merchants who do not have an officially recognized brand, therefore they will not be able to benefit from it.
You need to make sure that you are sending traffic through Amazon's Attribution system. This is a tool that is made available to brand-registered merchants in order to enable tracking and reporting on external traffic. In essence, it is quite similar to Google Analytics; however, it is tailored specifically for Amazon's external traffic.
Amazon Attribution is a system that allows Amazon to identify the traffic that you have personally driven. If you make sales from traffic that does not originate from a link that attributes them to you, you will not be eligible for the referral incentive.
The Basics of Registering
Your brand registration is the first step in earning Amazon referral benefits.
Having access to Amazon's sophisticated tools, such as Amazon Attribution (which we'll discuss in the next section), Amazon Stores, Sponsored Brands, A+ Content, and Amazon Brand Analytics, is a must if you're selling branded products on Amazon.
Check Amazon's official instructions on brand registration and apply for inclusion. In order to get your trademark, you'll have to start the process as soon as you can, because it can take a long time to get it done.
How Does it Work?
What's great about the Amazon refer a friend bonus is that they are paying you – not in cash, but in the form of reductions on referral fees, which are still important – for driving your own traffic.
You might be thinking: why they would want to do this? The answer is simpler than you might think! When you bring in your own customers, you're conducting Amazon marketing. Even more than you do, they benefit from your traffic because consumers who buy products on Amazon tend to return and buy more.
The double expense of advertising on Facebook and Google, as well as the Amazon referral fees, is why many sellers avoid driving their own traffic to Amazon. If Amazon lowers these costs, more vendors will drive visitors to the site, which is good for them.
For both Amazon and the vendors, it's a win-win situation: Amazon gets more customers in the short term, while sellers save money.
Why Shouldn't You Just Handle Sales Outside Amazon?
In the end, is it worth the effort to promote Amazon and reap the rewards of a lucrative referral program? Yes, to a large extent. Increased sales from outside Amazon can help your product rise in Amazon's rankings and become more visible, which can help cover the expense of running ads.
However, you're still renting Amazon's traffic, so bringing customers to your own site instead of Amazon will have an advantage in the long run. The following are some advantages and disadvantages of bringing traffic to Amazon versus making sales elsewhere:
| | |
| --- | --- |
| Bringing Referrals to Amazon | Bringing Referrals to your own site |
| Your traffic conversation will happen at a much higher pace. | You don't have to worry about using customers who are mainly into Amazon–you will deal exclusively with people who come for you! |
| High rankings and visibility on Amazon can serve you for a long time to come. | Your referral fees are going to be marginally lesser than what you'd get out of amazon bonus pay. |
| Thanks to you getting an FBA referral fee, they will make sure you are doing everything correctly. | With Amazon, you have to stick to a certain format and set of rules. This can be limiting. However, on your own site, you are free to do as you please and change the rules as you see fit! You have far more freedom this way. |
Using a landing page to drive traffic, collect customer contact information, and then directing them to Amazon to complete the sale, is a viable option now that the price gap isn't as significant.
Sending clients to Amazon at this stage of the funnel allows you to own your customers, establish an email list, and display your own distinctive brand identity. You then profit from the bump in rankings as well as the referral fee advantages that Amazon offers.
You may benefit from Amazon's profile while still maintaining greater control and ownership of your brand and client base than many other vendors who only sell on Amazon. This is a smart business strategy and will serve you in the future.
The Amazon Bonus Payout – The Bottomline
For some time now, Amazon merchants have been using external traffic as a secret weapon. Amazon's new bonus program may lead to an increase in the number of sellers employing traffic sources like Facebook Ads, Google Ads, influencer marketing, and even driving traffic from their own website.
Make money with Amazon's Brand Referral Bonus program if you're a brand registered with the site. It is there for you, and with just a few steps and some investment, you will be able to leverage the hugely successful machinery driving Amazon to your aid and come away with success beyond your dreams. Couple it with your own outlet and website and turn it into a winning formula!
You are only limited by your drive and desire! Sign up today and get your loan from PIRS approved to make your selling dreams come true!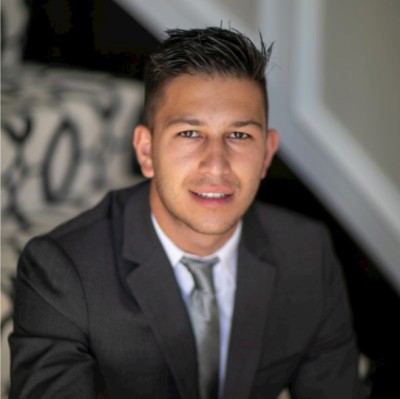 Written by: Mitchell L.
I work with companies that sell products on platforms such as Amazon, Shopify, Walmart, Ebay, Etsy, etc. I understand that every business is unique and thats why I form genuine relationships with owners so I can help them reach their goals and find success through our working capital solutions.
Ready to take control of your finance?