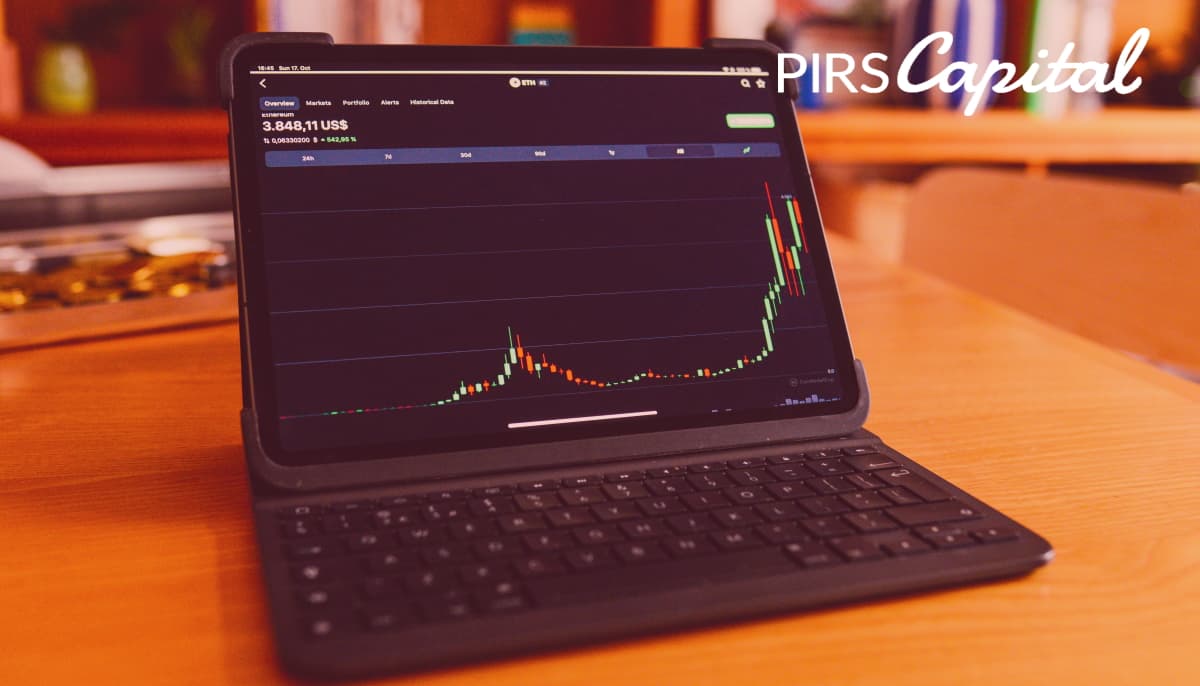 Your Guide To Amazon's Seller Fees and Repayment Charges
Selling on Amazon guarantees your items will quickly get to shoppers worldwide. But there are a few things to know before putting product pictures up.
Don't Wait, Become a Satisfied PIRS Customer Today!
How Do You Sell on Amazon
If you haven't sold with Amazon before, you'll need to register either as an individual or business account. You'll be required to supply as many details as possible regarding your business (name, kinds of products, contact, etc.) to build rapport and trust with your future clients.
Some information to provide include:
Brand logo and background. The logo needs to be up to 120 x 30 pixels for maximum impact
Accurate contact details (email and phone number you regularly check)
Bank and credit card information for punctual payments or refunds
Shipping and return/refund information to maintain client trust
Gift capabilities, if applicable
What should you avoid:
Making more than one selling account. Owning multiple seller accounts is against Amazon's policy that you can jeopardize your future selling capabilities.
Linking to a third-party or non-Amazon website
Amazon's Seller Fees
Amazon is a worldwide recognizable selling platform. It's the perfect space for business owners to boost brand recognition, expand their customer base, and raise sales. However, these advantages don't come for free. You may incur some recurring charges depending on the sort of selling account you register for.
"Individual" accounts are perfect for businesses that sell under 40 units or items in total per month. This option does not incur the monthly subscription fee but there are referral fees (more information later) and $0.99 per item selling fees.
A "Professional" account may be better for those who sell over 40 items a month. There are plenty of benefits with this option but it does have a $39.99 monthly fee on top of other fees.
Amazon acquires all applicable fees on a consistent basis, traditionally each month. The platform usually provides notice promptly, so you're not surprised by the charge.
Additional Fee Outlines
Once you're officially an Amazon seller, you could experience a variety of overhead charges and a bunch of terminologies. We aim to break down the different situations these fees may be relevant to remove the mystery behind each payment. Since we've organized this information on one page, you may want to bookmark this guide for future use.
Selling Fee
Amazon will collect a certain amount from each sale based on what the customer pays for shipping, gift wrap, etc. You will experience this charge when the item yields a sale, and you pay Amazon what it costs them to ship the product to the customer.
Referral Fee
The cost of the referral fees is dependent on what kind of product you sell. The fee is charged as a percentage of the total cost of your item and is not calculated on the return from your sale. For example, you must pay 8% of the total price for many beauty and grocery items but up to 51% for protection contracts, warranties, etc.
Closing Fee
Closing fees are sometimes interchanged with "variable closing fee". This fee is relevant to businesses who stock media items – think music, video games (including the consoles and accessories), books, etc. It's a basic cost of $1.80 for every stock sold after you send the sale out.
High-volume Listing Fee
This fee is relevant if you're selling over 1.5 million unique items that require their own SKUs. You may find yourself in this situation if you have too much stock that wasn't moved and taking up cataloging space within Amazon's listing. You would need to pay a monthly cost of $0.001 per product. The fee is only applicable under special conditions such as the SKU:
Being made over one year ago
Referring to an object that has not been sold within the last year
Not maintaining any offers within the last year
Not referring to media items (books, DVDs, music, video games, etc.)
Fulfillment Fee
As a business owner, you can complete orders through Amazon (FBA) or through a Merchant (FBM).
Under FBA, you will pay for shipping according to your item's weight and dimension – those are the only details you provide. Amazon is in charge of the rest including collecting, packing, and shipping your items. Amazon will also take responsibility for any returns, customer questions and concerns, and product storage.
That said, you will incur monthly stock storage charges according to the space your items occupy within the fulfillment centers. The charge can range depending on storage demand. For example, the rates are traditionally higher between October to December as many people prepare for the holiday season and most sellers need to finance more units.
If you do not want to pay Fulfillment by Amazon fees, you can choose FBM. With this option, you will organize and fulfill each phase of the process which can be time-consuming. Shoppers will instead pay for shipping on their end and Amazon will reimburse you with Shipping Credit.
Returns Processing Fee
If you sign up with FBA, and a shopper returns your product, your account will get charged a Returns Processing fee on behalf of the effort Amazon puts into tending towards the returns process. This is because Amazon provides free returns by covering shipping charges to move it from the customer's location back to the warehouse.
Refund Administration Fee
Each time you fulfill a refund request, Amazon will refund the referral fee that you initially paid for that transaction. This function is subject to an automatic "Refund Administration Fee" for assisting with the refund process. It can be 20% of the referral fee or up to $5 that you originally paid.
Amazon knows that by providing the platform for you, your brand will get more recognition and customer interaction than with any other selling website. More traffic on your products means more profits for you. As with most other platforms, there is some overhead to keep your seller account active. If you're unable to pay the overhead, you will be charged an Amazon seller repay fee.
No commitment or hard credit checks, apply today!
What Is an Amazon Seller Repay Fee?
If you have a "Professional Seller" account, you'll incur a monthly $39.99 charge. Your account on file will be charged—whether you sell 1,000 units that month or nothing at all. The idea behind the fee is to pay the site for any previous unpaid charges. For example, if you withdraw your account before paying off any recurring or independent fee, you will be billed a seller repayment fee.
Whether this is your first Amazon seller account or tenth, you will need to pay a fixed charge that the platform collects every month. This is on top of any other recurring fees you may pay if you're enrolled in other seller services such as Fulfillment, Advertising, Inventory services, or any of the partner programs, even for the Premium account service.
At the end of your billing cycle, you'll receive all the fees at once. During this time, Amazon will withdraw the charge from your assigned seller account. If there aren't enough funds available, say it's not a profitable month or you haven't updated inventory in a while and customers have not placed fulfilled orders, Amazon will charge your credit card on file. On your credit card statement, this charge will show up as "Amazon Seller Repay Charge" or similar.
It is worth reiterating that you wouldn't see a charge paid to "Amazon seller repayment" unless it failed to take its fee from your seller account's current balance. Unlike the previous section, Amazon repayment fees are not part of the overhead charges, but a special fee.
How Do You Avoid Amazon Repay Charges?
We've already covered most of the charges you may experience and understand it can be overwhelming to keep them in mind and avoid over-paying.
We have a few tips that may help with that, so you have more time to spend expanding and running your business.
Stay on Top of Your Selling Fees
The easiest way to track your recurring charges is to make an organized and exhaustive list of what you move in and out each month and how much that costs. There are plenty of applications or software that can automate what you could expect after inputting some information in the beginning if you wanted something more efficient than using Microsoft Excel.
Assess Whether You're Using the Right Selling Account
The more features you sign up for, the more of your profits is given to Amazon if you're not making enough monthly sales. If you're in this situation, you could consider either scaling down and choosing a selling account or appropriate features. The "Individual Seller" account does not have the monthly $39.99 monthly fee.
Automate Payments
Either set a recurring alarm or link your account to automatically be charged each month. This tip will ensure you stay on top of the charges and deal with them before you get an unexpected fee.
Can You Get a Refund on Seller Fees?
Probably not – Amazon doesn't usually reimburse their seller fees unless you show that you opened a Professional account by accident. You will need to contact customer support for this and provide as much information as possible. The refund may take a while to process.
If you have recently launched your Amazon selling business and are having a hard time staying ahead of the fees and business expenses, PIRS Capital is here to help! Reach out today to learn about our business financing options.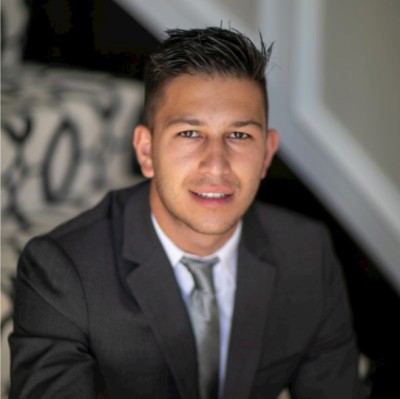 Written by: Mitchell L.
I work with companies that sell products on platforms such as Amazon, Shopify, Walmart, Ebay, Etsy, etc. I understand that every business is unique and thats why I form genuine relationships with owners so I can help them reach their goals and find success through our working capital solutions.
Ready to take control of your finance?