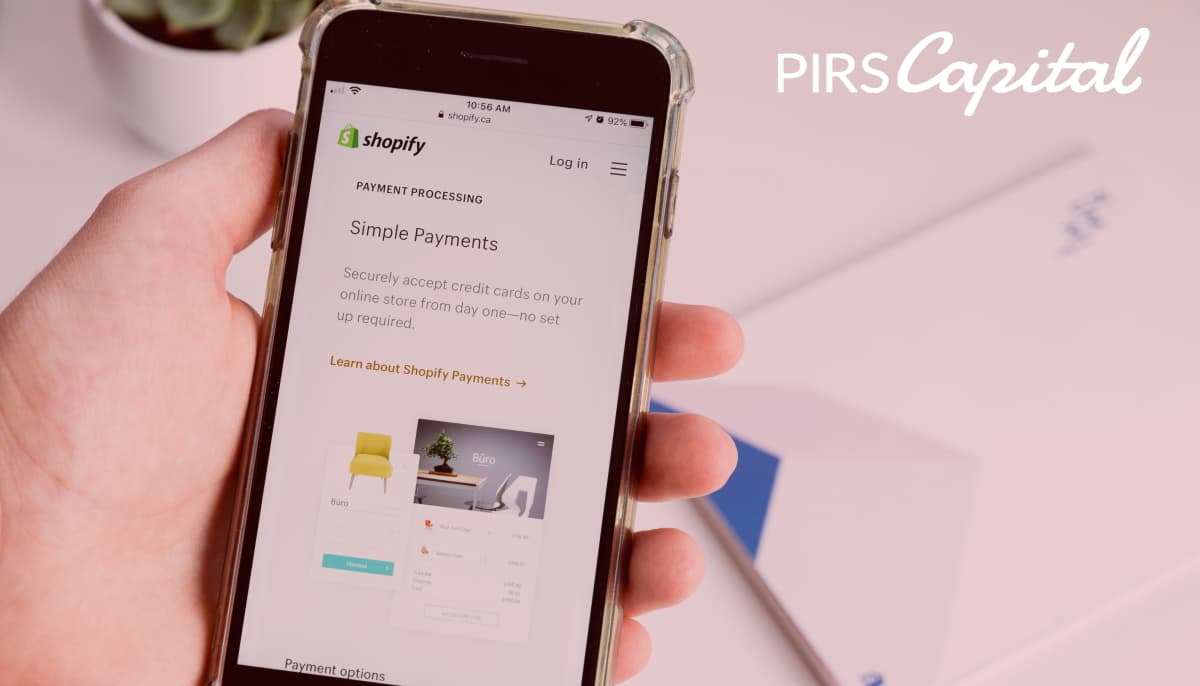 Along with the increase in demands and needs, and the advancement of online shopping mechanisms, more and more people are switching to eCommerce in availing products and services. Among the most heated debates in the eCommerce business is the tight competition between Shopify and Amazon.
The Amazon vs. Shopify showdown is one of the most heated in the eCommerce industry. For all that they have in common, both Shopify and BigCommerce are vastly different. In a head-to-head comparison of Shopify and Amazon, who comes out on top?
To choose the platform that best suits your needs, you must first grasp the distinctions between Shopify and Amazon.
Don't Wait, Become a Satisfied PIRS Customer Today!
What Shopify Has to Offer
One of the most powerful platforms for building and managing independent digital storefronts is the Shopify cloud-based e-commerce platform. Shopify's basic service levels are just as suitable for small businesses as they are for large corporations, such as Kylie Cosmetics, Tesla, Budweiser, and Nestle.
Over 70 professionally-designed templates are available for users to pick from, and they can alter them as they see fit using Shopify Payments, the platform's built-in payment processor powered by Stripe that is integrated into the platform.
There are numerous store and customer management tools that can be used, including social media integration, discount programs (gift cards), safe data storage for customers (including Amazon's fulfillment centers), and much more.
If Shopify doesn't provide the answer you need, you can certainly find it in the Shopify App Store, which gathers thousands of Shopify-compatible apps. If you need to sell your products in person as well as online, you can utilize Shopify POS.
Shopify or Amazon: How Do They Differ?
Even though both Shopify and Amazon charge a monthly fee to let you sell things online, they operate in quite different ways.
Distinguishing an eCommerce Platform From a Marketplace
Shopify is an eCommerce platform, whereas Amazon is a marketplace. That's the main distinction between the two. You can establish your own online store using Shopify, while you can sell on Amazon's marketplace with other vendors.
Selling on Shopify vs. Amazon: What to Expect
Shopify allows you to construct websites for your brand with your own domain name and front-end design customization. Your originality will help to distinguish you from your competition and help you to advertise your brand.
For Shopify-based firms, growth in 2019 was 50 percent higher than the industry average of 21 percent.
Selling through Amazon, on the other hand, is comparable to having a booth at a market. Customers will use the Amazon website in the same way they use eBay to find what they need. Listed products from various vendors, including yours, will display on the page.
As a result, customers will have a harder time telling your store apart from the competition. It all boils down to your price and customer reviews when it comes to determining whether or not buyers will buy your stuff.
Amazon Webstore is the name of the company's comprehensive e-commerce platform. It works just like any other cloud-based eCommerce platform, with the added benefit of being able to interface with Amazon services like Fulfillment by Amazon, Amazon Prime delivery, and Amazon Product Ads.
Are you short on funds? PIRS Capital can help you with your Shopify business funding.
Which Should I Choose: Comparing Shopify vs. Amazon FBA Offers and Services
By now, you roughly have an overview of what each platform has to offer. This section will further discuss the offers and services offered by Shopify and Amazon FBA. These will be compared according to the following criteria:
Pricing
Traffic and Revenue
Ease of Use
Store Customizability
Order Fulfillment
Shipping and Dropshipping
Cross-selling integration
Payment methods
Support
Designs and templates
Marketing
Ecommerce Features
Pricing: Which Is More Cost-Effective—Shopify or Amazon FBA?
Before spending money on software or services, business owners frequently want to know how much they'll have to pay for them. It's critical to take into account what each product's price entails. It is also worth evaluating whether you are paying less to gain more.
Pricing on Shopify
Creating an online store with Shopify is simple and inexpensive, and you don't need any prior coding knowledge to get started. One can easily avail of Shopify services sold at reasonable prices.
The Basic plan is $29 a month, whereas the standard Shopify plan costs $79 a month, and Advanced Shopify costs $299 a month. Prepaid yearly or biannual subscriptions are eligible for discounts. Features and services for each plan are detailed below.
🪙 Shopify Basic Plan ($29 per month)
The monthly price is $29 plus transaction fees.
All sales that do not use Shopify payment incur a 2% transaction fee. This is in addition to the costs charged by credit cards.
Two staff accounts, an online store with a blog, 24/7 support, discount codes, manual order creation, SSL certificate, fraud analysis, limitless product listings, third-party POS, and hardware support, among other things, are all included.
💵 Shopify Plan ($79 per month)
The monthly price is $79 plus transaction fees.
All sales that do not use Shopify payment incur a 1% transaction fee, plus credit card fees.
You get five staff accounts, as well as everything else included in the Basic package. Gift card choices, USPS Priority Mail Cubic rates on qualified shipments, professional reports, register shifts, and more are all included.
💰 Advanced Shopify Plan ($299 per month)
Shopify charges $299 per month for this package, plus transaction fees.
All sales that do not use Shopify payment incur a 0.5 percent transaction fee, plus credit card fees.
Everything is included in the Shopify plan, including 15 worker accounts. You also have a report builder and shipping charges calculated by a third party.
Along with the aforementioned packages, Shopify provides two more: Shopify Plus for high-volume businesses and Shopify Lite for startups.
Vendors can choose from a wide range of choices on Shopify. It gives you a lot of room to grow your e-commerce operation. Costs on Amazon are largely determined by the individual sellers. To put things into perspective, it's difficult to estimate the total cost and budget.
A free FBA profit calculator will help you evaluate costs and profit margins to see if the service is right for your business.
Pricing on Amazon
Amazon's low selling price of $0.99 per unit is enticing to individuals and small enterprises alike. There are transaction fees that might range from 8 percent to 45 percent depending on the product type. Getting your products in front of a larger audience may be a benefit of having access to billions of motivated buyers.
Amazon has two pricing packages:
🪙 Individual sellers package (99 cents per item sold):
Note that this package does not require a monthly fee and takes a percentage of income. Users can add new products to the Amazon catalog and use Fulfillment through this plan. Amazon recommends this strategy for sellers who are testing their products.
💵 Professional sellers package ($39.99 per month):
This package is suitable for sellers who have been using the platform for quite a while now. The API integration, on-site advertising tools, and the ability to add numerous users are all included in this package.
Additional selling fees, such as referral fees and fulfillment fees, must be paid in addition to Amazon plans.
Referral fees: Depending on the product, Amazon charges a referral fee of up to 8%. Referral fees are based on the type of product you're promoting.
Fulfillment fees: Depending on whether you choose to ship your items yourself or use Amazon's FBA, the shipping costs will vary. Amazon only charges for shipping books, music, video, and DVDs if you do your own order fulfillment.
Amazon bases the FBA cost on the volume and weight of your shipment. If you use FBA, Amazon will also charge you for storage.
Other fees: Additional charges may be incurred in some circumstances. High-volume listing fees, for example, are an example of a fee you may have to pay. A monthly fee of $0.005 per eligible listing will be charged by Amazon if you have a large number of active, non-media listings that have not sold in the previous 12 months.
No commitment or hard credit checks, apply today!
Traffic and Revenue: Which Is Visited More by Customers?
Shopify processed orders worth $79.5 billion in 2021. In comparison, Amazon made $82.3 billion in the fourth quarter alone. Amazon also gets more monthly visitors than Shopify, with roughly 197 million versus 56.5 million.
Amazon is considerably larger, and it receives a substantially higher volume of website visitors. On the other hand, competition is much fiercer in the former. Because of this, the number of paid advertisements that can be found on Amazon has greatly increased over the years.
Ease of Use: Which Is More Convenient to Use?
As a business owner, you certainly don't want to deal with technological issues while selling on your eCommerce platform. It's a good thing that Amazon and Shopify are both simple and easy to use.
Is Shopify Easy to Use?
You don't need to know how to code to use Shopify because of its drag-and-drop interface. To begin, you must create a Shopify profile. By dragging and dropping media components onto a website, you can change the page's layout, colors, text, and more.
Designing your online store is a breeze because of the user-friendly interface and helpful visual clues. Everything you need is displayed on the left sidebar.
Is Amazon FBA Easy to Use?
To open a store on Amazon, all you have to do is follow the set-up stages. Finally, you'll need to input your information about the products, which contains the SKU (product identification), offer specifics (pricing, shipping choice), product details (name, brand, etc.), and search phrases, and you're ready to start selling.
Amazon has tools that make selling easy and uncomplicated while you're doing it. For example, the Amazon FBA service eliminates the need for you to handle deliveries.
Store Customizability: Setting Up Your Store on Shopify vs. Amazon FBA
Shopify's free and paid themes allow you to express your brand in a variety of ways. There is a slew of add-ons available for your website that will enhance the user experience for your visitors as well.
In a similar way to eBay storefronts, Amazon allows merchants to build a storefront for their businesses, however, these are not as customizable as Shopify stores.
Sellers' ability to make changes to their websites is severely restricted on Amazon's platform. As a result, optimizing your ad is critical. To have a chance in a highly competitive market, you'll need to use the greatest images and words to describe your goods.
Enhanced Brand Content (EBC), generally known as A+ Content Manager, is available on Amazon as well. Sellers can use this free option to set their listings apart from those of their competitors and to show the value of their own brand. Essentially, it allows companies to better communicate with their target audience by telling their narrative.
However, the Amazon EBC is not open to all retailers. You must be included in the Amazon Brand Registry and hold a trademark registration in order to participate.
Order Fulfillment: Shopify vs. Amazon
When sales increase, you may want to focus on more than mailing packages. For this, you'll need the services of a third-party logistics provider.
Amazon FBA takes care of this for you if you utilize Amazon to sell your product. Uncle Jeff has a global network of warehouses and tens of thousands of personnel who are dedicated to getting your products to customers who order them through the platform.
Third-party sellers benefit greatly from this arrangement because they only need to send their products from the factory to the warehouses and handle business from the comfort of their own homes, all while sitting in front of their computers.
However, there is no such thing as a free lunch, as you would need to cover some additional expenses. Sellers must pay FBA fees and FBA storage fees to take advantage of this amenity, though.
The Shopify Fulfillment Network, on the other hand, was just launched by Shopify recently. The platform's initial attempt to compete with Amazon's fulfillment services isn't as simple as Amazon FBA.
Even non-Amazon merchants can use Amazon's warehouses and fulfillment services thanks to a scheme offered by the online retailer. The Amazon Multi-Channel Fulfillment is what you see here in this screenshot. Shopify store owners can use this service instead of the Shopify Fulfillment Network if they like.
Shipping and Dropshipping on Amazon vs. Shopify
A crucial element of running a business is figuring out the best ways to get your items to your clients. Your clients will be able to select their preferred way of delivery during the checkout process if you have already decided on the delivery methods you'll use before accepting your first order.
Shipping on Amazon
There are basically two ways to ship things with Amazon. You can ship it by yourself. Alternatively, you can send them through Amazon FBA and have them delivered directly to your customer's doorstep.
FBA is a great choice for some businesses because it provides product storage for merchants and allows shoppers to get their purchases in a few days via Amazon's 'Prime' service (this is a delivery method that many consumers love). In exchange for this convenience, there will be some additional costs.
Shipping Products with Shopify
There is a wide selection of alternatives accessible to you when shipping your own products through Shopify.
You can connect your Shopify store to a third-party fulfillment provider (including FBA – more on this in a moment) if you don't want to deliver your products yourself.
An alternative you can consider is dropshipping.
Dropshipping is a method of selling things in which no products are made, stored, or fulfilled by the seller. When a customer places an order with your online store, you send the order to your supplier, who then ships the product on its way to your customer.
Dropshipping on Shopify
There are 449 dropshipping apps and suppliers that can be connected to your Shopify business, and there is no major investment required for this.
To fulfill orders via Shopify, you can use Amazon's FBA service, but you'll have to pay for a third-party integration to do so.
Dropshipping on Amazon
With Shopify, dropshipping is a breeze, but with Amazon, it's not that simple. To a certain extent, you can dropship through Amazon, although there are certain important constraints and additional costs:
You can't ship straight to your customers from retailers you're working with (i.e., the supplier will have to send goods to you, and you forward them on to your customer).
Packing slips, invoices, or anything else that includes a vendor name or contact information other than your own cannot be shipped with orders.
Because Amazon takes a percentage of your dropshipped sales (between 10% and 15%), your profit margins can be significantly lower.
Cross-Integration: Connect Shopify to Amazon
When comparing Shopify and Amazon, you don't have to choose between the two platforms. You may sell Amazon products on Shopify by linking the two platforms and cross-selling.
Shopify's drag-and-drop app integration allows you to take advantage of the combined capabilities of both platforms. You may also use the platform's built-in email feature to communicate with customers depending on their shopping habits and preferences.
In order to sell on Amazon, you may easily connect a Shopify store. To be clear, an Amazon/Shopify integration isn't free. For this feature to work, you must have a paid Amazon Professional Seller account in addition to your Shopify membership. Selling Partner APIs are another set of Amazon services.
You may have the best of both worlds if you use Shopify and Amazon to sell your products on the world's largest online marketplace. Integration and applications have additional costs, but they may be worth it in the long run.
Payment Methods: Which Supports More Options?
Customers will be able to acquire your products more easily if you offer a variety of payment alternatives.
Shopify Payments, a feature available only through Shopify, eliminates transaction fees. Third-party service providers are an option as well. Over 100 credit card payment providers are available, as well as direct and external sources.
It's also possible to pay with a variety of methods on Amazon. You may use points to make purchases, and the currency converter is a useful tool for selling to customers around the world.
Shopify vs. Amazon: Which Has Better Support Services?
Having a good support system is also an important consideration in choosing an eCommerce platform.
Support on Shopify
With this hosted option, you'll get prompt and courteous service. To get help with Shopify issues, you can ask professionals and other users on the platform's forum, or you can peruse the documentation and video tutorials on the site. Shopify's Changelog is a good place to find out about new features.
Additionally, Shopify Help Center offers round-the-clock live help by email, live chat, and phone. You can expect a response from the support team in a matter of minutes.
Support on Amazon
Amazon, like Shopify, features a forum where users may ask questions and obtain answers from other users. Frequently Asked Questions and Answers can be found in the platform's Help Center. If you'd prefer to speak to an Amazon customer service representative directly, they offer 24/7 email, live chat, and phone help.
Shopify vs. Amazon: Which Offers Engaging Design?
You don't want to lose consumers because of poor design, do you? Fortunately, both Shopify and Amazon provide you with attractive layouts for your online store. Shopify, on the other hand, offers more design latitude than Amazon.
Themes and Designs on Shopify
There are 81 Shopify themes to pick from, 10 of which are free and the remaining 71 are premium.
In order to establish a unique brand image, you can alter and personalize your theme design. By using the theme editor, Shopify users may quickly and simply alter the template.
Toolbars allow you to adjust your settings and add and remove items using the theme editor, which includes a theme preview. Liquid — Shopify's Template Language – is another way to customize your storefront appearance. It interacts with the HTML, CSS, and JavaScript of your theme.
Designs and Templates on Amazon
It's unfortunate that Amazon doesn't allow you to customize your storefront as much as you'd like to. There is a consistent look and feel to all Amazon pages, making it easy to tell them apart from your own. The product detail page can be customized using only three different templates. Content and images can be added to the site, but you cannot alter the design.
In addition, your products are shown alongside those of your competitors on the homepage. Your establishments will have a difficult time attracting new customers if they use this method.
Shopify vs. Amazon: Which Has Better Marketing
Marketing is a necessity if you want to reach your potential clients when selling online.
Marketing on Shopify
Shopify gives you a slew of advertising resources (like Helium 10). Shopify provides a minimal set of SEO options for users to optimize store-level content to ensure higher SERP rankings. Edit meta tags, add alt text to photos, set 301 redirects and auto XML sitemaps, and so forth
However, URLs can't be completely customized by users. To top it all off, numerous authors, simple tags, and customized SEO factors are all available on Shopify.
Additionally, Shopify Email makes it simple to conduct email marketing campaigns. This program contains a report generator and ready-made email templates like any other email marketing app. There is a limit of 2,500 emails that you can send out for free.
The Shopify interfaces with Google and Facebook allow you to easily create ads for these networks. It's always possible to install other Shopify marketing apps if these products fail to meet your needs.
Marketing on Amazon
Your potential customers will instead visit Amazon and look for the things they are interested in. Because of this, instead of focusing on Google SEO, you should concentrate on Amazon SEO in order to achieve the highest possible position in search results. This can only be accomplished by enhancing the content and search terms in your product information.
Many marketing tools are available on Amazon, as well. The Amazon DSP is a demand-side platform that lets you buy display, video, and audio adverts both on and outside the Amazon platform. For example. It's also possible to broadcast live videos from Amazon that are interactive, shoppable, and ad-free.
Shopify vs. Amazon: Which Has Wider Ecommerce Features?
Looking into the eCommerce features and services of each can also help you determine which platform will be more worth your costs.
Ecommerce features on Shopify
Shopify has the following eCommerce features to make your experience efficient and convenient:
Shopify product management: You can import CSV files or use your back-end interface to add new goods. There is a simple way to enter the product information, and you can even categorize your products.
Shopify inventory tracking system: You may avoid selling out-of-stock products with better inventory management. Sub-categories on Shopify, on the other hand, require the installation of apps. Additionally, the Shopify default system only allows for three product versions and a maximum of 100 possible configurations per product.
Abandoned cart recovery: All pricing plans include this functionality by default. Customers who abandoned their shopping carts can be contacted through email if you use this feature to track down the reasons why. In addition, Shopify provides capabilities such as tax calculation automatically, logo creation, and QR code generation.
Ecommerce Features on Amazon
You can easily manage your products on Amazon as well.
Using Amazon's dynamic listing tool, you can add new products one at a time. You can use Amazon's Inventory File Templates, which are editable in Excel, if you want to add a lot of products at once.
As soon as you've added a product to your seller account, you may easily add variants to it. Only Amazon is permitted to sell digital content, therefore you can only offer physical goods and services that can be distributed.
Just like Shopify, Amazon has a lot of tools to help you sell online. You could, for example, use FBA to let Amazon store, package, and ship all of your products. With Amazon FBA, all you have to do is send your items to Amazon's warehouse. Amazon will pack and ship your items for you whenever a customer buys something from you.
Additionally, Amazon makes international selling a cinch. If you want to switch languages in Seller Central, you can do so with the Seller Central Language Switcher. If you already utilize Amazon's Fulfillment by Amazon, you can use the same inventory pool to manage online sales through other channels.
Overall, both Amazon and Shopify offer a wide range of useful eCommerce tools and services.
Shopify vs. Amazon: Appeal to Customers
If you're using Shopify, you'll need to develop a distinct identity for your firm. This necessitates the use of marketing to expand your clientele.
Amazon, on the other hand, takes care of the SEO and email advertising for you. If you have millions of visits a month, the odds are on your side. Customers arrive at Amazon with their eyes wide open and their wallets ready to swoop in.
Final Thoughts on the Shopify vs. Amazon Debate
The most popular e-commerce platforms are Shopify and Amazon. With respect to the fees imposed, each one has advantages. Your business goals and the degree of control you desire should be taken into account when deciding between selling on Shopify and Amazon.
Shopify is the clear winner if you're motivated to do your own marketing. It's a great option for business owners who want to maintain control over how their items are promoted, and it doesn't require any coding skills.
Amazon, on the other hand, may be a better option if you're looking for immediate access to an established consumer base.
How much time you have available for marketing, how much control you want, and your goals for growth are all factors to consider when choosing a platform for your business.
PIRS Capital will help finance your business so you can make critical upgrades. Reach out to PIRS Capital today to learn about your funding options.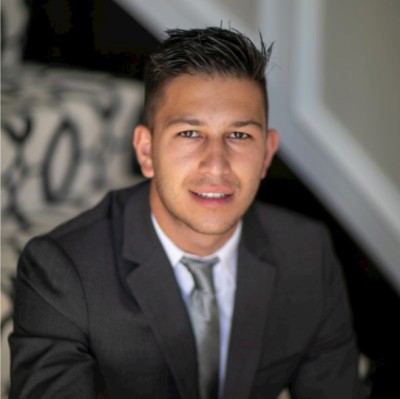 Written by: Mitchell L.
I work with companies that sell products on platforms such as Amazon, Shopify, Walmart, Ebay, Etsy, etc. I understand that every business is unique and thats why I form genuine relationships with owners so I can help them reach their goals and find success through our working capital solutions.
Ready to take control of your finance?