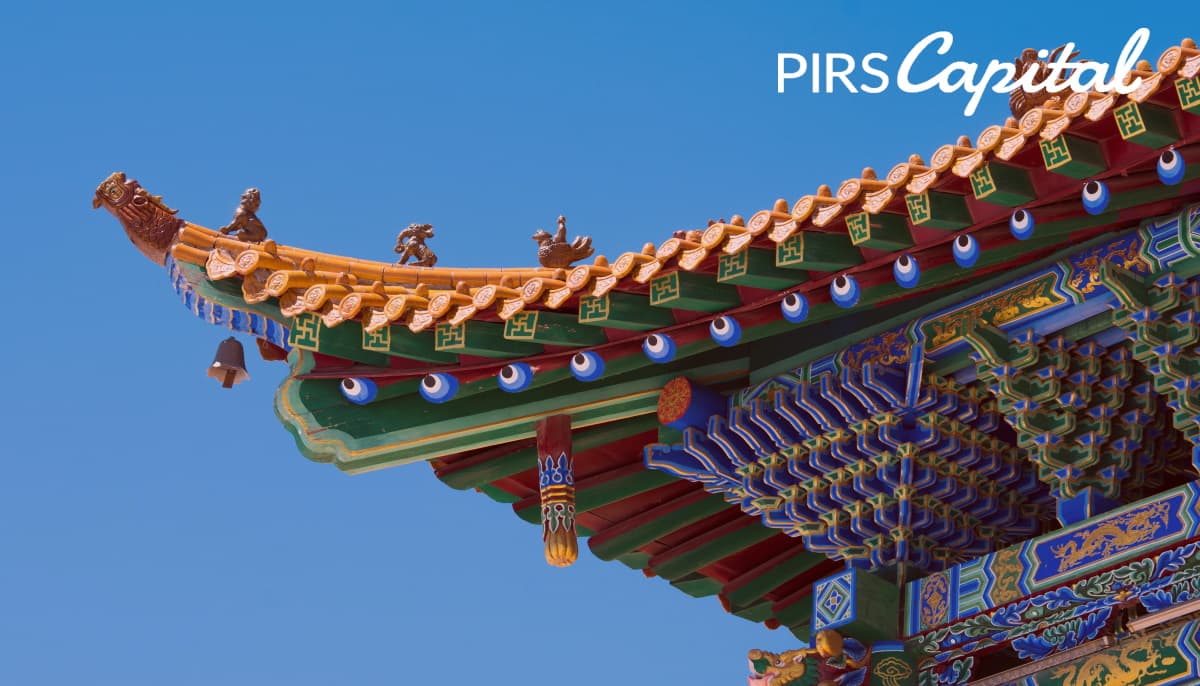 Alibaba is an e-commerce platform where businesses buy things in bulk to resell online or in a physical store — as opposed to typical e-commerce platforms like Amazon, where customers make one-off purchases.
Because of Alibaba's global network of suppliers, even small businesses may find high-quality goods at deeply discounted costs. "Can I buy from Alibaba and sell on Amazon," is a common question, and we will answer it in this article.
Don't Wait, Become a Satisfied PIRS Customer Today!
But, Why Alibaba?
Due to Alibaba's user-friendly site and inexpensive costs, many Amazon sellers use it to source products. China is home to most of the manufacturers you'll find on the platform because it's a cheaper place to do business than, say, the United States or Canada. Thousands of suppliers are available to sellers right now via Alibaba's search function for the products they're looking to sell. So the question is: how to sell on Amazon from Alibaba?
Is It Legal?
Yes, reselling from Alibaba on Amazon is legal. With this method, you don't even need an LLC to sell on Amazon FBA. Suppliers from Alibaba sell products to merchants like you, including private label sellers, in this process. It's possible to profit by reselling things from Alibaba on Amazon. In order to reap the rewards of this, you'll need to implement sound tactics.
Reselling Products from Alibaba Has Its Risks
The risk-to-reward ratio is quite high, despite the fact that this business model is lawful. An Amazon account suspension for the rest of your life can be the result of a single typo. It is therefore vital to perform your investigation before sourcing things from Alibaba in order to eventually sell them on Amazon.
There are a number of possible hazards to consider when selling on Amazon from Alibaba.
It's possible that other people will buy your original concept.
Counterfeiting or infringement of intellectual property rights (IPI) may be involved.
Alibaba has a reputation for shady vendors, and you may end up being conned.
Hundreds of other merchants are selling Alibaba products, making the market saturated.
Seller metrics can suffer if the quality of the products supplied by your suppliers declines.
Safe and Successful Selling Methods
Buying from Alibaba and selling on Amazon as a whole, you must exercise caution. Knowing the "rules of engagement" will help you mitigate the dangers of reselling from Alibaba to Amazon.
The following steps will show you how to manage your Alibaba inventory and sell it on Amazon:
Take a close look at the import and freight processes in detail.
Reselling toys without CPC certification is a felony.
Make a few trial purchases from a reputable seller.
Do your homework before buying the item. Buying name-brand things is a waste of money because they are all fakes.
For FBA orders, inspect the customs before shipping them Carry out all post-shipment duties, as required by law
It takes longer to read the fine print before starting anything but it saves you from trouble. At the end of the day, you're in this to make money and not go behind bars on a technicality.
What Kinds of Things Can You Find on Alibaba?
In short, everything. From bobbleheads to electronic accessories. Although the latter isn't advised, you can still get a wide variety of items but you need to find your niche. Make your own private label goods with Alibaba if you want to stand out from the crowd. It's easy to find suppliers on Alibaba if you have your own custom logo and/or product design specifications.
Don't buy branded things from Alibaba. Alibaba is home to a slew of trustworthy vendors, but there are a few who are out to sell knockoffs of popular brands like Disney and Nike. You won't realize the products are labeled 'Disknee' and 'Nuke' until it arrives on your doorstep. It is a crime to sell counterfeit items on Amazon. If you violate Amazon's anti-counterfeiting policy and try to sell counterfeit goods, your account will be permanently suspended.
No commitment or hard credit checks, apply today!
How Secure Is Alibaba?
As a general rule, buying on Alibaba is quite secure. However, you must be careful of counterfeits, payment schemes, and suppliers who send high-quality samples but low-quality bulk purchases through Alibaba. A substantial order from a provider necessitates verifying the legitimacy of the organization you're dealing with before placing your order.
Alibaba is a marketplace where sellers compete for your business, just like Amazon. As a result, you must speak with several vendors and request samples before finalizing a purchase.
To ensure the safety of your payment and credit card information, Alibaba provides a secure payment interface for all transactions. You can also get your money back if your order isn't dispatched on time, or if the quality of the goods isn't up to par with what you discussed with your supplier.
Your money is safe and secure as long as you use Alibaba's payment system.
Pick the Right Alibaba Vendor
This is where it truly begins. To use Alibaba to sell on Amazon, you need to pick a vendor you can trust in the long run to keep your business afloat.
Quality: Good items lead to satisfied customers, and satisfied customers lead to favorable ratings! Be on the lookout for high-quality products that fit your requirements. The best way to determine a supplier's quality is to request samples of their products. This gives you the opportunity to touch and feel the goods in person, as well as test it out with close friends and family members, before making a final decision.
Communication: Do you get a quick answer from the supplier, or do you have to wait days to hear back? You should also look at their response to your questions. Was the data presented in a comprehensible manner? It appears that they have an effective means of communicating with potential customers. Contact another supplier if you have to keep going back and forth to receive an answer.
Experience in the industry: When was this supplier or manufacturer established? Is it possible for them to make a product to your specifications? Product certifications may be required. Is there anything else they can make? All of this information may be gleaned from Alibaba's listing for the company. Information about the company, items offered, certificates, quality assurance procedures, and contact details are all commonplace on storefronts.
Price: One of the most common motivations for retailers to source products from other countries is because of the lower cost. When it comes to pricing and product options, you have a greater selection of options to pick from. Remember, a lack of profit margin might result from overpriced products.
Next, Ship the Products To Amazon!
How to get products from Alibaba to Amazon? You'll then need to ship your products to an Amazon FBA fulfillment facility to get started with the selling process. Since the first cargo is likely to be small enough for air freight rather than sea shipment, new sellers can normally go through a supplier to arrange delivery.
When it comes to Alibaba to Amazon FBA delivery, Alibaba vendors are well-versed and can help you make the right choices. Typically, the delivery costs will be included in your invoice from the courier service, such as FedEx or DHL.
It is recommended to utilize a freight forwarding provider if your consignment weighs more than 200 kg (440 lbs). Sea shipping, customs clearance, and packing are just some of the services they may provide for you. If you're shipping by sea, it's best to use a freight forwarder to simplify the process.
Please note: A listing is required before your products may be sold on Amazon. Let's get started with creating your Amazon listing, assuming you already have one set up. The listing must be completed before shipping straight from China or other countries to FBA.
Ready To Start Selling?
Okay, you've got your items, have set up your Amazon merchant page, and are ready to go! There isn't much else for us to teach you. Your next guru is going to be the sales experience on Amazon itself. Learn to strategize product pricing and keep a track of inventory. Initially, your sales will ebb and flow, but once you find your ground and understand the Amazon and Alibaba algorithms, it will be a piece of cake to develop your brand.
Reach out to PIRS Capital when you're low on funds for your inventory. We will find a suitable payment plan that will benefit you and your business. So go make money with Alibaba on Amazon!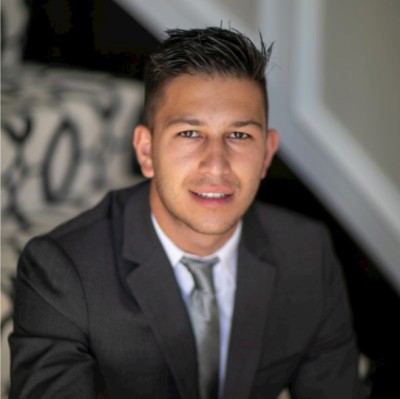 Written by: Mitchell L.
I work with companies that sell products on platforms such as Amazon, Shopify, Walmart, Ebay, Etsy, etc. I understand that every business is unique and thats why I form genuine relationships with owners so I can help them reach their goals and find success through our working capital solutions.
Ready to take control of your finance?