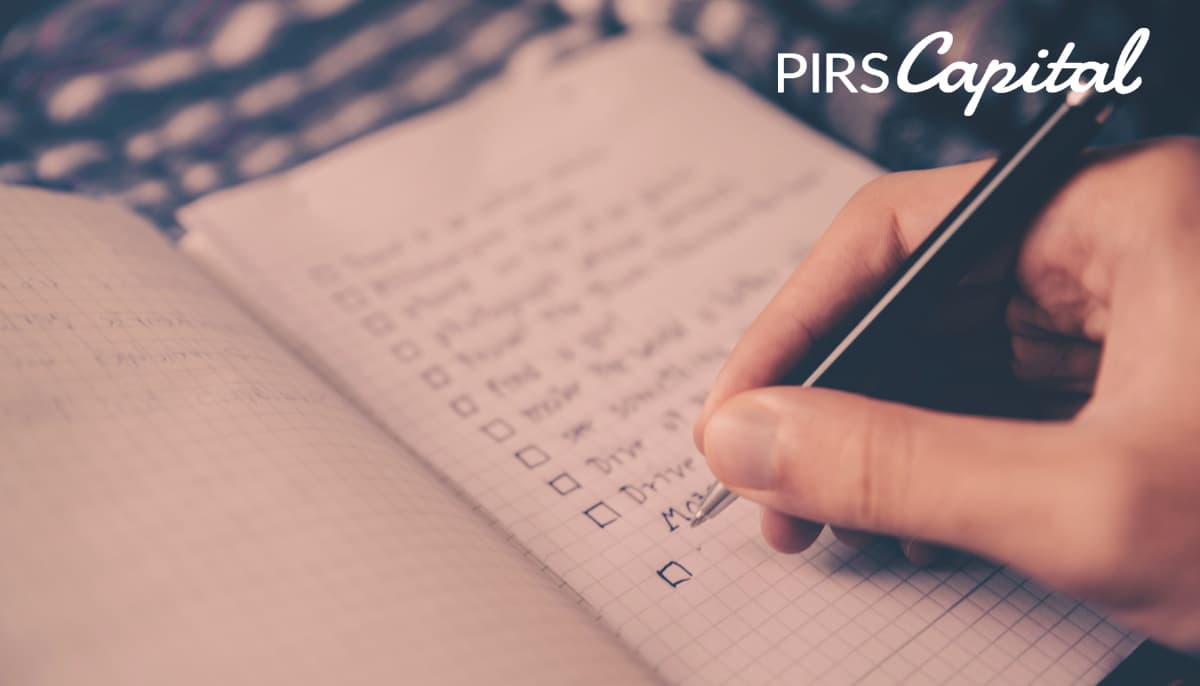 In order to avoid the hassles of gift-giving, you can tap into a vast population of internet shoppers who prefer to shop online rather than in person. In our post, we explain how to create an Amazon wishlist and how to use them. The search for unique gift ideas begins months before the holiday season ever arrives, and it never ceases. Amazon came up with a clever workaround for this. On the Amazon website in 1999, Amazon came up with the concept to allow its customers to construct a wishlist. Create a wishlist of Amazon products that you'd want to receive as a gift and send it to your loved ones via this service. It is possible for anyone with access to the list to select and purchase any present from it and have it delivered to your doorstep!
Don't Wait, Become a Satisfied PIRS Customer Today!
Getting Started With a WishList
Login to your Amazon account. Don't get distracted by the offers and items they have on sale currently and focus on how to make an Amazon wishlist.
Hover your cursor over your account, and a drop-down menu will have the "Create a wishlist" option. Click on it.
A pop-up will ask you to give this list a name. Type what this list is for and click on the "Create List" button.
Great! You've created a wishlist — now, it's time to customize it.
There are a variety of customization options available in the Manage List window. Among them are:
It's your choice whether or not you want to make your Amazon wishlist public, private, or shared (only specific people can view it).
You can permit Amazon Echo or other Alexa-enabled devices to add goods to your shopping list via voice commands.
The address to which things purchased from the list will be shipped once they have been purchased.
If you want to be notified of purchases, you can change the necessary settings accordingly.
"Delete List" is one of the Amazon wishlist buttons at the bottom. Unless you want to start over, avoid this at all costs.
Make sure you save the changes you've made when you're done before you move on.
What's Next? Adding Items!
We've arrived at the most exciting section of this article. You currently have nothing on your wishlist and the good news is that it's a straightforward fix. Adding items is as simple as clicking on the item to reveal its details, clicking the arrow beneath "Add to wishlist," and selecting the wishlist you'd like to include it in.
If you have multiple wishlists, make sure you specify which one you want the item in. If you've made a mistake, return to your wishlist, identify the item you no longer want, and click Delete Item to remove it before your significant other notices.
How To Share an Amazon WishList
In order to send your list via the desktop website, login to your account if you haven't yet. Go to your wishlist, you now know how to navigate there. Once on the wishlist page, simply click on the +Invite button to send it to a friend.
You can decide whether or not to allow others to make edits on your shared list.
You must choose "View and Edit" in order to allow others to make changes to your wishlist. Select the "View Only" option if you want them to be able to see the list but not edit it. Last but not least, copy the wishlist URL by clicking on "Copy Link" at the bottom of the page. You'll be able to copy it, paste it, and send it to anyone, anywhere.
The option to "Invite by Email" can also be used to get a pre-written email that you can share with anyone. This is a safe way to have it documented to re-send it to someone else as well.
Sharing on the Mobile App
On your app, at the bottom-right corner of the screen, you will find three horizontal lines that you can tap on. It will open a menu. Make your selection from the drop-down menu: go to "Your Things," and click on "your wishlist."
Select whether or not you want the people you share the list with to have editing privileges by clicking the +Invite button. You must choose "View and Edit" in order to allow others to make changes to your wishlist. In order to view only, use the "View Only" option.
Now, how to link the Amazon wishlist to your phone's clipboard? Select "Copy Link," and you'll be able to copy, paste, and send it. The link can also be shared via text message or email just like the PC version.
No commitment or hard credit checks, apply today!
How Do Amazon Merchants Use the wishlist Feature?
Sellers can use these wishlists to better understand their customers' purchasing behaviors. Amazon SellerApp provides a function called "Most Wished," which aids sellers in coming up with new product ideas. Sellers can utilize this function to get a sense of what products are in demand and how well they're doing in terms of their opportunity score.
The opportunity score sheds light on the product's demand and profit margin, as well as other crucial aspects like competition, overhead costs, and so on. Following are some of the advantages of using the wishlists to make sales strategies for your FBA store.
Direct connections with the buyer
1 Sellers on Amazon that want to build a strong relationship with their consumers often communicate with them on social media channels. This not only gives vendors fresh ideas for things but also allows them to get feedback from customers on how they feel about certain products they have purchased. It is critical for a seller to engage customers in the process of selecting new products and managing current ones, and wishlists are an excellent way to do this.
Reductions in prices
2 Customers who have things on a wishlist can receive notifications when the price of those items reduces. Adding products to a wishlist can be a sign that a buyer isn't quite ready to make a purchase just yet. Price reduction alerts thereby encourage customers to purchase the product, resulting in additional sales for the seller.
Product development and market studies
3 The "Most Wished" list on Amazon is helpful for sellers who are trying to figure out what things to sell. What people are looking for and what people are currently purchasing can be seen by clicking on it. Sellers can determine what they wish to sell by analyzing the cost and attributes of these products.
Ideas for presents
4 The best present ideas for loved ones are usually sought out by purchasers on special occasions. There are a number of ways you can keep your customers informed about the latest holiday deals, discount offers, and gift bundle ideas. Shoppers are more likely to make a purchase if they see these offers and decide to add the items to their wishlist and then to their shopping cart.
Publicity and advertising
5 Marketing and promotional efforts must be undertaken consistently by a seller. If you want to get your audience to post goods from their wishlists on social media, you may utilize your marketing content to do so. With contests, you may do market research on new items as well as increase sales of the products you already have by interacting with your target audience.
A seller's marketing strategy can reach a wider audience by including Amazon wishlists. Even if you're just starting out as a vendor, this is a useful function. If your strategy falls short on capital, you can always reach out to PIRS Capital for additional funding.
How To Delete an Amazon Wishlist
Once you've learned how to make a wishlist on Amazon and have gotten your gifts, you can delete the wishlist. You will have to go back to your account and navigate to the wishlist page. Select "Manage Your Lists" in the left-hand menu. This allows you to organize your lists as well.
To get rid of a list, click "Delete" and submit. You will be requested to confirm your choice again, as this process is irreversible.
FAQs
How to find a previously shared Amazon wishlist?
Sign in, go to "Find a wishlist," and enter your credentials. Ideally, it is better to use the person's email address, as they are more specific than a person's first and last name. To find your friend's wishlist, select "Search," and type in their username. Select "Remember" if you wish to keep the link on your Amazon wishlist search.
Is the gift receiver informed?
By default, no notification or note is sent to the receiver when a gift is purchased for them. There is a "Do not spoil my surprises" setting among the features. You can opt out of receiving a notification when someone has purchased a gift for you. The feature is great for a surprise, but it can also result in minute hassles where the recipient ends up ordering the item from their wishlist while the gift is still en route.
Go to the "Your Lists" menu, then click on "Manage list" on a specific list that you desire to edit, then uncheck "Keep purchased products on your list" to prevent this. At the end of the day, this is your call to make. Select "Save Changes" at the end of the process.
Is the recipient's Amazon wishlist address private?
Amazon wishlists do keep the recipient's name and address confidential. When someone buys a gift for another individual, they will only see the recipient's name and city. This measure is critical to Amazon's effort to keep its customers' personal information private.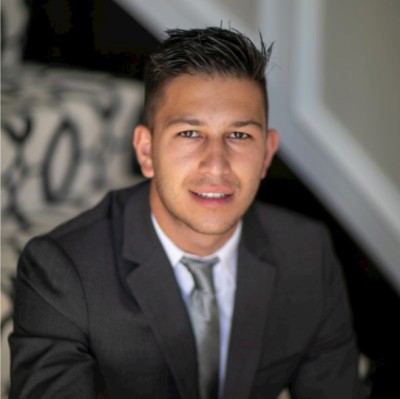 Written by: Mitchell L.
I work with companies that sell products on platforms such as Amazon, Shopify, Walmart, Ebay, Etsy, etc. I understand that every business is unique and thats why I form genuine relationships with owners so I can help them reach their goals and find success through our working capital solutions.
Ready to take control of your finance?