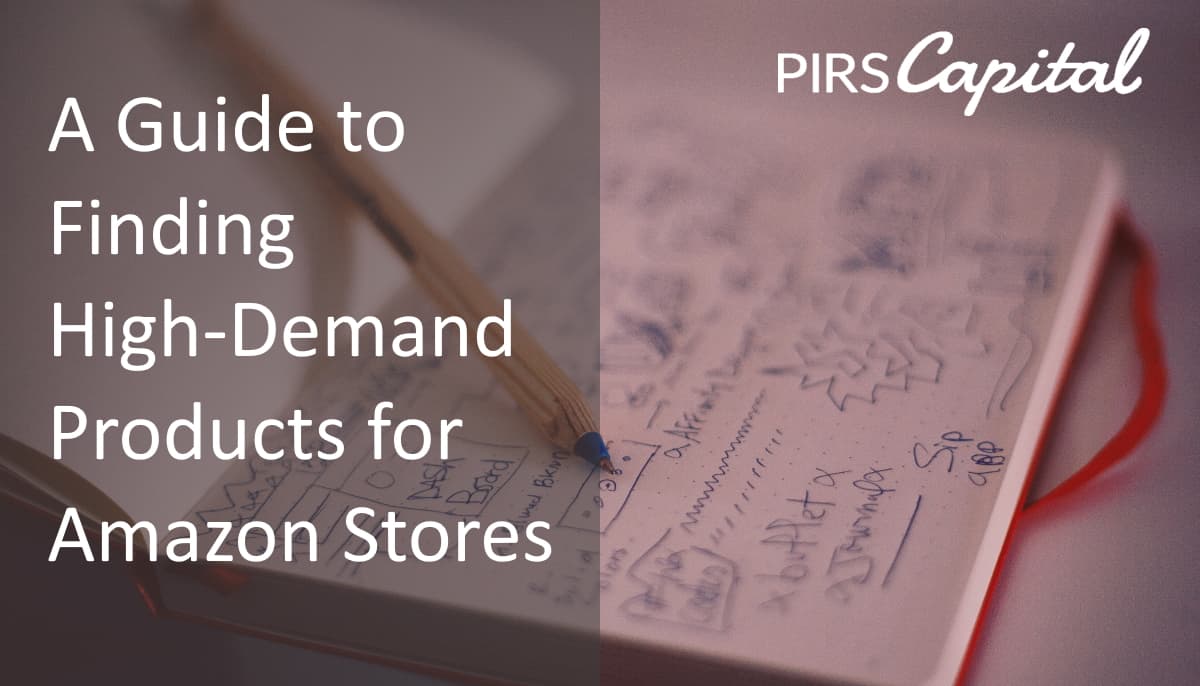 As the laws of supply and demand form the basis of a free market economy, a seller's best bet on Amazon is to focus on moving items that are in short supply but have a high demand. Clever, novel products may seem like the obvious option, but even the best product with little demand will fail.
Understanding what constitutes a high in demand product and where to look for them are both covered in this article. First, you need to determine which kinds of things are the most frequently purchased online. Next, you can narrow down your product selection by considering factors like expected profit margin and the strength of the competitors.
This is a comprehensive guide to finding best-selling items on Amazon that can increase your revenue.
Don't Wait, Become a Satisfied PIRS Customer Today!
How to Decide What to Sell on Amazon—and Why
You should consider the following factors when deciding what to sell on Amazon:
Start by researching what products are currently trendy in each market segment.
Choose goods that are in high demand products to sell (or at least some demand) — daily sales volume is not required. It's recommended that you aim for ten daily sales if possible with any product you intend to market.
If you want year-round sales, you should avoid becoming overly fashionable or seasonal. Sustaining expansion is possible with the consistent sale of high-demand goods.
Instead of focusing on domestic markets, which are likely to be oversaturated, you should go elsewhere for opportunities.
Zero down on a market segment where demand is always high. Most Amazon shoppers don't simply "browse," but rather have a very specific need in mind; for instance, "Cookbooks for instant pot cooking" is more precise than "Cookbooks."
Think about low-competition products that may point to an undiscovered market (selling products with big-name brands can mean too much competition). However, there may be a dearth of suppliers despite strong consumer interest in a particular product. A better version of that product should be offered, so why not jump in now?
Take advantage of customer feedback already available; for instance, the quantity of reviews may reveal how frequently a product has been purchased or how long a product/listing has been available. In the event that a product has a disproportionately high number of evaluations in the 4 to 5-star range, it may be on its way to becoming a best-seller (there is potential and likely minimal competition).
Look into getting or creating things that don't cost a lot of money.
Make sure the product is good before you spend money on it. Make sure you inspect supplier samples. On Amazon FBA, this is of utmost significance.
Tend not to purchase fragile, breakable, perishable, or otherwise easily damaged goods.
Research shipping prices and Amazon seller fees to help you reduce your choices; for instance, a product that weighs only two pounds will be inexpensive to send because it's lightweight.
Think about establishing your own brand. It's possible to generate a larger profit off of private label products because they cost less to buy than name brands. As the creator, you can decide how the product is advertised.
What Are the Best-Selling Product Niches on Amazon?
The margin for profit is the difference between the cost of goods purchased and the price at which they are sold (after deducting overhead expenses; for more on fees, go here).
Amazon sellers can usually expect average profit margins of between 15% and 26%, depending on the nature of their products. Which ones have the highest profit margins? Products manufactured by hand (which may still cost a lot because of the expense of raw materials and labor), followed by electronics, home furnishings, and musical instruments.
While profit margins are obviously important for Amazon sellers, it's important to maintain an open mind in your search for the best opportunity.
If you break down each category, you'll find that there are profitable niches within each one.
Home & Kitchen and Beauty & Personal Care are popular with sellers, however there are many subcategories within each that are unprofitable due to factors such as high levels of competition, price wars, direct competition from Amazon, rising PPC expenditures, etc.
Sometimes, less-popular categories bring in more money than their more popular counterparts. Contrast Home & Kitchen with Handmade, for instance. Only 4% of merchants in Home & Kitchen make between 51% and 100% net profit, while 9% of sellers in Handmade do.
Don't get too hooked up on classifications; rather, focus on finding an opportunity that combines product on demand with minimal competition.
Don't get too hooked up on classifications; rather, focus on finding an opportunity that combines high demand with minimal competition.
How Much Money Does Each Amazon Product Category Typically Make Each Month?
Nearly all Amazon sellers make between $1,000 and $25,000 each month.
The Book, Handmade, and Cell Phone & Accessories categories stand out as having consistently lower monthly sales (under $1,000).
Sales in the fields of musical instruments, industrial and scientific equipment, and computers typically top fifty thousand dollars every month.
Which Categories Require Sales Experience?
Music Instruments (50% of vendors claim extensive knowledge)
Tools for Industry and Science, as well as DIY Home Improvement
Auto Accessory Parts
Which Products Require Less Expertise?
Home furnishings (27% of vendors identify themselves as "novice vendors")
Books
Electronics
Video Games
Toys and Games
What Are the Fulfillment Methods Used for Each Category?
Product categories where FBA is most common include books, electronics, and toys; those where FBM is most common include cell phones and accessories, computers, apps and games, CDs and vinyl, and handmade goods.
No commitment or hard credit checks, apply today!
What Business/Sales Model Is Used?
Most sellers in the Home & Kitchen and Handmade categories on Amazon use the private label model, whereas sellers of books and video games are the least likely to do so.
The term "retail arbitrage" refers to the practice of searching for and purchasing discounted or clearance items from traditional retailers with the purpose of reselling them at a profit on the Internet.
Downloads of mobile applications and video games rank highest.
The categories of Home & Kitchen and Industrial & Scientific had the lowest sales.
The term "online arbitrage" refers to the practice of purchasing an item at a discount from one online retailer and then reselling it at a higher price at another shop.
Among the most popular are games, followed by video games.
Sports and Outdoors and Home & Kitchen have the lowest sales.
Buying products in quantity at a discount and then selling them to retailers is called wholesale.
Popular items include musical instruments, food, and groceries.
Books, records, and CDs have the lowest sales.
In the dropshipping model, the Amazon seller does not hold any stock and instead forwards client orders to the supplier or manufacturer.
Top sellers include computers, art, and electronics.
Baggage and travel accessories, as well as groceries and fancy foods, are the two categories with the lowest sales.
Individuals that sell handmade goods on Amazon are called "handmade merchants."
Among consumers, artisanal goods, antiques, and works of art rank highest.
Pet supplies, cosmetics, and personal care items had the lowest sales.
A High-Demand Product: What Is It?
Supply and demand are the two fundamental concepts of a free market economy. The key to running a successful business is to first find out what your customers want, and then see if you can actually give it to them.
For its vendors' benefit, Amazon is continually mining data and publishing insights. The number of units sold and sales volume during a given time period are two metrics that can be used to determine which products are more in demand. Products with higher prices and better profit margins sell well on Amazon, even if they don't sell in large quantities every month. Increasing demand is essential for low-priced goods to be profitable. Three hundred monthly sales could be deemed profitable for many products.
High-demand, low-competition products on Amazon can be a seller's ticket to success, but their position in the market is another factor to consider. A tiny, independent business with modest overhead does not, for instance, require monthly sales of $10,000 to turn a profit. A lower sales volume for a product that has fewer competitors could be beneficial for a smaller company. But businesses with higher overhead might need to zero in on items with the potential for extremely high sales volume in order to offset their expenditures. Not only should one search for high-demand products on Amazon, but one should also take into account the amount of competition, as well as one's own costs and sales targets, while making product selections.
How to Easily Locate Amazon's Most Popular Items
Including new products in your catalog can be done in two ways. Although it's possible, finding a fresh, unoccupied market niche is challenging and often risky. You come up with a product idea, investigate it, or come up with one of your own, and then you go out and try to market it. There are a lot of unknowable factors, and success is not assured due to the lack of information about consumer demand.
The second strategy for expanding your offerings takes into account consumer interest and makes use of data gathered by companies like Amazon and others. Market research and Amazon's Best Sellers list might help businesses identify a promising product niche. The Best Seller Rank numbers displayed on product pages can then be used to narrow down the search for a proven seller. The number of reviews for a product is another good indicator of its popularity and likely sales volume. The greater the number of reviews, the greater the volume of sales.
Check Out What's Trending on Amazon.
The Amazon Best Sellers page is well-known, yet its significance is often underestimated. This list, which is refreshed every hour, will tell you what products are selling best in the most popular categories and subcategories. You can add a fantastic new item to your lineup by checking out the listings and examining the current quantity of sources. The page's two drawbacks are that it only displays the top 100 goods, and it doesn't show you the actual sales data. Among thousands of options, maybe item 102 is the best.
However, the number of retailers offering the goods and the number of user reviews are both viewable. You can see alternative retailers and their prices by scrolling down the product page from where you saw the Buy Box winner.
Take a Look at the Top Sellers List (BSR)
Only the top 100 products in each category are shown in the Amazon Best Sellers listings. Nonetheless, a lot of them have millions of items available. Concentrating on the first hundred results in a lot of people vying for the same goods. In such a case, a savvy researcher will consult the Best Sellers Ranking.
The BSR can be viewed by scrolling down to the "Product details" section of each given product page. The BSR will specify where in the applicable category list (or lists) the item can be found. Despite not being on the Best Sellers List, the 105th item in a given category may nevertheless be very popular on Amazon. Even if you don't know the annual volume or the number of sales, the data is still significant.
While it's excellent to be aware of a product's position inside a grouping, it's also helpful to get a sense of how many items make up that group. Given the sheer volume of options in huge categories like "Home & Kitchen," even cracking the top 8,000 is a realistic goal.
There are fewer products in other subsets, such as professional medical supplies, therefore 8,000 might not be the best target. That's why you should think about selling the top 1-10% in your category. Select the category from the list to the left of the search bar to view the total number of products in that category. Simply enter the right and left square brackets into the search bar to get a count of all results.
Hints
BSR is not the same thing as organic search engine rankings. The Best Sellers Rank displays the product's position in terms of sales, whereas the Organic Rank reflects its position in search engine results for a certain phrase.
BSR is a good indicator of sales volume. Many Amazon merchants, including Web Retailer, have reported that goods with a BSR of 8,000 to 10,000 can see four to six sales per day. Increased daily sales of 6-10 units are seen for BSR values below 2000. Potential sales volumes can be calculated with these calculations.
Can You Sell in Any Amazon Category?
The data show that there are successful vendors in every Amazon category, therefore it will be difficult to identify a sector with little competition. Yes, but the benefits will be well worth the effort.
All you have to do is remember this:
Your demand for a product, the level of competition in the sub-category it would fit into, and the results of your market research will all go into the category you ultimately decide to sell in.
Do not let emotions get in the way of making a business decision. You should base your classification on data (and interest). Don't try to sell something just because you use it all the time yourself, especially if it has a lot of competitors and not many people want it.
Consistency is key. Once you have the appropriate product, the success of your company hinges on how you manage it. Among other things, you'll want to brush up on how to successfully perform product research, source quality products, negotiate pricing, provide a greater perceived value, execute profitable PPC ads, develop an optimized listing, and more.
Ready to Start Selling High-Demand Products?
Many people sell on Amazon because they know they can make a lot of money doing it.
Sellers can determine if a product is worth stocking by researching the market and considering the product's potential for profit. You should focus on selling high-demand products on Amazon that are not being sold by many sellers and provide a large profit margin.
Take advice from our other blog posts on PIRS Capital and our professionals who can guide you to make better profits. And, if you find yourself in need of small e-commerce business funding, give us a call today!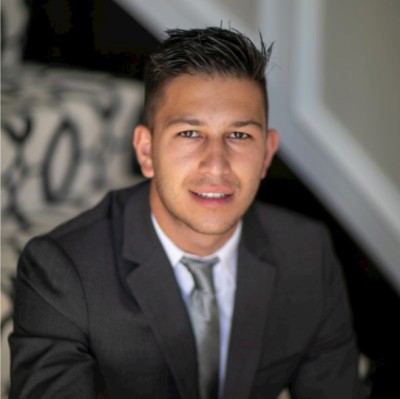 Written by: Mitchell L.
I work with companies that sell products on platforms such as Amazon, Shopify, Walmart, Ebay, Etsy, etc. I understand that every business is unique and thats why I form genuine relationships with owners so I can help them reach their goals and find success through our working capital solutions.
Ready to take control of your finance?