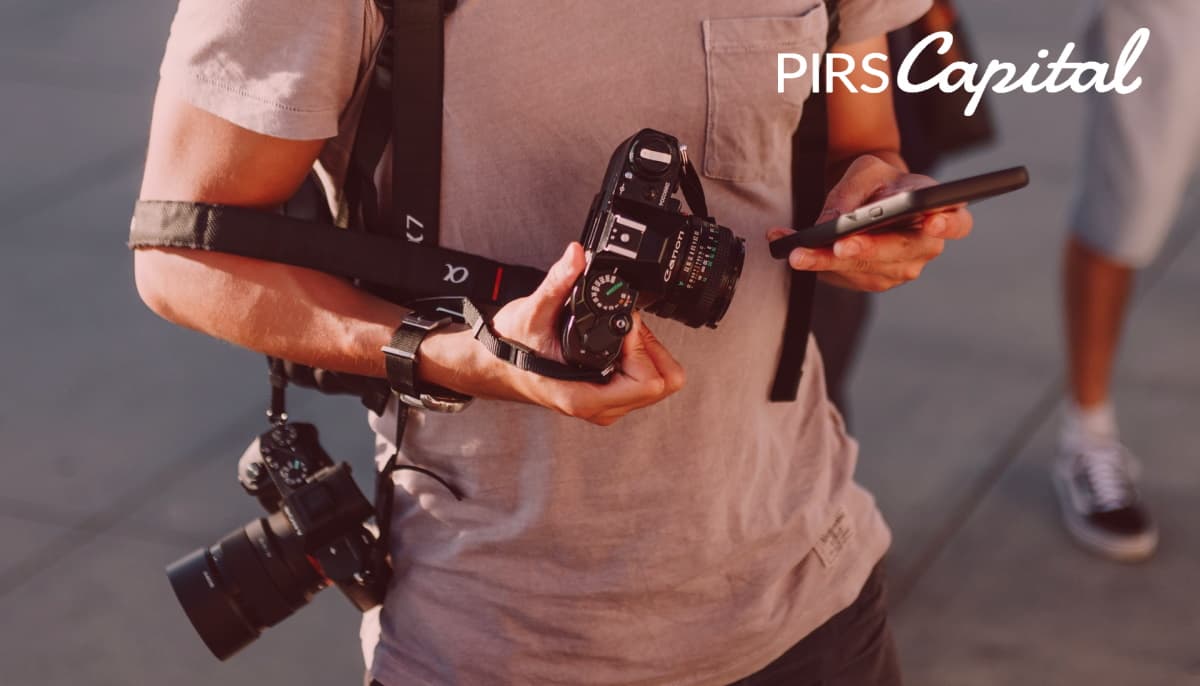 If you're looking for a guide to improve your Amazon product images, you've come to the right page. We will discuss vital Amazon product photo requirements and guidelines to enhance your product image. Learn how to highlight your brand and gain an edge in the ever-growing competition.
Don't Wait, Become a Satisfied PIRS Customer Today!
What Is Amazon Product Photography?
Compared to other types of photography, Amazon product photography focuses on the benefits and features of your products to attract customers. Its goal is to convince platform users that your products are a good buy.
Why Is Amazon Product Photography Important?
Online shopping is a convenient way to buy products. However, customers can not touch and feel the product before purchasing it.
Humans are visual creatures, and with an online platform, sellers' only way to encourage consumers is to attract potential buyers through visuals. Here are some reasons why product photography is critical:
Product Photography Increases Conversion
People are more attracted to visual stimuli than words, which means that products with good photography have better conversion. There are many low-quality images in Amazon product listings. They generate lower sales because consumers don't appreciate blurry images that could be hiding possible product defects.
So, provide attractive quality images that also answer possible questions from customers. They'll be more likely to buy your products than look for other sellers when they can clearly see the details of the product.
Quality Amazon Product Images Strengthen Your Brand
Product photography can strengthen your brand through an increased click-through rate. Because your images get more attention from users, this can also improve your web presence. It is critical to differentiate your product images so that people can easily distinguish your products from others who are selling similar listings.
How To Do Amazon Product Photography
You have three options when you want to make your Amazon Product Images. These include:
Hire Professional Photographers
Many professional photographers offer services for Amazon product images. You can choose from various professionals on the internet today who can showcase your products in attractive ways. Aside from professional photographers on the internet, you can also go to professional studios.
One of the benefits of choosing professionals is that they know how to handle the site's requirements. For example, when you do it yourself, there might be some Amazon product image requirements that you might miss out on, such as proper dimensions.
DIY Product Photography
If you have a passion for photography or a good quality camera, you can do DIY product photography—however, high resolution isn't the only requirement. You also need to have a guide image and follow every Amazon image guideline.
Use Images From the Manufacturer or Supplier
The easiest way to get a product image is from the manufacturers or suppliers. However, their ideas may not meet Amazon seller photo requirements.
Additionally, if you're building your brand and want your Amazon product images to stand out among the millions of competitors, using the same image as others can hurt your standing.
No commitment or hard credit checks, apply today!
What Are the Types of Product Images?
When you are selling on any e-commerce platform, you'll need to provide three types of product images. Image standards and types of photos will depend on the product you sell.
Below are some of the most important photos you should include in your Amazon product pictures:
Main Image
This is the most vital part of your product image listings because it is the first image that your customers will see. Since it's the main image, you'll need to catch your customer's attention right away. The main image should showcase how the product looks without the box.
You could include the box and the product's image in one photo. Just do it attractively.
Product Information Image
After the main image, you should also include a photo that highlights the product's features. This image should also list the benefits of the product in text form — you can use a basic image editing program to add text.
Product in Action Images
This image shows how the product is used. Remember, your buyers will not be able to see and hold the product before purchasing – you'll need to show them how to use it and how it will benefit them.
Tips for DIY Amazon Product Photography
If you plan to do your own product photography for your Amazon product listings, you must understand that Amazon has set requirements for product images. Here are some to consider:
Follow Amazon's Technical Requirements for Images
The product images you use for your listings must meet Amazon's specifications.
You'll need to save images in the following format: JPEG (.jpg/.jpeg), TIFF (.tif/.tiff), PNG (.png), and GIF (.gif).
Check the dimensions of images on your camera before taking pictures. The images should be 1000 pixels or more in width or height.
When making the filename, you should omit dashes and additional characters. Also, it is vital to use Amazon product identifiers such as Amazon ASIN, UPC, or a 13 digit ISBN — then, a period and file extension.
Make Sure the Image Represent the Product's Real Size
Some of the bad reviews on Amazon are that the images make the products seem larger than they really are. So, when shooting your products, make sure that the image represents their realistic size. You will not want customers to leave bad reviews saying your product images were deceiving.
Make Sure Your Equipment Is Ready
Aside from having a high-quality camera, you should make sure that you have the products or models, an appropriate background, a curved backdrop, and a tripod or steady surface.
A white background can give your product a more professional, cleaner image and make your product the center of attention. You can use a plain white blanket, bed sheet, or poster board.
You can also use a photography shooting tent. If you don't have a shooting tent, a curved backdrop will help eliminate shadows and sharp angles.
A tripod can eliminate camera shakes or blurred images due to unsteady surfaces. If you don't have a tripod, a steady surface will do.
Get Inspiration
Famous brands have excellent product photography. You can look at their product images and learn about their techniques.
Make Sure You Have Quality Images
High-quality product images are a critical aspect of Amazon product photography. Below are some of the tips to have quality product images:
Use the Right Lighting
Poor lighting can ruin the quality of your product images. Always remember that the proper lighting can significantly affect the quality of pictures. The appropriate lighting will prevent shadows and color-changing light quality.
You can use natural lighting or studio lighting. Don't be afraid to experiment and see which angles, times of day, and locations have the best light quality.
Usually, the best times to do product photography are early morning and late afternoon because the sun isn't too harsh.
Photo Stability
Unstable surfaces or unsteady hands can result in shaky shots. Photostability is necessary to prevent making photos from looking grainy or blurry. Keep your hands as steady as possible, or invest in a tripod.
Take Multiple Shots From Different Angles
It is helpful to take multiple shots from different angles to show your customers what your product looks like.
Use High-Resolution Lenses
Using high-resolution lenses can significantly increase the quality of your product images.
Be Certain That the Product Fits the Square Photo Frame
Amazon will crop images to fill the square slot when you upload your product images. So, before uploading your photos, remember to crop them to fit a square frame. Also, to carefully utilize the square frame, you'll need to avoid making your products appear crowded.
Focus on Your Main Image
There's no doubt that your product listing's main image should be the most attractive. When customers look at your main image, they must be encouraged to take a closer look at your product.
Since the main image will be the first image that customers see when looking for products, make sure to have the highest quality main image that can convince them to buy your product.
Below are some Amazon image standards for the main image:
The image should be the actual photo of the product being sold.
Drawing or illustrations are prohibited.
The background should be white (RGB 255,255,255).
Do not include any pornographic images.
Images should not include objects that aren't part of the listing.
All products must occupy 85% or more of Amazon's image frame.
Use All the Image Slots for Your Product Listing
Since Amazon allows sellers to upload up to 9 images, use this opportunity to advertise your product. Amazon ranks products based on the number of images uploaded by the seller, so try to use as many as possible.
Include images from different angles, including close-up views, infographics, benefits, and how the product is used.
Edit Images and Include Infographics
When editing your product images, aim to enhance the exposure and the color. Your goal is to improve the photo without making the image look unrealistic.
If you don't know how to use photo editing software, it might be necessary to hire professional editors.
Be Aware of Amazon's Features
Amazon's Seller Central uses different tools to help sellers with their product listings. You must know some of the automatic features to prevent problems that can affect the quality of product images.
An example of Amazon's Seller Central feature is the automatic compression and processing of uploaded photos. While the feature's primary purpose is to help sellers, it can damage product images that were already compressed.
To prevent Seller Central's automatic compression from damaging your photos, instead of compressing them yourself, allow this Amazon feature to do it for you.
Also, know that Amazon adds Amazon multi-pack logos on images when sellers update their product listing package quantity. So, avoid adding the multi-pack logo to your product images.
How to Upload Photos to an Amazon Seller Listing?
You can upload product images to a new and existing product listing.
To upload photos to new product listings, follow the steps below:
Step 1: Look for the "Seller Central" dropdown menu click "Manage Inventory." At the top right corner, click "Add a product."
Step 2: Click "Create a new product listing."
Step 3: Fill out the required fields.
Step 4: Click "Add images."
Step 5: Select an image and click "Open."The image at the top left slot will be the main image.
Step 6: Click "Save and finish."
To upload photos from existing product listings, do the following:
Step 1: Click "Manage Inventory" from the Inventory dropdown menu.
Step 2: On the far right corner of the page, click the Edit dropdown, then select "Manage images."
Step 3: Look for "Your image Recommendation."
Step 4: On the empty image slots, click "Upload."
Step 5: Select your product image to be uploaded.
Step 6: Click "Save."
If you want to keep your product image's color schemes, it would be better to upload them as an SRGB file. Other formats aside from the SRGB file can affect the colors of your product images.
If you have images with different color gradients from your original photos, they might be uploaded in another format.
Other Tips to Improve Your Product Listing
Although images can positively impact your selling experience on Amazon, there are also other things you need to incorporate into your high-quality photos.
Amazon Product Optimization
Search Engine Optimization (SEO) is an important online marketing method. Using Amazon SEO will improve your product's visibility on Amazon's search results. Some of the processes involved in ranking high on the Amazon search engine include optimizing keywords and images of your product listings.
Below are some tips on product optimization:
Facilitate Keyword Research
When people search for products, they usually use more keywords. So, when you use keywords on your product listings, focus on long-tail keywords. Ensure that your keywords are relevant, so you don't miss potential customers.
Manage Your Reviews
To rank high on Amazon's search results, you'll need to have great reviews. Remember that more and more buyers today rely on customers' reviews before purchasing products. To have great reviews, you need to encourage your customers to give feedback.
Use Advertisements
Advertisements are also a vital element in promoting your brand. You can use paid advertisements such as pay-per-click, Amazon Media Group, and Amazon Advertising platforms. Though you'll need to invest in these types of advertisements, it is a very effective strategy to increase conversion rates.
Aside from paid advertisements, you can also make promotions or discount deals on your products. Some deals and promotions you can use include free shipping, discounts, seasonal shopping deals, and many more.
Conclusion
Amazon product photography is one of the most critical aspects of increasing conversion in Amazon. However, if you don't have the skills and equipment to produce high-quality images, you'll need to hire professional photographers and editors.
Aside from high-quality product images, you'll also need to invest in SEO and advertisements. If you need funding to improve your marketing strategy in Amazon through high-quality product images, SEO, and advertisements, PIRS Capital can help.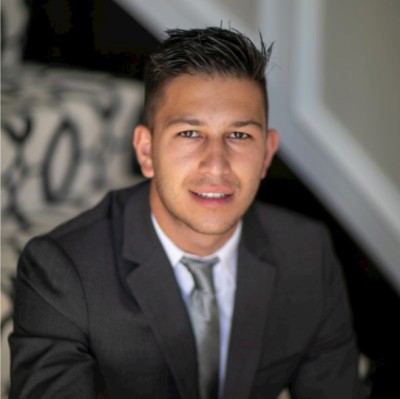 Written by: Mitchell L.
I work with companies that sell products on platforms such as Amazon, Shopify, Walmart, Ebay, Etsy, etc. I understand that every business is unique and thats why I form genuine relationships with owners so I can help them reach their goals and find success through our working capital solutions.
Ready to take control of your finance?