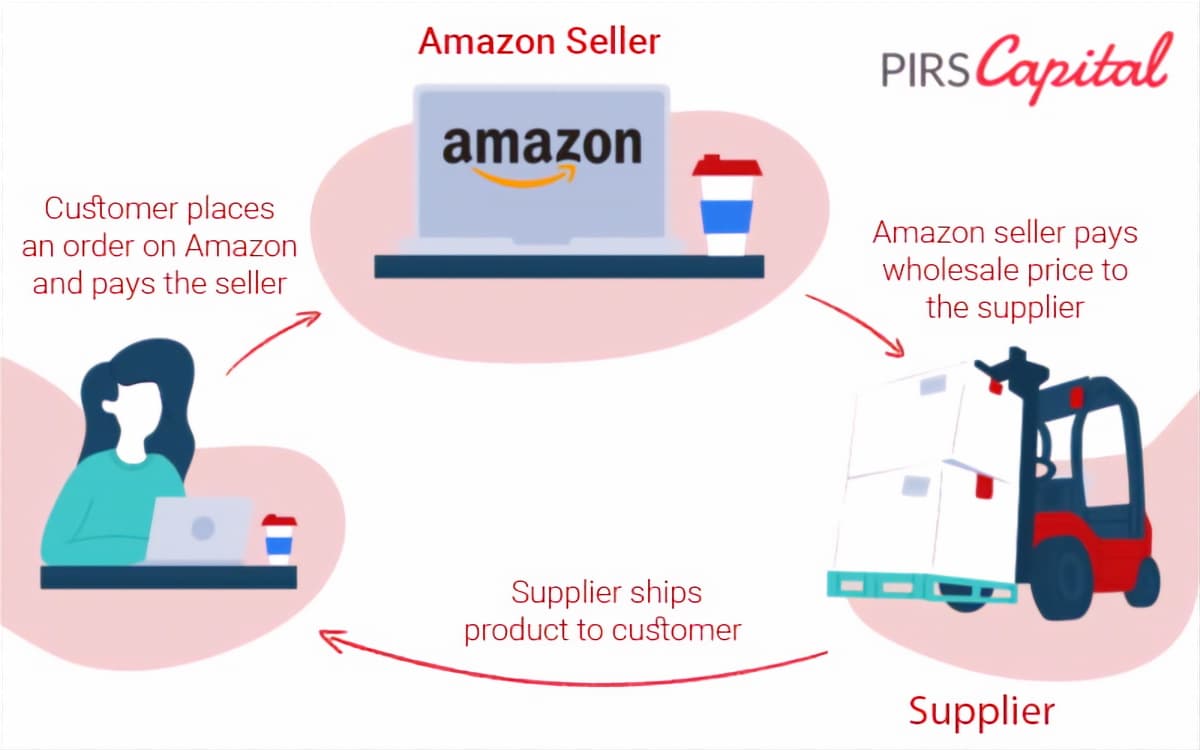 Wondering how you can make money as an Amazon seller and pull it off without having any in-house inventory? With fulfillment centers and dropshipping options, sellers can take a new approach to building their online business.
E-commerce has revolutionized what it means to sell products. The path from customer to creator can go a variety of ways, and merchants now have more options than ever when it comes to simply selling a product. Amazon is a platform where sellers can build their brand and choose what category of product to sell, but you don't necessarily need in-house stock to do any of it.
Selling without inventory allows you to take a different route as an entrepreneur. In this post, we'll go over the best reasons to start selling on Amazon without any products, how professional sellers manage their stock remotely, the first steps you need to take to start selling without inventory as well as important things to look out for when establishing your e-commerce business.
Don't Wait, Become a Satisfied PIRS Customer Today!
Positives of Selling on Amazon Without Inventory
If you want to try something new and grow in the e-commerce space, this method of selling on Amazon can reap big rewards. While no plan is foolproof, here are just some of the positive aspects of selling on Amazon without any in-house inventory:
Cheaper warehouse space: You don't have to pay for your own warehouse space as you'll have a third party store it for you, whether that be with Amazon FBA or through dropshipping. While this comes at a cost, this option is often more affordable than finding your own warehouse to store your products.
Tweak your expertise: Selling without inventory gives you a chance to micro focus on the marketing and branding side of your business. Why not take this opportunity to grow as an entrepreneur?
New horizons: There's always a gap in the market, and always a product waiting to be sold. This new way of selling on Amazon allows you to reach new customers by targeting untapped markets while searching for new products to sell.
No big upfront investment: A major positive is that you don't need major funds to start this e-commerce business. You'll have to pay sign up fees and monthly fees to Amazon, but unlike a lot of other business endeavors, it doesn't require a big monetary investment right up front. This is especially true with dropshipping.
More free time: Another benefit of this type of work is that it often allows for a more flexible work schedule, so you can design your days how you like.
Dropshipping and Amazon FBA: All Sellers Need To Know
No products? No problem! As an e-commerce entrepreneur, you can sign up to use Amazon FBA or dropshipping and you'll be on your way to new adventures in business. Wondering what selling option is the best for you? Let's break down the basics of dropshipping as well as using Amazon FBA to sell products without inventory.
What Is Dropshipping and How Does It Work?
Dropshipping has been a trend in e-commerce for a number of years now. Many sellers love the freedom it allows to handle products per item sold, rather than having to manage a large inventory somewhere. With dropshipping, the inventory is only released when you make a sale, so there's no stock just waiting in limbo.
What Are the Pros and Cons of Dropshipping?
One benefit of selling with dropshipping is that it comes with lower management costs because you won't be handling the shipping or storage. However, selling products on Amazon using dropshipping does come with some drawbacks.
For starters, it is the seller's responsibility to manage all returns, unlike with Amazon FBA. This means accepting as well as processing returns requested from customers. According to Amazon's seller guidance for 2022, it is possible to have your supplier act as a third party and deal with all customer returns.
And because most of the physical aspects of the transaction works through third parties like the manufacturer, which means that you won't have much interaction with your customers. This can present a problem when it comes to inspecting product quality, inventory management and the fulfillment timeline.
Marketing Your Business When Selling Without Inventory
On that note, many entrepreneurs do find it beneficial to connect with their customers, because it gives them some insight on what is and isn't working about their business. They can find out things like customer demand, any improvements that need to be made and other specifics that are essential for business owners. If you're an e-commerce entrepreneur and you are selling products without inventory, then use your online marketing campaigns to connect with your customer base.
Amazon currently allows professional merchants to sell in the Marketplace and manage their inventory using dropshipping under certain terms. It's important to read all of Amazon's dropshipping policy terms before signing up so you don't miss any steps and risk getting suspended from the platform or face any potential fines for breaking any of them. You can read Amazon's updated dropshipping policy here.
No commitment or hard credit checks, apply today!
How Amazon Fulfillment Centers Manage Inventory
The FBA (Fulfillment by Amazon) method is another way to sell on Amazon without having any physical products yourself. With this option, Amazon oversees all physical aspects of the sale. For a monthly fee and a cut from each sale made to your store, the e-commerce giant handles all housing of inventory, packing and processing orders, shipping, returns and customer service.
While you won't have any control of the logistics, Amazon FBA allows sellers to focus on branding and developing sophisticated marketing strategies to boost their e-commerce businesses. In this case, SEO, social media and other aspects of online marketing will be essential to know (and willing to learn more about) if you're looking to succeed as an FBA seller in 2022 and beyond.
You can find out more in our guide to Amazon Fulfillment Centers.
Selling Products Using Amazon FBA: Pros and Cons
The FBA option does come with heavier fees for the seller. Amazon uses a customer first-based approach, so things like fast shipping and easy returns are expected of FBA sellers. And if you're a registered FBA seller, your store must follow Amazon's rules.
Being an FBA seller will also give you less direct contact with your customers when it comes to the logistics side of things. FBA selling also requires a bigger investment up front, because you have to pay for your stock beforehand.
Another drawback of this selling method without inventory is that it's hard for individual brands to stand out, as many customers just assume that their products came directly from Amazon. However, it is possible to pay a fee to have the Amazon logo removed from the shipping box.
How Do I Start the Process?
Now that you've decided how you want to fulfill your orders, here's how you can start the process of selling on Amazon without any inventory.
Start Selling on Amazon Without Inventory in 5 Easy Steps:
Register as an Amazon professional seller (if you haven't already). You can choose between Amazon FBA or Amazon FBM (Fulfilled by Merchant).
Choose a product (or products) that you want to sell in your Amazon store.
Pick a supplier you trust that will either send your products to one of Amazon's fulfillment centers or dropship (depending on which method you choose).
Create a product listing(s) on Amazon. Buy UPC codes and upload proper images to help sell your products.
Start marketing your Amazon store to get customers to click on your listings and buy your products.
Opening your first Amazon store? These 7 simple steps will help you launch your first Amazon store in less than a month.
Want To Start Selling on Amazon?
So, if you want to make money on an online platform such as Amazon, know that there are many ways to do it without having any inventory. While you won't be holding physical stock, Amazon can give you the opportunity to market a brand, tap or even expand on one you've already cultivated. Starting an online business is a process, but if you're organized and armed with knowledge about what it takes, you'll enjoy putting each piece of it together.
Another important piece of ramping up your Amazon business is advertising and knowing your business like the back of your hand. Reach out to Mayan, a growth automation platform, and hear how they can help you grow your Amazon brand.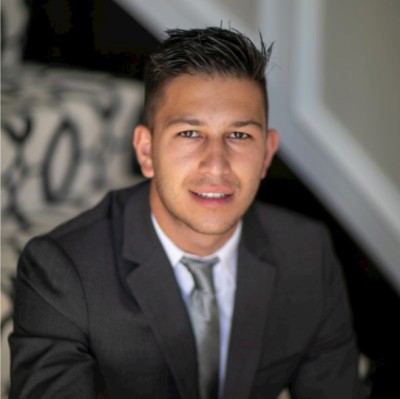 Written by: Mitchell L.
I work with companies that sell products on platforms such as Amazon, Shopify, Walmart, Ebay, Etsy, etc. I understand that every business is unique and thats why I form genuine relationships with owners so I can help them reach their goals and find success through our working capital solutions.
Ready to take control of your finance?