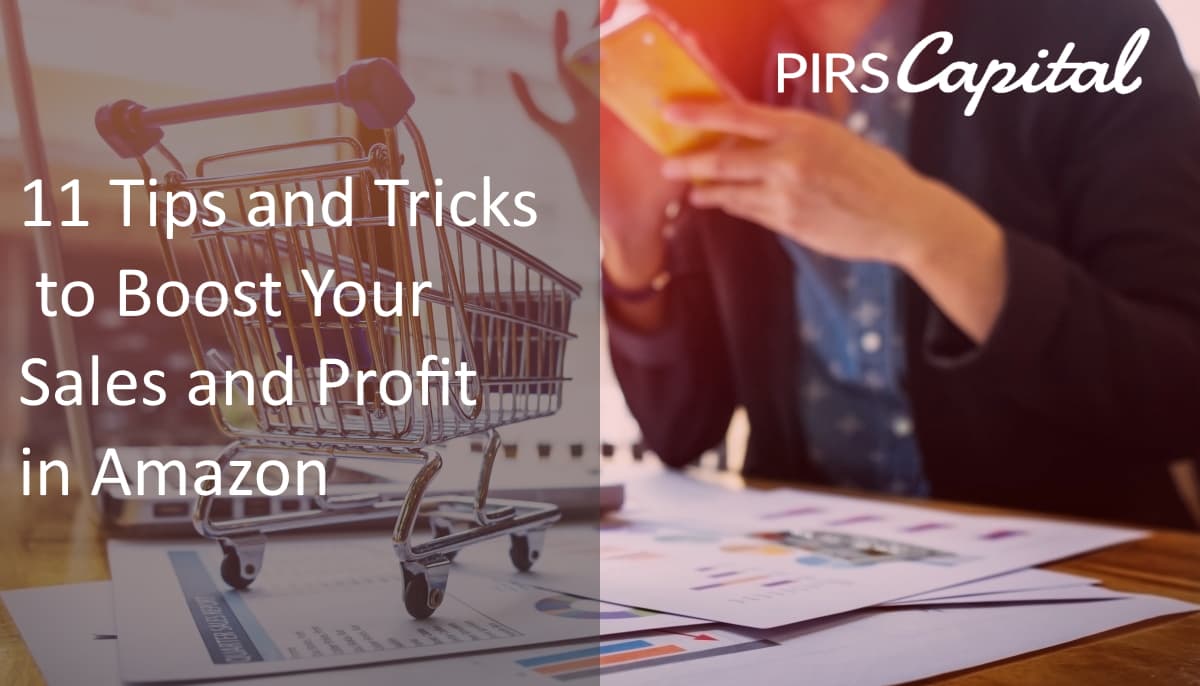 According to recent data compiled by PYMNTS, Amazon now accounts for nearly 60% of all online retail purchases made in the United States. This finding further solidifies the company's position as the dominant player in the e-commerce sector and the company's steady growth in market share over the past two decades.
It's no surprise that Amazon firms would like to increase their sales. Amazon has always praised its top-performing vendors since the company's inception. In this piece, we'll discuss selling Amazon tips for increasing sales and building a solid foundation in the marketplace.
Potential for improvement exists for the vast majority of vendors. Opportunities to increase sales on the Amazon marketplace include factors like written listings, quality photos, and promotion. Taking advantage of these openings will put you ahead of your less-motivated or less-experienced competitors.
Don't Wait, Become a Satisfied PIRS Customer Today!
Foolproof Steps to Become a Top Amazon Online Seller
In this section, we'll talk about the most effective Amazon tips worth considering for sellers who want their businesses to prosper. Some of these are vouched by PIRSCapital, a company dedicated to helping online businesses grow and earn lucrative profits.
Tip #1: Know Where You Stand in the Market
Amazon puts value on sellers through a system called Best Sellers Rank (BSR). This is calculated by tallying up the total sales within a specific category. A product's BSR reflects its cumulative sales and is updated hourly.
Your position on the search engine results pages will be based on how well your site performs organically. Using Best Sellers Rank, you can estimate a product's potential success or failure within a given market segment. From this, you can already predict if your offered products or services will do well in your targeted market.
Here's how you utilize BSR to determine if a product is worth selling on Amazon:
Check the listing's Product Information section for the BSR.
To find out how many units must be sold before the BSR is met, plug the number into a sales estimator.
Find out how much it would cost to sell that much product. Precisely what do you have remaining?
Using BSRs is among the highly suggested tips for selling on Amazon. You may determine if a product with a high margin of profit is also likely to sell quickly. For faster-moving items, you may need to forego some profit.
Tip #2: Using the Right Keywords for Wider Reach
Using appropriate keywords can be a crucial strategy for reaching your intended demographics. The goal of search engine optimization (SEO) is to have your site rank highly in search engine results for your chosen keywords. This means that terms that worked well before might not work so well now due to changes in search engine algorithms.
Customers' search keywords fluctuate on a daily basis as a result of seasonal, cultural, and economic influences. As a result, it is crucial to follow the most recent SEO best practices and use a broad selection of keywords for each product listing.
Hundreds of relevant keywords should be used to optimize each product. By increasing the likelihood that buyers will discover and purchase your products, you can improve your Amazon sales.
Tip #3: Showcase Impressive Customer Feedback
Positive reviews posted on the web help get the word out about your business and provide credibility to your brand through the power of recommendation. Fact: Until they've read positive evaluations from people who have similar tastes and values as themselves, 72% of shoppers will not make a purchase decision.
Without social evidence, even a high-quality product backed by effective advertising may struggle to win over skeptical consumers. Even more importantly, the number and quality of reviews received by a product play a significant role in determining its eligibility for the Amazon Buy Box.
Increase your number of positive Amazon reviews by asking for user opinions. Using automated feedback software is the most efficient method for achieving this goal.
Tip #4: Prioritize Delivering an Outstanding Customer Service
Amazon's meteoric rise to power is a direct result of the company's dedication to its customers. To safeguard its stellar image, the company is highly selective when selecting vendors to work with. The system will remove vendors who don't measure up and promote those who go above and beyond.
It is, therefore, worthwhile to put in the effort required to guarantee a first-rate customer experience. Delivering top-notch customer service and showing off remarkable customer reviews are the bread and butter when it comes to selling on Amazon.
Here are some sales tricks and tips related to providing exceptional customer service:
Your packaging commences everything.
The instant your customer receives their package, their adventure has officially begun. In what way do you envision that making them feel? Think of outside-the-box packaging to leave a memorable impression on your customers and make your products stand out.
Offer a freebie with your purchase
Including a free bonus with a customer's order is another method of expressing appreciation. Even though you can't promote a free gift with a purchase on Amazon, surprising your consumers with a free bonus is a terrific way to show appreciation and win their continued business.
Underpromise, overdeliver
Honesty is the best policy for gaining positive comments from customers. Be careful not to make false promises. Manage your customers' expectations by being transparent with the coverage and limitations of your products. Highlight the good without necessarily omitting the shortcomings.
It's essential to record and share the excellent feedback you receive. In addition, you can contact your clientele and politely request that they rate and evaluate your services.
Tip #5: Upload High-Quality Photos of Your Product
In order to succeed on Amazon, pictures are obviously crucial. In a nutshell, it's the selling point that draws customers to your goods. Your search conversion rate can make or break your business, so make sure you have a high-quality image of your product.
It's important to remember that Amazon has strict guidelines regarding the types of images it accepts. What separates products is how they are presented within those constraints. To start, make sure you have high-quality photographs that are easy to see. Additionally, add variety to the photo angles and techniques that you upload.
Your primary photograph must feature the product against a white background. More effort is required for the remaining image slots if you want to stand out.
No commitment or hard credit checks, apply today!
Tip #6: Get Your Product Pages Optimized
It's been said that 80% of readers give up after seeing the headline. That means you've already spent 80 cents of your dollar once you've written your product's title. Here's a recommended formula while coming up with product names:
Name of the Brand
Name of the Product
Product Features and Characteristics (i.e., color, size, gender, etc.)
You can now strategically place keywords to alert potential buyers that they've found the correct product for their needs. In addition, if your product pages are well-designed, they will appeal to customers since they are uncluttered, straightforward, and easy to read. When reading, nobody enjoys having to wade through unnecessary junk.
Tip #7: Maintain and Update Your Inventory
One of the essential Amazon FBA tips is having an efficient inventory system. Without a well-defined system in place, it can be difficult for a growing business to keep track of its FBA stock. Managing your stock effectively prevents you from overselling products you don't have on hand or wasting money on storing unused inventory.
Keeping track of your FBA stock levels will help you save money and keep your customers happy. To keep tabs on your Inventory Performance Index (IPI), head to your Inventory Performance Dashboard on a consistent basis. If your score is too low, you may incur overage fees and be prevented from sending additional stock through the Amazon FBA network.
Using the data provided by the performance dashboard, you can reduce prices or relocate stock to save money on warehousing while opening up fresh avenues for revenue growth. By taking advantage of the resources at your disposal, you can ensure that your listings are always live and catch any mistakes before they "strand" your stock.
Tip #8: Outsource Expert Guidance and Opinions
Innovate, and don't repeat known mistakes. Sellers can do this by heeding expert advice on running their online businesses. Companies like PIRSCapital collaborate with Amazon sellers worldwide to continue creating successful and money-spinning businesses. Enhancing financial literacy is a must-have skill if you wish to become a hotshot Amazon seller.
Aside from asking for expert opinions, getting in touch with Amazon sellers' communities can help you get fresh ideas for the improvement of your business. Get involved with Amazon seller communities on Facebook to gain access to a wealth of ideas, advice, and encouragement.
Tip #9: Implement Automated Pricing
As an Amazon FBA seller, one of the best things you can do is automate tasks whenever you can. Regulating prices to be competitive is as crucial as keeping tabs on stock levels. As your business expands and you begin receiving more orders and generating more revenue each month, automating this procedure will prove to be both time-saving and money-making.
Using automated pricing, you can set rules for individual SKUs so that you can respond swiftly to changes in the market. As an alternative, you can pick and choose from Amazon's pre-defined criteria based on how well they meet your specific circumstances. The Competitive Price guideline provides a suggested pricing structure to help you get listed more often.
Tip #10: Focus On Your Niche and Core Markets
It's tough to break into the Amazon market with a fad or trendy product unless you already have a well-known brand name. Marketers would do well to sell into evergreen consumer categories like health and wellness, home and kitchen, and pet accessories and toys in order to satisfy the fervent needs of their already-established customer bases.
Products that fall into these types of categories tend to sell more reliably since they relate to areas that are central to people's daily lives. Increasing customer retention and acquisition through diversified product offers in one of these core categories. You may also read our guide on finding your niche to establish higher customer retention and loyalty.
Tip #11: Measuring Your Amazon Account Health Rating
Thanks to a new function called Account Health Rating (AHR), you can now track how well your Amazon seller account is doing in terms of complying with Amazon's standards. It takes into account both negative (such as the number of unsolved policy infractions on your account) and positive (such as the number of good reviews your account has received).
Amazon constantly evaluates each seller's account and assigns them a rating based on their performance. You will be alerted if your account's performance deviates from the norm, giving you the opportunity to rectify the situation. In contrast, a high AHR score will work to your advantage by reassuring buyers that they are dealing with a law-abiding vendor.
Conclusion: Amazon FBA Tips and Tricks
Discussed above are some of the most important tips to sell on Amazon. Applying these tips on selling can be a huge stepping stone for your business to potentially reach higher grounds and generate more significant profits. These can be better reinforced by expert advice from financing firms such as PIRSCapital.
Making more sales on Amazon doesn't have to be an uphill battle for your business. There is a plethora of tools accessible to modern-day Amazon sellers that can aid them in streamlining their operations and creating a solid sales pipeline. Reputable funding agencies such as PIRS Capital can also help businesses acquire needed funds and resources to level up their business operations.
You can keep doing what you do best—building a great brand, winning customers, maintaining existing customers, and boosting your bottom line—if you keep up with the evolution of the Amazon platform and use the correct technological tools to drive your business.
Book an appointment with us today to start making huge strides as an Amazon online seller.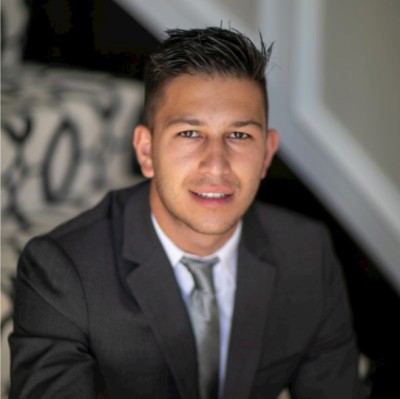 Written by: Mitchell L.
I work with companies that sell products on platforms such as Amazon, Shopify, Walmart, Ebay, Etsy, etc. I understand that every business is unique and thats why I form genuine relationships with owners so I can help them reach their goals and find success through our working capital solutions.
Ready to take control of your finance?