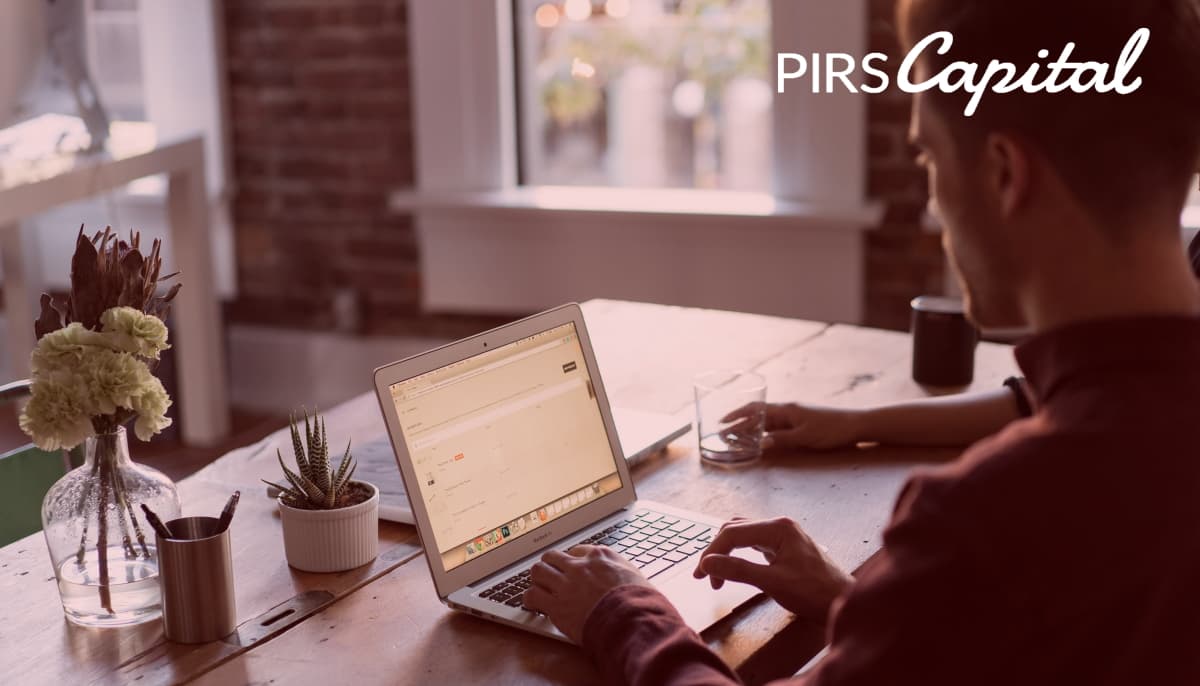 If you're interested in selling products at an online retail store, you first need to find a niche that works for you. The internet is oversaturated with shops selling all sorts of goods. Whatever area of the market you're stepping into, it's important that you do your research to make sure your products stand out from the crowd.
One of the best ways to do this is to find your niche as a seller. Once you've found your niche, you will be better able to isolate your target audience and cater your marketing to them. Basically, it's a necessity if you want to perform well as a retailer.
In this article, we'll talk about why it's important to find your niche, how to find inspiration of your own, and how to identify the best products for your business. If you're looking to sell goods online, whether to make a little money on the side or as a full-time gig, you'll want to check out the tips below.
Don't Wait, Become a Satisfied PIRS Customer Today!
Why Is It Important to Find Your Niche?
You might be wondering why it's so important to find your niche. Isn't it enough to come up with a solid sales idea and go from there? Do you really need to bother with all the research beforehand?
In short, if you actually want your store to perform well, then yes, you do. Market research may not be the most thrilling way to spend your time, but it's an absolute necessity if you want to meet success as an online retailer. Finding a niche is an important part of this process and one that provides many benefits that can set you ahead of the market.
In this section, we go over four important reasons why finding a niche market is so crucial to successful eCommerce websites. Read on to find out more!
Less Market Competition
When you find a niche to work in, you'll face a great deal less market competition than you would if you entered a wider market. Less competition is good because it means that customers have a better chance of finding your product. With a narrower range of options available to them, it's more likely that consumers will buy your wares than if you were in a less focused market.
Furthermore, when you enter a niche market, you don't have to worry about keeping up with big brand names. Rather than spending time and energy trying to catch up with such competitors, you can instead focus on creating quality products and providing your clients with a great experience.
Find Loyal Customers
Leading on from our previous point, once you've found your niche and drawn in a few customers, hopefully, you can begin to build a loyal client base. Stand out from your competitors by providing stellar goods and service, and you'll find the same buyers coming back again and again, especially if you're selling products that are unique.
Furthermore, when you focus on a smaller target demographic, you are better able to focus on building a good relationship with your customers, one founded on quality customer service.
Loyal customers are the real ballast of retail stores: people who place regular, consistent orders with your shop, helping you maintain a constant income. Such brand loyalty is more easily encouraged when you produce goods in a niche market.
Cut Down on Advertising Costs
When you find your niche, you're more able to cater marketing and advertising endeavors to your target audience. Where a company in a wider market might have to run broad advertisements to try and draw in as many people as possible when you have a niche you already know whom you're selling to. Because of this natural advantage, targeted advertising campaigns are more cost-effective.
Targeted marketing can also help you build a better rapport with your customers, helping you establish that all-important base of loyal clients. A healthy relationship between a retailer and its consumers is an absolutely essential part of finding success in sales.
Increase Profits
A final advantage of working within a niche market is that many businesses record higher profit margins than those in broader markets. This is because in smaller markets, the supply and demand ratio often proves extremely lucrative.
Besides this, as we've already discussed, when you have less competition and can build a community of loyal clients, you're already at an advantage and are likely to be bringing in a decent income. The savings you make on marketing campaigns also mean that your net revenue will be larger than it would be if you operated in a crowded market.
There are even more benefits to finding your niche in eCommerce, so you should by no means view this list as exhaustive. Nonetheless, we hope it's given you a good idea of all that you stand to gain when operating within a smaller market.
How to Find Niches You Can Join
So, now that we've reviewed the importance of having a niche, you may be wondering how you can go about finding one in the first place. Knowing where to start can be a little daunting, but the process of finding a niche market isn't as complicated and involved as you might think.
In fact, finding a market that works for you begins with—you! That is, with your likes and interests. As you'll see, knowing what area of commerce interests you is an important step in the process. Once you have that figured out, the whole process is made much easier since you'll be able to work in a particular direction.
Here, we walk you through a few important steps to follow when looking for a niche market you can join. Hopefully, you'll agree that the process is more straightforward than you might think!
Consider Your Likes and Interests
When you first start thinking about what products you'd like to sell, don't think about how profitable you think the business will be or about how much traffic it will draw in. Instead, focus primarily on your own likes and interests. It's far easier to run an online store when you feel passionate about the goods you sell. Furthermore, your products are more likely to do well if your consumers know that love and care were put into their creation.
So, sit down and have a think about your passions. What really gets you going? What are you excited about, not just as a consumer, but on an individual basis?
Ask yourself the following questions to get your creative juices flowing:
During your spare time, or even during working hours, what do you find yourself looking forward to the most?
Are you known in your social circle for being particularly knowledgeable about one topic or another? Do your friends come to you for information or advice on the subject?
What websites and social media pages do you find yourself visiting most often? Are there any particular hashtags you frequent?
Are you subscribed to any services? If so, what are they? And what motivated you to sign up in the first place?
If you answer the above questions, you'll find yourself in a good position to find your niche. Look for likes and interests that overlap with one another. Perhaps they come together in ways you didn't necessarily expect.
Evaluate Your Skills
If you are hoping to be successful in your online retail endeavors, you should be honest with yourself about your particular skill set. Consider which areas you have the most experience in and put aside some time to evaluate your skills. For example, if you don't have any experience with knitting or crocheting, it wouldn't make much sense to open a store selling homemade hats and scarves.
When looking for a niche market to enter, you want to choose an area that you are both passionate about and skilled in. If you lack either of those two ingredients, it is unlikely your store will succeed.
Look for Inspiration
Once you've brainstormed and have come up with a market you'd like to tap into, it can be useful to search for a little inspiration. Browse your favorite online stores, or see which suggestions pop up when you search for your idea on marketplaces like Amazon or eBay. If there are any influencers you follow who post about your chosen interest, take a look at their social media and see what kind of things they are posting.
If you're a visual sort of person, you could even put together a Pinterest board for inspiration. This can be a fun way to gather all your ideas in one place. On days when you're feeling a little uninspired, you can scroll through and try and mine a few ideas.
No commitment or hard credit checks, apply today!
Think About the Problems Your Product Solves
Having a genuine passion for your product is crucial—but, sadly, it isn't enough on its own. If it was, just about anyone would be able to open up an online store! Ultimately, passion must come together with practicality.
Once you have a clear idea of your product in mind, ask yourself what need in the market it addresses. Try to be as objective as possible, thinking about current gaps in the market your product could help address.
All good products should solve a problem or fulfill a consumer's need. Ask yourself honestly if your niche does that. This is also a good way of whittling down potential options if you're struggling to choose between several ideas.
Here are a few different methods you can use to gauge the needs of your community:
Have a look on forums or websites to see what consumers are saying. Look for common issues or problems your product could help solve.
Talk directly with members of your target audience to determine which products and services could best help them.
Identify and investigate competitors in your niche. By familiarizing yourself with their most sought-after goods, you'll have a good idea of which products do well in the market.
Once you've completed these steps, you should have a good idea of whether or not your idea is viable.
Research Your Niche
After you've investigated the viability of your niche idea, the next step is to familiarize yourself with the market landscape a little more. The last thing you want to do is go diving into the market headfirst without carefully considering the situation first.
Start off by investigating the profitability of your market. When running an eCommerce site, whether it's as a full-time job or to make some extra money, you want to make sure that the returns are worth the investment. See what related products are trending on online marketplaces and check what your competitors' best-selling items are.
Next, really nail down your target audience if you haven't already. It's essential that you understand exactly whom your products are aimed at if you want to solidify your brand.
Finally, you should take the time to thoroughly research your competitors. The more familiar you are with their ethos and products, the more you will be able to make yourself stand apart from them. When consumers look into purchasing a particular kind of product, they will ask themselves what differentiates your company from that of your competitors. You should be able to give them an unambiguous answer.
Pin Down Your Unique Selling Point
Once you've done a good amount of research into your niche, you should try to put a unique selling point into words. This should be something that instantly makes you stand apart from your competitors.
You might not be able to pin down your unique selling point immediately, but don't panic. Begin by asking yourself what your product brings to the market. More specifically, what value you, as a creator, can add to your potential niche.
Once you've answered that question, it should be easier for you to discover your selling point. With that clearly in mind, it will be far easier for you to make connections with your clientele and convince them of the value of your product. Remember: no one will believe in your product if you don't!
Tips to Help You Find the Best Niche Product
Once you've decided on what niche you want to work in, it's time for you to settle on a product. When considering this, there are a number of important factors you should take into consideration. Again, it's important to be passionate about your product, but you need to take practical matters into account as well.
This section will provide you with a few key points you should mull over when deciding upon a niche product. Keep reading to find out more!
Choose a Product That Will Perform Steadily Year-Round
One important point to consider is whether or not the product in question suffers from seasonality—that is, if it's only particularly popular during one time of the year. Some products are especially popular around the holidays; others in hot or cold months of the year.
Ideally, you want a constant volume of sales year-round. That's not to say there won't be peaks and troughs in sales. But you want to make sure that sales remain at least relatively constant with as few fluctuations as possible. A reliable turnover is essential for anticipating changes in stock.
Research Profit Margins for Your Niche Product
You also want to make sure that your niche product has reasonable profit margins. Whether you are ordering materials and making your own goods or bulk-buying stock for your inventory, you want to make sure you will still gain a profit afterward.
On top of the cost of the products or materials you will need to order, you should also consider shipping fees, marketing costs, and any charges for whatever platform you sell your products on. If your profit margin is at least 15%, you should have enough income to work with.
Consider the Product's Size and Weight
Another aspect to consider is the dimensions of your product. The bigger and heavier an item is, the more costly it is to ship. This means you'll end up paying a lot when you order in your stock and when you send orders to your clients. Furthermore, there can be additional difficulties with shipping large products that can further impact your profit margins.
Overall, goods that are small and light are easier to ship and so are a better fit for many online stores. Not only are they easier to transport, but they're easier to store as well, meaning your stock won't take up too much space in storage.
When choosing goods to sell, make sure you think carefully about the dimensions of your products. Make sure that whatever option you end up choosing goes well with your chosen business model.
Look at Sponsored Product Slots on Amazon
Once you've selected a niche product, conduct a Google search for the item or look it up on Amazon. If sponsored products show up in your search results, you can take that as a promising sign, as it shows that there is a current interest for that niche product on the market.
Sellers who advertise niche products on Amazon only do so if marketing is proving profitable. When you see niche Amazon products advertised, it means that there is money to be made in this sector. Providing you do your market research, sell quality products, and provide your clients with excellent customer service, there's no reason why you can't make money yourself!
Make Sure There Is Demand for the Product
Before starting up your business, you should also make sure that there is actually an active demand for your niche product. This may seem obvious, but many store owners miss this crucial step.
Whether you plan to turn your store into a full-time business or just want a way to make some additional income while working a day job, you want to make sure you're actually going to receive regular orders. If there's no demand for your product, then your online shop is doomed to fail before it's even made its debut.
As mentioned earlier, your aim should be to establish a loyal customer base for your product. Doing so will ensure that you have a regular stream of sales throughout the year. It will be much more difficult for you to establish this audience if there is no need for your product in the first place.
You may not be making hundreds of dollars every week from your sales, but you at least want to make sure that you receive a relatively consistent number of sales. To ensure that your store will meet with success, it is therefore very important that you investigate the demand before even placing your first listing.
What Tools Can You Use to Research Your Niche Market?
There are several tools you can use to research your niche market. For example, keyword research tools are a useful way of finding out what consumers are searching for. This is a good way of keeping track of trending niches. A quick Google search will bring up plenty of keyword analysis engines to help you find out which products are popular right now.
Keyword analysis can also help you find patterns in consumer trends. For example, people are much more likely to be searching online for Christmas gift ideas in November than in the middle of summer. Familiarizing yourself with market patterns can help you figure out how to market your product most effectively. It can also help you prepare yourself for any expected adversity in the market.
Conclusion
This article has explained how to find a niche market as an online retailer. Selling niche products in a smaller market can be hugely beneficial for your business, helping to establish a loyal customer base while also improving your net revenue.
We've also explained some of the key points to consider when trying to establish your niche. While passion is crucial to projects such as these, so are the more practical concerns. It's also important that your business is backed up by relevant experience and skills.
Especially when you are new to eCommerce, the process of opening an online store can be quite intimidating. As we've shown here, there are lots of moving parts to consider when opening an online retailer. If you are thinking of opening an online shop in a niche market and are looking for advice or support, reach out to us here at PIRS Capital. With our financial expertise, we've helped hundreds of customers start their own businesses, and we'd love the opportunity to help you bring your dreams to fruition, too.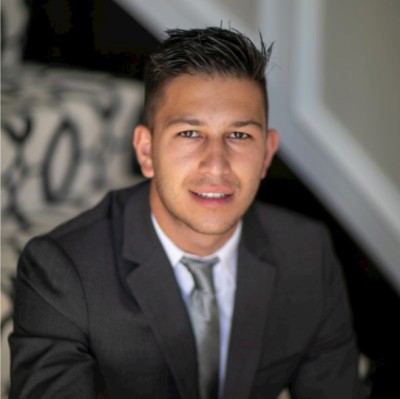 Written by: Mitchell L.
I work with companies that sell products on platforms such as Amazon, Shopify, Walmart, Ebay, Etsy, etc. I understand that every business is unique and thats why I form genuine relationships with owners so I can help them reach their goals and find success through our working capital solutions.
Ready to take control of your finance?