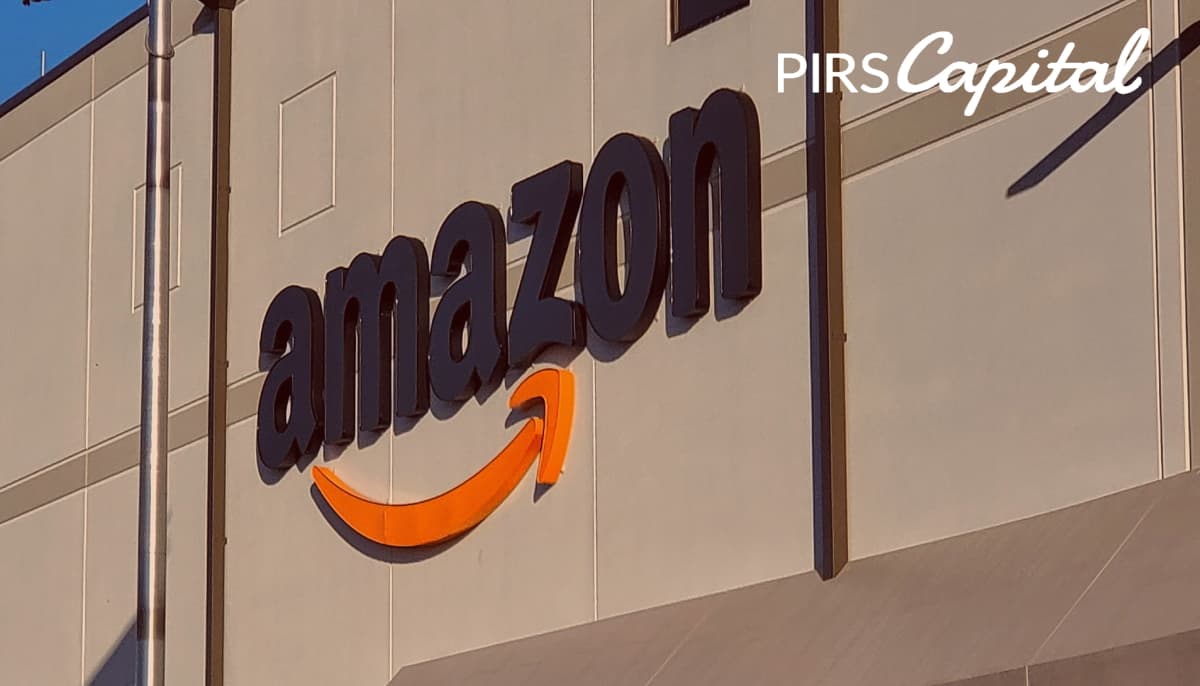 Counterfeiting is a complex problem that is tough to solve. Even for Amazon, where millions of brands are continuously exposed to this issue, it seems impossible to avoid it to some level. The Amazon IP Accelerator was designed as part of the company's Brand Registry initiative with this in mind.
In this article, we will discuss in detail the Amazon intellectual property accelerator. Amazon sellers who want to join the Brand Registry program faster will find this article useful.
Don't Wait, Become a Satisfied PIRS Customer Today!
What Is Amazon's IP Accelerator?
To better safeguard a brand's brand image and reputation, the Amazon IP Accelerator is designed to expedite the process of securing intellectual property (IP) rights.
This does not mean that you will acquire your trademark more quickly; rather, it implies that Amazon will admit you into the Brand Registry service before you have received your trademark. To guard the brand's intellectual property, in 2017, the online retail giant Amazon developed a full suite of tools aimed at making it easier for third-party sellers to increase sales.
However, trademark registration might take up to a year for some vendors. Hence, in October 2019, Amazon teamed up with 11 law firms in the United States to assist its sellers in obtaining trademark and intellectual property rights protection efficiently and simply.
This was done to ensure that small and medium-sized enterprises could affordably protect their brand using this carefully chosen network of reputable IP law firms offering high-quality trademark registration services.
Brands that haven't yet joined Amazon's Brand Registry can now "more swiftly get intellectual property (IP) rights and brand protection in Amazon's stores" through the Amazon IP Accelerator program.
How Does the Amazon IP Accelerator Operate?
As previously said, the fantastic thing about the Amazon brand accelerator is that you can gain speedy access to Amazon's Brand Protection Program.
Depending on how long it takes for Amazon's law firms to register a trademark application, your brand may be protected from infringement for months or even years after the application is filed.
To begin the brand IP acceleration process, follow the below steps:
Visit https://brandservices.amazon.com/
Get started by clicking the "Start" button.
Select the IP Accelerator service and the nation you are currently in.
You can select a firm from the list of legal services. Clicking on any firm's name will allow you to read customer reviews and get in touch with a lawyer immediately.
Why Choose the IP Accelerator Offered by Amazon Brand Registry?
We strongly advise any seller who is new to the platform to enroll in the Brand Registry Program. But what are the features of the IP Accelerator?
The following is a quick rundown of some of them:
Brand Security
Your brand can be protected against black hat sellers on Amazon by registering it with the Brand Registry.
High-Quality Content
Adding photographs, text, and video to your listing will help you make a more robust sales pitch.
Test Management
Using split testing, you'll be able to maximize the potential of your A+ content.
Amazon Storefronts
You'll be able to set up a separate Amazon.com store for your brand. This material has the potential to bring in additional customers. With this service, you can easily link your store's content to any of your sales channels. Insights about performance, campaigns, traffic and sales can also be used to improve your store.
Brand shopping is the primary focus of the Amazon Posts feature, which is currently only available to Amazon sellers. The technology mimics the look and feel of a social media feed. The ability to create brand-curated content that links directly to their product detail pages, where buyers may buy your products, is provided by this service.
Amazon Attribution
You can monitor which of your non-Amazon marketing efforts are generating results.
Amazon Live
You'll be able to create, post, and promote your QVC-style videos.
No commitment or hard credit checks, apply today!
Costs of Trademarks on Amazon
Amazon does not make a profit by linking businesses with their approved list of law firms. You don't have to incur any Amazon IP accelerator costs. However, the cost of the lawyers and the procedure itself must be covered.
There's an existing limit on the Amazon brand registry cost that the law firms can charge their clients. The following "Maximum service fees" were negotiated between Amazon and the approved law firms:
$500 – the Trademark Office will conduct a thorough search of its records to find any pending applications or registrations for your trademark.
$1,800 – For a complete brand audit that takes into account both Trademark Office files and unauthorized uses.
$600 – Cost to file a trademark application in the United States.
Costs Associated with Filing Forms with the Government
The cost of government filing is $275 per class. Even if you hire IP Accelerator's lawyers, another firm's, or if you do the paperwork and file for the trademark yourself, you'll still be required to pay this charge.
Your brand's products will be categorized under a "class"; for example, 028 Toys and Sporting Goods or 018 Leather Goods.
The decision is entirely up to you whether to file your trademark under multiple classes if you believe your brand has products that fall into more than one category. It can get costly when each class costs $275.
What Services Do Amazon IP Accelerator Law Firms Offer?
Only the legal firms included in Amazon's IP Accelerator program have pre-negotiated pricing for trademark filings that contain both your word mark (your brand's name) and your design mark (your brand's emblem).
There are no Amazon fees for extra IP-related services, such as filing design patent applications or copyright applications; therefore, the costs of those additional services will have to be worked out between you and your chosen legal firm.
Pros and Cons of Amazon Accelerator
Businesses can use Amazon Accelerator to sell their items under the Amazon brand on Amazon.com and other websites. Let's take a look at the program's pros and cons.
➕ Pros
Enhanced Brand Awareness
According to Amazon: "Products with strong ratings and reviews may obtain additional spots on Amazon."
However, the evidence reveals that Amazon gives a great deal of exposure to its private labels and exclusive products. At the bottom of competitor product listings, it places advertisements for its brands. Amazon-exclusive brands appear higher in search results than other products, according to recent research. This appeared to be the most important element in determining the order in which the results were ranked.
Your business should see an increase in revenue as a result of this increased exposure.
Increased Possibilities for Becoming an Amazon Seller
The Amazon Accelerator Program provides manufacturers with a path to becoming a supplier for Amazon's private-label brands.
Amazon may ask you to supply them with things that they can put their name on if your brand is well-known and well-regarded. Many items are moved as a result of Amazon's reputation for trustworthiness and dependability. Your firm could benefit greatly from being a supplier.
Amazon may even buy your brand if it's impressive enough. To participate in Amazon's Accelerator Program, you must provide Amazon with the option of purchasing your brand outright.
Additional Marketing and Expansion Support
Amazon will help you get your new brand off the ground by providing you with a variety of marketing tools and a team of experts to help you out.
The Amazon Web Services and Sponsored Ads-free credits can help you increase visibility. You will have free access to the Amazon Vine Program to obtain customer feedback and improve your product ratings. In addition, you'll have more analytics at your disposal.
You can also get assistance from Amazon professionals with creating content for your product listings and with marketing via social media and email. Amazon's co-working space in Seattle is also available to start-up founders.
➖ Cons
Restricted Control
As a member of Amazon Accelerator, you sacrifice some of your company's marketing authority. This means Amazon has complete control over your product pricing and supply chain as well as any promotional elements.
Your Products Can Only Be Purchased Through Amazon
Selling your goods and building a name for yourself on other sites is impossible because of this. Because it hinders them from diversifying their business earnings, several business owners find this challenging.
Is Amazon Accelerator Right for Me?
If you want to build your e-commerce firm and are willing to give up some control, the Amazon Accelerator is a wonderful option for you. Promotional perks and specific tools are provided as part of the program.
To build a personal brand that you can be proud of for years to come, the Amazon Accelerator program is not a wise choice. In addition, if you want to sell your products on different sites, like a personal e-commerce site that you own and control, this is not a smart option.
The accelerator may be a good option for you if you're looking to integrate your e-commerce firm with Amazon. If not, even if joining the program raises your sales dramatically in the short term, it may not be worth it in the long run.
Conclusion
There is no longer an excuse for not joining because of a lack of time to file trademark applications. A faster and more error-free path to the program and registration of your trademark is assured when you use IP Accelerator.
Amazon's IP Accelerator will save you time, even if you can secure your trademark for less money elsewhere. As a Brand Registry member, you'll gain access to plenty of benefits!
If you're an Amazon or e-commerce seller in need of finance to build your business, schedule a consultation with PIRS Capital today. Over the years, we've helped hundreds of online sellers get capital and support.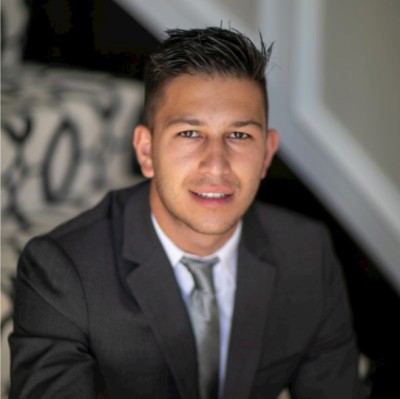 Written by: Mitchell L.
I work with companies that sell products on platforms such as Amazon, Shopify, Walmart, Ebay, Etsy, etc. I understand that every business is unique and thats why I form genuine relationships with owners so I can help them reach their goals and find success through our working capital solutions.
Ready to take control of your finance?