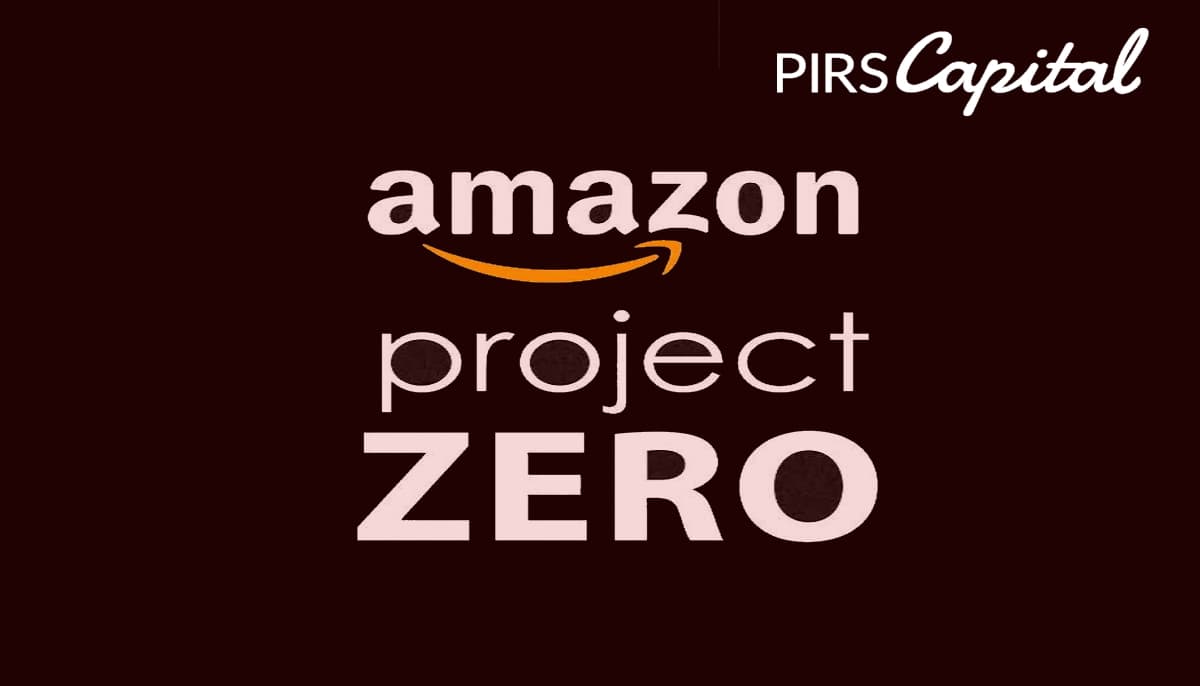 The continued popularity of the eCommerce industry has brought about an increasing number of counterfeit products. Although counterfeit products can be reported and removed from the platform, they can resurface and be sold again. This process continues over and over.
Counterfeit products are brand identical copies created through advanced technologies. To fight these fake products, Amazon released the Amazon Project Zero, an ambitious drive to help brands and the platform drive product counterfeiting to zero.
Are you a seller on Amazon looking for ways to protect your brand from counterfeit or fake products? Keep reading this article to learn more about Amazon Project Zero and how it works to protect your brand.
Why Is Counterfeiting a Big Issue in the eCommerce Industry?
Amazon allows third-party sellers on its platform. Although many sellers sell authentic products and brands, some dishonest individuals also use the platform to gain profit by selling identical copies.
Any famous brand that attracts many customers may also attract scammers. Counterfeit products are usually low quality and can damage a brand's reputation. Aside from damaging the brand's reputation, counterfeit products in industries like the beauty and health category might contain chemicals that can be dangerous to customers.
What Is Amazon Project Zero and How Does It Work?
Project zero is a self-service tool provided by Amazon to help brands distinguish their original products from fake ones. It combines Amazon's advanced technology, innovation, and machine learning. Amazon believes that every brand knows its intellectual property and can detect if its product is imitated and is being sold.
Amazon Project Zero provides three benefits for brands participating in the drive. Self-service counterfeit removal and automated IP protection are both offered for free. However, the third benefit, product serialization, is a paid feature, and participating brands can decide for themselves whether to use it or not.
To maximize the benefits of Amazon Project Zero, brands should avail of product serialization. However, if you need financing, some reputable companies such as PIRS capital can provide funds to help.
Don't Wait, Become a Satisfied PIRS Customer Today!
How Project Zero Protects Authentic Brands
As mentioned earlier, Project Zero has three benefits for brands participating in the drive. They are:
Automated Protection
1
This is an excellent feature of Amazon that uses a system to automatically scan and check any specific trademark, logo, or brands that were submitted to their system. It is powered by machine learning to review products, look for counterfeit suspects, and automatically remove them.
According to Amazon, this feature can scan over 5 billion product listings daily to detect whether the products are legit or fake. Per testing done by Amazon itself on several brands, this feature of Project Zero proactively stopped suspected counterfeit products by 100 times compared to just responding to reports from brands.
Self-Service Counterfeit Removal
2
Before the Amazon Project Zero program, Amazon removed counterfeit products if the brand owners reported an issue. Amazon then investigated the report and took action by removing any fake items once they were proven so. This took several days and was and remains hassle-free for brand owners.
With the self-service counterfeit removal tool, brand owners can now remove fake products without making a report to Amazon. This gives brand owners the freedom to control product listings and helps Amazon remove counterfeits on the platform.
Product Unique Code or Serialization
3 Product serialization isn't free. It is a paid feature, and brand owners can decide for themselves whether to opt-in. It helps protect brand owners' intellectual property.
Product serialization involves the registration and attaching of unique codes to physical products. Once brand owners attach those codes, Amazon can scan them to confirm a product's authenticity.
The main reason for product serialization is to prevent counterfeit products from reaching customers. The information from this feature will be fed to Amazon's automated protection system.
The cost of this feature ranges from $0.01 to $0.05 per item, and the total price will be determined by the online store's volume of products.
Requirements to Become Eligible for Amazon Project Zero
When Amazon Project Zero started, it was a privilege since the brand owners who could participate would need to be invited by Amazon. These brands had to have a registered trademark and be enrolled in Amazon's Brand Registry. The invitation-only participation is believed to have been the testing phase.
The invitation-only requirement to become eligible in the Project Zero drive has subsequently been removed. Sellers, however, still need to meet the following requirements or criteria to be accepted into the Project Zero program:
You should have a registered trademark. This means that you should be the legal owner of the brand you want to protect from counterfeits.
Your brand should be registered in Amazon's Brand Registry. The brand registry will help protect the IPs of the trademark holder. It can also assist in customizing a brand's product listings, providing advanced search options, etc. You can register here if your brand is not yet registered in Amazon's brand registry.
You must submit potential infringement to Amazon. It should be submitted within six months, and you should have a 90 percent acceptance rate on those submissions.
After meeting the above requirements, you can participate in Amazon Project Zero and have more direct involvement in protecting your brand.
To apply, you can visit the Amazon Project Zero page and look for the button to sign in. You can also check this page to learn if you're eligible for the program. Once you qualify, it will guide you through the application process.
Difference between Project Zero Amazon and Amazon Transparency
Amazon developed Amazon Project Zero and the Amazon Transparency Program to prevent counterfeit products. Preventing the sale of counterfeit products will protect not only the brand owner's reputation but also the health and satisfaction of their customers.
While Amazon Project Zero features three benefits to help brand owners track counterfeits of their products, Amazon transparency is an item tracing service. Transparency allows business owners to give a unique code to each unit they manufacture. The unique code will allow customers to authenticate the product whether they purchase it on Amazon or other eCommerce stores.
Through Transparency by Amazon, customers can check where and when the product was manufactured and view its materials.
To further prevent counterfeiting, Amazon verifies the unique barcodes before shipping. If there's a problem with the barcode, it will not dispatch the product, instead marking it as a potential fake or counterfeit and triggering an investigation.
No commitment or hard credit checks, apply today!
Limitation of Amazon Project Zero
Amazon Project Zero offers impressive features and capabilities in fighting counterfeits and protecting a brand's reputation. However, the program still has some drawbacks, although it is possible it will progress in the future. You should also be aware of some of the program's limitations as a seller.
Removing Counterfeits Is the Brand Owner's Responsibility
1
Allowing brand owners to remove counterfeit products can be an advantage and a disadvantage. The platform transferred its responsibility for checking for fake products and is taking a more hands-off approach.
With the self-service counterfeit removal, sellers or brand owners need to actively monitor Amazon product listings for infringements. They also need to monitor whether the platform removed the fake products.
Brands without Trademarks Can't Participate
2 Sellers participating in the program must be signed up in Amazon's Brand Registry. Sellers without trademarks cannot register on Amazon's Brand Registry. With this limitation, sellers who rely on patents and design rights are unable to participate.
Flawed ASIN System
3 Amazon Project Zero can help sellers remove counterfeit products by identifying sellers who sell under the brand owner's Amazon Standard Identification Numbers (ASINs). It cannot detect fake sellers using separate ASINs.
Product Serialization Is More Costly for Popular Brands
4 Product serialization costs can be greater for popular brands that sell their products to numerous outlets and brands offering lower costs. However, it can benefit smaller brands by selling fewer products and products with high unit prices.
Only Focuses on Counterfeits
5 Amazon Project Zero's drive to decrease counterfeiting to zero is exceptional. However, it can't fully protect the brand owner's intellectual property and trademark misuse.
Amazon Project Zero's Areas for Improvement
The goal of Amazon Project zero is beneficial not only to brand owners but also to their customers. This program has a promising future and will continue helping brands. However, to entirely prevent dishonest sellers, Amazon should force sellers to provide as much information as possible. This will help the platform determine whether the seller can be trusted or not.
Forcing sellers to provide additional information about their whereabouts and product offerings can help effectively manage infringement on the platform.
Conclusion
Protecting your brand from counterfeit products can help maintain your brand's reputation. Amazon Project Zero is vital to maintaining your reputation by preventing counterfeit products. Although its two features are free, product serialization, which comes with a price tag, can further protect you from counterfeiting.
If you need funding for your Amazon Project Zero product serialization, PIRS capital can help.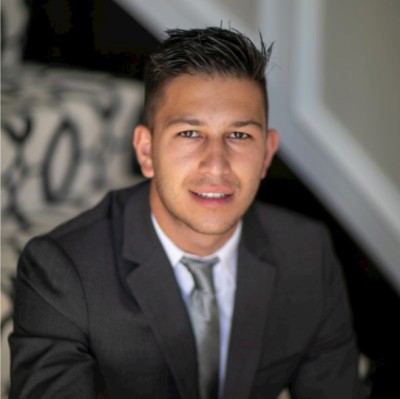 Written by: Mitchell L.
I work with companies that sell products on platforms such as Amazon, Shopify, Walmart, Ebay, Etsy, etc. I understand that every business is unique and thats why I form genuine relationships with owners so I can help them reach their goals and find success through our working capital solutions.
Ready to take control of your finance?