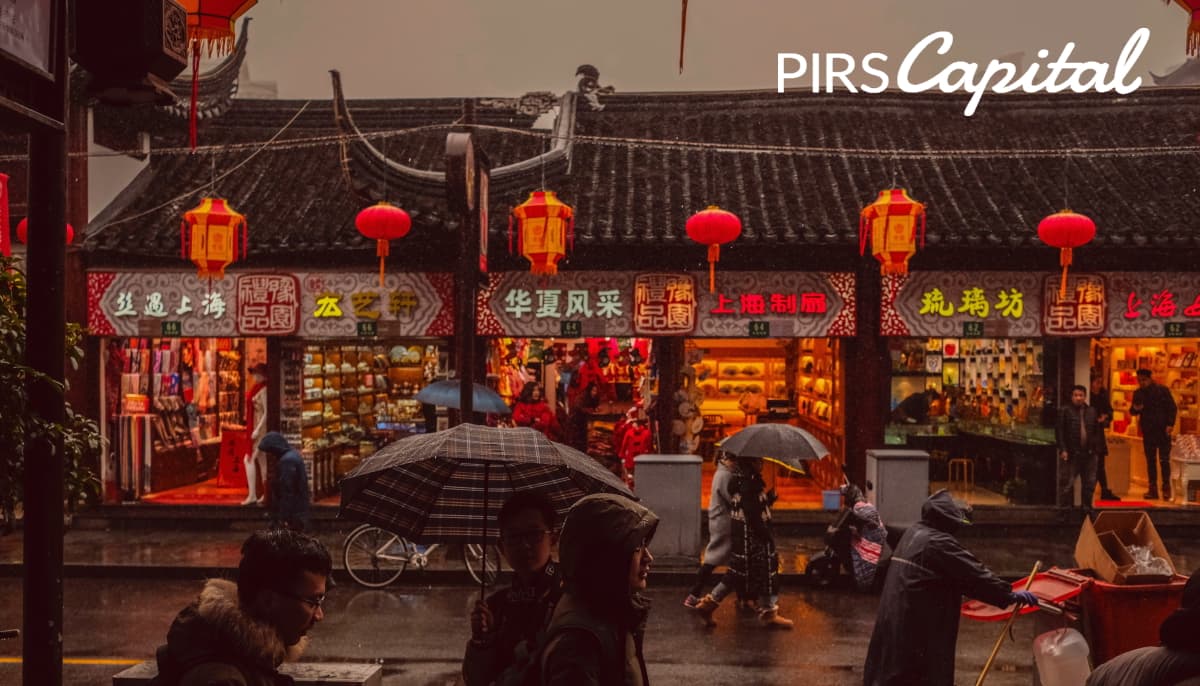 Alibaba provides a great way to import things from China because there are so many vendors that create nearly any product on the market.
You may all end up selling the same products as your competitors because Alibaba is also where they are likely to source their goods.
However, what if there are better alternatives than Alibaba? Is there a better option out there? Alternatively, why not use more regional vendors? Most importantly, some of the greatest providers steer clear of Alibaba in search of a higher-end clientele.
Our team of experts has compiled below a list of sites like Alibaba, which can be a great alternative.
Why Prefer Chinese B2B Marketplaces?
Before going through all your choices, it's essential to consider why purchasing your goods from Alibaba and aliexpress similar sites is a smart move.
There are thousands of suppliers on these platforms. This saves you time by eliminating the need to visit many websites in search of the ideal manufacturer.
Buying from Chinese companies has several other advantages as well:
Labor costs are lower, and raw materials are less expensive; your purchases will be cheaper.
Large quantities of products may be delivered quickly and efficiently by Chinese manufacturers.
Despite the many unfavorable perceptions about Chinese products, the vast majority of them are of relatively high quality.
Because of these reasons, most vendors choose to purchase from China rather than other nations, such as India or the United States.
Don't Wait, Become a Satisfied PIRS Customer Today!
An Overview of Alibaba and the Reasons for Considering Alternatives
When it comes to manufacturers and suppliers, Alibaba has the most in the world, which is why so many sellers utilize it.
Although they aren't flawless like any service, they're still good enough. They've had problems in the past with questionable vendors. In general, though, they remain the favored B2B platform for eCommerce companies.
Why would sellers want to explore an alternative to Alibaba? To put it another way, the more sites you check out, the better your chances are of choosing the best vendor. If you only look on Alibaba, you can miss a great producer in another country.
Here are a few more good reasons to check out another website similar to aliexpress and Alibaba:
Another website's prices may be lower.
You'll be able to choose from a greater variety of products.
Other sites might allow you to negotiate for better terms.
Some markets may offer better-quality goods.
You may be able to get better shipping and delivery terms.
Because of this, it's not a bad idea to check out other websites that are similar to Alibaba.
The following are our picks for the top 14 alternatives to Alibaba that we've found:
AliExpress
Alibaba owns AliExpress, which serves as a B2C (business to consumer) platform. However, this marketplace is still used by many sellers to source their products.
Websites like Aliexpress have a big advantage because it doesn't require a minimum number of items to be purchased. For new sellers who aren't ready to invest in a lot of stock, this means that you can purchase just a few items or even one product at a time.
1688
1688 is an excellent alternative to Alibaba. Alibaba owns 1688 as well. However, the majority of its offerings are geared toward beauty and fashion. It's worth a look if you're selling something in one of those categories.
Chinese-language content is the only drawback to 1688. Due to its focus on Chinese buyers, it is not as effective as the international marketplace, Alibaba. Using Google's translation service may help you better grasp the website's content, but it isn't ideal.
DHgate
DHgate may be the closest thing to Alibaba.com that you can get. They offer a wide range of goods for both businesses and consumers, including everything from health and beauty products to technology and sporting goods.
DHgate's Digital Trend Centers are one of the company's most distinctive features (DTCs). Customers can examine products in person at these stores, which are located in several countries. In the United States, Australia, Europe, and elsewhere you can find DTCs.
Chinabrands
An online marketplace that connects online retailers with Chinese manufacturers is Chinabrands.
They also provide wholesale products, but their primary focus is on their dropshipping services, which allow you to send your customers' orders to a third-party supplier, who then executes the orders on your behalf. A major advantage of this approach is that it eliminates the requirement for you to purchase and hold stock in advance.
Global Sources
Global Sources has more than 45 years of worldwide trade experience. They organize trade exhibitions in Asia, and they have an online database of suppliers like Alibaba.
Global Sources has better-quality suppliers than Alibaba. Their knowledge of the export market makes them better suited to meet your requirements. You'll also find fewer shady factories on this site than on Alibaba. Global Sources is used by numerous big-box retailers as part of their sourcing strategy.
Then again, some providers demand a lot more from you. Typically, they'll inquire about your company's history and the volume of your purchases. To be fair, they want to evaluate if you are a good fit for their company before they start doing business with you. Global Sources may require more work in the beginning to establish confidence and acquire detailed responses from providers.
As a result, many suppliers listed in Global Sources' online directory participate in their offline fairs, which enhances their reputation. By purchasing booth space, they are putting more of their own money on the line than an internet middleman who may disappear tomorrow.
Global Sources does not exclude trading companies from its database. To make it feel more transparent, Global Sources has a lot of intermediaries and trading companies, but they tend to identify themselves that way.
In comparison to Alibaba, Global Sources has a more comprehensive pan-Asian emphasis and provides a superior shopping experience for customers.
Made-in-China (made-in-china.com)
One of the top sites similar to Alibaba is Made-in-China.
Over 3,600 product categories, 6.1 million suppliers, and 11 languages are available for buyers to choose from. That means that whatever you're looking for and wherever you're from, you'll be able to find it here.
If you're willing to travel and want to meet suppliers in person, this could be a terrific opportunity for you to attend one of their trade events.
Taobao (world.taobao.com)
One of Alibaba's subsidiaries, Taobao, is a popular online marketplace. This website, in contrast to the others on this list, concentrates on sales made directly between consumers. Taobao is often referred to as the Chinese eBay.
You won't find many of these dealers in any other marketplace. There are, however, times when it isn't the greatest place to source your products. Ordering in bulk from smaller stores may be more challenging, and the price per item will almost always be greater.
JD (global.jd.com or joybuy.com)
JD is a great alternative to Alibaba. As a B2C retailer in China, JD is extremely well-liked. Their site is primarily geared toward consumers, but there is an area devoted to wholesale customers as well. If you buy in quantity, you'll save money on each item.
Although the primary JD site is in Chinese, you can browse in English if you go to their worldwide site. Moreover, they have a wide range of products and suppliers to choose from.
EC21 (ec21.com)
In addition to agricultural equipment and electrical supplies, EC21 offers a comprehensive range of industrial products for retail sale. However, this marketplace isn't the ideal place to go if you're seeking the most up-to-date toys and games.
Their products are in high demand, and some of these items are difficult to obtain elsewhere. You may want to check out this site if you work in the industrial sector.
No commitment or hard credit checks, apply today!
LightInTheBox (lightinthebox.com)
Toys, fashion, beauty, and electronics are just a few of the categories that LightInTheBox serves. There are fewer things available here than in other markets, so keep that in mind when evaluating your options.
Despite this, purchasing on their site is a breeze thanks to the abundance of detailed product information and easy-to-use navigation.
Gearbest (gearbest.com)
Gearbest is one of the best places to shop for electronics and gear. The platform is primarily concerned with technological devices, gadgets, and accessories. Hence, this is not the place to go in search of clothing or cosmetics. For the most up-to-date gadgets, though, this is the place to go.
For one, Gearbest has a comprehensive quality control system. To ensure that you're getting a high-quality product, all of the items on the site have been properly tested.
Hong Kong Trade Development Council – HKTDC (hktdc.com)
HKTDC is one of the greatest places to buy and sell goods online. In 1966, the HKTDC was founded to assist Hong Kong companies in expanding their international trading possibilities. On their website, you may also find products from Hong Kong manufacturers. To assist customers, they provide plenty of tools and materials on how to source products from Chinese suppliers. As a result, it's an excellent platform for new sellers.
SHEIN (shein.com)
Even though SHEIN sells a wide range of goods, the vast majority of its goods are geared toward women. If you're looking for clothing, this is a great place to start.
There are more SHEIN locations than any other company on this list. In addition, they offer specific web pages for the United States, Canada, and Australia. This simplifies the process of shopping and ordering.
Trade Shows
Attending trade exhibitions is a terrific method to meet a large number of potential suppliers at once. Relationships have an important role in Chinese society. Face-to-face meetings with suppliers can help establish those relationships fast and encourage suppliers to make concessions on a variety of issues, including price, payment terms, packaging, and product adjustments.
They're a terrific place to shop and learn new things. It's common for manufacturers to keep new items under wraps to protect themselves from the competition. In person, they'll be more likely to show you their complete range of abilities. In many cases, the best products are hidden away.
Trade exhibits are completely different animals from Alibaba. The Canton Fair and the Global Sources Gifts & Home Show are two of the most well-known general trade shows. If you're open to fresh product concepts and don't have a specific product in mind, these are ideal. This is a great technique to spot emerging trends.
Industry-Specific Fairs
Several industry-specific trade shows exist for a more focused approach, such as MAGIC for fashion, CES for electronics, Intersolar for solar, Automechanika for vehicles and parts, and the list goes on. This can be a rapid approach to meeting numerous relevant vendors. Face-to-face meetings with suppliers also allow you to get a better sense of new trends, products, and prices all at once.
However, keep in mind that these fairs normally only meet once or twice a year, so you'll need to plan. Depending on where you go, it may not be cheap to fly, stay, go around in a hotel, get a visa, go out, etc.
Regional Marketplaces
The Yiwu Market and the Shenzhen Electronics Market are two of China's best-known regional markets (Huaqiangbei). They're a good method to get a sense of what local items are like.
Additionally, these markets are open to the public, which is a major benefit. In other words, you can walk around and get a sense of what's within. This is an excellent approach to discovering things you would have otherwise missed while shopping online. It is also possible to purchase any amount you desire. Keep in mind, however, that most of these suppliers are only intermediaries.
Factory Visits
Visiting a supplier's factory is one of the best ways to ensure quality. For one thing, you may get a first-hand look at the plant's operations by going on a factory tour. You can also meet with management to discuss your project.
But, of course, this will cost more time and money in the long run. When it comes to making travel plans and working with vendors, you might benefit from the assistance of a guide or sourcing agent.
Referrals
Referrals can be a significant strategy for discovering suppliers, just like they are in any other industry. To locate hidden treasures, you could use friends, business contacts, online platforms, and social media.
Asking suppliers you already work with is a good place to start. Since there's an element of "face," there's more of an incentive to get it done and not waste time. In other words, the more social capital there is at stake, the more likely it is that it will happen.
However, the referral may not be based on objective criteria or quantifiable standards, so you should still do your research.
Matchmaking Events
Trade shows and sourcing platforms offer matchmaking services as your purchase volume increases.
Customers with more experience can make use of private sourcing events hosted by Global Sources. These events facilitate meetings between buyers and pre-selected suppliers. This is a great approach to meeting a large number of vendors rapidly while also saving time.
Do you, on the other hand, have faith in their capacity to connect? Keep in mind that this service may not be accessible to everyone because it is restricted to the users of their platform.
Customs Import Records
Customs import records are sometimes used by clever businesses to track down the suppliers that their rivals or other firms in their industry rely on.
Think about it this way: If a factory in Vietnam is already producing Adidas shoes, then it's likely that they have the capabilities and quality standards to produce shoes for you.
In addition, you could assume that Adidas has already completed all the necessary due diligence tasks, including supplier audits, product development, and safety and ethical screenings. A supplier who already manufactures for one of your competitors or another company in your niche lowers your risk.
Import data from the United States of America can be found for free on the internet.
Conclusion
As you can see, there is a wide range of options in the Chinese marketplace. Although Alibaba continues to be the most popular e-commerce platform worldwide, it may not have the best suppliers for your requirements. It's a good idea to check into other sourcing platforms, as well as trade exhibitions, factory visits, recommendations, and other methods. Find the channels that work best for your business.
Schedule a meeting with PIRS Capital today if you're an Amazon or e-commerce merchant looking for funding to expand your business. Many online sellers have benefited from our expertise in obtaining funding and support over the years.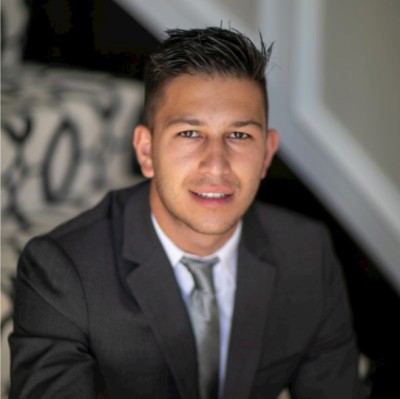 Written by: Mitchell L.
I work with companies that sell products on platforms such as Amazon, Shopify, Walmart, Ebay, Etsy, etc. I understand that every business is unique and thats why I form genuine relationships with owners so I can help them reach their goals and find success through our working capital solutions.
Ready to take control of your finance?