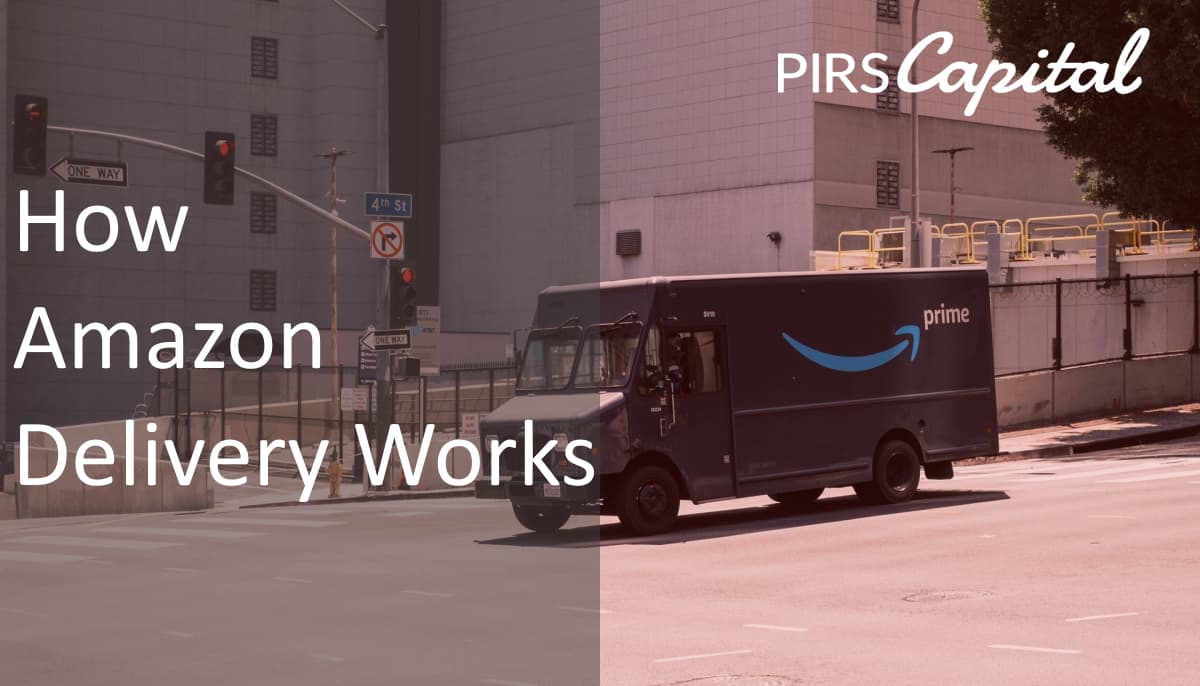 If you sell products on Amazon, you are aware of how crucial it is to keep your brand page up to date and optimize your listings for sales. But, do you know how the delivery operates at a business-like Amazon?
In this guide, we have answered common questions like what shipping Amazon use and how long the Amazon shipping process takes. Let's go through everything sellers need to know about the Amazon shipping process.
While there is a wealth of resources available online, we have gathered the essential knowledge sellers need to know to succeed on Amazon and keep their customers pleased.
What Does Shipping Mean on Amazon?
Amazon provides shipping services to help companies get their products to consumers. So, what is the process of Amazon delivery? Well, if you choose to sell through the Amazon FBA delivery program, the company's fulfillment center will pack, ship, and handle your orders at no extra cost to you. However, there is an FBA fee that they'll have to pay based on the size and weight of the product.
When a seller uses the FBA Amazon delivery system, they can offer more to their customers and improve their chances of making a sale on Amazon.
If you aren't a part of the Amazon FBA seller program, you'll have to arrange delivery through a third party and cover the fees yourself. You have more say over your inventory and can get to your products anytime you choose with Fulfillment by Merchant.
On the other hand, FBM takes more effort because the retailer must handle inventory management, customer service, packing, and shipping. Package labels, confirmation of shipment emails, and packing slip all need to be coordinated by the seller.
Don't Wait, Become a Satisfied PIRS Customer Today!
How Long Does the Amazon Shipping Process Take?
The time it takes to get an Amazon package might range from two days to two weeks, depending on how far away the nearest Amazon fulfillment center is.
How Long Does Amazon Delivery Take?
Amazon gives you a choice between two shipping methods:
Shipping Option
Details
Free
You will receive your order within five to eight days
Prime
With Amazon Prime, you will be eligible for:

Standard shipping
One-day shipping
Two-day shipping
Which Courier Service Does Amazon Use?
Amazon works with the following carriers to deliver items
UPS
US Postal Service
Amazon
FedEx
DHL Express
ABF Freight
Aramex
CEVA Logistics
What Are the Shipping Fees on Amazon?
When using Fulfillment by Amazon, shipping costs are calculated based on the item's weight and size. Amazon's global shipping rates are different from their standard shipping charges and are broken down by area and country. Sellers need to follow Amazon's packaging standards when shipping their products.
In most cases, merchant-fulfilled Amazon delivery options offer more savings than alternatives like FBA due to the absence of FBA storage fees.
Shipping Requirements
For shipping particular items, the seller must adhere to the guidelines specified below:
Certain products have shipping deadlines that sellers must meet. Within two business days of receiving the order, all Books, Music, Video, and DVD (BMVD) products will be delivered.
Amazon determines the delivery for BMVD products based on the item and the buyer's shipping preferences.
For all things offered for sale on Amazon, the seller must provide standard shipping.
The option of providing worldwide delivery as well as additional expedited shipping options is up to the seller.
When using the FBA Export, BMVD products can be shipped internationally to nations that Amazon has allowed.
No commitment or hard credit checks, apply today!
A Guide to the Shipping and Fulfilment Process
You, as an Amazon seller, probably already know how crucial it is to understand the shipping logistics process. When you understand how Amazon delivery services work, you can make sure your products get to your customers.
The Amazon delivery process consists of multiple steps. To help you be ready for the next order, we'll explain in detail what each of these terms entails.
Pre-shipment (when a customer orders products from your brand)
Amazon will notify you that the customer has placed an order. If you use Amazon Fulfillment by Warehouse (FBA), then your orders will be sent to the appropriate fulfillment center. Your customer's order is then handled by Amazon Associates in the fulfillment center who pack, label and send it on its way.
Notifications will be sent to your business when things are shipped using your company's shipping methods. The order confirmation email will tell you to get the product ready for shipment. The notice also specifies the time frame within which you must deliver the goods to the customers.
Unshipped (What This Means for Amazon Sellers)
Perhaps you're wondering what this means for Amazon sellers. If a product has not yet shipped to a customer, it will be in the "unshipped" status.
When an order has not yet been received by a carrier, this status will be displayed on Amazon. To manually update the status of a product that you're shipping yourself, you'll need to confirm that it's been dispatched.
Pending (Buyers Should Expect Longer Processing Times)
The Pending stage in the Amazon shipping procedure notifies sellers that they must wait before sending the item. If a product has this status, it does not signify that it is currently in transit.
In contrast, the pending status indicates to vendors that something is wrong with the order. Depending on your region or the location of your Amazon fulfillment center, this status can take anywhere from two days to two weeks to clear.
Incomplete or pending orders might occur for several reasons. The order will be marked as "waiting" if the credit card payment does not go through. The same thing happens when an item is temporarily out of stock or when Amazon is collecting all of the items that qualify for free shipping before processing the transaction.
Canceled if the Payment Fails
When Amazon cancels a payment for your product, the status is changed to "canceled." Amazon will often inform you through email when this occurs. If an order is canceled for whatever reason, such as fraud or a failed payment, you should not send out the item ordered.
Fulfillment (Processing the Order)
After Amazon has received money without a delay, the order will be fulfilled. Unless a seller opts in, Amazon's fulfillment center will handle the shipment for the customer's order. Part of this shipping procedure involves:
Getting your order ready for transport
Boxing it up
Putting a label on it
Sending the carrier tracking information
Step-by-Step Instructions for Amazon Sellers Regarding the Shipping Process
Understanding the specific steps involved in Amazon delivery services is important if you're shipping products without using Amazon FBA.
To begin, a seller must get an order notification
1 An order confirmation email from Amazon kicks off the shipment process. You can use this notification as a heads-up that an order is on its way.
Next, the seller receives payment from the buyer.
2 Amazon will always require payment before shipping a product. You will be notified that a customer's payment has been processed and that you may move forward with an order once the funds have been made accessible.
After that, the seller fulfills the order
3 Next, the seller processes the order, which includes receiving the information, gathering the products, and assembling the packaging. This is referred to as order processing.
The order is shipped after processing
4 The next step is to dispatch the shipment. The seller will take the buyer's shipment to the shipping company specified in the order.
Finally, the customer receives the order and provides feedback
5 After an order has been fulfilled and sent out, the seller on Amazon can relax and wait for feedback. The rest will be handled by the mail carriers.
For positive feedback on your Amazon page, it is up to you, the seller, to provide prompt, reliable shipping services to your consumers.
Get Funding for Your Amazon Store
The Amazon shipping process is not overly complicated. Amazon makes it easy to keep tabs on orders and get them out the door promptly. If you're a new seller on Amazon, you won't have to worry about being rushed to fulfill orders.
If you sell on Amazon, joining FBA will make you eligible to sell to Prime members, and Amazon will handle all of your shipping needs. While shipping costs are an important continuing expense for every eCommerce business, the method you choose should be based on what works best for your company.
If you need an online business loan for your Amazon store, consult PIRS Capital today! We have extensive experience working with online retailers and helping their businesses grow to the next level.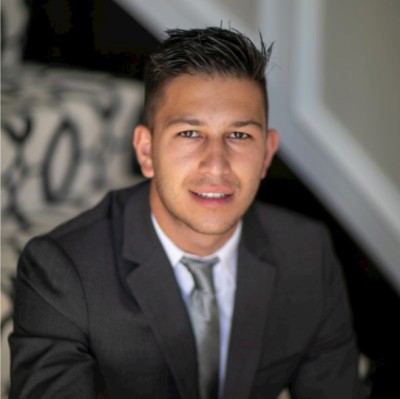 Written by: Mitchell L.
I work with companies that sell products on platforms such as Amazon, Shopify, Walmart, Ebay, Etsy, etc. I understand that every business is unique and thats why I form genuine relationships with owners so I can help them reach their goals and find success through our working capital solutions.
Ready to take control of your finance?