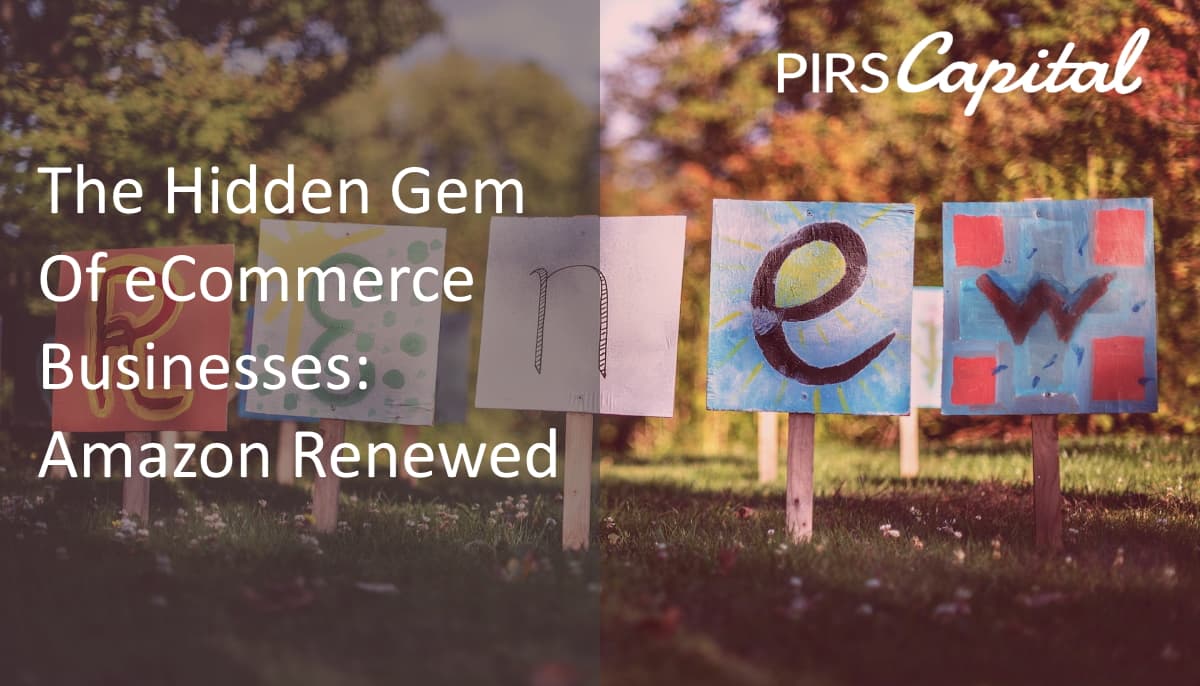 Online retailers have chosen the path of the Amazon FBA program to expand and scale up their businesses. However, many online merchants miss out on a significant opportunity by ignoring Amazon Renewed. What does renewed mean on Amazon? Which goods are eligible? How can you get started selling on Amazon Renewed? We will answer all these questions in this article.
Explanation of Amazon's Renewed Service
Amazon Renewed is Amazon's initiative that guarantees the quality of products that have been previously owned and renewed. Customers looking to save money on their Amazon purchases will find that renewed electronics are a viable option. No one enjoys spending money on a new phone, computer, or power equipment only to have it not function properly or break down within a few short weeks.
The Amazon Renewed program gives rules for businesses to follow to ensure the quality of refurbished products, thereby reducing the risk to the customer. Brands may increase the visibility of their refurbished products on Amazon by joining Amazon Renewed. Customers can have more faith in the brand name that is Amazon, and their stickler ways of keeping quality in check.
Don't Wait, Become a Satisfied PIRS Customer Today!
What Distinguishes Refurbished From Renewed Products on Amazon?
You may have also seen that some Amazon products can be purchased in a "refurbished" or "renewed" form. What makes them unique from one another and what does seller refurbished mean?
Products sold as "refurbished" items on Amazon have often been returned by customers and then inspected, repaired, and repackaged for resale. You're looking at products that were first sold flawed but have now been improved and resold in new packaging.
So, what does renewed mean? Products that have been "renewed" are merely those that have been returned and restocked for sale. These pieces are in excellent shape but may be lacking some of their original materials. Some may be brand new while others are gently used.
Who Is the Amazon Renewed Program Designed For?
Manufacturers and third-party refurbishers who meet Amazon's requirements can participate in Amazon Renewed. So what renewed products can you sell?
Smartphones
Computers
Electronics
Video game consoles
Headphones
Toner cartridges and printers
Products for the house and kitchen
Electric tools and lawn mowers
Ventilation fans
Garage door openers
You must also have a system in place to ensure that they are in pristine condition and perform as expected. If this sounds like you, Amazon Renewed could be a great way to boost your business.
Making Sure You're Amazon Renewed Eligible
Several basic criteria must be met before your products will be accepted into the Amazon Renewed program.
First, institute a system of product inspection.
1 When it comes to Amazon Renewed, the company has very high standards. You will need to provide evidence that your items have been through rigorous testing and inspection to confirm that they are compliant with their standards. All necessary diagnostic procedures and a thorough cleaning are included in this price.
If an inspection reveals broken components, you must fix them immediately. Your products also need to look brand new, in addition to having brand new features. Make sure there are no flaws that can be seen from a distance of 12 inches. Each product must pass this test, and your procedure must ensure that it does.
Next, make sure any renewed items are covered by a warranty.
2 The quality claims made about your renewed products must be backed up by a warranty if you want to sell them on Amazon Renewed. The program requires all items to have a guarantee that lasts for at least 90 days and covers any problems with the product, except those that have been deliberately ruined, including lack of maintenance or poor installation, at no extra cost to the client.
Third, the price must be at least 5% lower than buying the item brand new.
3 Even if you succeed in making the refurbished products function and seem like new, customers would still prefer to buy from the manufacturer. Amazon renewed products meaning your item must be of lower price. Your selling price must be at least 5% lower than what consumers would pay to purchase the same goods brand new from the manufacturer.
Become a registered Amazon seller.
4 If you want to sell goods on the Amazon marketplace, you'll need a seller account, which can be created through the Amazon website.
And finally, show that your company is well-established.
5 Since Amazon wants only reputable firms to join their program, they will ask for documentation of your company's existence.
Show proof of having sold at least $50,000 worth of eligible reconditioned items over the last 90 days via invoices. Current Amazon sellers must provide 90 days of data demonstrating an ODR of less than 0.8%. Invoices for a minimum of $2.5 million in reconditioned Apple products purchased within the last 90 days are required.
Major changes were made to the program's seller quality performance requirements at the beginning of 2021. As of recently, the marketplace mandates that vendors keep their aggregate rate of negative feedback below 10%. That is to say, Amazon will compare all of your orders' one- and two-star reviews (including instant ratings) against all of the other reviews for the product. The Seller Central Quality Reports page will show the sum of all of the bad reviews for your Amazon Renewed products.
The Seller Central's Amazon Renewed US Quality Policy page has more details on metrics for success, as well as guidelines for product inspection, packaging, and brand requirements. Read this first if you want to resell specific iPhone models!
All Renewed products sold in North America, excluding Amazon devices, are backed by the Amazon Renewed condition Guarantee, which you should be familiar with. The return policy and the program's connection to A-to-Z Claims have both been changed on this page recently.
No commitment or hard credit checks, apply today!
The Advantages of the New Amazon Renewed
Everyone who shops would rather pay less for a higher quality item. With Amazon Renewed, you can save a ton of money while still receiving a product in mint condition. Among the many advantages of purchasing Amazon Renewed products are the following:
They save you money compared to purchasing anything new: There's no room for doubt in this case. The price of a refurbished product is often substantially lower than that of a brand new one. They are a fantastic resource for securing some seriously discounted goods.
They frequently include a guarantee: There is typically a seller warranty included with the purchase of a Renewed product on Amazon. This implies that the Amazon Renewed return policy applies in the event of any defects.
They look and function like brand new! Not everything with the Renewed label has been previously used or is in poor condition. The truth is that many Renewed products are indistinguishable from brand-new ones. These items are in excellent shape despite having been returned by a client or having had their package opened.
They've passed muster with Amazon: Professionally trained suppliers with the necessary certifications inspect and test all Renewed products to guarantee that they are in perfect functioning order and up to Amazon's high-quality requirements.
Then How About the Vendor?
Small businesses, in particular, can benefit greatly from selling on Amazon Renewed. But if you take it seriously, selling there has a lot of upsides, and it can be a good source of income. By definition, selling on Amazon Renewed has many benefits, including but not limited to:
Once you're accepted into the Amazon renewed program, selling isn't much different from how it is without the program. You will also have direct contact with an account manager.
When compared to the words "renewed" or "refurbished," the Amazon Renewed label lends more credibility to your product listing.
Selling old office equipment and other stuff is a good method for small businesses trying to downsize to make some money while also clearing out unnecessary clutter. Customers are usually on the lookout for a good price, making this an effective marketing strategy.
Amazon Renewed stands out from other marketplaces in that it can be relied upon as a reliable source for purchases. You can offer products as a legitimate firm without worrying about being scammed or fooled because of the brand's credibility.
More potential buyers will see your product since Amazon is recommending it. Given the reputation for reliability and safety that a site like Amazon Renewed has established, it attracts millions of potential customers.
Compared to other marketplaces, competition is much lower on Amazon Renewed because of the high standards the platform sets for its merchants. You won't have to worry about a lot of other sellers eating into your profit margin because there won't be as much demand for their products.
Amazon Renewed Disadvantages
Although Amazon Renewed can be advantageous for many companies, it may not be the best choice for you. You should think about how using Amazon Renewed to sell your product will affect your company's reputation.
It's possible that companies don't want their products to feel "used." This may be especially true for high-end brands that rely on providing a pristine, brand-new experience to their customers, something that can't be achieved with an opened box.
You'll also need to make sure that buyers can clearly distinguish between renewed and new products in search results, which is another downside of Amazon Renewed.
If your product is already available on Amazon Renewed, it could be ripe for additional arbitrage opportunities.
If the price of new products is too high, arbitrage merchants could buy them at the sale price and resell them on websites like eBay or Facebook Marketplace for a profit because they are closer to the retail price.
What Fees Should You Consider?
There are a variety of fees associated with maintaining an Amazon Renewed Seller Central storefront, albeit not all will apply to your company. A Professional Seller account, for instance, has a monthly fee that can reach $40 if you're not careful.
Product photography, sponsored product ads, and other product-related add-ons could also drive up costs. It's important to keep in mind that the costs could differ from company to company. Depending on the products sold and the methods used to sell them, expenses may go up or decrease.
Final Thoughts
E-commerce stores have a great opportunity to increase their Amazon sales by taking advantage of Amazon Renewed. As long as you adhere to the strict rules set for quality control, your business will take off. But for you to reach success, you need to take the first step. Take control of your actions and be your own boss. Reach out to PIRS Capital for small-scale loans to help kickstart your business on the right track.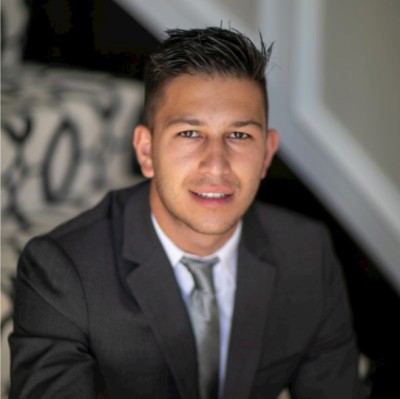 Written by: Mitchell L.
I work with companies that sell products on platforms such as Amazon, Shopify, Walmart, Ebay, Etsy, etc. I understand that every business is unique and thats why I form genuine relationships with owners so I can help them reach their goals and find success through our working capital solutions.
Ready to take control of your finance?