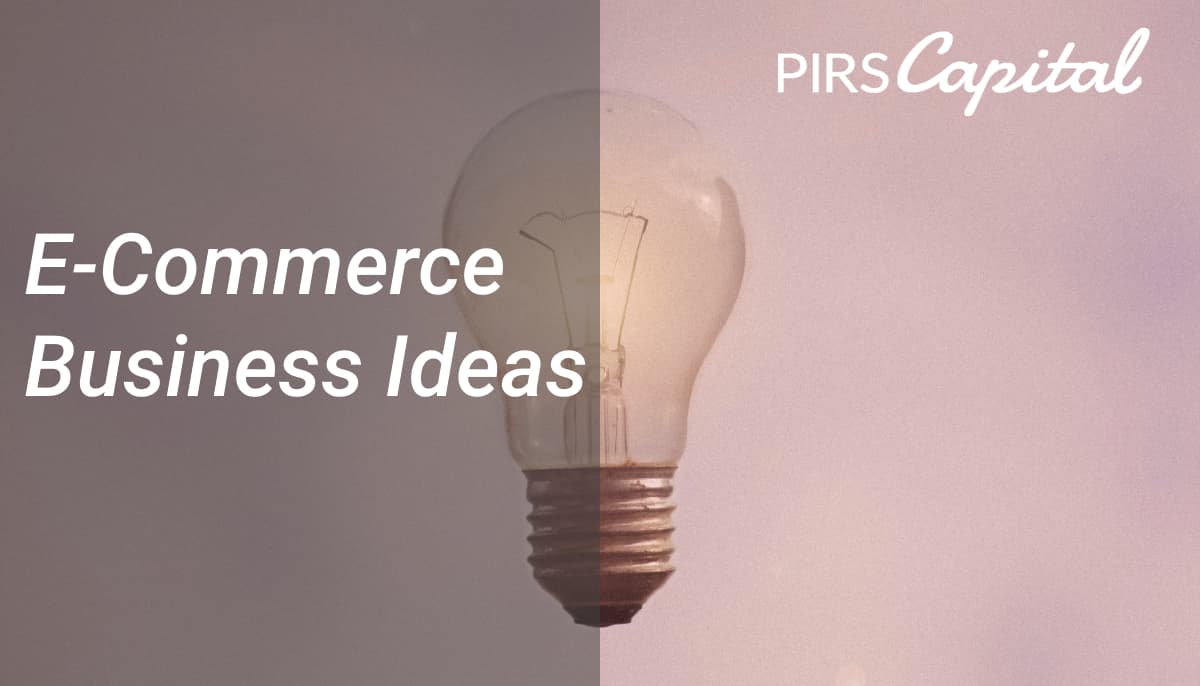 One of the major problems many people encounter when they seek to start a new business is finding the right business idea. You might have a vague concept but setting up a company based on this is very difficult. It seems that there are limited e-commerce ideas that one can venture into. However, the truth is that there are more than enough e-commerce ideas out there for you to experiment with.
Do not worry, we have compiled a list of ecommerce business ideas for you. Before that, let's have a quick look at what e-commerce businesses entail.
Don't Wait, Become a Satisfied PIRS Customer Today!
What Are E-Commerce Businesses?
E-commerce (as the name says, electronic commerce) is basically the activity or operation of buying and selling products and services over the internet or on online platforms. E-commerce businesses draw on the use of technologies like mobile commerce, internet marketing, online transaction processing, and more.
There are various types of e-commerce businesses you should know about. This will help you find the kind of e-commerce business you want to create and discover what ideas fit it best. Here are examples of ecommerce businesses;
Business-to-Business (B2B)
This type of e-commerce deals with a business selling online to another business. In other words, this type of e-commerce can be considered a wholesale business. An example of an e-commerce business that does this is Shopify.
Business-to-Consumer (B2C)
This type of e-commerce refers to a business selling and providing services for consumers online. This is the most common type and one of the most profitable ecommerce businesses. The business targets a specific audience to sell its products and services to. An example of this form of e-commerce business is Amazon.
Consumer-to-Consumer (C2C)
This type of e-commerce business is quite different from the first two, as no business or company is involved. This type of e-commerce deals with consumers selling and buying products and services from other consumers. So, if you have a product or property, you are looking to put for sale to other consumers, this is likely the type of e-commerce business that will suit you best. An example of this type of e-commerce business is eBay.
There are also other types of e-commerce businesses out there, but these are the major ones. You should know them as it will help you with your ecommerce store ideas.
Ideas for E-Commerce Businesses
Now, let's walk you through various ideas for ecommerce businesses. There are numerous ecommerce business ideas you can use for your business setup, but just knowing them won't do. You have to know the best ecommerce ideas that fit your concept and your resources.
Dropshipping Business
Dropshipping is a great option for you if you are interested in starting an e-commerce business that does not require capital. Dropshipping is an order method that does not store, buy, or ship inventory. All you need to do is work with a dropshipping supplier.
With dropshipping, you only pay for the products after you sell them. The dropship supplier reduces the stress you go through by taking the responsibilities off your shoulders. All you need to do is find a dropshipping supplier that stocks the products you want to sell. Once you sell the product on the e-commerce website, it gets directed to your supplier to ship to the consumer.
Health and Beauty Products
When choosing ideas for an e-commerce business, you should consider products in the biggest and best-selling industries. And some of the best opportunities you can go for are in the health and beauty industry. Even with the existence of other online businesses, this remains one of the most profitable ecommerce businesses due to the high demand for these products from consumers.
To thrive with this e-commerce idea, you've got to have good e-commerce marketing skills. You will need to communicate the importance and benefits of the product you're selling to your consumers. Once you can do this, your chance of being successful becomes high.
Sell Handmade Items
Do you have a hobby that involves making handcrafted items? Then you have an extra option for your online store ideas. You can make money through your craftiness by selling what you make in your online store. You can also utilize different online selling ideas to ensure you make great sales with these products.
You can also list your products on popular online marketplaces like Etsy to increase your reach to customers. As long as your product is of high quality, you are sure to make sales and earn profit.
Online Education Courses
One of the numerous ideas for ecommerce businesses you should try out involves selling educational courses. We all know the trend education is taking, which makes online educational courses more relevant than ever. Since there is a high demand for these courses, it is quite a good idea to venture into this e-commerce business.
Start a Fashion and Clothing Line
Fashion is one of the most prominent industries in the world. You can utilize this prominence to your advantage by combining it with the best e-commerce strategies and online selling ideas. You can earn profit by buying these clothing at wholesale prices and selling them at a markup. You can also craft your own clothing designs and sell them online at your preferred price.
No commitment or hard credit checks, apply today!
What Is the Best Online Business?
There is no single best online business; however, some are more profitable than others. And the factor that constitutes the profitability of an online business is how much you utilize the opportunities in the business, make use of the element of financial growth, and how well you channel the energy of your business concept into your e-commerce idea.
However, here is an additional list of online businesses you should try out;
Affiliate marketing
Virtual teaching
Subscription boxes
Become a reseller
Online surveys
What Is the Most Profitable E-commerce Business?
There are several profitable e-commerce businesses you can try out. You can choose any of these businesses and make the most of it. Above, we listed the most profitable ecommerce businesses you can venture into.
How Do I Start a Small E-Commerce Business?
Starting a small e-commerce business is quite simple. All you need to do is follow a few simple steps and procedures;
Choose your ecommerce business ideas
Pick a product
Get a reliable supplier of the product
Create an e-commerce store
Register the business name
Create a social media page
Get a delivery service
Ready to take control of your finance?
Conclusion
Starting an e-commerce business is quite easy if you have the right ideas. All you need to do is start out according to your idea and take the necessary steps. Doing this the right way helps you earn profit.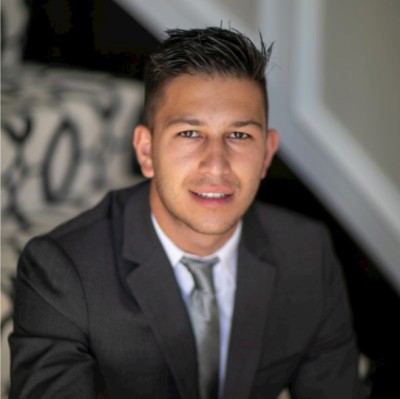 Written by: Mitchell L.
I work with companies that sell products on platforms such as Amazon, Shopify, Walmart, Ebay, Etsy, etc. I understand that every business is unique and thats why I form genuine relationships with owners so I can help them reach their goals and find success through our working capital solutions.