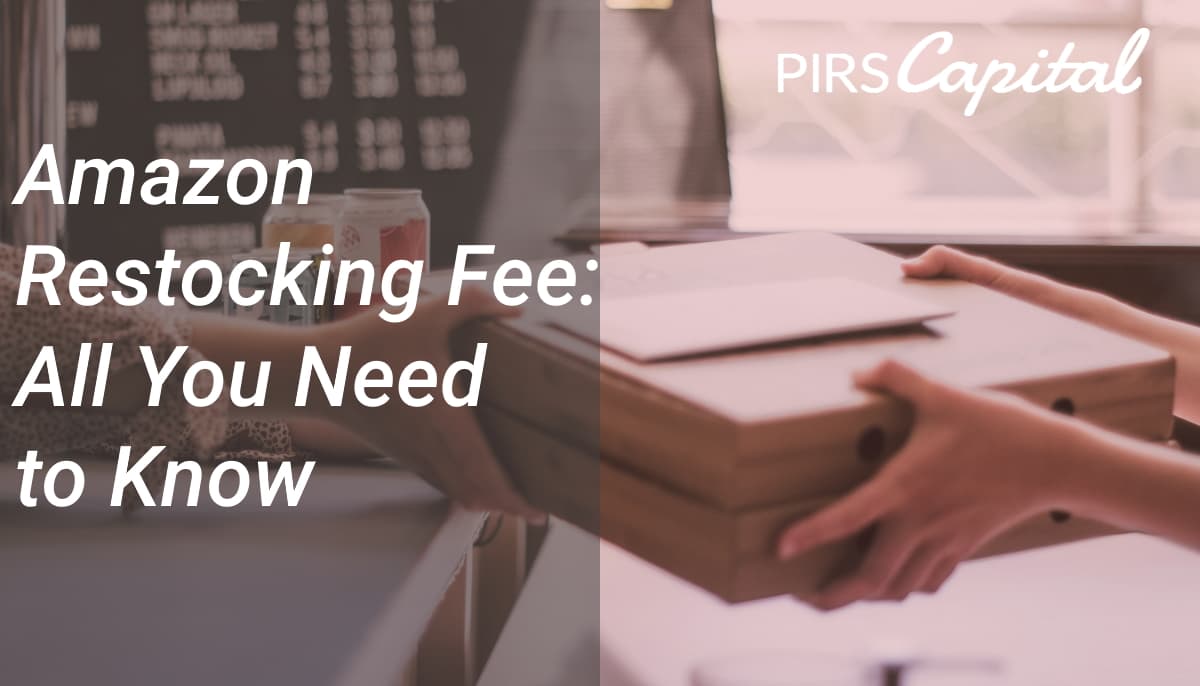 Amazon is a leading e-commerce platform known for its large product selection and fast shipping. It has risen through the ranks to become the most popular online shopping destination. Amazon has set itself as a strong member of the most valuable companies in the world because of this.
The Amazon restocking fee policy has played a role in the company's massive growth, particularly from the standpoint of sellers. It is therefore critical to understand how this policy works and how to work around it.
This article will discuss the Amazon restocking fee policy and answer key questions, including tips on how to sidestep them.
Don't Wait, Become a Satisfied PIRS Customer Today!
What Is a Restocking Fee?
When a customer returns an item to a store for a refund, the store may remove an administrative cost known as the "restocking fee refund deduction."
The fee is meant to cover the store's expenses in handling the return and getting the item back on the shelves. This rule usually doesn't apply to unused items returned within a certain time frame (usually 30 days). The restocking fee amount varies depending on the item and the reason for the return. It is typically expressed as a fraction of the item's total price and subtracted from the customer's refund.
Many stores charge slightly higher restocking fees for items like electronics, appliances, and returned special orders. These items are often subject to higher restocking fees because they are more expensive to process and restock. The rule also applies to the returns of items that are not new or unused, as they may require additional cleaning or repair before they can be resold.
Does Amazon Charge a Restocking Fee?
Items returned to Amazon that are damaged, used, or missing essential components may attract a restocking fee. Depending on the circumstances, this fee may be charged to help cover the price of restoring the item to a saleable state. The restocking fee is calculated on a case-by-case basis and depends on the item and the reason for return.
To find out if a restocking fee will be charged when returning an item to Amazon, check the return policy for that item or get in touch with Amazon's customer service. In most cases, Amazon's return policy is detailed in the "Returns and Refunds" section of the product page.
| | |
| --- | --- |
| Item | Restocking fee |
| Returns in original condition after the return window | 20% of the item price |
| Unwrapped CDs, DVDs, VHS tapes, cassette tapes, and vinyl records | 50% of the item price |
| Damaged, missing, or used items returned for faults not caused by Amazon or seller error | 50% or less of the item price |
| Software or video games returned for reasons other than an Amazon or seller error | 100% of the item price |
No commitment or hard credit checks, apply today!
How to Avoid Amazon Restocking Fees
Amazon has strict rules concerning its restocking fees. Don't forget that they are trying to make their sellers as happy as their buyers. As a result, avoiding the Amazon restocking fee isn't as much about bending the rules or looking for loopholes as it is about not overstepping Amazon's guidelines. So, if you're asking the question, "How do I avoid the restocking fee?" Here are some tips for you:
Return the item within the specified timeframe.
The Amazon restocking fee policy throws in a 30-day deadline where you can return a product without paying a dime as a restocking fee.
For some items, this figure goes up a bit. Some retailers may offer a return window of up to two months without a restocking fee. Be sure to return the item within this timeframe, and you are one step closer to dodging a fee.
Make sure to return the item in its original condition.
Amazon may impose a restocking fee on a product if it is damaged or otherwise altered from the initial condition in which it was sold to you. Products that have been used, damaged, or are missing necessary components are included in this category. So, even if you return the item within the specified period, returning a spoiled item will incur a higher restocking fee refund deduction.
Review the return policy before purchasing.
Before making a purchase, it's a good idea to review the return policy for the item you bought to see if a restocking fee will be applied. You can typically find the return policy on the product page on Amazon's website.
Contact Amazon customer service if you have questions.
Asking Amazon customer service when you are unsure whether a restocking fee will be applied to your return or if you have any other questions is very effective if you're trying to avoid a return fee.
As mentioned earlier, some items, like certain electronics or specialty items, may have a higher restocking fee than others, even if they are returned in one piece after the deadline. But if you return the item in its original state, you'll have to give up less of your refund fee.
Is the Return Shipping Free?
In most cases, Amazon will pay for the return shipping so that you don't have to worry about it. If, however, you are returning an item because of your own mistake and not Amazon's, the rules will change. The cost of such return shipping would be deducted from your refund.
When Did Amazon Start Charging for Returns?
It is not clear when Amazon first started charging for returns or restocking fees. But it's likely that the company has always had some kind of return policy to make sure customers are happy with their purchases and to prevent fraud and other bad behavior.
How Does Amazon settle Restocking Fees Dispute?
In the event of a disagreement, you might ask, "how do I fight Amazon's restocking fee?" or "How does Amazon mediate?" Well, when a seller has a dispute with a buyer about restocking fees, Amazon steps in to resolve the problem quickly. The seller or buyer gets through to customer service and submits paperwork for team review. Most of the time, the review team makes decisions that are fair and in line with Amazon's restocking policy, which benefits both the seller and the buyer. The entire issue is usually settled in a matter of days or a few weeks, as the case may be.
Ready to take control of your finance?
The Bottom Line
The Amazon restocking fee policy was designed to protect sellers from multiple buyers' unjustified returns. But the adjustments to this policy since 2020 have also helped to curb some sellers' excesses.
Restocking fees after the deadline can range from 20% to 100%, depending on the condition of the returned inventory. If the returned item is in the same condition as when it was shipped, some sellers may not impose any restocking fees.
If you are having a hard time covering your restocking fees, reach out to PIRS Capital. We provide small businesses with funds to help them become more successful. Our financial advisors are just a call away!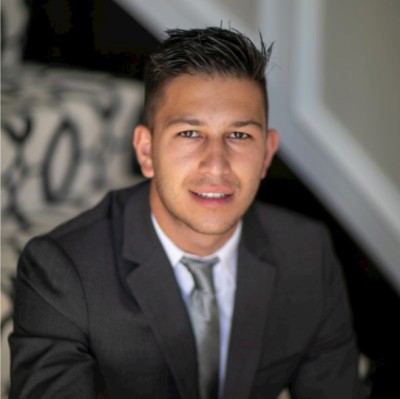 Written by: Mitchell L.
I work with companies that sell products on platforms such as Amazon, Shopify, Walmart, Ebay, Etsy, etc. I understand that every business is unique and thats why I form genuine relationships with owners so I can help them reach their goals and find success through our working capital solutions.