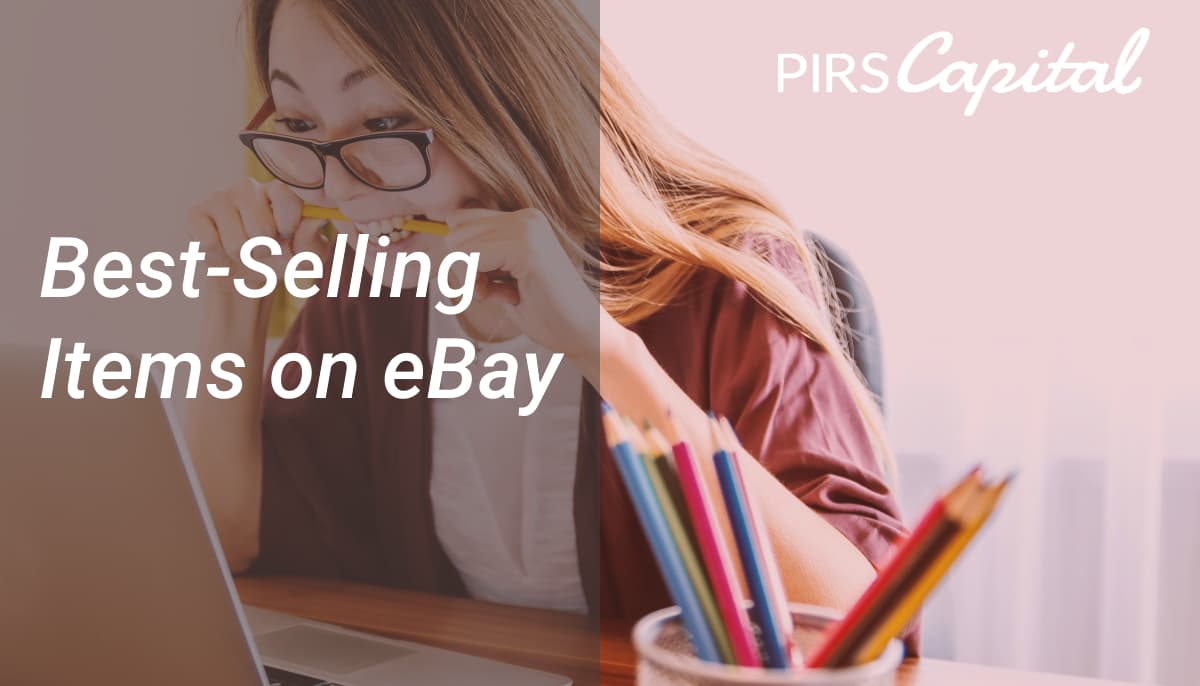 Are you a business owner? Or are you thinking of starting an e-commerce business? This is a must-read to help you streamline popular products in the marketplace to sell. Knowing the top and most sold items in the online marketplace is expedient in growing your e-commerce business; it is one of the many criteria to determine the growth and sales of an e-commerce business.
eBay is one of the most popular and known e-commerce companies worldwide. Therefore, when searching for the best selling items in the e-commerce marketplace, you can consider checking out the best selling items on eBay or the high selling eBay items. In this piece, we have successfully eased the search stress by bringing to your face top products to sell on eBay and the trending eBay items.
Amazon and eBay are well-recognized e-commerce companies or businesses worldwide; however, our focus is on the biggest selling eBay items. We have divided the most popular item on eBay into categories to help you get a touch of each category. Read on to explore the several items on eBay to sell online to grow your business.
Don't Wait, Become a Satisfied PIRS Customer Today!
Top Product Categories on eBay in 2023
Most online products are often categorized to streamline customers' search for products and orderliness. eBay, as our focus, sells its products in categories. This section entails the top product category in eBay to sell products online in 2023. Below are the top categories to explore
Automotive
Most people worldwide own a car or have access to a car. There are times car owners or users will need to change the interiors or exteriors of their car, and they find eBay a good site to do that. The high quality and affordability of eBay's automotive products make it a top category on the site.
Mobile Phones and Accessories
The iPhone is one of the most popular phones worldwide; therefore, it is in high demand, making it a fast-selling category on eBay. Another top phone brand under this category is Samsung; they have sophisticated phone items which you might not see in some physical stores but are available on eBay. In addition to the actual devices, there is a huge market for phone accessories on eBay, such as cute cases and pop sockets.
Beauty Items
It is a common saying that "Beauty lies in the eye of the beholder." Both males and females shop for beauty items on eBay to keep their skin fresh and glowing, like popular sunscreen, facial scrubs, etc. The high demand for these items makes beauty a top category on eBay.
Health
Health is wealth. Some top items people shop for in this category are dietary supplements, vitamins, multivitamins, and minerals. Also, some recommended medications you won't see in medical stores are available online in specialized shops. This has made it a top product category on eBay.
Fashion
Fashion has been evolving over the years, and people are swayed by trends. Both men and women love fashion; hence fashion items have been a top category of the most sold eBay items. You can easily shop for items like glasses, overalls, blazers, suits, pants, trousers, etc., on eBay.
Home and Gardens
Homes and garden items are popular and booming on eBay. The aesthetics of most homes and gardens cannot be underemphasized with suitable materials. People appreciate nature and its look; hence, they go the extra lengths to beautify their homes and gardens, making them attractive. This has made Home & Garden a top category in most sold items on eBay.
Video Games
Video consoles and games are also one of the biggest-selling eBay items. There are thousands games online that people love to explore, including ones made by Nintendo, Sony, Microsoft, and other popular brands.
Business and Industrial Items
Some medical, business, and industrial items are selling fast on eBay. People order large medical items on eBay for their labs and hospitals, making it a top trending and most sold item on eBay.
Sporting Items
eBay has several varieties of sports goods for users to explore, like bicycles, scooters, accessories, and other sporting materials.
No commitment or hard credit checks, apply today!
Examples of Top Items in High Demand Under These Categories
We have classified the top categories to sell your products on eBay. Below are some examples of items in each category that are in high demand.
Automotive
Alternators
Wiring items
Bulbs and lighting
Motorcycle or tricycle body parts
Interior and exteriors parts of cars
Fuel delivery
ECUs and starters
Baby Essentials
Baby Clothing
Fancy toys and dolls
Baby monitors for safety
Healthy baby food and cereals
Mobile Phones and Accessories
Silicone cases
Screen guides
Smartwatches
Cases
Phone covers
Headsets
Beauty Items
Sunscreen
Facial wash
Facial scrubs
Blackhead remover
Armpit shave kits
Hydrating serums
Health
Multivitamins
Special treatment drugs
Supplements
Fashion
Clothing
Perfumes
Sunglasses
Jewelry complete set
Earrings
Antique jewelry
Pendant
Bracelets
Watch and accessories
Home and Gardens
Kitchen appliances
Flower vases
Outdoor lighting
Building materials
Lamps
Video Game
Nintendo video game consoles
Microsoft games
PS5 and Xbox consoles
Sports item
Protective gear
Bicycle components
Scooters
Headgear
Gloves
Business and industrial goods
Dental supplies like floss, teeth whitener, etc.
Medical laboratory supplies, PLCs, HMIs
Inspection materials
Envelopes
Mailers
Shipping boxes
Packaging materials
Photography and Videography
Drone
Photography lighting kits
Camcorders
Camera stands
Studio materials and equipment
Batteries
Digital cameras
Pet Food and Supplies
Fish food
Reptile supplies
Dry food for pets
Live plants
Live invertebrates
Dog treats.
Travel Items
Travel bags
Travel chargers
Other travel accessories
These are the most trending and best-selling products on eBay to sell to grow your business and make significant sales online.
Launch Your Business With PIRS Capital
We have successfully compiled the categories and best-selling items on eBay to help you identify the several sales opportunities you have to grow your business. To recap, we have the phone category, beauty, fashion, automotive, homes, etc., to sell online and make profits.
Are you looking out to grow your small business? PIRS is here for you. We are committed to making your business decision toward growth attainable.
About PIRS Capital
At PIRS capital, we aim to help your business achieve a significant level of growth. Our team of learned professionals helps you make smart, trustworthy, personalized, and tech-enabled decisions to help your business grow.
At PIRS, we fund small businesses that aim to grow in sales and capital. You are free to share your story and goals while we help you make important financial decisions.
If you have businesses on Amazon or eBay and are looking out to expand the business, we have got you covered. We offer different options for making that happen, depending on the e-commerce industry you sell in. PIRS can help you with Amazon FBA loans, eBay financing, Shopify capital, merchant loans, Walmart financing, and Newegg financing.
Our team of financial experts will help you with full support and top customer service. We partner with top-reviewed and well-recognized brands worldwide, like glass door, trust pilot, and BBB. You can connect with us online or visit our physical office in Miami. Contact us today.
Ready to take control of your finance?
Frequently Asked Questions About Best-Selling Items on eBay
We hope you find answers to your questions here.
⇒ What Are the Most Popular Items on eBay?
This can change, but typically, phone cases and baby items are the best-selling items on eBay. You can explore these items online.
⇒ Can I Sell These Trending eBay Items as a Small Business Owner?
Yes, you can work on these products as it helps you identify the various sales opportunities. Also, you can contact our expert team to help and guide you in growing your business.
⇒ What Sells Best on eBay?
Baby items, phone accessories, and home and garden items sell best on eBay.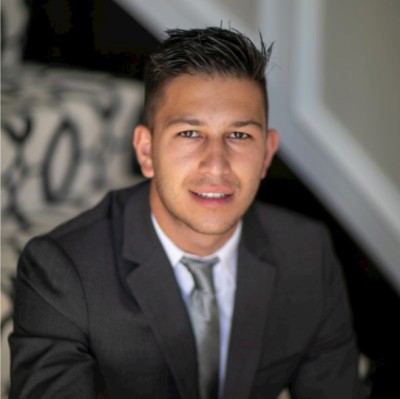 Written by: Mitchell L.
I work with companies that sell products on platforms such as Amazon, Shopify, Walmart, Ebay, Etsy, etc. I understand that every business is unique and thats why I form genuine relationships with owners so I can help them reach their goals and find success through our working capital solutions.