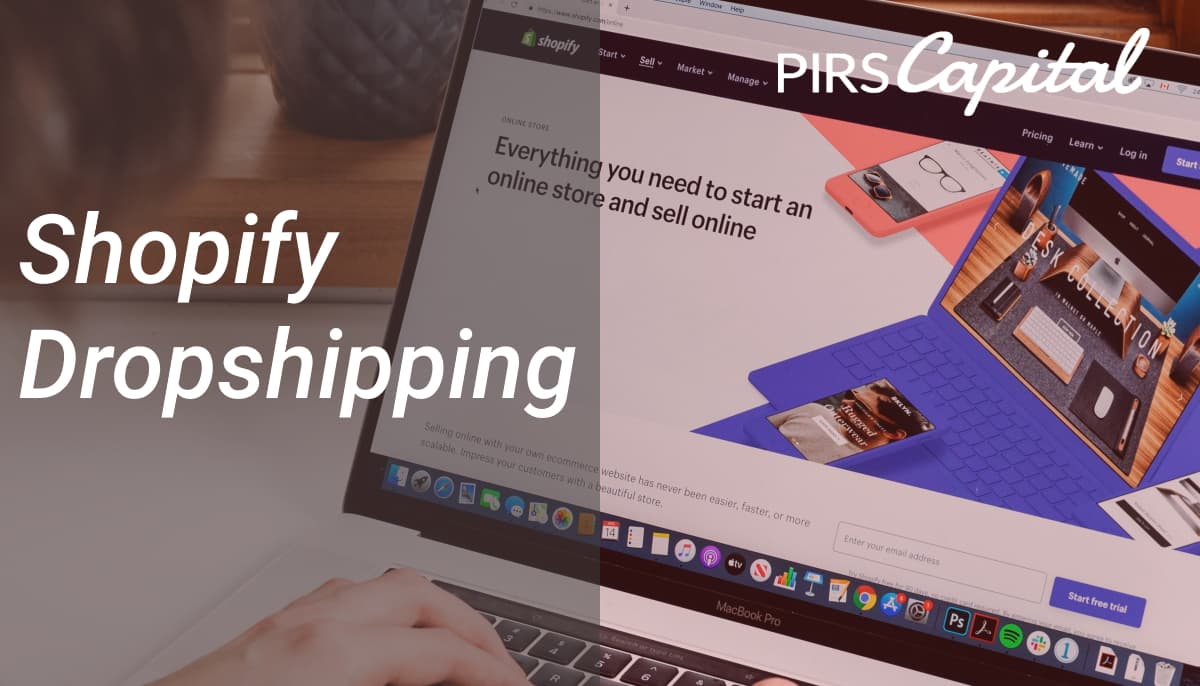 Many would-be business owners believe that launching a dropshipping business on Shopify is a great way to test the waters of the online retail world. Why? Because keeping track of inventory is a huge hassle, but with the dropshipping business model, you don't have to worry about stocking any of the items you sell. You can put your efforts towards expanding your business and bringing in additional customers. To help you get your own Shopify dropshipping store up and running without any hiccups, we've compiled this comprehensive dropshipping guide for Shopify.
Don't Wait, Become a Satisfied PIRS Customer Today!
What Is Shopify Dropshipping?
A great majority of popular e-commerce systems, including the market leader Shopify, enable dropshipping as a convenient method to manage inventory and fulfill customer orders. If you want to launch an online shop, Shopify is the best platform available. Thanks to Shopify's intuitive interface, even those with zero coding skills can create their own e-commerce site. Those who are considering starting a drop shipping company will find it useful as well. Using Shopify, you can gain access to all of the marketing and dropshipping resources that are included with the service.
For those with little capital who are eager to start their own brand, dropshipping is an excellent option, and Shopify is the easiest platform on which one can launch and manage a store.
You'll never have to overstock anything again thanks to Shopify's dropshipping features; instead, you'll only ever buy what you need to fulfill consumer demands. This method is different from the norm for online retailers, who often manufacture or buy in bulk from suppliers.
Shopify Dropshipping Guide: How to Dropship on Shopify
Here's a quick guide on how to get into dropshipping on Shopify as a beginner.
Pick a niche – The first thing you need to do when starting a dropshipping company is to decide what you're going to offer and who your potential buyers will be. This means that you will have to choose a certain market to focus on.
Market research – Find out what your competitors are selling and who your target audience is. Once you know how much demand there is and how profitable your product is, you can turn your attention to your target market. You'll need to do some research among your target demographic of customers to accomplish this.
Find a trusted vendor – Look for a reliable provider that is in it for the long haul and is ready to offer premium goods within precise time frames.
Create an online presence for your business – If you follow the advice in this article, you'll have a dropship Shopify store up and running in no time, ready to start bringing in the money.
Market your business – Spread the word about your business and explore different marketing channels to narrow down the best one that suits your brand voice and product line-up.
Analytics are key – Studying consumer habits and market trends might help you make smarter business decisions and boost your store's overall profitability.
How Does Shopify Dropshipping Work
There are several upsides to dropshipping. Nonetheless, establishing a business always entails a lot of hard work. There are benefits to using this model, but it also has certain complications when implemented on a large scale.
The good news is that most of these challenges can be overcome with enough research and planning, and they shouldn't stand in the way of you establishing a successful dropshipping company. Start your lucrative dropshipping business off on the right foot by understanding the basics of setting up your Shopify account.
How To Set Up Dropshipping on Shopify
This segment of our Shopify dropshipping tutorial will show you how to set up your very own online store, from the ground up. If you follow the steps we outline for you, you'll wind up with a fully functioning Shopify dropshipping store that can start generating money immediately.
Decide on a Store Name
1 Here you are taking the first step required to launch your dropshipping business on Shopify. When thinking of a name for your dropshipping business, keep it short, unique, and easy to remember.
Sign up for a Shopify Account
2 Shopify makes it easy to set up a dropshipping business, with a short and simple signup procedure. To get started, go to Shopify.com and choose the "Start free trial" button. To continue, fill out your email address. You'll need to give your new Shopify dropshipping business a name and provide a password when you first register. After you've finished these steps and logged into Shopify, you can begin using the platform. After that, you'll have to adjust a few settings before you can start using your Shopify dropshipping account.
Optimize Payment Systems
3 One of the first things you'll have to do when building a dropshipping business on Shopify is to set up fool-proof payment processing systems. This is crucial because, without a payment gateway, you can't start collecting payments from buyers. Go to your Shopify account's Settings page to enter your payment information. To add your payment details, click the Payments option on the left. In this case, a PayPal account is strongly recommended.
Create Store Policies
4 If you plan on using Shopify as the platform for your dropshipping business, you should draft some store rules before you get started. Shopify includes several useful features, including the ability to instantly produce typical legal documents like a privacy statement, returns policy, and terms and conditions for your online business.
You can gain access to these features by going into Shopify's settings. To view the necessary fields, choose the Checkout menu and scroll to the very bottom. To get started, just choose the Generate option.
Decide Shipping Rates
5 Your Shopify dropshipping shop must have transparent shipping policies. Since free shipping is so simple to implement, we strongly suggest always using it. Instead of complicating matters by charging separate shipping rates in different countries, just include the cost of delivery in the retail price of your items.
For instance, you could charge $25 for a t-shirt instead of $20 and give free delivery. You might increase sales with your Shopify dropshipping business by advertising "Free Shipping!" Using the delivery options in your Shopify admin panel, you can enable free shipping for your store.
Launch Your Shopify Store
6 You're ready to launch your store now that you've finished adding the last pieces of information. Navigate to the Shopify admin dashboard and choose the Sales Channels option to activate your site. Then, click the link that says "Add an online store." After you've done this, you'll have a fully functional digital storefront!
Improve Your Shop's Aesthetic
7 The look and feel of your Shopify store are key factors since they will determine how your brand and store are perceived. Having a visually appealing online presence is equivalent to having an eye-catching shop window in a physical store. It is the very first thing that customers see when they discover your brand. Check out steps 8 and 9 for designing an online store that can increase your sales rapidly.
Take Your Time and Choose a Flawless Shopify Theme
8 Shopify's theme store is a great place to get several options for your ecommerce website's design. There, you may choose from a wide variety of premium and free services. Consider your budget before selecting a store theme; if you're just getting started with your web store, a free theme is probably your best bet.
Design a Logo for Your Business
9 Your logo is a visual representation of your business, which will aid in client retention. It's important to give some thought to the style of your logo and how it will mesh with the remaining aesthetic of your store.
To some, the idea of designing a logo as a complex and time-consuming process may be off-putting. The Shopify online logo generator makes it possible to create a custom logo without spending a dime. The ideal logo for your company can be created simply by trying out several styles of typefaces, colors, symbols, and layouts. Photoshop and Canva are two good graphic design tools you could utilize to create your logo. Freelance marketplaces like Upwork and Fiverr allow you to outsource professional graphic design services at reasonable rates.
Make Your First Sale
10 It is the moment to start generating sales and profits from your Shopify store. You probably won't get a lot of people to your business if you just open up a store, so we suggest you run some ads to get the word out.
Examine the many marketing options out there, and do your homework to determine which one is most suited to bringing customers to your Shopify dropshipping business. If you believe you can succeed with Facebook ads, you should do some tests. Sure, give social media platforms like TikTok and Instagram a go if you're interested. It is crucial to maintain a rigorous testing regimen. You will quickly learn what kinds of advertising are most effective for your online store.
Is Shopify Good for Dropshipping?
While there are numerous e-commerce site options available that could drive your dropshipping business, Shopify remains the leading platform for sellers. It is special in this aspect since it is:
User-friendly – Shopify's dropshipping-friendly solutions are one of the platform's many strong points. For instance, the dropshipping tool Oberlo works well with Shopify because of the two products' seamless connectivity.
Loaded with features – Shopify is feature-rich and has everything you need to start a fully-fledged online business and not just an e-commerce website. In addition to all of its built-in features, Shopify also offers a vast selection of third-party services that you can use to expand your business.
Simple to use – Shopify is one of the easiest e-commerce platforms to understand. Even though it has a lot of options and customizations, it isn't complicated. The company seems to do a great job of teaching businesses how to use their software by providing them with manuals, blogs, and a comprehensive support center.
One-stop-shop – Shopify is an all-in-one solution for operating an online store, since it eliminates the need for a domain name, hosting services, inventory management software, coding, and an entire host of other services often necessary to launch a successful e-commerce venture. Shopify removes almost all of the obstacles to launching a dropshipping company.
That's why it makes sense to use Shopify for dropshipping. It's a no-brainer given how much time and effort you'll be saving in the long run.
Is Shopify Dropshipping Free?
If you're looking to give Shopify a try before investing in a subscription plan, you can do so with a free 14-day trial. A subscription is required to use their services beyond the free trial period. Overall, the average monthly costs for running a dropshipping business on Shopify can be anywhere from $29 to $299 or more. Your Shopify plan's monthly subscription, plus the price of a web domain and any other paid add-ons like custom themes or apps, will comprise this amount.
Do I Need an LLC To Start Dropshipping?
The short answer is "Absolutely." An LLC is essential if you value the security of your dropshipping business and your own assets. This system is good for legitimately establishing an online business. You can use it to choose the path of caution. To limit personal liability in the event of company debts or legal actions, a dropshipper should form an LLC. Additionally, LLC is helpful during tax season for a business like dropshipping that does not need any external investment. An LLC This structure allows you to formally establish your dropshipping company. It's a good compromise between your company's limited liability and a little administrative burden.
No commitment or hard credit checks, apply today!
What Are the Benefits Of Starting A Dropshipping Business?
For new business owners, dropshipping is a convenient and low-risk entry point. Dropshipping allows you to easily experiment with new business ideas with no/low risk, teaching you valuable lessons about identifying and promoting high-demand goods. The following are a few more factors that contribute to the widespread adoption of dropshipping as a business model:
Minimal Initial Investment Requirements
1 It's feasible to start sourcing items and launching a successful dropshipping company with very little capital since there is no need to spend much in inventory at the outset. Get your online store up and running without having to spend tens of thousands on stock at once. Unless you've already closed a deal and received payment from the consumer, there's no need to buy the merchandise. One of the main benefits of running a dropshipping business is the reduced level of risk one has in comparison to opening a conventional retail store.
Low Entry Barrier
2 The management of an online store is simplified when no actual goods are involved. In a dropshipping setup, you won't have to handle any of the following tasks:
Maintaining or leasing a storage facility
Packaging and distribution of your products
Maintaining accurate inventory counts for fiscal purposes
Reception of incoming goods and returns processing
Maintaining a steady flow of product orders and inventory control
Reduced Operating Costs
3 Since you need not worry about stocking shelves or supervising a warehouse:
Your business's overhead costs drop significantly.
In fact, many thriving dropshipping enterprises are operated out of the owner's house with nothing more than a laptop and some recurring costs.
These expenses are expected to increase as your firm expands, but they will still be modest in comparison to those of conventional brick-and-mortar establishments.
Dropshipping Also Allows for Geographic Flexibility
4 Basically, any location with access to the Internet is suitable for operating a dropshipping company. You can successfully manage and operate your company if you have an open line of communication with your Shopify dropship suppliers and consumers. That's why it is so convenient for businesses.
Diverse Inventory to Choose From
5 You could give your consumers a wide selection of the latest and greatest goods without worrying about making a large upfront investment. There are no added costs to put a product for sale on your website if a supplier has it in stock.
Scaling Is Simpler
6 In a conventional store, if you get three times as many orders as normal, you'll have to put in the time and effort equivalent to fulfilling that many more orders. It isn't the case with this model.
Is Dropshipping Really Profitable?
Since you won't have to handle inventory or shipping with Shopify dropshipping, it's a fantastic option for businesses looking to maximize profits. Partnering with the right Shopify supplier, you can generate a steady profit without the massive overhead costs often associated with wholesale businesses. Average monthly earnings for a dropshipper might range from $1,000 to $10,000; however, newcomers to the industry should expect to bring in a smaller sum. If you want to operate a successful dropshipping company and generate at least $1,000 per month, you need to find the proper profit margins and build a recognizable brand.
Ready to take control of your finance?
How To Start Your Own Drop Shipping Business
Success in the dropshipping industry, like that of any other business, requires hard work and a vision for the future. If you plan on working part-time for just six weeks and expect to make six figures, you will be incredibly disappointed. To avoid giving up too soon, plan ahead and give careful consideration to the resources you will need to launch and maintain your business.
You'll need to make a significant investment of both your time and money if you want to get your dropshipping business up and running. We encourage newbie dropshipping company owners to use bootstrapping and sweat equity to establish their enterprises. We recommend this method over spending a huge chunk of money since it will teach you the nitty-gritty of the business, which will be useful for managing employees as you expand. If you plan on seed funding your dropshipping business through a trusted third-party organization, PIRS Capital is the ideal option for you to realize your dreams. Contact us today and book a consultation with our experts.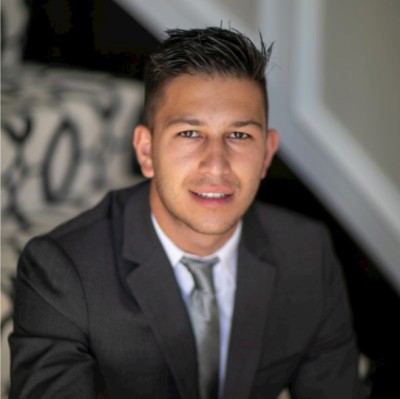 Written by: Mitchell L.
I work with companies that sell products on platforms such as Amazon, Shopify, Walmart, Ebay, Etsy, etc. I understand that every business is unique and thats why I form genuine relationships with owners so I can help them reach their goals and find success through our working capital solutions.