It is the goal of every business owner to see their business grow rapidly. However, it may not be possible to develop your business without adequate financing. Therefore, you must prepare to get the funding needed to finance your business growth.
As an online business owner, do you have an idea of how to finance the growth of your business? If no, then you're reading the right article to give you insight into how to find funding to scale your business.
Luckily for you, it doesn't require any complex processing if your business is well-established. Do you care to know why? It's simple. Funding business growth when you are already generating income reduces your risk to lending institutions.
See below for business financing tips that are ideal for business expansion.
How to Prepare for Business Funding to Grow Your Business?
Critical evaluation of your business goals should come first when you think of how to finance your business. In fact, it gives you perfect ideas of the amount needed to grow within a short period.
You need to consider three things before deciding on the fund you need to improve your business. They are;
1. Your Current Business Finance:
Being aware of your business finance's present state tells you the amount you should seek from lenders. It is the first step that no business owner should neglect.
Check your business accounting records to understand transaction activities, including your assets and liabilities. Take your time to comprehend the trends in sales and income. It will enable you to determine your ability to meet operational costs.
2. Define Your Business Objectives:
After determining the financial state of your business, you proceed to highlight your business objectives. Do you plan to engage in intensive marketing promotion? Do you want to increase the volume of your products? Are you planning to get a new branch?
Carefully identify what suits your business, then work on the figures. It is important to ensure you get your estimate right to avoid issues that may hinder the objectives. If your business objective doesn't require excessive stretch, don't request a higher sum for funding.
3. Time frame Factor:
Business objectives require a time frame for planning, execution, and evaluation. Failure to give your business goals a timeline implies you may not actualize them. You might consider a short-term or long-term objective depending on what you want to achieve.
Determination of the appropriate amount to achieve your business objectives needs a timeline. There are cases where your objectives require quick execution. You might need to hasten up to get the required funding to begin as soon as possible.
How Do I Finance the Growth of My Business?
Now that you understand things you need to consider before deciding to finance business growth, let's discuss how you can go about it. Working Capital Experts, like PIRS Capital, are working tirelessly to make funds available to Amazon & E-commerce Store Owners all across the nation to scale & grow!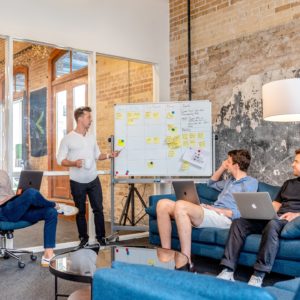 1. Speak with Working Capital Advisors
If you're searching for a capital injection to increase the growth of your business, then you'll need to speak to working capital advisors like PIRS Capital. PIRS Capital has successfully funded 1,000's of online stores with the capital they need to succeed. Offering up to 100% of online sales revenue in 48HRs or Less, they ensure you're business gets the funding for growth.
Speak with PIRS Capital Advisors Here.
2. Applying for Bank Loan
If you're in good standing with your financial institution, i.e. solid credit score & money in the bank, then start researching your Bank's offerings for business loans. Although certain lending policies have made getting bank loans more complex, banks are still willing to support you.
If you would like to get detailed information about the loan application, follow this link.
3. Use Crowdfunding Option
In case you don't know, there are small business funding sites that can help you achieve your short-term objectives. These are crowdfunding sites that allow business owners to define their goal concerning the amount needed.
Through this channel, you will get donations from people from diverse locations, including friends and family. For example, Indiegogo and Kickstarter have been useful for many projects by raising money for project execution.
Get more information about crowdfunding websites.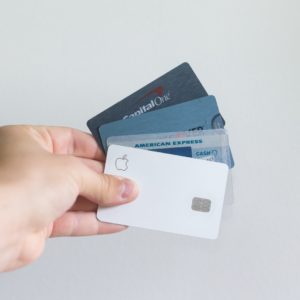 4. Use a Credit Card
This option is highly risky. Hence, you must be sure that the return on investment is sufficient to stay ahead of your payment. Failure to maintain consistency in terms of payment may affect your credit score rating. In fact, you may get trapped if you fall short of the required monthly payments.
Nevertheless, using your credit card responsibly can save you from unwanted chaos as well as enhancing your cash flow.
See how you can finance business growth with credit card
5. Set Aside your Business Income
If you are running a small online business, financing the growth may require that you commit part of the income earned for investment. How do you do this? You can use an online marketplace like Nerdwallet, where you exchange business earnings for funds.
However, it is essential to conduct feasibility studies to determine your short-term earnings. Find out about financing business growth by trading future earnings
6. Apply for an SBA Loan
U.S. Small Business Administration is in a position to assist small business owners. This is a measure taken due to the unwilling attitude of banks to lend money to small business owners.
However, an applicant must meet a number of qualifications to qualify for SBA-backed loans. It is worth mentioning that SBA loans are not Direct loans but through financial companies.
7. Seek Assistance from Family and Friends
The simplest way to raise funds to finance business growth is through family and friends. However, many don't know the importance of presentations of business plans. As a result of this, they approach their family without a clearly stated action plan of their business.
Before contacting your close relative to seek financing funds, prepare formal financial projects to convince them about your business objectives. It increases your chances of getting help from family and friends.
Click here to learn more about how to raise money from family and friends,
Conclusions
Your business deserves to be uplifted through substantial finances. But without the right information, you might not know the numerous sources to get funds to finance business growth. We want to believe we have provided you with the necessary information to guide your path. Check the options above and choose the most suitable to grow your business.