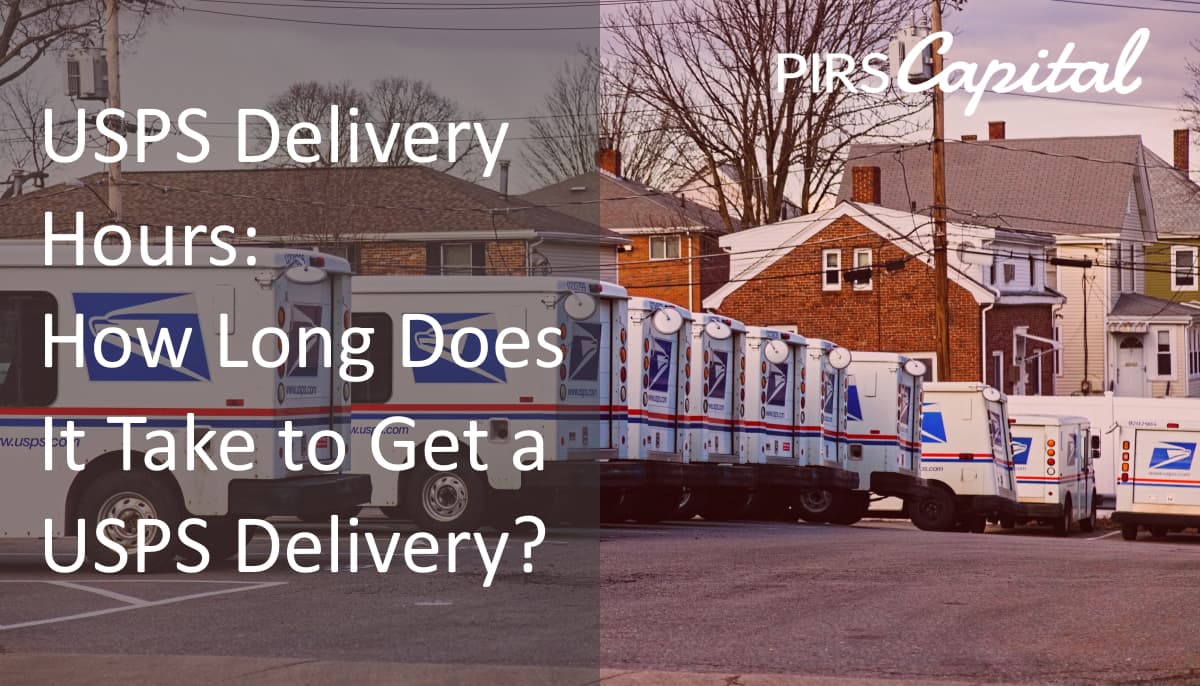 The United States Postal Service (USPS) delivers to every address in the country, helping connect even the most remote communities to the rest of the world. It has more than 31,00 locations nationwide for dropping off packages. You can also hand your parcel straight to a daily mail carrier.
But there's something about it that you probably don't know. Today, it's still the most widely-used shipping method for online stores. As most options nowadays let customers receive their packages quickly, a lot of online retailers are concerned about whether USPS is still good enough for delivery.
So for this article, we'll talk about the USPS delivery hours and all other relevant information you'd want to know. Keep reading and evaluate this delivery service for yourself.
Don't Wait, Become a Satisfied PIRS Customer Today!
Who Delivers USPS Packages?
Just like with your regular mail, the postal service arranges the delivery of packages from point A to point B. Particularly, it's your mail carrier that's responsible for delivering USPS packages to your location.
And this might come as a surprise, they still exclusively handle all deliveries. There's no outsourcing involved. Your mail and package don't always come at the same time because of handling issues.
The carrier either doesn't have enough space in their satchel or can't carry it with the other deliveries. And to avoid safety issues, your deliveries may come at different times.
How Long Do USPS Packages Take?
The estimated USPS shipping time will vary depending on the type of package you're sending as well as your location and that of the receiver. For a lot of domestic deliveries, you should expect to get it within one to three days.
But of course, this wouldn't be the case for extremely remote areas. The best way to get an estimate is to track the status of the package for all the deliveries that you're going to make. If deliveries from Texas to California usually take two days, chances are it would be around that time for future orders too.
To help you get a clearer idea about how long it would take, we've summarized delivery information that we reviewed from the USPS official site:
| | |
| --- | --- |
| Type of Package or Service | Delivery Time |
| Priority Mail Express | One to two-day guarantee by 6 pm |
| Priority Mail | 1 to 3 days |
| First Class Mail | 1 to 5 days |
| First Class Package Service | 2 to 5 days |
| USPS Retail Ground | 2 to 5 days |
| Media Mail | 2 to 8 days |
Again, please note that these are just estimates. Although we want you to get the most precise estimates, only for Priority Mail Express is the delivery time guaranteed.
No commitment or hard credit checks, apply today!
How Long Does It Take USPS to Deliver Mail?
USPS mail delivery days run from Monday to Saturday. Meanwhile, Sundays are reserved solely for Amazon and Priority Mail Express deliveries. So if you usually get your mail within two days but the second day falls on a Sunday, you'd receive it on a Monday. And as we've discussed, the estimated delivery time differs based on the type of delivery too.
How Long Does Standard Mail Take?
Standard class mail takes a lot longer to get delivered because there's no time sensitivity element. This is usually used for direct mail marketing campaigns and is much cheaper than the first-class counterpart.
How Long Does USPS First Class Take?
USPS first-class package time delivery is relatively quick. In some cases, you may even be able to get it on the same day. There are sub-classifications of the first class for USPS. And to find out which would apply to the particular delivery you're trying to make, see the table in the section above.
What Time Does the Mail Come?
Unfortunately, USPS can't guarantee what time you'll get your mail. There are so many factors that affect delivery, including:
Weather
Fluctuations in delivery
Traffic
Natural hazards
Available staffing
Although there's no established standard mail delivery time, mail carriers always aim to be done with the deliveries by 5:00 pm. If you haven't received yours by then, they may still try to get it to you even later in the day.
How Long Does USPS Take To Deliver International Packages?
If you ship your products worldwide, keep yourself updated on the policy changes. For example, USPS halted a lot of its international deliveries during the pandemic. So even though there are published estimates, you may have to hold off on order fulfillment for a while.
To give you an idea, here are the existing USPS estimated ship time for international deliveries:
| | |
| --- | --- |
| Delivery Type | Delivery Speed |
| Global Express Guaranteed | 1 to 3 days |
| Priority Mail Express International | 3 to 5 days |
| Priority Mail Express | 6 to 10 days |
| First Class Package International Service | 6 to 20 days |
| First Class Mail International | 6 to 20 days |
Just like with domestic packages, USPS doesn't guarantee that the receiver will get the package within the estimates mentioned above. So if a lot of your clients are based outside the United States, please be ready to possibly assist them with late deliveries that are out of your control.
Except for the first-class mail international, you should be able to receive tracking information. This should help keep impatient customers at bay.
Whether With USPS or a Different Courier, We'll Help You Generate More Orders for Your Online Business
Will more cash flow help attract more customers to your e-commerce business? Definitely! More capital allows you to implement your more innovative ideas in terms of reaching a wider market or generating a wider audience appeal. With a stronger cash flow, you'd be able to:
Overhaul an outdated website to respond to modern needs
Invest more in paid advertisements or try out more variations of your ads
Add more ways by which customers can reach out to your business
Update the current line of products to keep up with the trends or even release new ones
You don't need to wait to accumulate capital just to do any of the things mentioned above. Getting a reliable partner to supply the funding gap right now makes sure that you maximize every opportunity for your enterprise right now. PIRS Capital will help set your growth plans into action, letting you achieve more goals in less time.
With rates starting at 0.5% and financing amount up to $1 million, you'll have all the capital you need to successfully introduce your offers to a bigger audience. Address cash flow restraints issues ASAP with our same-day approvals and 48-hour funding. Let's build on your success today!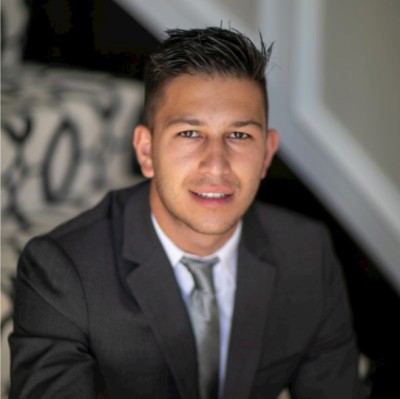 Written by: Mitchell L.
I work with companies that sell products on platforms such as Amazon, Shopify, Walmart, Ebay, Etsy, etc. I understand that every business is unique and thats why I form genuine relationships with owners so I can help them reach their goals and find success through our working capital solutions.
Ready to take control of your finance?