Stop waiting for marketplace payout schedules and get the financing you need to grow your online business!
PIRS Capital is a leading funding platform for Shopify sellers nationwide. With our Shopify Financing Program you'll quickly receive the funding you need to drive more sales and increase your profitability.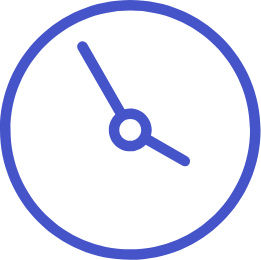 Fast Approval
Once you connect your e-Commerce store we can get you an offer within 24 hrs.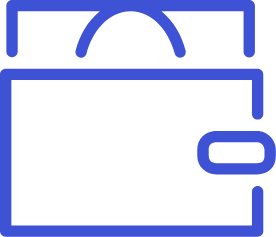 Cash in Your Account
Within 48 hours after
approval.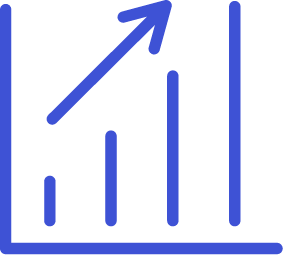 Grow Your Business
Start focusing on growth without worrying about cash flow constraints!
✔ Owner or majority owner must be a US citizen
✔ Must have US bank accounts
✔ Have to be selling for at least 1 year
✔ Minimum sales per month has to be $15000 USD
We are Trusted by Businesses Nationwide
There's a reason so many small businesses choose PIRS Capital, a proven track record of success matters. Our culture and core values are founded on the principle of creating and maintaining business relationships with one ultimate goal – your success.
Ready to accelerate your growth?
Flexible Financing up to
$1,000,000
Funding as fast as
48 hrs
Our team is standing by to help grow your online business!
No call centers or machines, when you contact PIRS Capital you will always get a real person looking to build a genuine relationship focused on the success of your business.
A Simple Guide To Shopify Capital
Do you think your business could grow in leaps and bounds if you had just a little funding for material, labor, and marketing? You are not alone.  If you are a start-up owner, you are required to start from the ground up, and that can be even more daunting. Even if you get funding from elsewhere, will it be enough to cover all costs? What is the process? How do you pay them back? All these questions are a good place to start.  E-commerce financing companies will be glad to fund your projects in a heartbeat, and Shopify is among the top providers — but there are some alternatives, too. We will answer all those questions and more in this article and break down
Shopify Capital
for your benefit.
Shopify Capital: What Is It?
Shopify Capital finances businesses. Shopify sellers have the advantage of quick access to business loans and merchant cash advances. Compared to most other loans, Shopify Capital is very inexpensive. Even though it's not as cost-effective as other lenders like PIRS Capital,
Shopify funding
may be a viable option if you need a quick injection of capital for your firm. Over 300 million customers are served by Shopify, which has more than 1 million active users. Businesses of all shapes and sizes are represented on Shopify, and the company's capital can assist those businesses in expanding. To be clear, you cannot apply for Shopify loans. They will contact you based on your sales volume, value, and regularity. They don't send out their mail through owls but they might contact you in one of two ways.
They'll start by adding an application alert link to your Shopify dashboard. This offers you access to capital rules, fees, and the amount to be owed, as well as when you'll be qualified after paying off 51% to 85% percent of your debt.
Or, they'll send you an email asking you to go to your Shopify dashboard and verify your funding offers. So keep your notifications turned on, and keep an eye on your emails. You don't want to miss out on this opportunity!
Why do they do this? Because there isn't anything about their sellers they don't know already. They invest in businesses they feel are a good fit for the program.
How Does Shopify Funding ?
If you happen to like and accept their offer, there is an application process that needs to be done. Yes, the steps don't seem to be in order, but that's how the ball bounces. There is minimal paperwork and no credit check; once approved, your funds are transferred to your business account within two business days.  The funding offer may stand between $200 and $1,000,000. They charge no interest but a flat fee. Besides the loan balance, there is a one-time borrowing fee that must be repaid within a year. The repayment rate is a percentage of your daily sales that Shopify credit will automatically receive until you have paid off your whole loan balance. These automated payments begin two days after you receive your loan amount. During the 12-month payback period, your loan will be divided into six equal payments of 60 days each. These are referred to as "milestones." One-sixth of the total overdue minimum repayment is allocated to each milestone. If you fail to meet the minimum repayment amount for a milestone, your bank account will be charged the difference. Based on the day's sales, the repayment can be adjusted across the month, but you will not benefit from early repayments.  Their offer is valid for 30 days and once expired, you may or may not see a new offer depending on your eligibility status on the day of expiration. If you don't see one though, don't panic. There are other financing options for you to consider — for example, PIRS Capital. PIRS Capital finances sellers just like you, and the best part is that you can be proactive in your desire for funding. You can reach out to us! If you decided to go with Shopify's offer, you will find "Settings" on your admin dashboard. Select "Capital" and "View funding offers." You will find the options available to you currently.  Click on "Request (amount)" and accept their terms on the pop-up window.  Your next step is to add your bank details to complete your request. Don't forget to double-check! Your request will be manually checked by the Shopify Capital team. Whether Shopify decides to modify your loan amount or reject it is their call. If they adjust the amount, you will be sent the new numbers and given time to make your final decision.
Analyzing Benefits and Drawbacks
The Shopify Capital loan program isn't for everyone. Because each store's owner has a distinct vision and strategy for their business, the available financing options must likewise vary. Before taking out a cash advance, examine the benefits and drawbacks. Let's see:
Benefits
The procedure of applying for and receiving money is fast and simple.
For Shopify merchants, it provides an alternative to traditional finance.
Available funding comes in a variety of shapes and sizes.
Cash advances from merchants are less expensive than other types of quick loans.
Reimbursement is based on the amount of money you make each day.
The Shopify admin dashboard makes it simple to keep tabs on the status of your repayments.
Drawbacks
Only Shopify sellers can access this feature.
Criteria for eligibility are not clearly defined.
Your Shopify sales revenue is debited on a daily basis.
A personal guarantee must be signed.
Reliable Alternatives of Shopify Loans
We've already mentioned PIRS Capital, let's take a look at them and other options.
PIRS Capital
Irrespective of where you sell your goods,
PIRS Capital gets you funded
within 48 hours of your request. Since your data isn't available to the company beforehand, you will have to submit an application form with the necessary details. The online application takes about 3 minutes of your time. There are no additional, hidden, or upfront costs that you have to bear. There will be no hard credit check, but you are required to submit bank statements from the previous 3 months.
PayPal
PayPal offers fixed-rate small company loans. You can get an advance if you take credit and debit card payments online. Your sales will influence the status of your approval and the amount you can borrow but the good part is that it eliminates the need for credit checks. If approved for PayPal Capital, you can borrow up to 18% of your annual sales. The costs you pay depend on the loan size, daily sales volume, and sales history. Manual payments are also possible and may be required depending on your debt repayment speed.
Square Capital
Square lets businesses accept money from clients and customers online and in person. The company is known for its superior services and POS technology. Square can handle internet businesses with offline features like pop-up shops. A loan from Square is based on the number of sales transactions you conduct through Square. Depending on your business's needs, you can choose from a variety of loan amounts. The loan amount determines your charge and Square's share of sales. Square uses your credit score when determining your payout. This could imply receiving a loan or advance from Square is harder than Shopify.
How Can You Use Your Funds?
What happens now that you've secured the funding? You can do a lot with your money. Marketing activities can be increased and add a separate ad budget. If you're looking to the future, you can increase your product's scope.
Increase Inventory
There are two ways to expand inventory.
Restocking is an option for retail or wholesale businesses. Consider adding a new product line, but this will cost money. This is useful when sales are slow or invoices are overdue. Adding a new item assures a consistent flow of funds and/or promotes future business expansion.
If you sell your own products. Investing in more raw materials or labor will increase your output. You can also use this money to develop other products and build a brand for yourself.
Spend It on Advertising
Most advertising campaigns use keywords and demographic data to target the largest possible audience. Some keywords cost more than Google Ads' average cost per click of $2.32. The strong rivalry is to blame for the high CPC. Now that we're focusing on eCommerce, the market is fairly open. Many providers compete for the same keywords, so you have many possibilities. Spend a small percentage of overall revenues on marketing and advertising since you're promoting your company, it makes sense to invest as much as possible upfront.
How Does Shopify Capital Benefit Small Businesses?
A wide range of business loans and financing options are at the disposal of enterprises and organizations everywhere. However, getting the funding you require as a small business owner isn't always simple. If you're going to get a loan from a bank or other traditional lender, you're going to have to show that you can consistently make money. To get a typical loan, you'll need a good credit score, which can take time and effort, and a lot of paperwork. Running a business that is separate from your personal assets and liabilities makes things considerably harder because you must also have a solid credit score for that firm. As a result, banks are often reluctant to lend to small businesses, as well. This is because approving a loan necessitates a lengthy and involved process of due diligence. A typical loan is rarely the most effective approach to obtain additional funds in the long run. The problem is that most companies lack the financial resources to get off the ground on their own. eCommerce platforms like Shopify may offer a viable alternative to funding when you're running low on ideas. These programs can assist you to get your organization up and running for the first time or help you deal with the stress of operating after COVID-19. The fact that Shopify is an online bank means that it has many advantages over traditional brick-and-mortar institutions. When you apply for a loan, Shopify uses information about your business to determine how much you can borrow. There are no time limits or minimum repayment amounts to be concerned about either.
Making the Final Decision: Shopify Capital or an Alternative?
If you receive an offer, Shopify Capital is definitely worth considering. Shopify's high-cost financing options are a cause for concern but in terms of short-term lending, Shopify's rates are actually rather good. Make sure to read through any offers you receive carefully to determine how much of your sales will be held back to pay off your debt. Particularly creditworthy businesses may be able to secure lower-cost borrowing elsewhere. PIRS Capital offers great funding opportunities to e-commerce business owners. As a seller, you need not worry about finding an easier solution for your funding issues, whether you receive that Shopify notification or not.