Stop waiting for marketplace payout schedules and get the financing you need to grow your online business!
PIRS Capital is a leading funding platform for Walmart sellers nationwide. With our Walmart Financing Program you'll quickly receive the funding you need to drive more sales and increase your profitability.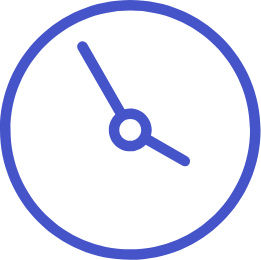 Fast Approval
Once you connect your e-Commerce store we can get you an offer within 24 hrs.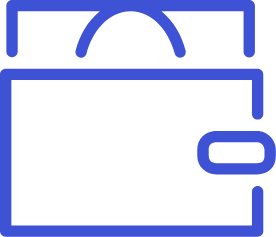 Cash in Your Account
Within 48 hours after
approval.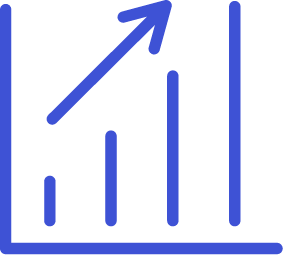 Grow Your Business
Start focusing on growth without worrying about cash flow constraints!
✔ Owner or majority owner must be a US citizen
✔ Must have US bank accounts
✔ Have to be selling for at least 1 year
✔ Minimum sales per month has to be $15000 USD
We are Trusted by Businesses Nationwide
There's a reason so many small businesses choose PIRS Capital, a proven track record of success matters. Our culture and core values are founded on the principle of creating and maintaining business relationships with one ultimate goal – your success.
Ready to accelerate your growth?
Flexible Financing up to
$1,000,000
Funding as fast as
48 hrs
Our team is standing by to help grow your online business!
No call centers or machines, when you contact PIRS Capital you will always get a real person looking to build a genuine relationship focused on the success of your business.
Walmart Funding Changes Completely: A Look at What's Different
Change is the only constant in life, or so they say. The world never really stands still, especially in the world of business, where new innovations drive the profit margins up. This is just the way it works, and though people might not find this appealing - after all, who likes change? - the world will keep turning regardless. This is something that Walmart clearly understands. There have been many recent changes made to Walmart financing that have people talking. Sweeping changes are now in place for both Walmart sellers and buyers, and in this article, we will break them down and explain what it means, how the new systems will work, and how this will benefit the company and the world at large. So, without further ado, let's get started!
No More Layaway: The Walmart Loan Program
Walmart intends to phase out its layaway service before the 2021 Christmas season, replacing it with a buy now, pay later finance option. The retailer is working with Affirm, a company that partnered with Walmart in 2019 to replace layaway. Customers may now take items home and pay for them using Affirm right away, rather than having them held in stores from late August to mid-December as they make installments until they are paid in full.
How Will This Change Things?
Affirm purchases, unlike layaway, may be subject to interest charges. Despite the fact that Affirm does not charge any hidden or late fees for using its services, customers can have an APR of 10-30%, depending on their credit, and 0% for specific special items on Walmart.com. Not all Walmart customers may be qualified to use Affirm, depending on their prequalification status. The service, which can be used on purchases ranging from $144 to $2,000, excludes alcohol, groceries and food, personal care products, and pet supplies. The services of Affirm can be used in place of a credit card. Customers will purchase the item immediately and pay for it over three to 24 months. Customers can pick their own payment schedule, and Affirm will connect them with a lender who will fund the financed items. Any items made with Affirm can be returned to Walmart for a refund, but the interest paid will not be refunded. Partial or late payments, according to Affirm, may affect a customer's credit score or ability to get more loans from the company.
The Advantages of the New Walmart Paying Plan
Even if you don't have the funds, buy what you need when you need it. Emergencies occur, and costs quickly mount. Perhaps an appliance breaks down before you get your salary. Affirm is an excellent backup in instances like this. You'll be able to take your stuff home following the initial down payment with Affirm financing.
It's simple to qualify. In general, qualifying for Affirm at Walmart is easier than qualifying for funding at a traditional financial institution like a bank or credit union. Because the eligibility conditions are less stringent, more people will be eligible for financing. You can use a Walmart loan to buy eligible things as long as you meet the requirements.
Mobile payments are convenient. With Affirm, repayment is a breeze. Borrowers can make payments via the Affirm mobile app or Walmart financing online. You may also set up autopay, so you don't have to worry about missing a payment.
Credit cards are not the only option. While you must pay off the installments, funding with Affirm is a more enticing option than taking on the risk of getting a credit card. You won't be tied to monthly charges or hidden fees like you would with a credit card.
How To Get Approved for Walmart Funding
On eligible purchases, Affirm provides 0% APR financing. This offer is only valid on a limited number of goods. To be eligible for the deal, you must also be approved for 0% APR financing. Those who do not qualify for 0% APR financing will most likely have to pay between 10% and 30% APR on their purchase. If you've ever taken out a personal loan, you're already familiar with APR. APR stands for annual percentage rate, in case you didn't know. The annual percentage rate (APR) is the overall cost of a loan, which includes the interest rate as well as any additional expenses, such as an origination fee or finance charge. This is expressed as a percentage rate, which indicates how much it will cost to obtain credit on a yearly basis. APR is connected to the majority of consumer loans. This is an important figure to remember since it accurately reflects how much a loan will cost you when all factors are taken into account.
What Do the People Say?
As with everything else, the public is divided. Some Walmart customers expressed concern on social media about how they would be able to buy gifts for their families during the holidays if they did not qualify for Affirm. Other customers seemed unconcerned about the move, joking that if they didn't have layaway, they wouldn't be able to hide their children's gifts during the holidays. Unfortunately, 4 out of 5 consumers who choose to buy now, pay later at checkout don't completely comprehend what they're signing up for. Consumers that take advantage of this financing option frequently find themselves in a difficult situation where they are unable to make payments. This frequently results in credit damage. Your credit score may be harmed if you are unable to repay your Affirm loan or make late payments. Even if you make on-time payments, Affirm does not give you the chance to restore your credit. In practice, this implies that if you utilize Affirm at Walmart, you may be penalized rather than rewarded. Whether or not this evolves into a problematic decision or gets embraced by the masses remains to be seen.
Far-Reaching Consequences of New Walmart Financing Options
For the time being, many aspects of embedded finance do not appear to be posing a challenge to banks' dominance, and even if some upstarts have been granted licenses to perform regulated services such as lending, they lack the scale and deep funding pools that the larger banks possess. Fintechs, or financial technology enterprises, may be compelled to respond if they can replicate their success in taking a percentage of digital payments from banks while also raising their valuations, according to analysts. The attention is now on lending, as well as comprehensive off-the-shelf digital lenders who provide a variety of solutions that businesses may use.
Get Funding
That is everything you need to know about the new Walmart finance practices that are sweeping the nation. Now you can make the best decision you can with whether you want to use these features. But before you can offer Walmart financing as a seller, you have to get your business up and running first — so if you need venture capital to get started, reach out to us at PIRS Capital!