Stop waiting for marketplace payout schedules and get the financing you need to grow your Newegg business!
PIRS Capital is a leading funding platform for Newegg sellers nationwide. With our Newegg Financing Program you'll quickly receive the funding you need to drive more sales and increase your profitability.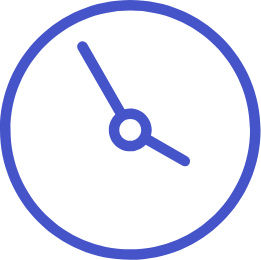 Fast Approval
Once you connect your e-Commerce store we can get you an offer within 24 hrs.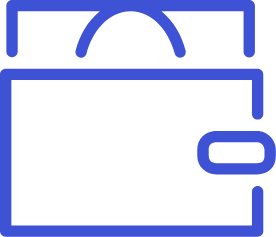 Cash in Your Account
Within 48 hours after
approval.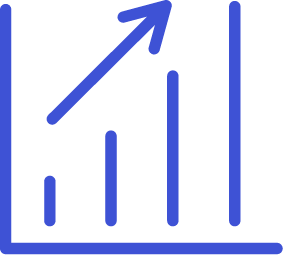 Grow Your Business
Start focusing on growth without worrying about cash flow constraints!
✔ Owner or majority owner must be a US citizen
✔ Must have US bank accounts
✔ Have to be selling for at least 1 year
✔ Minimum sales per month has to be $15000 USD
We are Trusted by Businesses Nationwide
There's a reason so many small businesses choose PIRS Capital, a proven track record of success matters. Our culture and core values are founded on the principle of creating and maintaining business relationships with one ultimate goal – your success.
Ready to accelerate your growth?
Flexible Financing up to
$1,000,000
Funding as fast as
48 hrs
Our team is standing by to help grow your online business!
No call centers or machines, when you contact PIRS Capital you will always get a real person looking to build a genuine relationship focused on the success of your business.
Newegg Financing
Newegg Finance was launched as an online lending service in 2012, serving consumers who wanted to finance purchases of more than $500 through online retail giant Newegg. The service has since expanded to support business loans of any size, and now serves hundreds of thousands of active customers across the United States. If you're looking to borrow money to finance or expand your business, here's what you need to know about Newegg's business loans before you apply:
What Is Newegg Business?
Newegg's Business Credit is a revolving line of credit. With Newegg Business, you can tap into money as soon as you sign up. This gives you a flexible way to cover all of your business expenses—and grow your business along with your credit limits. It not only helps finance your business but by creating a debit schedule, you can control your cash flow and manage it better. Signing up is free and takes only a few minutes, so if you need to finance a business loan and are eligible to apply, definitely check Newegg out!
Why Does My Newegg Business Need Financing?
While some businesses opt for loans when they are struggling to break even, it is important to understand that financing can be used even if you have a good revenue stream. Extra cash inflow can allow you to invest more in your business; thus, leading to expansion and high returns in the long run. Here are the following business purposes you can use financing for:
Launch a New Product
Suppose you're launching a new product. You have enough capital to carry out R&D, pay for new materials and inventory. But without proper marketing, there is a slim chance that the target audience will purchase your product because they will not be aware of it. Thus, a small loan for advertising can result in something as big as a success of a new product.
Buy Inventory
Products vary when it comes to demand. Some may have a standard level of demand throughout their life cycle, such as FMCGs (Fast Moving Consumer Goods). Others have a variable demand depending on seasons and others factors. However, if a company has limited cash flow and there is an unpredicted increase in demand, then it may need financing to purchase extra inventory.
Expand Your Business
Expanding your business is often much more costly than you may predict. Even if you create a budget and calculate costs, there may be several unpredicted costs that you incur along the way. Plus, businesses often give up the idea of expansion due to limited capital. Sometimes, it can be fruitful to consider getting a loan for expansion, because if you don't meet the demand of customers - some other company will.
The Minimum Requirements for Newegg Loans
Newegg Business is currently operating across the United States, so any business that is 1 year old and has a good credit score can apply for financing. The only entities that are ineligible are government businesses. Moreover, only someone who has the authority to sign on behalf of the company can set up a Behalf account on Newegg. This person will oversee all dealings with the company and is termed the "Responsible Party." The signup process is extremely simple; it involves the following 5 steps:
Create an Account.
Click on "New Tab."
Click on "Purchase NewEgg Business" and add it to your cart.
Select from two options: 30-day financing or 180-day financing.
The browser will generate a virtual Visa card with details; simply copy and paste them at the checkout tab.
Newegg Financing Options
As mentioned above, you can opt for two financing options with Newegg loans. If you feel that you can return the loan within 30 days, then opt for the first option. However, businesses usually do not receive returns in such a short period, so many may opt for extended financing. The only drawback to this is that you will be charged a fee of $1-3 for every $100 that you spend. Moreover, this option is subject to underwriting approval and availability. In NET 30, you will incur no fee if all the terms and conditions are met. Plus, if you select a weekly plan, you can get a 10% discount. This means that you will set up a weekly schedule and a portion of the financing will be debited on that date every week. With everything considered, both options are worth going for depending solely on your needs. You can also compare financing fees and terms and conditions with other lenders such as PIRS Capital before making your final decision.
Pros & Cons of Newegg Business Credit
Newegg offers financing for businesses, provided that you have a regular and recurring revenue stream. This is one of Newegg's best benefits—if you don't qualify for standard small business loans from banks or other financial institutions, it might be worth taking a look at Newegg Business Credit. The big advantage here is that for every approved transaction, you can get another loan. Loan amounts start at $500 and go up to $1 million given that you establish trust with Behalf and pay back previous Newegg loans. Moreover, even if you opt for extended financing, the fee is very low as compared to competitors. Think of it this way - you're only charged an interest rate of 2% on all Newegg financing, regardless of the amount. However, if your business has a poor credit history, you may face a disadvantage. When you enroll with Behalf, a soft inquiry is run on the Responsible Party's personal credit history, which is used to determine whether or not your company is eligible for a Behalf Internet Account. These recurring credit reports are known as "account management inquiries," and because they are soft inquiries, they have no effect on your personal credit score. Behalf also acquires your company's credit report.
An Alternative for Newegg Loans: PIRS Capital
Online financing companies are gaining traction due to their quick and efficient service. A decade ago, applying for loans for a tedious and long process as documents needed to be submitted, information was conveyed through traditional channels, and so on. However, with automation and the internet, the time for getting loans approved and receiving them has gone down significantly. PIRS Capital is one such company that can offer good financing options with minimum to no downsides. If you're purchasing Newegg products and need money fast, PIRS Capital is the answer to your problems. Here are the main reasons why:
Approvals are made within 24 hours
Cash deposits are made in your account within 48 hours
Allows you to liquidity your business and get increased cash inflow instantly
Moreover, as opposed to other lenders, you do not need to have an extensive credit history. Many companies struggle to pay off loans at first, but PIRS Capital will only view the last three months of bank statements. If they show a consistent revenue stream, you have a high chance of getting approved!
Final Thoughts of Newegg Business Credit
The most important thing you can do before applying for a business loan is to start saving money so that you can pay it back timely and maintain your credit score. This means minimizing your expenses and spending less than what you make. We're not saying that you shouldn't invest in the business, but try to cut down wherever possible. In addition, it's also crucial that you keep good credit history on file. Make sure you submit your credit reports to at least 2 reputable credit bureaus. All of these things help show your business's financial readiness to potential lenders. If you're ready to take the next step, give us a call! We'd be happy to walk you through your options.