Stop waiting for marketplace payout schedules and get the financing you need to grow your online business!
PIRS Capital is a leading funding platform for merchant sellers nationwide. With our merchant cash advance loans Program you'll quickly receive the funding you need to drive more sales and increase your profitability.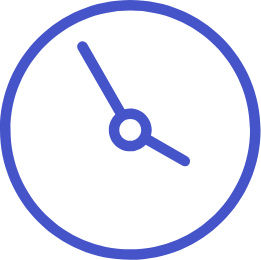 Fast Approval
Once you connect your e-Commerce store we can get you an offer within 24 hrs.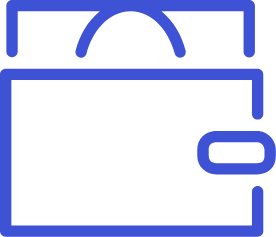 Cash in Your Account
Within 48 hours after
approval.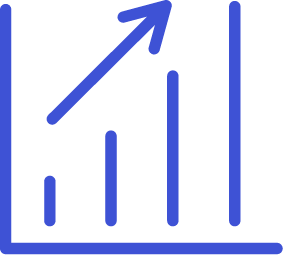 Grow Your Business
Start focusing on growth without worrying about cash flow constraints!
✔ Owner or majority owner must be a US citizen
✔ Must have US bank accounts
✔ Have to be selling for at least 1 year
✔ Minimum sales per month has to be $15000 USD
We are Trusted by Businesses Nationwide
There's a reason so many small businesses choose PIRS Capital, a proven track record of success matters. Our culture and core values are founded on the principle of creating and maintaining business relationships with one ultimate goal – your success.
Ready to accelerate your growth?
Flexible Financing up to
$1,000,000
Funding as fast as
48 hrs
Our team is standing by to help grow your online business!
No call centers or machines, when you contact PIRS Capital you will always get a real person looking to build a genuine relationship focused on the success of your business.
Merchant Loans
For startup companies or businesses that need funding for expansion, while also having a negligible credit score, merchant loans can be very useful. The loan is paid back over time with a percentage of the payments received by the company from customers through a card terminal. This means that any business with a card machine can benefit from merchant services small business loans. To find out more about the merchant cash advance definition, how they work, and what their pros and cons are, read on!
What Is an MCA?
A merchant loan — otherwise known as a merchant advance, merchant cash advance (MCA), or business cash advance— is a specific type of loan used by companies that take payment from customers using a card machine. Merchant advances differ from traditional small business loans in several key ways. Firstly, the application process for a merchant loan isn't as rigorous as a bank loan application. Secondly, when it comes to merchant account loans, bad credit is not as much of an issue as with traditional banks loans. Furthermore, merchant advance repayment options have a higher degree of flexibility than small business loan repayments tend to. Small startup businesses generally benefit the most from this type of loan. This is because, generally, such companies have not been in operation long enough to build up a good credit score. However, due to the way in which merchant cash advance loans are repaid, it is worth keeping in mind that they are most beneficial to companies that receive a large number of card payments every month.
How Do Merchant Business Loans Work?
Merchant loans are a flexible type of loan that small startup companies can take out to help them get off to a good start. These types of loans are paid back through installments over time. The lender takes a percentage of money from each card transaction the business receives from its customers. You may be wondering how merchant loans work. While the application process for a merchant cash advance is usually not as strict as those for traditional loans, there is still a contract between lender and borrower. It is important to be aware of how this contract works and how you will have to go about repaying your loan before you commit to a business cash advance.
Advance Amount
The advance amount is the amount of money the lender agrees to give the applicant. Before applying for a merchant advance, it's important that you take the time to carefully assess exactly how much money you need to borrow from the lender. If you ask for more than you need, that could prove to be a costly mistake, as you will end up needing to pay back more.
Payback Amount
Because of the addition of interest, the payback amount will always end up being a greater sum than the advance amount you took out to begin with. This interest fee, known as a factor, can sometimes be a great deal more than the interest fee for a traditional loan. Keep this in mind when making your initial assessment to figure out how much money you need to borrow from the lender. Every time your business takes payment through your card machine, an agreed-upon percentage of the total revenue goes towards paying back your loan. Usually, it will take around six months to pay back your loan, but this depends on how much money you borrowed, the monthly revenue you make from customers' card payments, and the percentage of that revenue that goes to the lender.
Holdback
When you're repaying your merchant loan, you will have to hold back a set amount of money from your daily card transactions. If you're considering taking out a cash advance, you should first consider whether or not you will feasibly be able to make these payments.
How Much Can I Borrow?
Different merchant lenders will offer different amounts of money, but generally speaking, the amount you can borrow when you take out a business cash advance is highly flexible. Merchant cash advance loans can range anywhere from just a few thousand dollars to hundreds of dollars. In the end, the biggest determining factors in how much you should borrow are:
How much do you truly need to loan?
Can you feasibly pay this money back, with interest?
If you have seriously considered the above questions, you should have a good idea of what size loan you need to make.
What Are Merchant Account Business Loans Used For?
Funds acquired from a merchant cash advance may go to a wide variety of costs. Here is just a short list of possibilities to give you some ideas of what you could put your loan towards:
Carrying out advertising campaigns
Investing in new equipment and technology
Buying stock
Hiring and training new staff
Making any necessary repairs or refurbishments
This is not an exhaustive list. There are many other things you could spend your cash advance on. All in all, the flexibility of a merchant loan means that you face very few limitations on how you spend your loan. If you have any questions regarding how you can use your merchant advance, we here at PIRS Capital have the answers. Don't hesitate to get in contact.
What Are the Pros and Cons of Merchant Funding Loans?
You may be wondering what the benefits of a merchant loan are over a traditional loan. On the other hand, you may be thinking all of the above sounds a little too good to be true, so what's the catch? This section will cover some of the main pros and cons of merchant cash advance loans.
Pros of Merchant Loans
The main benefit of taking out a merchant advance is that you will be able to get your hands on the money you need quickly and with relatively little hassle. If you need cash in a hurry, whether it's for an upcoming project or a long-overdue improvement to your business,
merchant financing
is a fast way to get hold of the funds you need. This is in part thanks to the easy merchant loans application process. Another benefit of merchant business loans is that they are extremely flexible. Not only do you have a lot of options for how much money you borrow, but you can agree upon a payback plan that will suit you and your business. A final benefit of merchant advances is that, compared to traditional loans, you don't have to worry so much about your credit score. This is why a merchant loan is a particularly good option for fledgling businesses—startups who haven't yet had the chance to build up a good credit score.
Cons of Merchant Loans
There are some drawbacks to merchant cash advance loans, however. Firstly, this loan is not an option for just any business. Only companies that take payments through a card terminal are eligible for a merchant cash advance in the first place. Furthermore, some merchant lenders may only accept payments from specific terminal providers. Due to the interest placed on the payback amount, if your business finds itself in a slow sales period, you may find that overall your company isn't making a profit. Since the payback amount is higher than the advance amount, you may find that you make a loss if you aren't careful. This is made worse by the fact that, as they aren't regulated, merchant cash advances often have greater interest rates than most traditional loans.
Am I Eligible for a Merchant Business Loan?
You may be eligible for some credit card merchant loans and not others. The lender will individually assess your sales to decide whether or not they will lend you the money you've asked for. Many lenders may expect you to be making a certain amount of money per month before they consider letting you borrow any cash from them. Some lenders also only accept applicants whose businesses have been up and running for a set period of time. If you have any doubts about whether or not you are eligible for a business cash advance, the best thing you can do is get in touch with the lender you are considering going with.
Should I Get a Merchant Funding Loan?
Ultimately, whether or not you decide to get a merchant loan is entirely up to you. Before you make that decision, it's important that you carefully weigh up all your options. Consider what you need the money for and how much you think you may need. When you are trying to calculate how much money you need to borrow, make sure that you are as thorough in your assessment as possible. Be honest with yourself about the likelihood of your business being able to make the payback amount in the allotted period of time.
Ready to Get Started?
If you are thinking about taking out a merchant advance, it's important that you carefully consider your position beforehand. An ill-advised loan can spell disaster for a small startup business, so you must be as thorough in your assessment as possible. Making these tough financial decisions can be a daunting prospect. If you would like further information or advice regarding merchant loans, or if you would like to find out what business cash advance options are available to you, don't hesitate to get in touch with us here at PIRS Capital.