Stop waiting for marketplace payout schedules and get the financing you need to grow your online business!
PIRS Capital is a leading funding platform for small businesses nationwide. With our Marketplace Financing Program you'll quickly receive the funding you need to drive more sales and increase your profitability.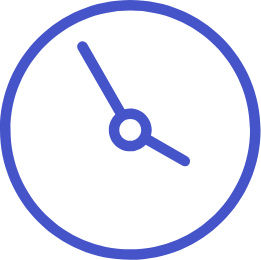 Fast Approval
Once you connect your e-Commerce store we can get you an offer within 24 hrs.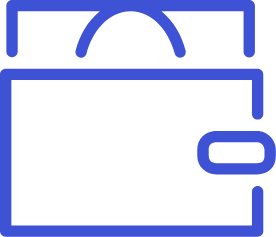 Cash in Your Account
Within 48 hours after
approval.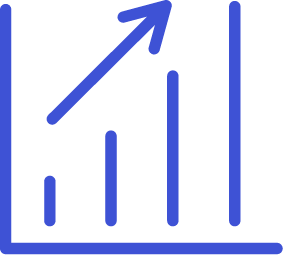 Grow Your Business
Start focusing on growth without worrying about cash flow constraints!
✔ Owner or majority owner must be a US citizen
✔ Must have US bank accounts
✔ Have to be selling for at least 1 year
✔ Minimum sales per month has to be $15000 USD
We are Trusted by Businesses Nationwide
There's a reason so many small businesses choose PIRS Capital, a proven track record of success matters. Our culture and core values are founded on the principle of creating and maintaining business relationships with one ultimate goal – your success.
Ready to accelerate your growth?
Flexible Financing up to
$1,000,000
Funding as fast as
48 hrs
Our team is standing by to help grow your online business!
No call centers or machines, when you contact PIRS Capital you will always get a real person looking to build a genuine relationship focused on the success of your business.
How to Secure Ecommerce Financing for Your Business
E-commerce is paving the road to the future in every way. There was a steady increase in the number of people ordering what they need online, but the pandemic has increased these numbers exponentially. Even people who earlier did not want to switch to virtual have since seen the ease of such a service. This has led to many new e-commerce platforms being formed to meet so many people's needs. However, every such platform can only do so much on its own. At the end of the day, being in the market is to compete with giants like Amazon. Now, even if you don't want to do that, you will need funding to get your ecommerce startup off the ground. You will need ecommerce financing. If you are about to launch your own startup or are trying to grow an existing ecommerce site that you own, then this is the right article for you! We will show you how you can get your hands on ecommerce funding to get your startup up and running!
List Out What You Need
There are tons of different kinds of ecommerce startup funding loans. This is why it pays to know what you want. Once you have that all figured out, you can see which kinds of loans you can take to meet those needs! It is precisely for this reason that you need to write down the kind of needs and requirements you have. To do this, you should consider the following:
How much money do you need from the loan?
How long are you comfortable with the loan term being?
How do you plan on spending the money? Are you going to buy better equipment? Pay your staff?
What is the maximum monthly payment plan that you can afford, given your revenue?
Do you have anything of yours that you can put up as collateral or a guarantee? Would you be willing to do something like that?
Once you have answers to all these questions, you can look at the different kinds of loans from different providers on offer. The ones that match what you need, you can look into more.
Look Into Different Loan Providers
Many countries are providing online business funding. It is a rather popular industry, and you need to find one whose terms align with your needs. Now, you can get loans from banks, credit unions, small money lenders, and SBA leaders. At the end of the day, the money you get from any of these entities will still be money, but what will differ is the process of getting it. Depending on who you take your loan from, the application process, minimum requirements, funding times, processing fees, duration, and service varies vastly. You need to research how approaching a bank is different from approaching an SBA leader or another moneylender. Knowing what you have to work with will help you choose a provider that gives you the greatest number of advantages.
How to Get Your Ecommerce Startup Loan
After you have done your initial research and due diligence, after you have outlined your needs and found a possible source for your loan, the actual struggle begins. To get a loan, you will have to submit relevant information about your business. Now, keep in mind that different institutions will ask for different things. However, to stay on the safe side, we will show you how to compile all the different kinds of information that you are usually asked for in order to qualify for a loan. You might be asked to provide all of these, but in case you do, it is never a bad thing to know what to do. So, without further ado, let us get started!
Create Your Business Plan
Have you ever been in an interview and been asked what your plans were five years down the line? Everyone wants to know that because they want to be reassured that you have thought your decisions through. The same logic applies here. Whatever institution you end up going to, you should have a business plan at hand that explains what you intend to do with online business financing. While drafting this, it is also a good idea to show that your business is doing well and is deserving of the loan. Provide information about the revenue generated in previous years, the volume of your average monthly sales, the cost of the goods you intend to sell or are selling, and whatever other information you deem necessary.
Assemble Your Personal Data and Relevant Business Details
As we have said before, different institutions will ask for different kinds of information. On the whole, it is best to cover all bases and provide the following as personal information:
Credit details
Criminal record, if any
Previous addresses lived
Previous names, if any
In addition to personal information, you will also need to provide some details about your business. These include, but are not limited to:
Business licenses
Business permits
Certifications, if any
Articles of Incorporation
Schedule C's
Any documents that prove that you are the owner of your business
Having all of these at hand, regardless of whether it is necessary, will give you the necessary edge you need to get business funding.
Prepare Your Financial Records and Statements
In preparation for getting your loan, you will need to provide some financial statements to back up your claims and show your solubility. Loans aren't given to dead businesses, and you need to show some proof of how your business has performed historically. Some evidence to this effect includes:
Profit and Loss statements
Tax returns
Bank statements
Balance sheets and ledgers
Accounts receivable
To help run your business, you might already be using some kind of accounting software to keep track of accounts. If this is the case, you will be able to extract all the data you need from the software itself. Who doesn't like some time-saving? You should also set up an appointment with one of the major credit bureaus regarding the credit scores of your personal life and business. Many lenders enforce a minimum credit requirement, meaning you have to be able to show that you have enough credit to be eligible to take seller loans. In a similar vein, many lenders also want to know your debt to income ratio - this means how much money you owe already relative to how much money is coming in. it would be wise to prepare the following as well, on your way to get a loan:
List of debts that remain to be paid
Balance remaining
List of monthly payments
Complete the Application Process for Your Ecommerce Business Loan
Once you have the documents prepared, it is time to apply. The documents you need to fill will usually be easily available from whichever lender you chose to go with. Simply fill in the forms with relevant information, answer any questions they ask, and provide all the documents they ask from you. Not that it needs to be said, but take care that there are no inaccuracies in the form you fill in. everything you write will be double-checked thoroughly. A loan is an important matter, and financial institutions regularly request background checks and other public information to ensure they are not dealing with shady people—their clientele matters to them. So, if you don't want your application to get rejected, don't lie on the application. After your application goes through, there isn't much you can do but wait. Your application will get approved if all goes well, and the lender will notify you of this news. While they are at it, they will also ask you to look over the loan offer and see if everything - principal, interest, term - is to your liking. If it does, accept the offer. Your lender will then guide you through the process of closing the deal. Once you have your money, use it wisely. As per your plan, get the equipment you need, pay the wages you have to, and make all the investments you want to make in order to maximize returns. That is the main reason why you went through the process; after all, and growing your business should be the only thing the money is used for. Once you have a healthy and expanding business, you will be able to meet your monthly payment goals without an issue.
Get Online Small Business Funding
It is difficult to find small business funding online. And yet, small businesses form the backbone of the economy. The starting can get rough, and loans are a necessity to get your business through. The application process for loans can be intimidating, but with the right planning and preparation, you will be able to secure some seller's capital for your ecommerce business quite successfully! If you want to learn more about your options for small business funding, reach out to us at PIRS Capital.
See more:
Amazon Financing