Stop waiting for marketplace payout schedules and get the financing you need to grow your eBay business!
PIRS Capital is a leading funding platform for small businesses nationwide. With our Marketplace Financing Program you'll quickly receive the funding you need to drive more sales and increase your profitability.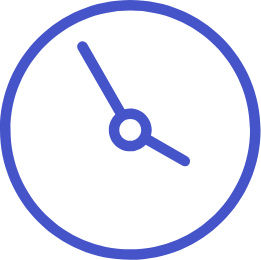 Fast Approval
Once you connect your e-Commerce store we can get you an offer within 24 hrs.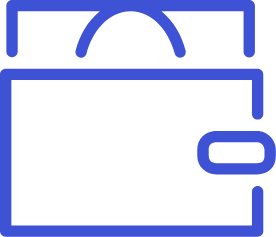 Cash in Your Account
Within 48 hours after
approval.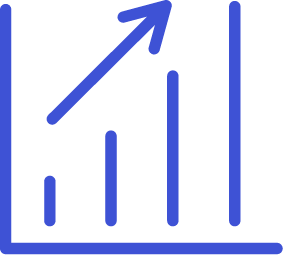 Grow Your Business
Start focusing on growth without worrying about cash flow constraints!
✔ Owner or majority owner must be a US citizen
✔ Must have US bank accounts
✔ Have to be selling for at least 1 year
✔ Minimum sales per month has to be $15000 USD
We are Trusted by Businesses Nationwide
There's a reason so many small businesses choose PIRS Capital, a proven track record of success matters. Our culture and core values are founded on the principle of creating and maintaining business relationships with one ultimate goal – your success.
Ready to accelerate your growth?
Flexible Financing up to
$1,000,000
Funding as fast as
48 hrs
Our team is standing by to help grow your online business!
No call centers or machines, when you contact PIRS Capital you will always get a real person looking to build a genuine relationship focused on the success of your eBay business.
Improve Your eBay Sales With eBay Seller Financing
People jump to conclusions about eBay businesses and assume people do it for additional income or a hobby. Many eBay sellers, on the other hand, operate their businesses as if they were traditional brick-and-mortar stores. There has been an incredible increase in the number of new small companies joining eBay's marketplace since the outbreak of the pandemic—one every two minutes! As the competition heats up, it's more crucial than ever to put money into your company and concentrate on what makes your eBay business stand out! However, if you've had difficulty securing money for your business, look for external options that provide eBay funding, which may be of assistance. Covid support funding cuts have worsened the financial vacuum faced by small firms. Financial eBay options have been established expressly for small enterprises to assist fill this gap. 40 percent of small-business owners, according to eBay, have been turned down for loans by a financial institution. That's great news if that's you, since an eBay seller loan may be the answer to your financial woes.
eBay Seller Financing: What Is it? 
Small company owners who want to make a go of their eBay small business store may get fast, flexible, and transparent capital with this type of loan. We recognize the importance of eBay selling and give it the attention it merits. It is possible to keep your shop running smoothly using eBay seller capital. Depending on your financial situation, you can obtain secured or unsecured eBay finance. If you have a solid order book and current assets, PIRS Capital can help you acquire the financing you need; if you don't, an unsecured loan may be a better option for those in the early stages of the process.
What Are the Benefits of eBay Seller Financing?
eBay financing is a good option for those who don't have a lot of expertise in starting up and operating an online business and who want to keep their startup fees separate from their personal savings. In order to maintain a competitive edge, you may need a boost in working cash. Risks are necessary to build a firm, whether that means investing in additional stock or ensuring that the company's finances are in order. No hidden fees or early repayment penalties afflict eBay finance, which may be tailored to meet your company's unique needs. With your eBay small business loan, you can work on the following improvements:
Prepare for the future by stocking up on supplies now, or take a risk and try out new markets.
Your personnel needs will change as the seasons change, and loans can help guarantee that your workforce requirements are covered at all times.
Investing in new technology might be costly, but it's worth it if it makes your business run more smoothly and if it provides your consumers with an experience that meets or exceeds their expectations.
Marketing may be costly, and many firms put it on the back burner. The money you obtain from your loans for eBay sellers might be used for marketing purposes.
If you need money to pay your eBay seller fees, you can do it using your company loan.
What Should You Look for in a eBay Loan Provider?
Rates and conditions are critical factors to consider when looking for financing for your eBay business. However, they should not be your whole focus. Keep these things in mind:
Amounts borrowed. Do you require a little amount of money to get your shop up and running, or are you searching for a large sum of money to fund your inventory? Look for loans that will provide you with just enough money, and don't take out more than you need. The interest rate on your loan will rise if you do.
The terms of the loan. How quickly can you repay your loan, or do you want something more flexible like a credit card? Look for a lender that has a repayment plan that works within your financial constraints.
Your suitability. The great majority of business lenders want a minimum revenue of $10,000 per month or $100,000 per year before they give you a loan. If your firm hasn't been established for more than a year, certain lenders may refuse to lend you money unless you own a set proportion of it. Before applying for a loan, be sure you fulfill all of the lender's conditions.
The cost of borrowing money. Lenders set their own interest rates. Many factors, like the amount of money you need to borrow, your financial institution, the length of your loan, and even your credit score all influence your interest rate.
Fees are charged. Loan origination, application, and prepayment fees might be disguised in the tiny print.
The price of repayment. Don't apply for a loan with repayments that you can't afford — and make sure you're clear on when they're due before signing your loan documentation. Depending on the sort of financing you pick, repayments might be monthly, weekly, or even come out of your sales every day.
Number One Alternative to eBay Lending
A quick google search will give you many options but there is one that surpasses them all. PIRS Capital offers great loans for small business owners with affordable payback plans. You will find with them all the green flags mentioned in the section above. If you have a good business idea and are in need of capital, all you have to do is reach out!
Plan of Action To Boost eBay Sales
There are a lot of things you can do to improve your online business, whether you're selling shoes, sports equipment, or even televisions on eBay. If you're looking for answers, you've come to the perfect spot. Here are some tips for boosting your eBay sales.
Apply for a eBay loan 
You may want to think about receiving a loan from an online lender like PIRS Capital. A small business loan may be a lifesaver when cash flow is low and the loan can be used to take advantage of great discounts on goods, advertise your firm, or lease storage space.
Make use of eBay's SEO features
Consider what your potential consumers will type into the eBay search bar while you're crafting your product descriptions. Writing an outstanding item description like: "Official Lord Of The Rings Merchandise" is great, but failing to include the keywords "movie"  or "book" might result in you losing out on a slew of collectors who could significantly raise the price of your auction. To learn more about additional ways to improve your exposure on eBay, check out eBay's SEO Guide.
Offer discounts on shipping
In addition to making your offer more appealing, providing discounted or free shipping to consumers makes you appear more charitable and improves your eBay seller image. In addition, it boosts your Best Match search results rating, which is critical in attracting new clients. Even if you simply provide free delivery on higher-priced products, it helps you compete more effectively. 
Choose your products wisely
Sell Indian spices if you're into it. Or if you're a fan of automobile parts, you should be selling them as a business. When you're enthusiastic and informed about a subject, it's much simpler to market your product or service. When it comes to sales, this is true in person as well! eBay channels may be used as a secondary method for narrowing down your focus, if that's more your style. Take note of what vendors are trying to enhance sales and the brands or worth of the products they offer for sale.
Pick a time frame for eBay selling
It's not only about the quality of your items or the quality of your descriptions when it comes to your selling technique. Timing is crucial. It has a significant impact on how well your sales are. Factors that you should consider before signing up for an eBay seller account include: Is there a certain day or time of day that some things tend to sell better than others? When do you think your product will be seen by the most people? A simple error to make is to overlook that critical time frame. There is a greater likelihood that someone may place an online bid on a wine shoe on a Saturday night when they are at home rather than at work or picking up their children from school throughout the week. You may take advantage of this shopping traffic by adjusting your auction finish time.
Constantly analyze your data on eBay Seller Center
EBay's Seller Center is a one-stop-shop for all kinds of e-commerce firms, and it's packed with useful information. Everything from utilizing auction-style or fixed-price listings to relisting an unsold item can be discussed with a professional who can provide guidance.
FAQs
How do you use eBay seller financing?
You use the capital to fix areas that need it and further improve your strategy. Invest in the right products and marketing strategy to make the most of your eBay working capital. 
How can eBay seller capital help grow your business?
When you invest your capital in the right places, your sales will drastically improve. Think about it, Christmas ornaments sold in June will not have as many sales as if they were sold in November and December. It's that simple. The strategy for growing your business is up to you and how you choose to optimize your capital.