Stop waiting for marketplace payout schedules and get the financing you need to grow your online business on Amazon!
PIRS Capital is a leading funding platform for Amazon sellers nationwide. With our Amazon Sellers Financing Program you'll quickly receive the funding you need to drive more sales and increase your profitability.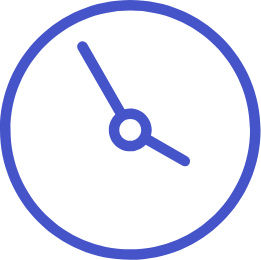 Fast Approval
Once you connect your e-Commerce store we can get you an offer within 24 hrs.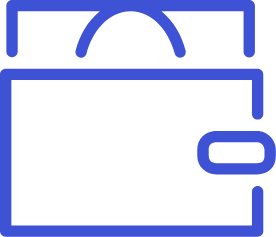 Cash in Your Account
Within 48 hours after
approval.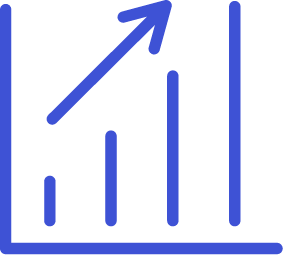 Grow Your Business
Start focusing on growth without worrying about cash flow constraints!
✔ Owner or majority owner must be a US citizen
✔ Must have US bank accounts
✔ Have to be selling for at least 1 year
✔ Minimum sales per month has to be $15000 USD
We are Trusted by Businesses Nationwide
There's a reason so many small businesses choose PIRS Capital, a proven track record of success matters. Our culture and core values are founded on the principle of creating and maintaining business relationships with one ultimate goal – your success.
Ready to accelerate your growth?
Flexible Financing up to
$1,000,000
Funding as fast as
48 hrs
Our team is standing by to help grow your Amazon business!
No call centers or machines, when you contact PIRS Capital you will always get a real person looking to build a genuine relationship focused on the success of your business.
Amazon FBA Loan Program: A Comprehensive Guide
Amazon Lending is a program in which Amazon provides qualifying sellers with short-term business loans to help them finance more goods to sell on the Amazon marketplace. Amazon FBA loans are exclusively available by invitation and range in value from $1,000 to $750,000. Amazon business financing does not do a credit check.
The Amazon Lending Program has been providing small company owners with financial options since 2011. Amazon also teamed up with Bank of America in 2018 to assist its lending efforts.
If you sell your goods on Amazon's marketplace, you may be eligible for an Amazon loan.
What Is Amazon Lending and How Does It Work?
As previously noted, Amazon Lending was launched in 2011 as a way for the firm to get into the small business lending market and provide entrepreneurs with a quick and easy way to develop their eCommerce businesses.
Why Did Amazon Launch Amazon Funding?
Currently, Amazon's marketplace has 6.3 million sellers, many of which are small businesses that will require funding at some time to continue their activities. However, as many small company owners attest, obtaining a loan may be difficult, particularly a bank loan.
Alternative internet lenders have exploded in popularity as a way to provide small company owners another option. They have a wide range of loan products and provide credit to those who can't receive bank loans. With this in mind, Amazon recognized an opportunity to provide a solution for their marketplace sellers who have difficulty obtaining the funding they require: Amazon Lending.
The online retailing giant then provides registered Amazon Sellers business loans ranging from $1,000 to $750,000 through its Amazon Lending program.
Am I Eligible for an Amazon Loan?
Currently, only small company owners that sell on the Amazon marketplace are eligible for this program. Furthermore, although Amazon Lending is only available to Amazon Sellers, you cannot apply for it. The initiative is invite-only, which means you can only take advantage of their financing if Amazon makes you an offer. These are sent directly to merchants via their Amazon Seller Account.
How Do Amazon Seller Funding Work?
If you're an Amazon seller and are invited to participate in Amazon Lending, the loan you're given may differ from your current short-term business loan. Amazon seller loans are similar to a merchant cash advance in that Amazon gives you a flat sum of money that you return by allowing the firm to take a cut of your Amazon sales.
What Are the Terms of an Amazon Loan?
Amazon's loan payback terms are limited to 12 months because Amazon Lending only provides short-term funding.
What Are the Interest Rates On Amazon Loans?
Amazon has stated that Amazon loan rates are lower than other company credit cards and merchant cash advances. Credit cards typically have an annual percentage rate (APR) of 14 to 20%, but APRs on merchant cash advances start at 15% and can climb into the triple digits.
What Are the Loan Amounts From Amazon Lending?
Amazon loans are available in amounts ranging from $1,000 to $750,000. With such a wide range, the amount you're loaned will be determined by your business and Amazon's assessment of your activities.
What are the Repayment Terms with Amazon Lending?
If you take a loan from Amazon Lending, you'll make predetermined monthly installments to repay the cash. Unlike traditional small business loans, you have no control over repayment. Amazon will withdraw the money from your Amazon Seller Account automatically.
You'll never have to worry about making a late payment through this repayment method as long as your business is generating the necessary revenue. If your Amazon Seller Account does not have enough funds to cover your payment, Amazon will charge the payment method associated with your account.
Like a merchant cash advance, Amazon deducts a predetermined percentage of gross sales from your Seller Account each month. However, if you had an actual merchant cash advance, the merchant capital business would deduct less money from your account if you made fewer sales one week and more money if you had a following high volume week.
Using Amazon Lending, Amazon will deduct that predetermined percentage from your Sellers Account each month until the loan is returned, regardless of how well or poorly your sales perform.
How Much Time Will It Take to Fund With Amazon Lending?
Similar to short-term loans, financing from Amazon Seller Funding Options is quick to fund. In certain cases, sellers might be approved in as little as 24 hours. Once Amazon small business loans are authorized, the funds are sent immediately to your Seller Account.
What Are the Requirements for Amazon Seller Funding Options?
You must first get an invitation from Amazon to apply for an Amazon loan. Only vendors that are with the company registered are eligible.
One key aspect is that sellers who would most benefit from a loan to develop their company are given loan offers. Other Amazon Lending criteria are as follows:
A 12-month Amazon selling history is required.
You must have made at least $10,000 in total sales in the previous 12 months.
Metrics of customer happiness.
There have been no major consumer complaints in the last six months.
At least $10,000 in recent yearly sales.
At least 12 months of Amazon selling experience.
Amazon's listing and style rules have been followed.
No Amazon FBA Lending loans should have been provided to sellers in the last 45 days.
When deciding whether to extend credit, Amazon also considers any pending copyright and trademark infringement complaints.
Pros and Cons of an FBA Loan
Pros of an FBA seller financing
Amazon FBA Loans have the following advantages:
Fast and Convenient Funding: Amazon already has your sales history and personal information on file, so the application and financing procedure is quick and easy. If accepted for financing, cash is transferred to the borrower via the bank account that the borrower has linked to Amazon. This process is completed within one day.
Minimal Fees: Amazon does not impose application or origination costs, unlike some lenders. Neither is there a prepayment penalty.
High Borrowing Amounts: If you qualify for Amazon Lending, you may borrow anything from $1,000 to $750,000. Your Amazon sales history determines the maximum borrowing amount, and greater amounts will require significant Amazon sales.
Good Sales Matter More than Credit Scores: Amazon may examine one or more of your personal credit reports according to a loan agreement. But Amazon uses your sales history to identify possible borrowers.
Follow-up Financing: If you return your first loan on time and in full, Amazon may offer you a second loan for a larger sum.
Cons of an FBA seller financing
Amazon Lending program's potential drawbacks are as follows:
Use of Funds Is Limited: Funds may only be used to support your Amazon business directly. For instance, inventory for your online business might be an acceptable buy.
Repayment Requirements Are Strict: Every month, Amazon will automatically withdraw a payment from your seller's account. If you do not have enough sales to cover the bill, Amazon may charge your credit card or another form of payment on file.
Interest Rates: If you have a good credit score, you may receive a better interest rate from a traditional bank or an internet lender. Though you'll have to go through a longer application procedure, the time savings may be worth it.
Inventory As a Security: Your Amazon inventory secures your loan. It acts as a guarantee for the money you borrowed. If everything else fails, Amazon may be able to seize your shares to pay off your debt.
Alternatives to Amazon seller financing
Perhaps you aren't an Amazon seller and would like to look into small business finance solutions that aren't limited to the internet marketplace. In this case, there are a few alternative financing sources to explore. You will need to give lenders financial documents for your company, including tax forms, profit-and-loss records, and bank statements. In most cases, a minimum credit score is also necessary.
Business Term Loan
Short-term business loans are intended to provide capital that may be repaid in as little as three months, with some loans demanding payback in as short as 18 months. The money can be utilized for any of your company's needs, but it should only be used for minor purchases. Short-term business loan credit-score criteria vary per lender but can range from 540 to 560. The loan amount can be anywhere from $5000 to $5 million.
Business Line of Credit
A lender will authorize you for a maximum monetary amount based on your creditworthiness and if you provide collateral. Ranging from $5000 to $5 million, it's ideal for obtaining working capital to pay the costs of inventory purchases and other day-to-day expenses.
You are not required to utilize your whole credit line at once. Furthermore, you only pay interest on the amount you borrow.
Your original company credit line is reinstated once you have paid off your obligation. The repayment period might be anywhere from six months to three years. For this form of financing, a minimum credit score of 550-575 may be required.
Personal Amazon FBA Loan
The Amazon FBA Loan or the Fulfillment by Amazon model offers a loan amount of $1000 to $100,000. This loan is available to startups or newer businesses who require low funds to meet daily expenditures and complete orders.
Merchant Cash Advance
An advance of cash based on a company's future sales is a merchant cash advance. In an emergency, amazon's loans to merchants might be a viable option because cash can be accessed fast.
An MCA may be a possibility for consumers with poor credit – some lenders may not need a credit score, while others may allow a minimum score of 500. The loan amount ranges from $2,500 to $250,000.
Is Amazon Amazon seller financing legit?
Yes, Amazon Lending is a legitimate lending service offered by Amazon. You may see terms and receive answers to frequent inquiries by securely logging into your account. Anyone may read its privacy policy and terms of service, explaining how your information can be linked to your own Amazon account and how Amazon can contact you electronically.
How Do I Submit an Application for Amazon Seller Financing?
The Amazon loan application process is straightforward. Unlike most loans, you won't have to go out of your way to find the application. Instead, you'll receive an invitation via the Seller Central webpage and your Amazon Seller account's email address.
You have three alternatives after you get your invitation:
You might accept the loan that has been given to you.
You have the option of declining the loan.
You can reduce the loan amount if you have accepted the loan offer.
The documentation requirements of Amazon Lending are different from those of other lenders. The majority of small company loans need a substantial amount of personal information and paperwork. Since Amazon Lending's loans are based on your Amazon business's performance, the firm already possesses most of the information it requires. You won't have to collect your tax returns, credit reports, or other paperwork.
Once you have received an application, fill out the brief application and pick the amount you want to loan. The majority of loans are authorized in less than 24 hours. Amazon may also reject your request after reviewing your account.
How Do Amazon Lending Reviews Score?
Positive Testimonials & Recommendations
Easy Application Process: Borrowers who have taken loans from Amazon Lending have praised how simple it was to apply for the loan and get money. Though some borrowers complained that the rates were higher than a bank loan, many thought the simple application procedure was worth the extra cost.
Low Credit Requirements: Other borrowers appreciated that personal credit ratings were not taken into account when approving loans. These customers said they couldn't get credit from other places but could get significant business loans from Amazon Lending without any problems.
High Borrowing Limits: Amazon Lending's high borrowing limits were also a hit with borrowers.
Several Loans: While some Amazon sellers have complained about not receiving further loan invites, many others have stated they were offered multiple loans.
Complaints & Negative Reviews of FBA seller financing
Sellers go to the Amazon Services Seller Forums to debate the advantages and disadvantages of Amazon's loan program. The following are the most typical complaints:
No Future Loan Invitations: Some borrowers expressed dissatisfaction with the lack of refinancing invitations they received. Others said that even after paying off their loans, they were unable to find work. Others stated that they were not given further funding after paying off their debts.
Refinancing Rates and Terms: Some Amazon sellers who were offered refinancing claimed that the new loans had less favorable terms and rates.
New Borrowers Can Get Six-Month Terms: Several first-time borrowers claim that their loans were only granted durations of up to six months. Sellers who got several loans claimed that other term choices of nine months and twelve months were made accessible after paying off the first loan.
Potentially High Borrowing Costs: Some Amazon sellers who accepted loan offers voiced worries about the potential for high borrowing costs. On the other hand, others thought the simplicity of getting a loan was worth the extra expenses.
If you aren't interested in receiving an Amazon loan, there are still other ways to receive funding for your business. At PIRS Capital, we provide funding to small businesses across the nation; contact us for more information on how we may help you with your cash flow.